7 things you need to notice before using DYU smart bike D3F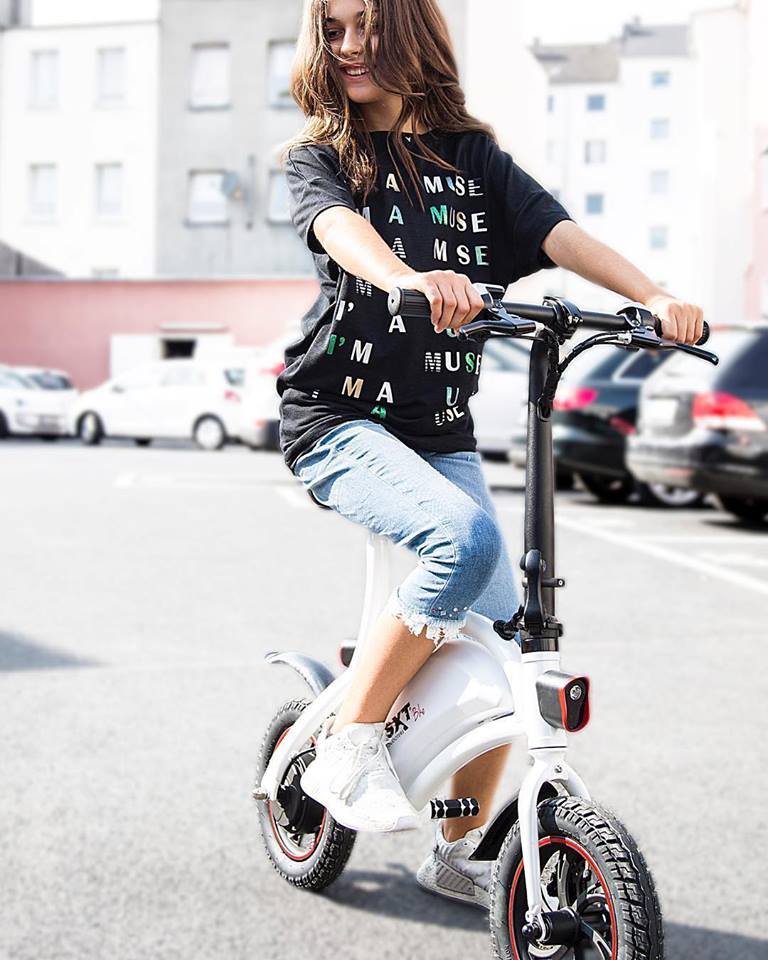 There are 7 points you need to notice before using DYU smart bike D3F. Only in this way can you enjoy a better riding experience when riding DYU smart bike.
Speed up: Please accelerate the Ebike slowly, do not twist the throttle too hard, in case of getting the bike broken or harm the battery, Meanwhile, it's also for your own riding safety.
Braking: When using disc brakes, you can not speed up before fully loosening the brake.
Charging: Connect the charger to the power plug first, and then plug it to the E-bike. When
the charger indicator turns green from red, it shows full power.
On/off: Press the power button on the left handlebar to turn on the E-bike, the dashboard will light up; Press the power button again to turn off the E-bike
Headlight: the headlight is in manual control mode, the control button under the
meter, press it to turn on/off the light.
Cruise control: While riding, keep the handle stationary for a while and ride at a constant speed
Battery: Please put the battery in a dry and cool place and charge it for 2 hours every 2 months.
Following the above instructions when using will help you ride safe, and make your DYU smart bike a longer riding life.
Related electric bicycle: DYU D3F with Pedal Folding Moped Electric Bike 14 Inch Inflatable Rubber Tires 240W Motor 10Ah Battery Max Speed 25km/h Up To 45km Range Dual Disc Brakes Adjustable Height