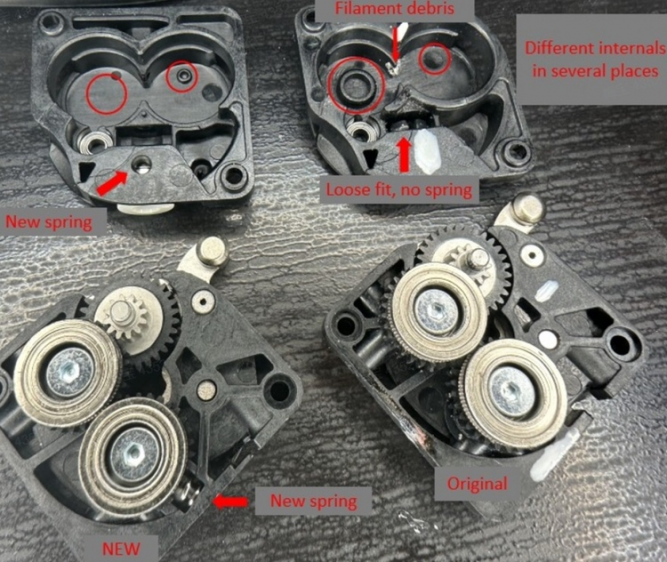 Dear all,
we have been receiving inquiries about the Old and New Versions of the Ceality K1 3D printer since last month. Time to reveal the truth. There are 3 major upgrades of the Creality K1 Updated Version over the previous one.
Upgraded Extruder :
Severe Under-extrusion problems were reported by the early bird users of the Creality K1. This is no longer an issue. Creality has upgraded the extruder by adding new springs and has optimized the inner design. The following image says it all.
2. Upgraded Firmware
Optimized the auto-leveling function.
3. Upgraded Packaging
The door of the printer was prone to crash during transportation. Creality has adopted the same packaging as Bambu Lab x1 with anti-collision inner fill. Plus the door is disassembled and packed separately for better protection.
BTW, all orders shipped from September 2023 by Geekbuying are of the Updated Version.