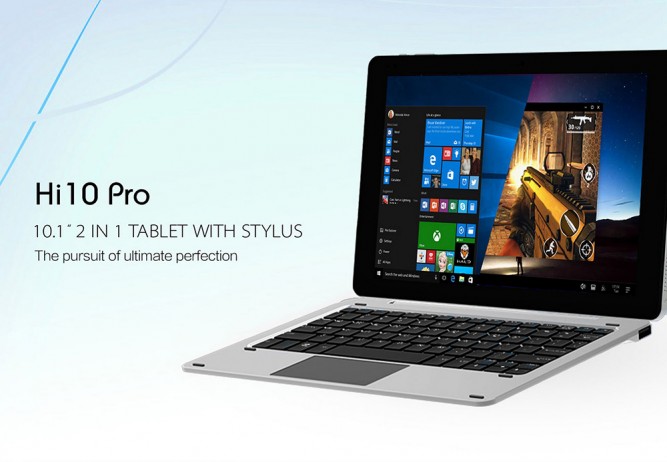 CHUWI has been known for their good yet affordable tablets and the Hi10 Pro is one of their latest products. CHUWI Hi10 pro is powered by Intel Cherry Trail Z8300 Quad-core 1.44 GHz that can run up to 1.84GHz with Turbo Boost technology. It combines 4GB of RAM and Intel HD Gen8 GPU and 64GB of internal storage to run all applications efficiently. It runs on both Windows 10 and Remix OS 2.0 operating systems offering users free choice between tablet mode and laptop mode. The 10.1 inch Full HD IPS touchscreen will give you an amazing experience for watching videos and browsing. Dual cameras for photos and Face-to-face Chat, 2.0MP front and rear cameras let you capture memorable moments or chat with friends. Let's check it out.
Design
The Hi10 Pro features an exquisite aluminum alloy main enclosure that is made by an advanced CNC process. This will not only bring a beautiful metallic finish, but also be durable enough to handle the most rigorous of everyday use.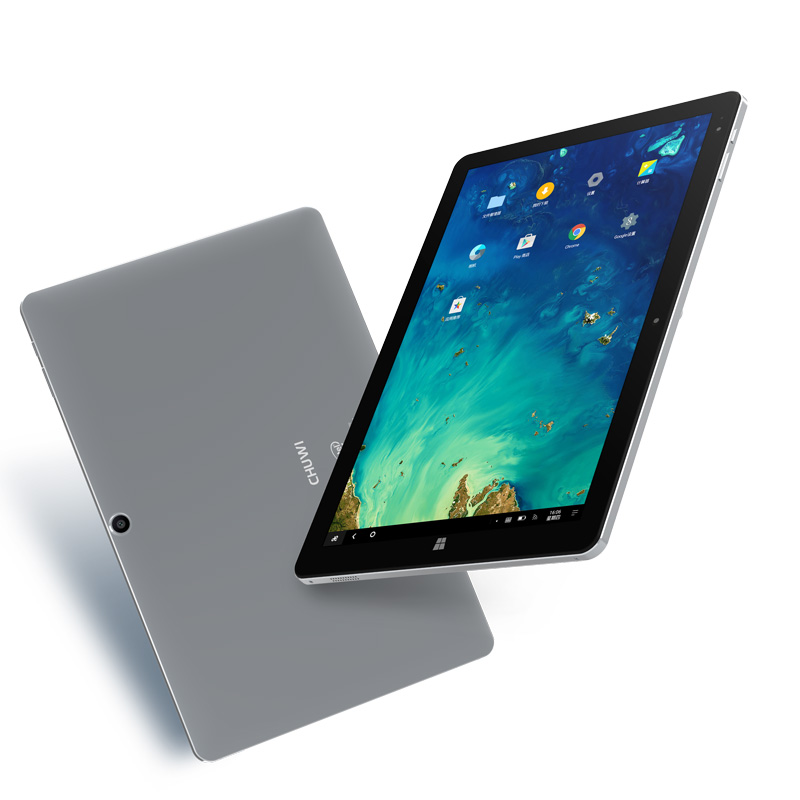 The Hi10 Pro offers multiple connective options including 1 x Micro USB Slot, 1 x Type-C Slot, 1 x TF Card Slot, 1 x Micro HDMI Slot, 1 x 3.5mm Earphones Jack, 1 x Docking Interface. The powerful USB 3.0 Type-C port provides the high-speed power of fast charging and data transmission (up to 10Gbps). The reversible connector makes it easier to use than other standards USB port (every side is the right side).

Hi10 Pro measures 261.8 x 167.3 x 8.5 mm and weighs 562g thereby making it a breeze to carry wherever you're headed.
Display
Hi10 Pro features a 10.1-inch Full HD IPS display. Its 1920 x 1200 resolution shows colors with unparalleled clarity. With 1920 x 1200 screen resolution, 16:10 aspect ratio and 350-nits screen brightness. Hi10 Pro will give you an amazing experience for watching videos and browsing.
Hi10 Pro is powered by Intel Cherry Trail Z8300 Quad-core 1.44 GHz that can run up to 1.84GHz with Turbo Boost technology and Gen8 HD Graphics GPU (up to 500MHz), which ensures handling the most demanding tasks with speed and responsiveness while preserving the battery life. Thanks to the 4GB high-speed DDR3L RAM, The Hi10 Pro is able to run a variety of apps and tasks with no pressure.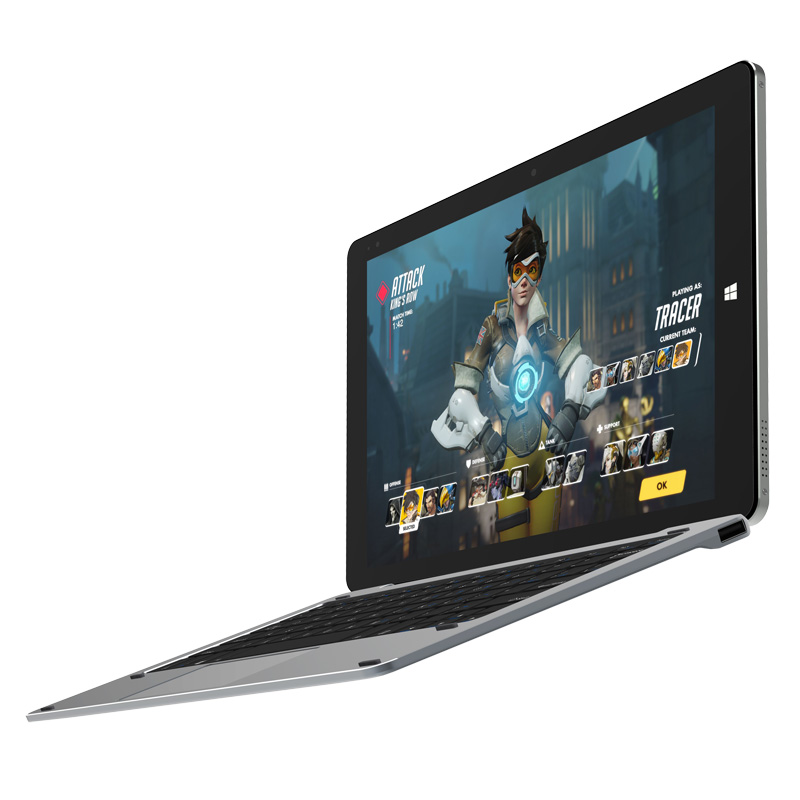 Storage
Hi10 pro comes with 64GB eMMC large storage that is enough to store your music, videos, photos and other files. You can also add an external storage of up to 128GB using micro SD card. The 64GB eMMC 5.0 large storge (extended up to 128GB with micro SD card) is perfect for work, study and entertainment, for all your storage needs.
Operating system
Hi10 Pro comes pre-loaded with Remix OS (based on Android) and windows 10 operating systems. Windows 10 allows you to run PC programs like Microsoft Word, PowerPoint, Adobe Reader and Photoshop also browse, watch videos and play undemanding games, while Remix OS 2.0 not only is 100% compatible with all Android apps, but also could support multi-window multitasking (like windows), taskbar, file manager, screen capture and keyboard/mouse optimization. Hi10 Pro gives you the free choice between tablet mode and laptop, great for entertainment and productivity.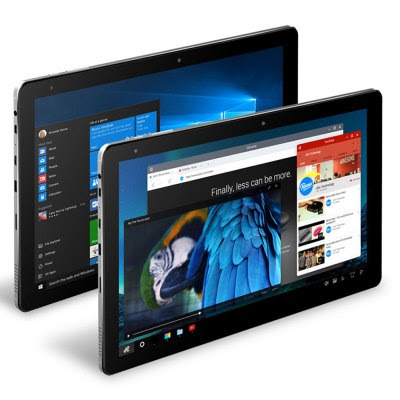 Magnetic keyboard & pen support
The Hi10 Pro has a detachable magnetic docking keyboard for more traditional use. Easily connect your peripherals and transfer files from the two full-size USB ports. The HiPen (HiPen H2 works with Hi10 Pro) makes it easy for you to write, draw or mark-up documents on screen, as natural as pen on paper.
Battery
Hi10 Pro's large 6500mAh internal battery supports up to 6-8 hours (normal use). The Chuwi quick charging technology can charge fully within 3-4 hours using the 5V/3A charger. Hi10 pro offers you a truly long lasting entertainment experience.
Conclusion
At under $200 the CHUWI Hi10 Pro is an amazing tablet. Full HD graphics, a quick and responsive processor, dual boot for Windows 10 and Android 5.1, SD card expansion up to an additional 128 GB, micro HDMI output, Type C USB connector etc. Try this product, we don't think you will be disappointed.