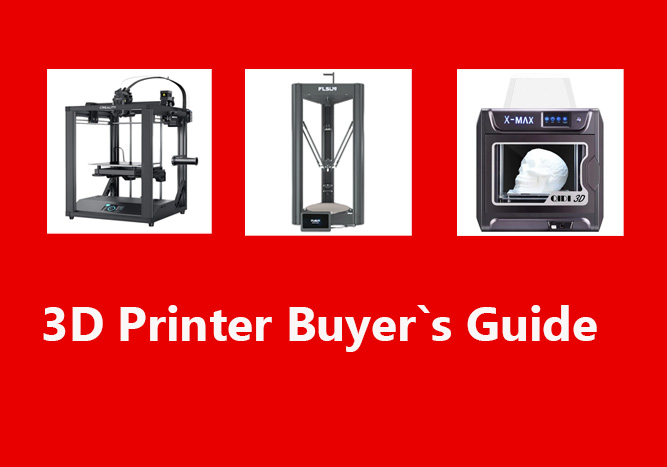 3D printing, as an innovative technology, has the reputation of "Everything Can Be Printed", and it is impacting our life. 3D printing, which is usually considered high technology, is not so difficult as long as you find a suitable 3D printer. Therefore, here come the instructions for novices about how to use a 3D printer.
• Easy Assembly
When purchasing a 3D printer, first of all, we should pay attention to its assembly. 3D printers can be assembled in different ways, such as DIY assembly, and modular assembly and the fully-enclosed series is even free from assembly. 3D printers of modularized structures or fully-enclosed structures are highly recommended for novices, for they vastly reduce the difficulty of machine assembly. 3D printers of modularized structures or fully-enclosed structures are highly recommended for novices, for they vastly reduce the difficulty of machine assembly. Creality Ender-3 S1 is a good choice. With 96% pre-assembled, the 3D printer can be assembled within 6 steps, making it very easy to handle and enabling users to print without too much preparation work. It's indeed a big surprise. Owners of Creality Sermoon V1 can enjoy out-of-box printing with no need to assemble or conduct leveling. Users can start their 3D printing journey as quickly as possible.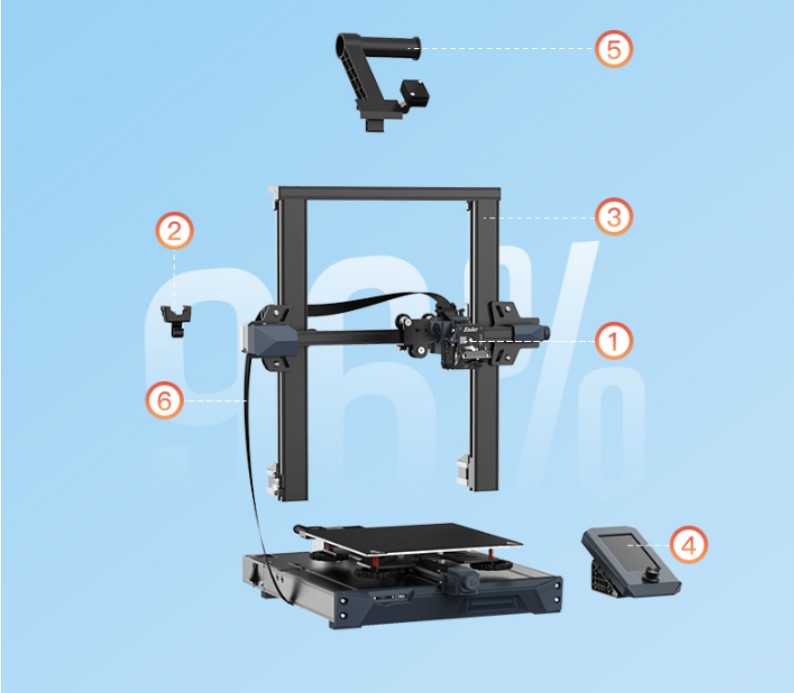 • Easy Leveling + Sprite Extruder
The Ender 3 S1 series are easy-to-use, well-spec'd, and reliable, achieving fine print quality consistently with very little user effort.
Each of them has a direct drive, dual Z axis, auto bed leveling, silent stepper motors, a removable flex plate, and a color display screen. It's full of little touches to make life easier, like a slot for a full-sized SD card, tensioning knobs and a built-in drawer to stash your tools.
The Ender 3 S1 series offers a near-perfect printing experience that's a welcome change from its budget-minded predecessors. It's easy to assemble and the CR Touch leveling system works perfectly. I only needed to adjust the Z to compensate for filaments that need less squish. You get beautifully smooth prints even at standard print settings.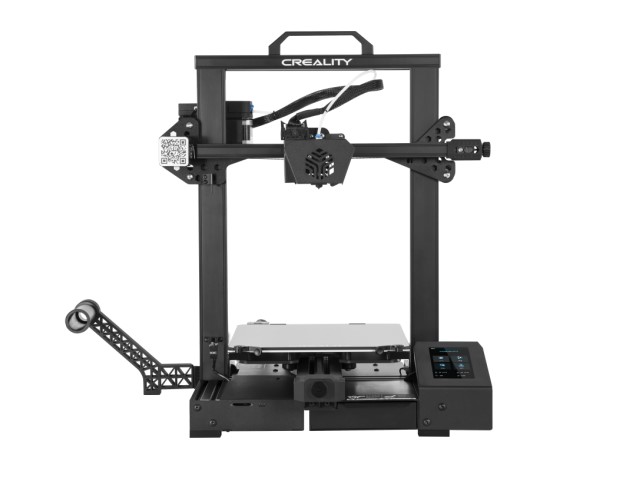 • 400mm/s speed printing & Delta Structure
The FLSun V400 is simple to use, fun to watch, and can save you loads of time. It is great for prototyping parts – in draft mode, the printer can blaze through the filament in a fraction of the time needed on a standard printer. The prints it produces at speed are still of excellent quality, so there's no reason to limit it to only test prints.
The FLSun V400 really shines when you need to print a model ridiculously fast. For example, a can koozie mug can be printed in just 3 hours and 21 minutes, using a . 28-layer height and the standard 150mm/s print speed. An Ender 3 Pro would have taken 10 hours and 49 minutes at 65 mm/s to print the same thing. Despite the thicker layers, the print will turn out fantastically well without any stringing or need for support.
• Large Size printing
The Creality Ender 3 Max Neo is a surprisingly good 3D printer for larger 3D printing projects(300x300x320 mm), offering solid build quality, improved features such as the CRTouch probe and full-color LCD screen, and dual Z-axis setup for better stability and print quality. It's not perfect but its current price makes it a great option for those on a budget. The Max Neo excels at printing large and small-sized models with a high degree of accuracy pretty consistently for a consumer-grade 3D printer.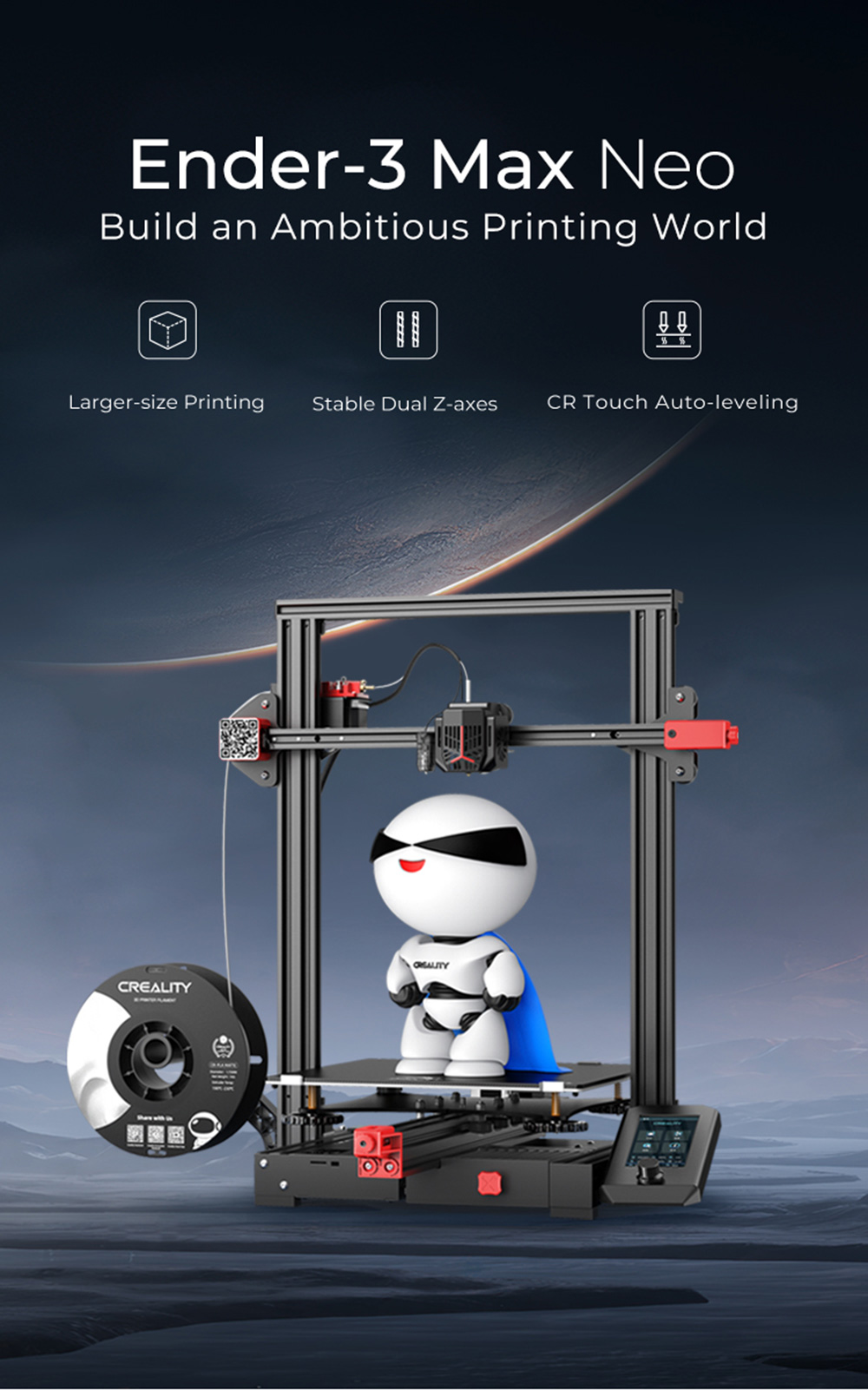 • Fully Enclosed Chamber + Handle the trickiest materials
Designed for users of all skill levels or those carrying out duties in the Education industry, The QIDI X-MAX is a capable high-temperature 3D printer that is really easy to use out of the box.
It is designed to handle some of the trickiest materials. Plus, it offers a relatively large build volume, and the ability to handle materials like nylon and TPU, making it worth consideration to more advanced hobbyists and small businesses.
Even though it's a bit older, the machine is still more than capable to be a production machine and you can't really go wrong with it if you need consistent performance for a fair price.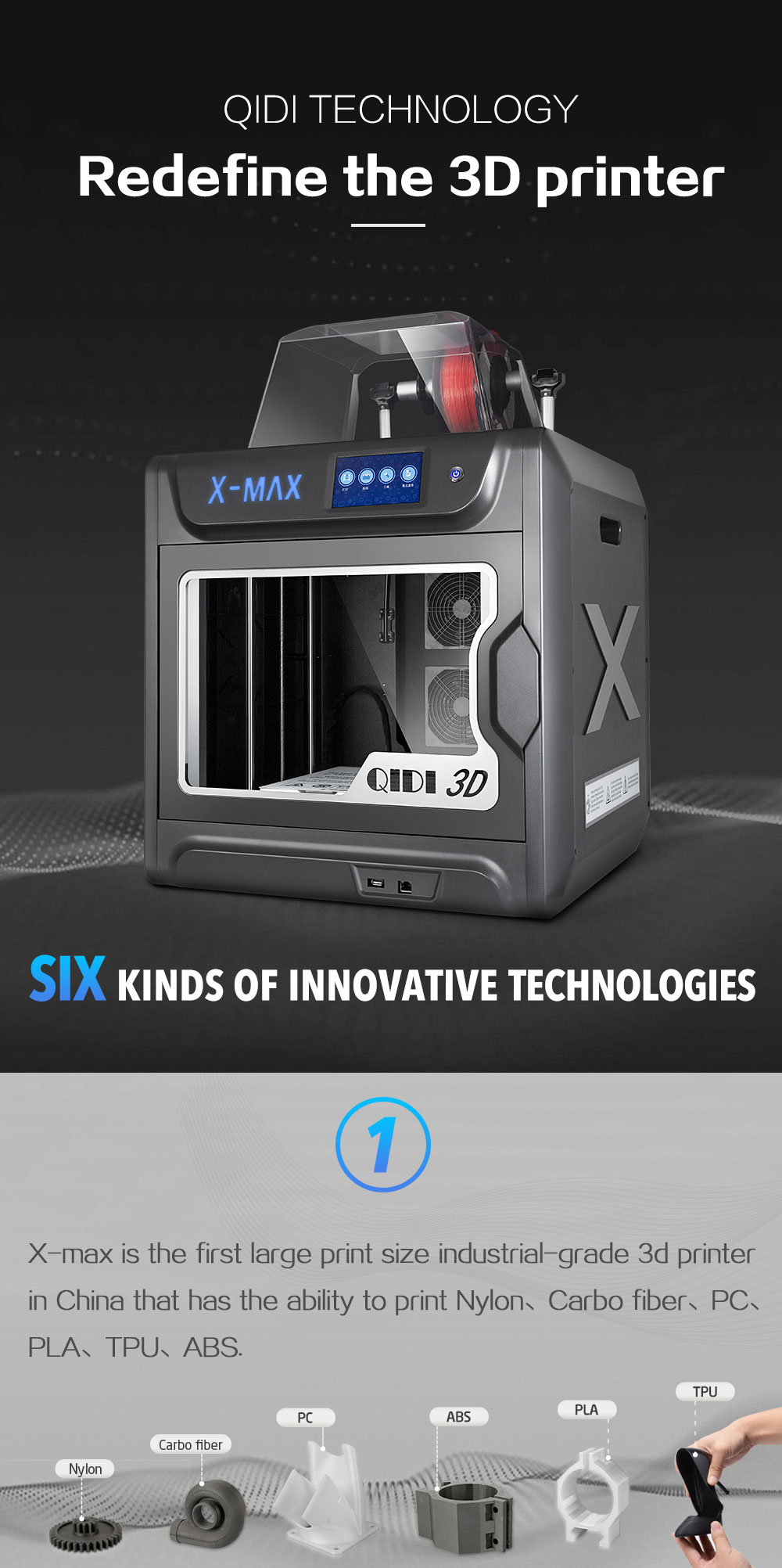 Special Offer :
$1000 – $100 Coupon code: CONSUMER100