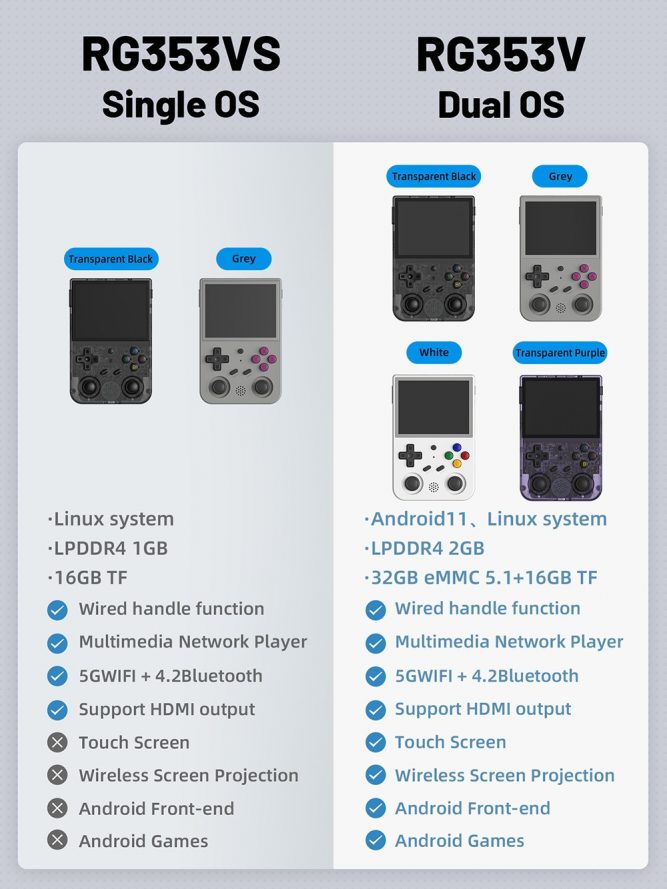 The RG353V handheld gaming console is available in four models White, Black Transparent, Grey, and Purple Transparent; while the RG353VS is available in Black Transparent and Grey only.
Appearance
Visually the same, both game console measure around 4.9 x 3.2 x 0.8 inches (12.6cm x 8.3cm x 2.1cm) and weigh193g. Outfitting a 3.5-inch IPS screen with a retro gaming-friendly 640×480 resolution, the RG353V is a touchscreen, and the VS is not.
Operating System
The RG353V runs on both Android and Linux, while the VS has only Linux.
Specifications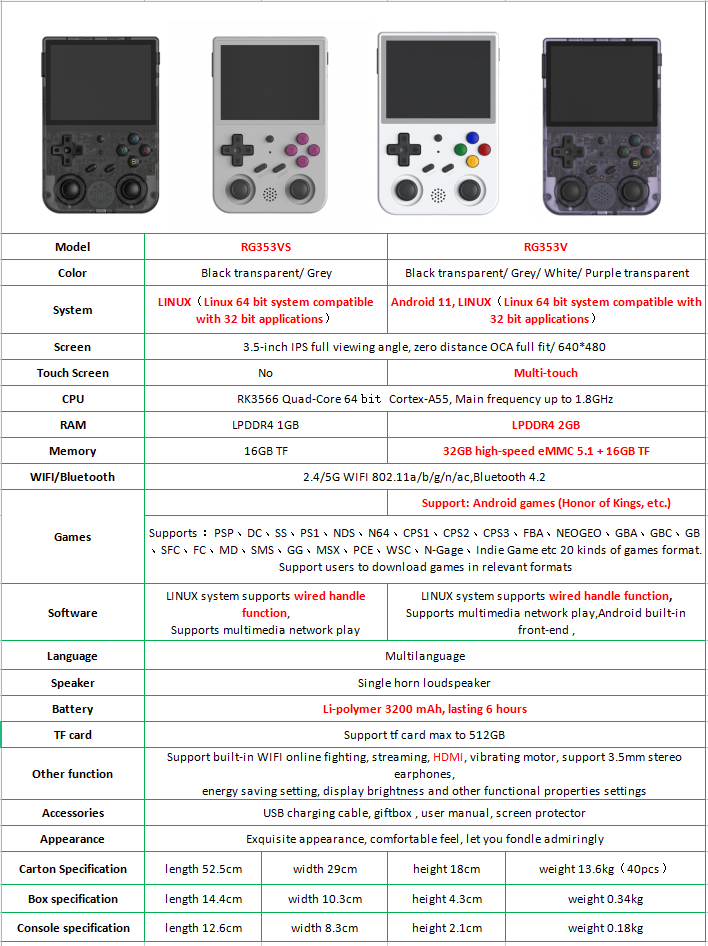 The Verdict
Which model is right for you? The RG353V retro handheld game console does give you a bit more freedom in what you can use and install in terms of apps. And there is a slightly faster performance on some consoles. The Linux OS is, on the other hand, plug-and-play. However, you do not have as much freedom in terms of adding new systems. But you can simply switch it on and within a few moments, you are in a game. If time or patience is short, Linux is the obvious choice.
In terms of hardware, you have a few extras on the RG353V retro gaming console such as the internal storage which is only usable for Android. Having touchscreen support is nice but how often will you use it for gaming controls? 2GB instead of 1GB of RAM is useful, but does it make much of a difference when playing games that generally do not require massive amounts of RAM?