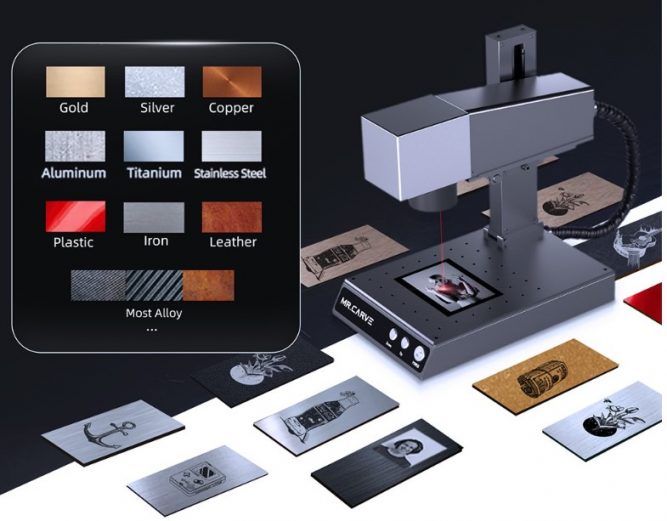 MR CARVE is officially unveiling its new brainchild – the M1 Pro. As a well-known company committed to providing users with excellent creative solutions, MR Carve kickstarted its flagship mode, the M1, which is hugely popular, especially among business owners.
What surprises or upgrades will the new M1 Pro bring? We'll take you through the changes!
Unfortunately, not much to expect, but it made Cylinder object engraving possible. Accessorizing the M1 Pro with the original MR CARVE rotary roller, you will be able to engrave on tumblers, glass, and other cylindrical objects. This might be of minimal use to you, however, it opens a whole new world of possibilities for users like jewelry makers or DIY enthusiasts,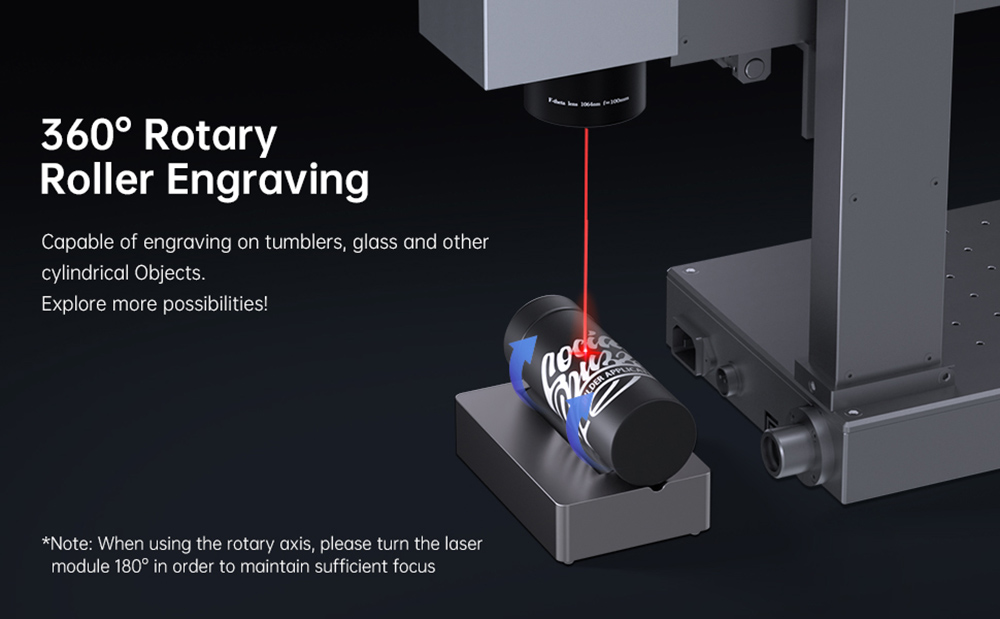 M1 Pro applies the same 1064nm wavelength infrared pulse laser as that of the previous M1. The electro-optic modulator (EOM) inside the laser head transforms the 2W continuous laser into a 15kw infrared pulse laser, which transmits 25000 frequencies for highly effective hard surface engraving.
With an engraving speed of up to 10,000 mm/s and an engraving accuracy of 0.001mm, the M1 Pro is another revolutionary game changer for smart laser engravers by saving hours without compromising on the engraving quality.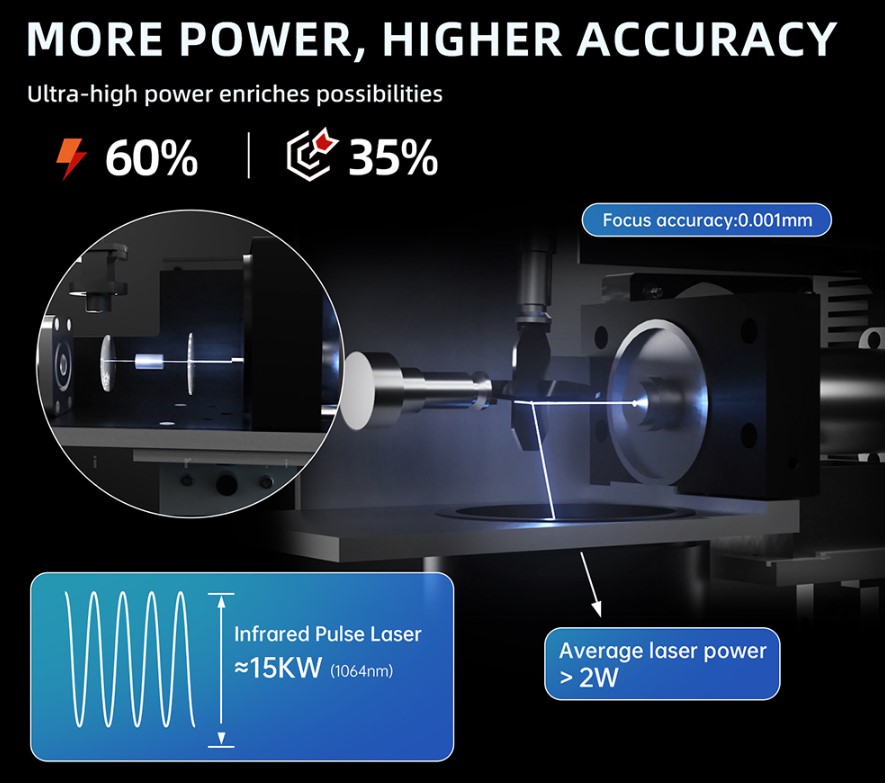 Specifications
Laser Power: 2W
Infrared Pulse Laser: ≈ 15KW
Input: 100-240V, 50/60Hz
Total Power: Max 300W
Marking Speed: <10000mm/s
Marking Accuracy: Max 0.001mm
Marking Range: 70x70mm
Engraving Line Width Accuracy: 0.001-0.05mm
Material: Aluminum Alloy
Cooling Method: Built-in Fan
Carving Depth: 0.015-0.2mm
Ambient Temperature: -10 – 65 Celsius
Product Weight: 6.26kg
Package Weight: 6.26kg
Product Size(L x W x H): 300x200x320mm
Package Size(L x W x H): 470x405x160mm
MR CARVE M1 vs M1 Pro vs M2
| | | | |
| --- | --- | --- | --- |
| Model | MR CARVE M1 | MR CARVE M2 | M1 Pro |
| Laser Power | 2W | 2W | 2W |
| Infrared pulse laser | 15KW | 15KW | 15KW |
| Total Power | Max 300W | Max 300W | Max 300W |
| Marking Speed | Max 10000mm/s | Max 10000mm/s | Max 10000mm/s |
| Marking Accuracy | Max 0.001mm | Max 0.001mm | Max 0.001mm |
| Marking Format | 70x70mm | 70x70mm | 70x70mm |
| Engraving Accuracy | 0.001-0.05mm | 0.001-0.05mm | 0.001-0.05mm |
| Rotary Roller | Not Supported | Not Supported | Supported |
| Working Style | Desktop | Handheld / Desktop | Desktop |
| Machine Weight | 6.26kg | 4.374kg | 6.26kg |
The Verdict
An upgraded version of the M1, the M1 Pro caters to the needs of a wider range of users. Whether it's a tumbler, a ring, or a Yeti cup, The M1 Pro handles them all. Currently, it sells at $1179, which is far more cost-effective than the M1 skyrocketing to $1399 when it was first launched. Anyway, the price for an ideal cutter and engraver may be anywhere from $100 to $10,000 (or more for industrial models). The general rule is that the more expensive the unit is, the higher its laser power and therefore the better it can cut through materials. However, you should always consider your needs. The MR CARVE M1 Pro might not be the best, but it tops the list of models within the $1000-1500 range with its engraving accuracy and ease of use.
Coupon Code for all MR CARVE Models: MRCARVEM1P
Final Price: $1159
Click the following hyperlinks to buy: