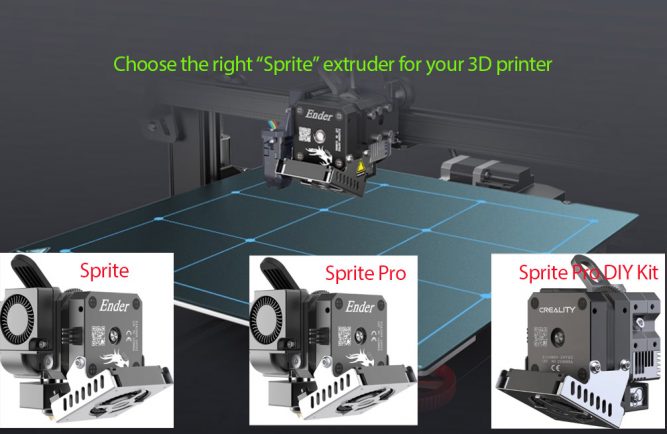 Hello everyone,
It might be a bit difficult for you to select the right Sprite Extruder for your 3D Printer.  The main difference between Sprite Pro and the regular Sprite extruder is the body of the extruder and the heat break.
Here are the tips :
Creality Sprite Extruder: applied by the Ender 3 S1 and Ender -3 S1 Plus

Creality Sprite Pro Extruder: the all-metal variant of the Sprite installed on the Ender 3 S1 Pro and CR-10 Smart Pro but with some extra accessories to make upgrading other printers easier
Creality Sprite Pro Extruder DIY Kit: the all-metal variant of the Sprite for DIY, Compatible with Creality Ender-3/ Ender-3 Pro
Ender-3 Max/Ender-3 V2.