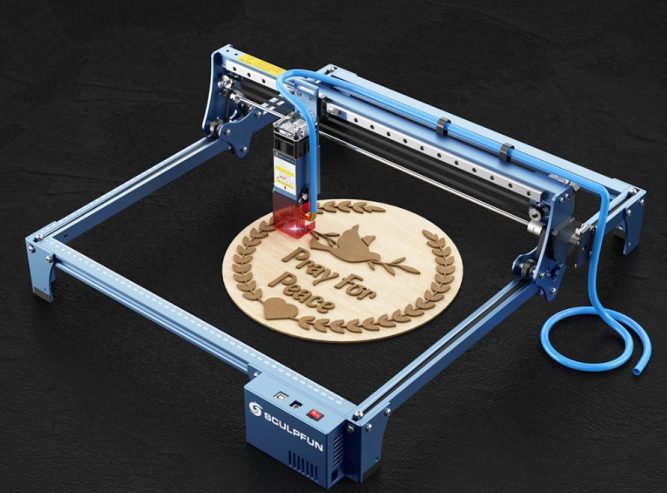 Well-known for their power, accuracy, and cost-effectiveness, the Sculpfun laser engravers have been in the competition for a while and the latest S10 equips a strong 10W laser module with a pretty long focus range which makes it a good laser cutter also for thicker stuff.
The Sculpfun S10 features a dual-beam laser module that outputs 10W of power into a very compressed spot, in addition to the mechanical part which makes it far more powerful than its predecessor, the Sculpfun S9. Sintering temperatures are advertised to reach up to 1200°C which should allow the users to engrave a lot more materials and metals. Speaking of which, 15mm acrylic and 20mm light wood all can be handled with ease. Something that is out of reach of its 5w counterparts.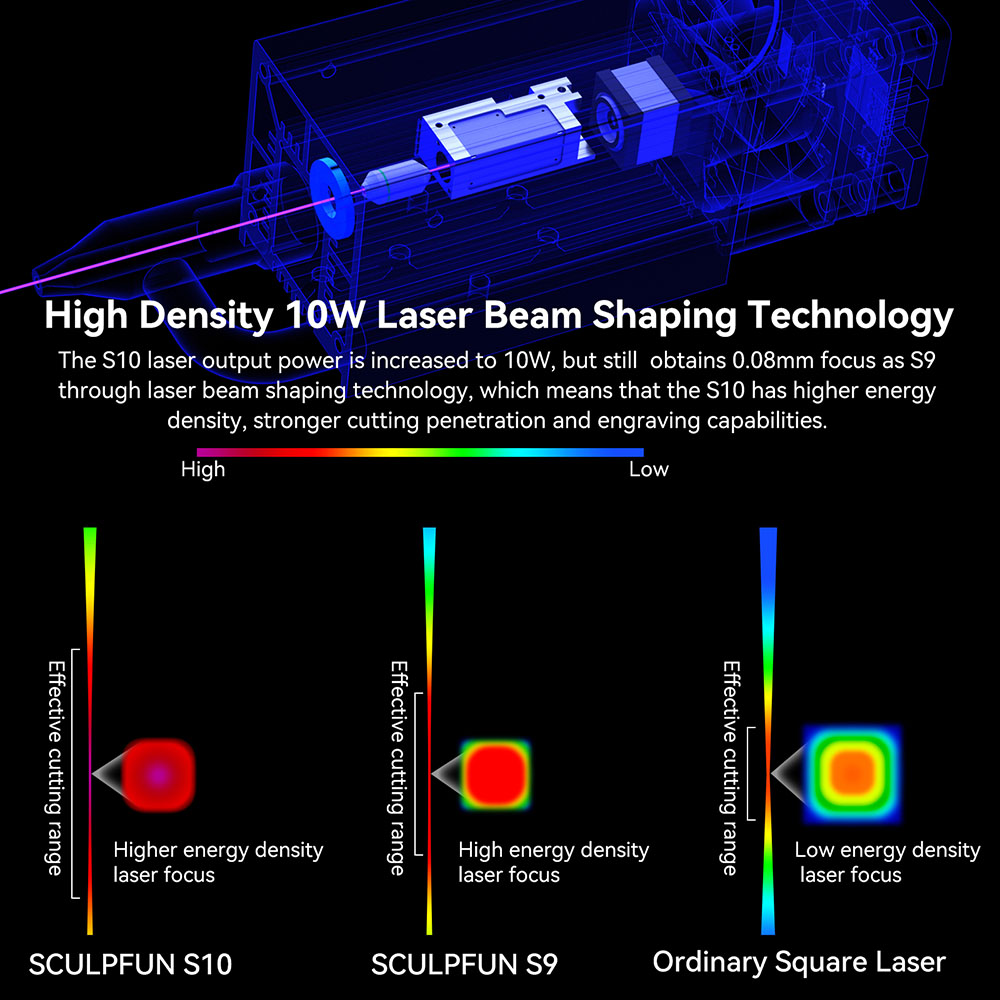 As a capable laser engraving machine, the Sculpfun S10 sports a rectangular engraving area of 400mm*410mm with the possibility to extend to 400X950mm if you connect it to the extension kit. The assembly of the machine is fool-proof and should take less than half-hour.
The laser work in a visible light spectrum and even reflections can be very harmful to your eyes! Don`t worry, the protection goggles are included.
The focusing procedure is the same as with the Sculpfun S9. For optimal cutting, the head needs to be 2cm above the engraving surface. Focusing is done by putting an acrylic sheet/shim under the laser head and lowering the head on the aluminum block. The block is 2cm thick and after tightening the 2 z-axis screw, the head stays 2cm above the surface.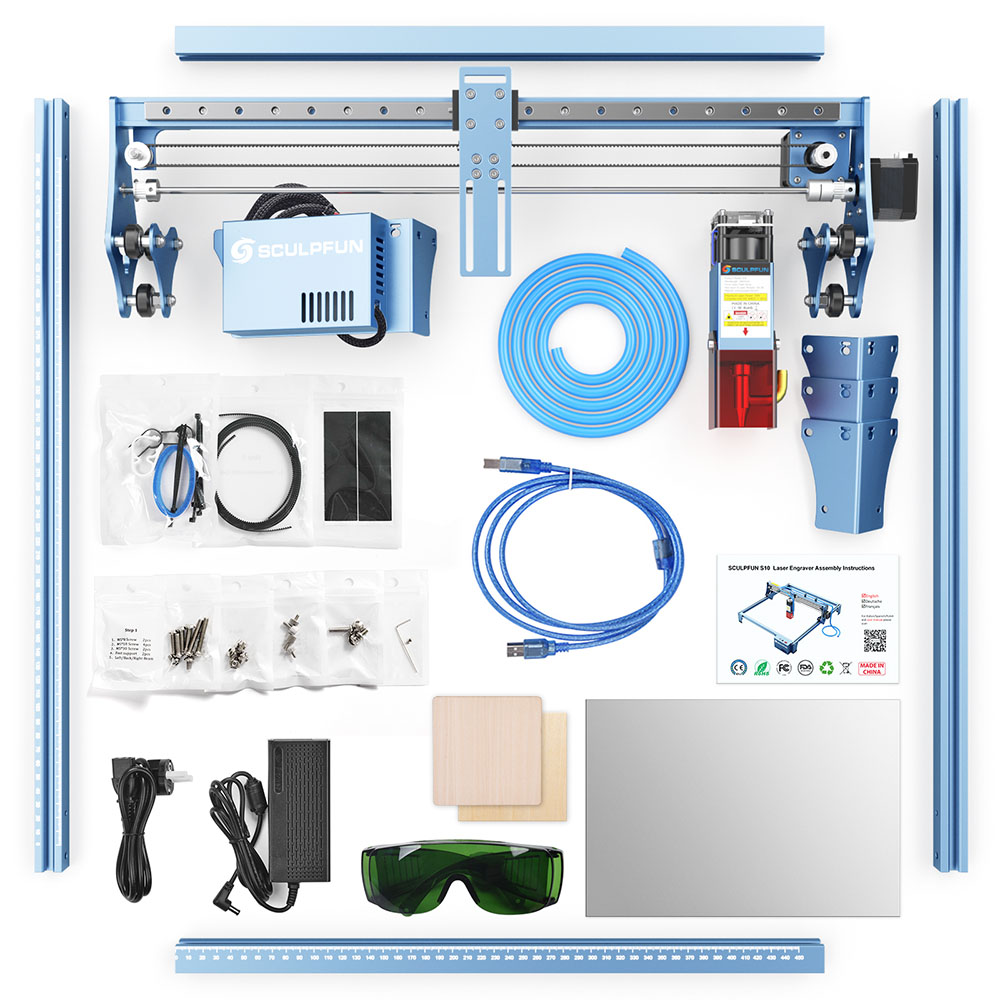 More often than not, people are starting to realize the importance of incorporating air assist in their laser cutters because it's simple for beginners to install and it can save money in the long run! The sooner you have the air assist in your laser cutter, the better it is for your machine and your projects. And yes, this is possible with the Sculpfun S10.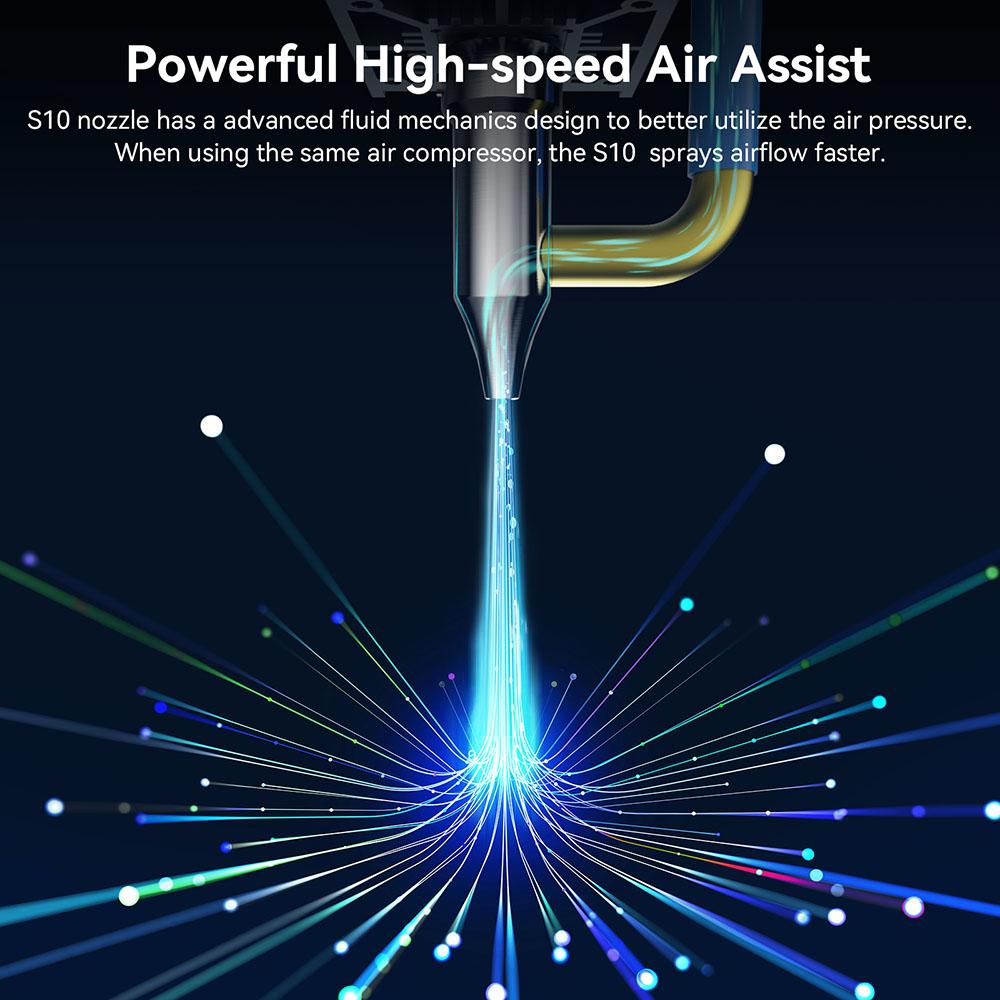 Behind the scenes, the Sculpfun S10 houses a powerful 32-bit motherboard, which offers high computing speed with smooth performance. The Z-axis and limit switch functions are reserved for future upgrades if needed, thanks to which the LaserGBRL and Lightburn will run flawlessly.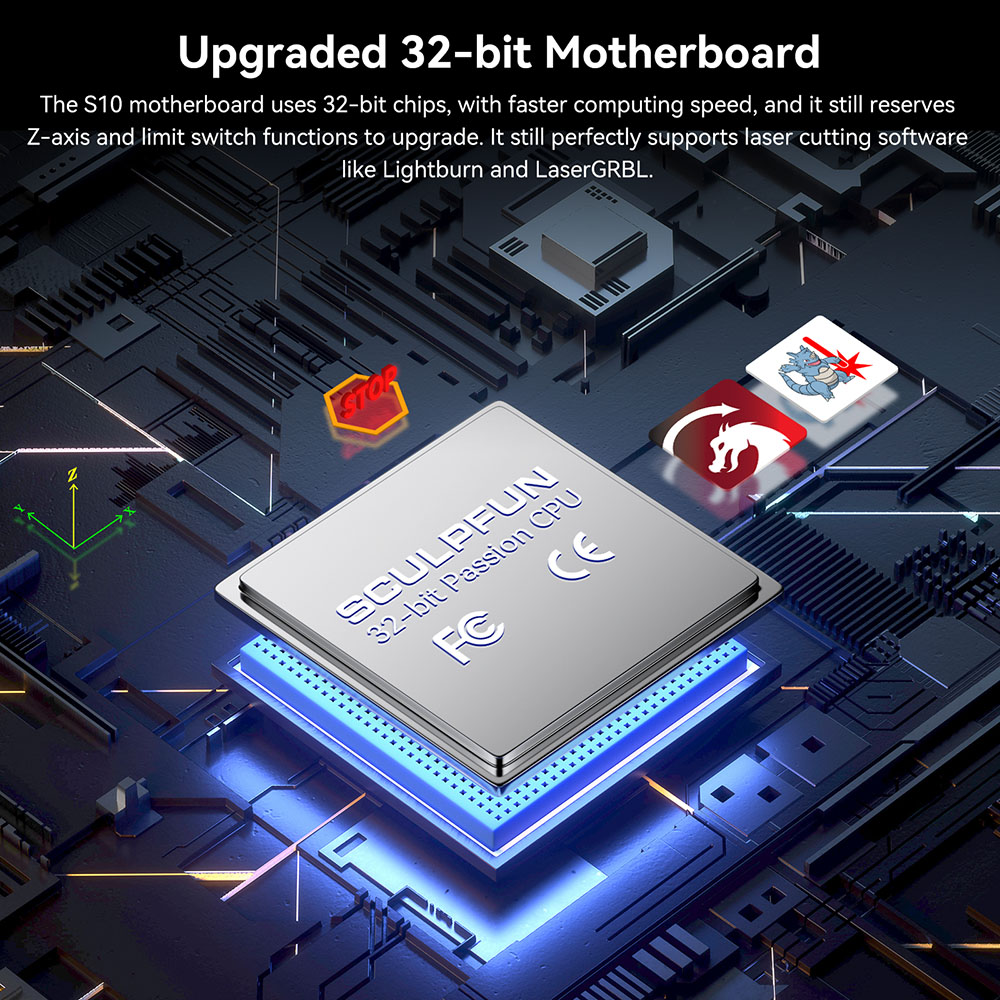 Conclusion
The Sculpfun S10 has the best cutting performance so far in the realm of 10W laser engravers and the engraving abilities are on the next level compared to the rest. But if the 10W overwhelms you, the 5W option (Sculpfun S9)would also suffice. The latter ranks at the top of the 5W laser engravers both in engraving accuracy and cost-efficiency.