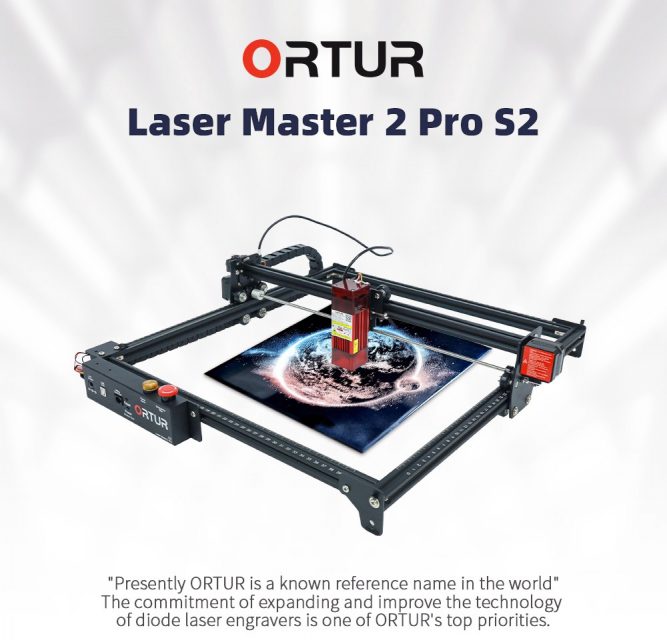 The latest addition to the Ortur family of diode laser engravers, the Ortur Laser Master 2 Pro promises a step up from the existing Laser Master 2 machine. Alongside 3D printing and similar 'workshop hobbies', laser cutting and engraving is steadily increasing in popularity thanks to the growing availability of affordable machines, with Ortur looking to fill with intermediate skill level hardware void that exists between entry-level products and full workshop lasers.
Laser Master Pro 2 S2 has 2 versions, the LU2-4 SF(short focus) and LU2-4 LF(long focus). Short focus allows for deeper penetration and narrower width; while long focus allows for shallower penetration and greater width.
Here are the details :

Buy this if:
You're new to laser cutting and engraving
Despite its 'Pro' title, this engraver greatly improves many aspects of getting started in the hobby, from assembly to leveling the machine.
You're looking for a side hustle
If you're looking at starting a small side business, customized engravings is a great venture and Ortur has made it easier to achieve consistent high-quality results without shelling out for an expensive Co2 laser or risking a cheaper diode laser.
You need a large engraver
Many cheaper hobbyist engravers tend to be on the small size, but with 400mm x 400mm to play with, the Laser Master 2 Pro can create some sizable projects.