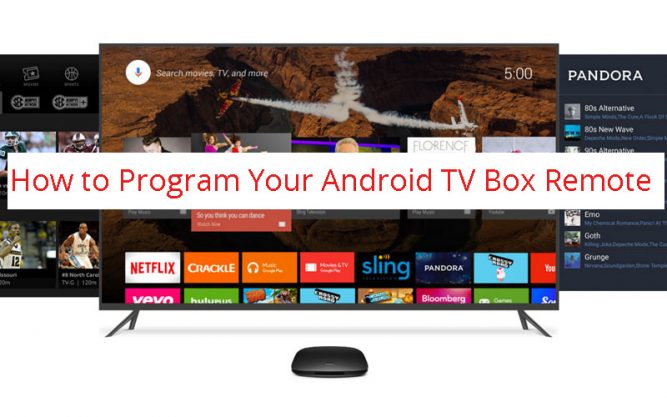 Press the on/off button on your TV BOX remote till the red light flashes and then keeps steady.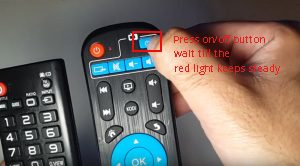 Press one of the learning keys (volume up, for example) on the TV BOX remote, the red light will flash.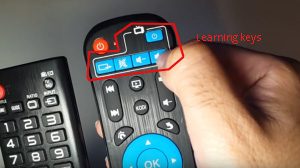 Then join the TV remote and TV BOX remote closely together, press the volume up key on the TV remote, you will see that the red light on the TV Box remote stops.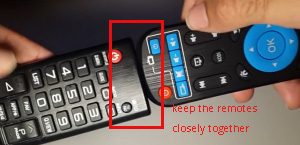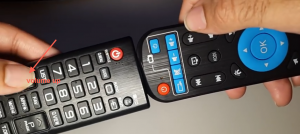 Press the volume minus on the TV BOX remote, and then press the same on the TV remote, wait till the red light the TV BOX remote stops.
Repeat the same for other buttons.