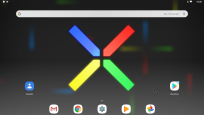 Beelink GT1 Mini Stock & Nano Nexus ROM
Stock Nexus variant includes:
All contents of the Nano Nexus variant
Nano Nexus variant includes:
Android One Launcher (replaces Lighthome Launcher)
Google Chrome Browser (replaces AOSP Browser)
Google Legacy Camera (replaces AOSP Camera)
Google Desk Clock (replaces AOSP Desk Clock)
Google WebView (replaces AOSP WebView)
Terminal app from LineageOS
TWRP Recovery 3.2.3-1 by TeamWin
Changelog (20181230):
Migrated custom Amlogic OTA updater app to Oreo. You can open from Settings->About->System Update.
Reverted to AOSP Files app, since Google Files was having some screen layout issues.
New version of TWRP (v3.2.3-1) that's an eng build, which should hopefully help with Magisk on some platforms.
Based on the latest OEM firmware (114N0)
Latest build from Open GApps (20181229)
Changelog (20181223):
Initial release
Based on the latest OEM firmware (113N0)
Latest build from Open GApps (20181223)
Known Bugs:
USB 2.0 port doesn't work in TWRP.
Download:
Notes:
Switched to the Android One Launcher because the Google Now Launcher is no longer compatible with Oreo. On the Stock variant, you also get the Pixel Launcher, and you can switch between them in Settings->Droid Settings->More Settings->Apps & Notifications->Advanced->Default Apps.
The underlying OEM firmware for this build has a buried feature to enable/disable root. It's in Settings->Droid Settings->More Settings->Developer Settings->Debugging->ROOT Permission.
The local Terminal app shows after being enabled in Settings->Developer Options.
To make Developer Options visible, click 7 times on Settings->About->Build. To make it visible in the legacy Settings app, click More Settings->System->About Device->Build Number.
To make the navigation bar visible, just drag up from the bottom edge of the screen. Click the triangle on the right to hide it again.
Others based on Amlogic u211 may be compatible, but currently, the ROM doesn't have support for different wireless chipsets or IR remotes.
The updater is signed, and so can be installed in the Update app, the stock recovery, or TWRP. It's designed for incremental updates since user data is preserved. If you're installing for the first time, you should include a data wipe.
The safest bet is always to install the full Amlogic burn package with USB Burning Tool. With no reset switch, you can trigger USB detection by typing "reboot update" in a terminal window.
Flash ROMs at your own risk and always remember to back up your data first. The burn package includes a factory reset.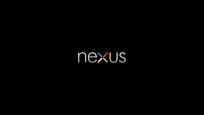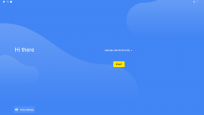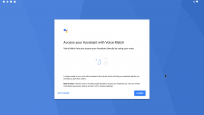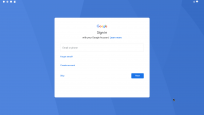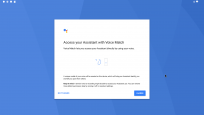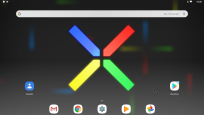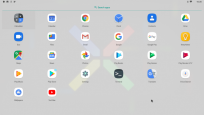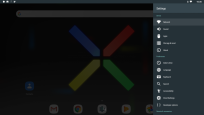 Credit: FreakTab