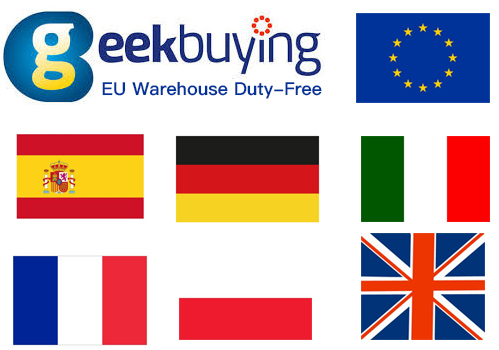 Geekbuying.com brings the one-stop shopping for smartphones, tablet PCs, TV boxes, smart wearables, RC toys, etc. to your fingertips with its array of warehouse options and product choices that are available at the click of a button. Whether you're buying from Geekbuying on your PC, tablet, or phone, you can be sure to find whatever you're looking for, a XIAOMI Mi8 smartphone, for instance.
Speaking of its warehouse options, customers are allowed to choose from the US and the EU warehouses ( including the Spain, Italy, Germany options and the newly-launched Poland, France and the UK options). Still, it has the Thailand, Hongkong and China warehouses in Asia. We will focus on the warehouses that are located at the heart of Europe
Why buy from the EU warehouse?
The advantage of shipment from EU Warehouse is that members of the European Union would enjoy customs duty-free and faster delivery than from the Mainland China or Hongkong Warehouse.
What are the options?
Germany Warehouse – All Categories
Italy Warehouse – All Categories
Spain Warehouse – All Categories
Poland Warehouse – Smartphones, TV Boxes, Home Appliances, others are on the way
France Warehouse – Smartphones Only
UK Warehouse – Smartphones Only
Listed below is an overview of the major EU warehouses, including the location, the approximate shipping cost ( under 2.0kg) to the European countries :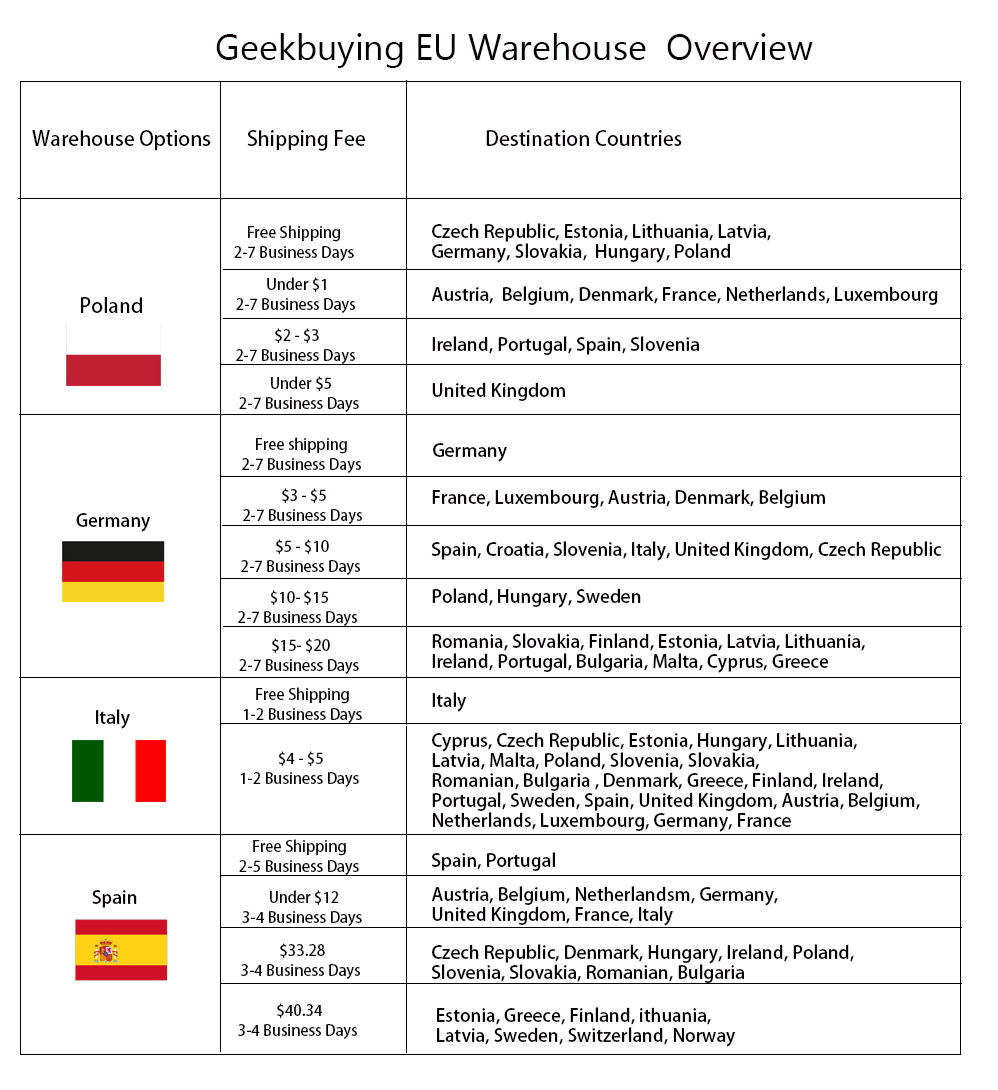 Pick the right one and save your hard-earned money!
Put simply, this mouthful means getting the best use of your money which in these recessionary times is certainly a scarce commodity.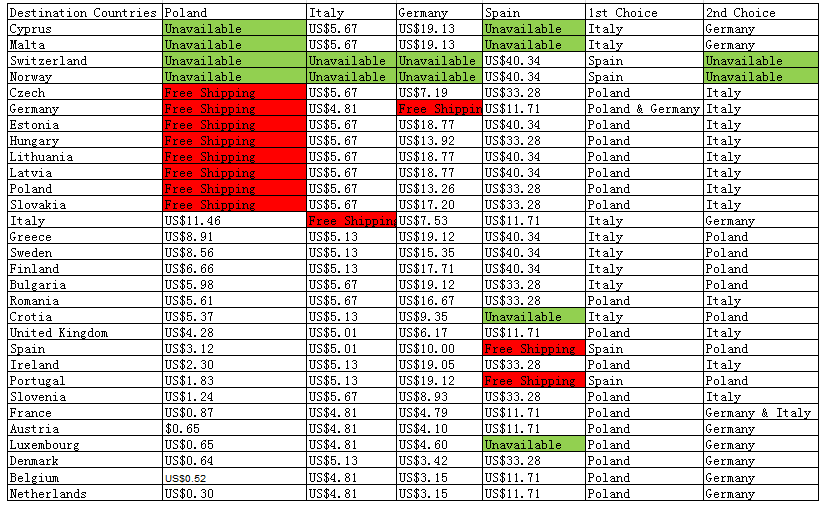 Hope it will be useful to you! Enjoy your shopping!
Best regards