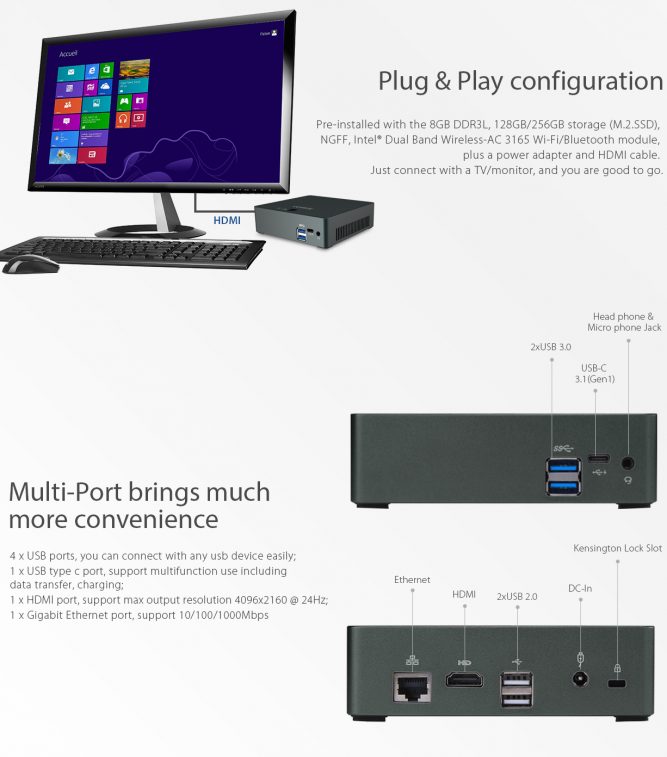 Late in 2016, Vorke began its journey as one of the TV Box contenders in the world and has managed to bring about an array of remarkable products including Android TV boxes such as Z1, Z3 and Mini PCs. Continuing on the journey, Vorke braves the market once again with the powerful VORKE V2 Plus mini-desktops that now boast Intel's latest Skylake chips.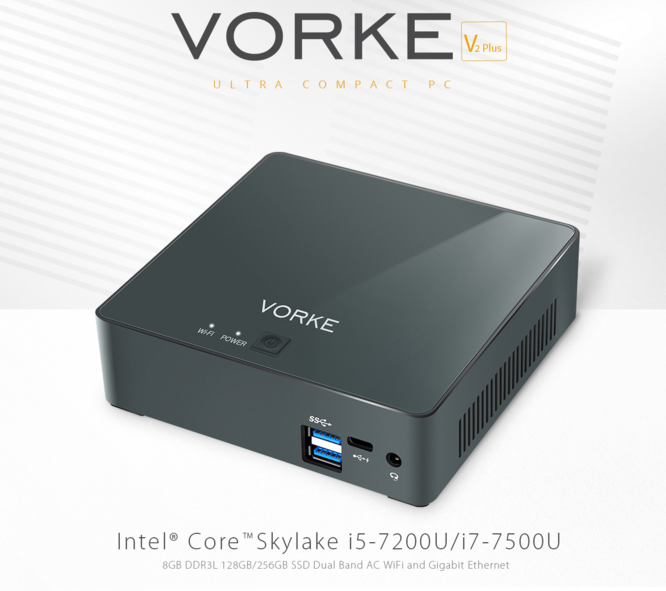 Most similar devices sport low-powered CPUs due to heat management concerns. Vorke pushes this thought to the limit with its V2 Plus mini-PC. An upgrade to the Vorke V2, V2 Plus is a NUC packing all components tightly into a small housing that is light enough to be held in one hand. Available in 2 variants, one powered by the Skylake I5-7200U, the other by the Skylake I7-7500U, both are easily customizable and considered desktop replacements. Still low-voltage dual-core processors though, the 25W chips turn out to be a far cry from CPUs normally found in small active cooling devices that typically have TDPs in the 4-10W range. Both mini-PCs will support 4K video output as long as you have a 4K-enabled TV or monitor.
Vorke V2 Plus comes with 8GB RAM and 128GB SSD storage, and its fully upgradable.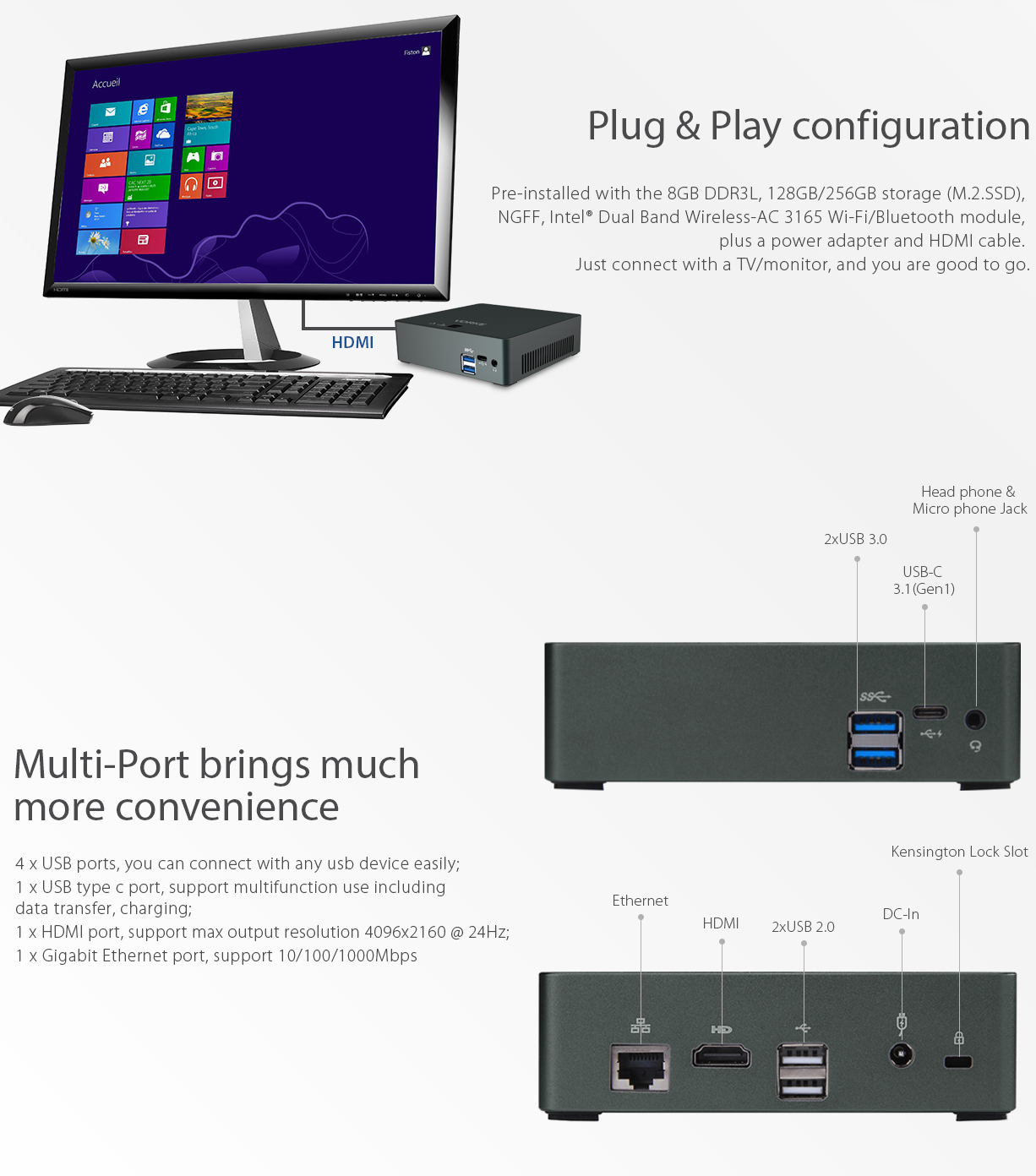 Connectivity is fairly good given the size:
2 x USB 3.0
1 x USB-C 3.1 Gen 1
1 x Head phone & Mic Jack
1 x HDMI ™(1.4b)
2 x USB2.0
1 x RJ45
Expansion Slots:
1 x M.2 SSD 2280 slot (Optional 128GB/256GB of flash storage)
1 x PCIe M.2 NGFF 2230 Key-E slot occupied by the Wi-Fi+BT card
1 x 2.5 in SATA 6.0Gb/s (7.0 / 9.5 mm thick)
Details on other specs in the NUCs are available at Vorke Official Website, and you may purchase from Geekbuying.