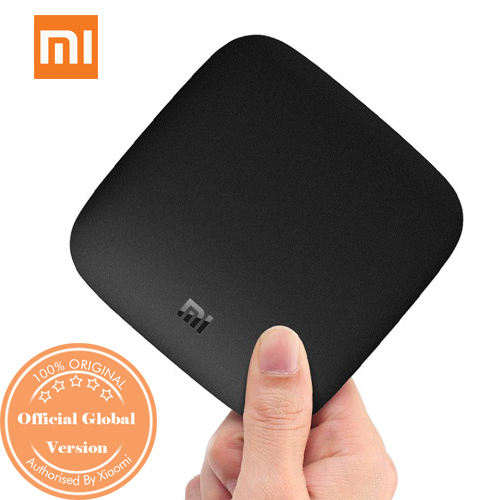 Today we're taking a look at the XIAOMI 4K TV Box International Version. Latter this year, XIAOMI has switched up its TV Box product lines and ditched the All-Chinese models in favor of the International. Why go International? You may ask. Well, first off, its a heck of more applicable worldwide, but its also an affordable 4K HDR streamer without compromise in most aspects…..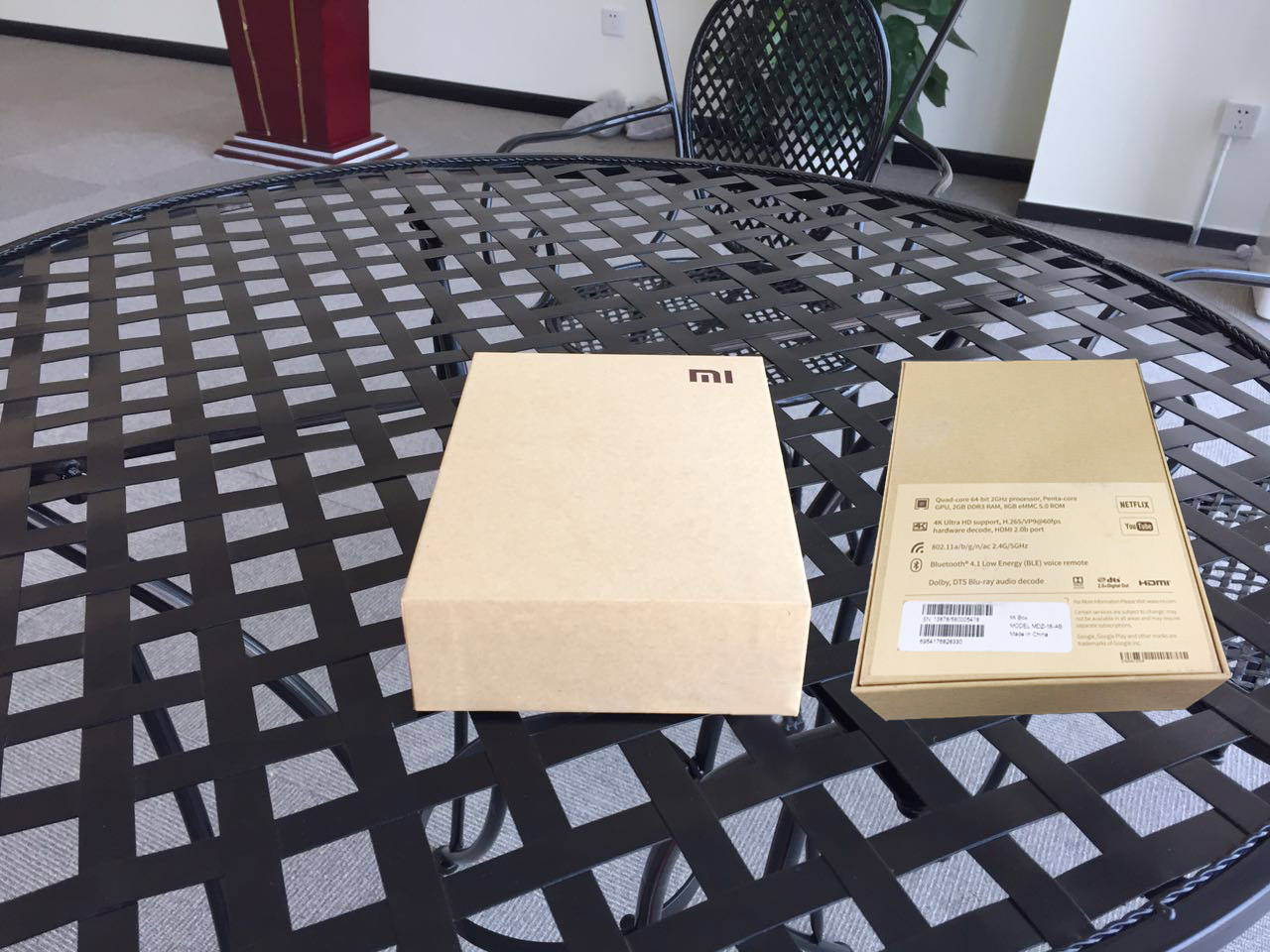 Design
Continuing on its minimalist tradition, the mi box is characterized by streamlined design and a matte black surface, which is quite entertaining to our eyes. The images portray something exactly similar to the current MIUI-powered Mi Box, but we shouldn't let appearances fool us. There's plenty of improvements to be excited about.
kernel
Running on the latest AndroidTV 6.0 , the Mi Box is powered by a Quad-core 2GHz ARM processor from Amlogic, one of the most respected SoC designers in the world. Teamed up with a Mali 450 GPU, the box renders unimaginable performance in 4K ultra HD contents streaming from Kodi, Netflix and YouTube. Besides, the box is able to handle 7.1 surround sound, so it is doomed to be a fairly capable media streamer if nothing else.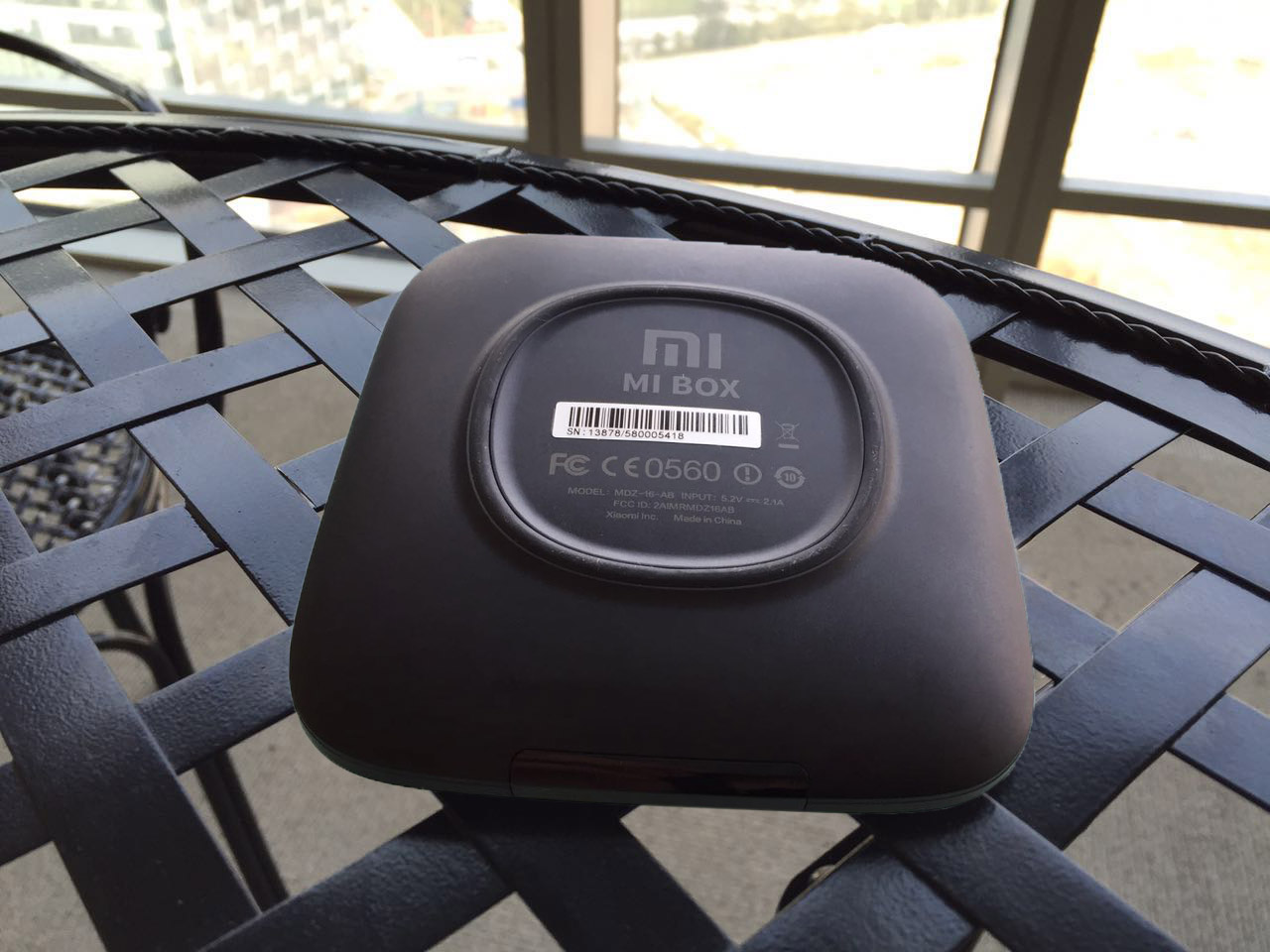 Contents
Naturally, the most popular video and music streaming apps come pre-installed and are highlighted in its interface, for example, Netflix, Sling, VUDU, Pandora, HULU, so that it is easy to use with horizontal scrolling. An added benefit, you can move the application icons at will.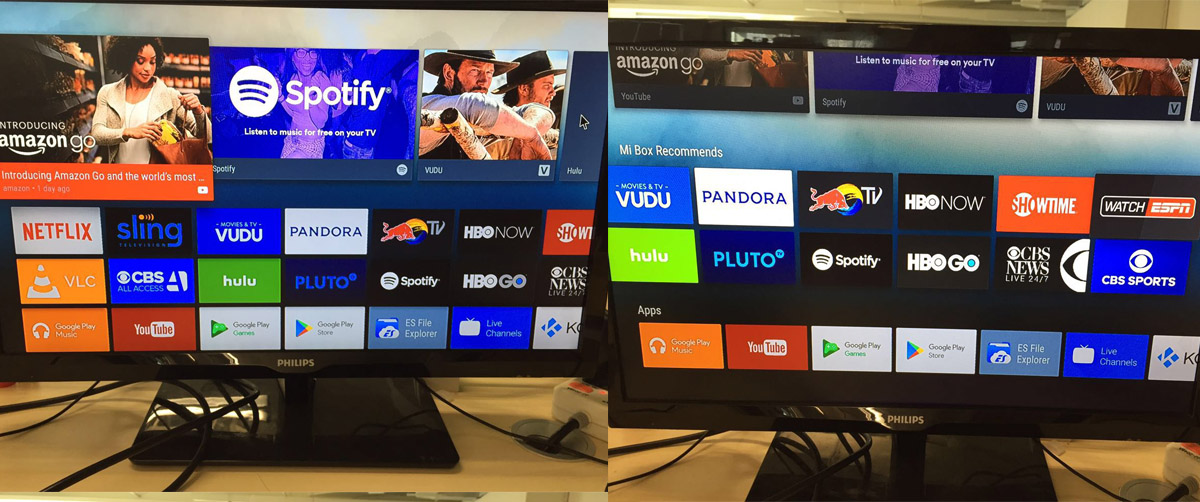 Ethernet Connection
Rumors about the Ethernet connection failures of XIAOMI Mi Box International scatted around, its not the case in fact. Just get a compatible RJ45 adapter, it will connect automatically. Success always starts with failure, this is no exception. I have tested several adapters and experienced failures, finally succeeded.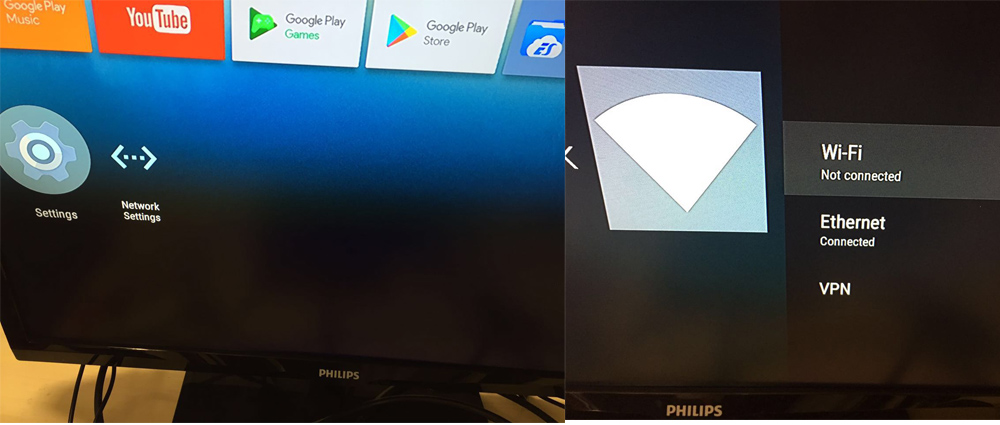 4K &Dolby DTS
I rushed to install KODI as soon as I set it up, tried 4 video shots from my local hard disk. Was a little bit upset at first, while, to my surprise, it served its purpose. This gadget seems to be able to handle 4K ultra HD and DOLBY DTS videos without pressure. With a 4K TV, you can transform this player into a home theater that plays the movie magic with more lifelike details.
Performance
Running on Android 6.0, the box is loaded with 2GB of RAM and 8GB of ROM. For storage, there is not much to look at. Outfitted with Amlogic S905X, an upgrade of Amlogic S905 with identical Cortex A53 and Mali-450MP GPU Partnered, but adding VP9 hardware decoding, HDR support, and integrating 10/100 Ethernet PHY plus audio codec. According to CPU-Z test result, the maximum frequency climbs up to 2.02 GHz.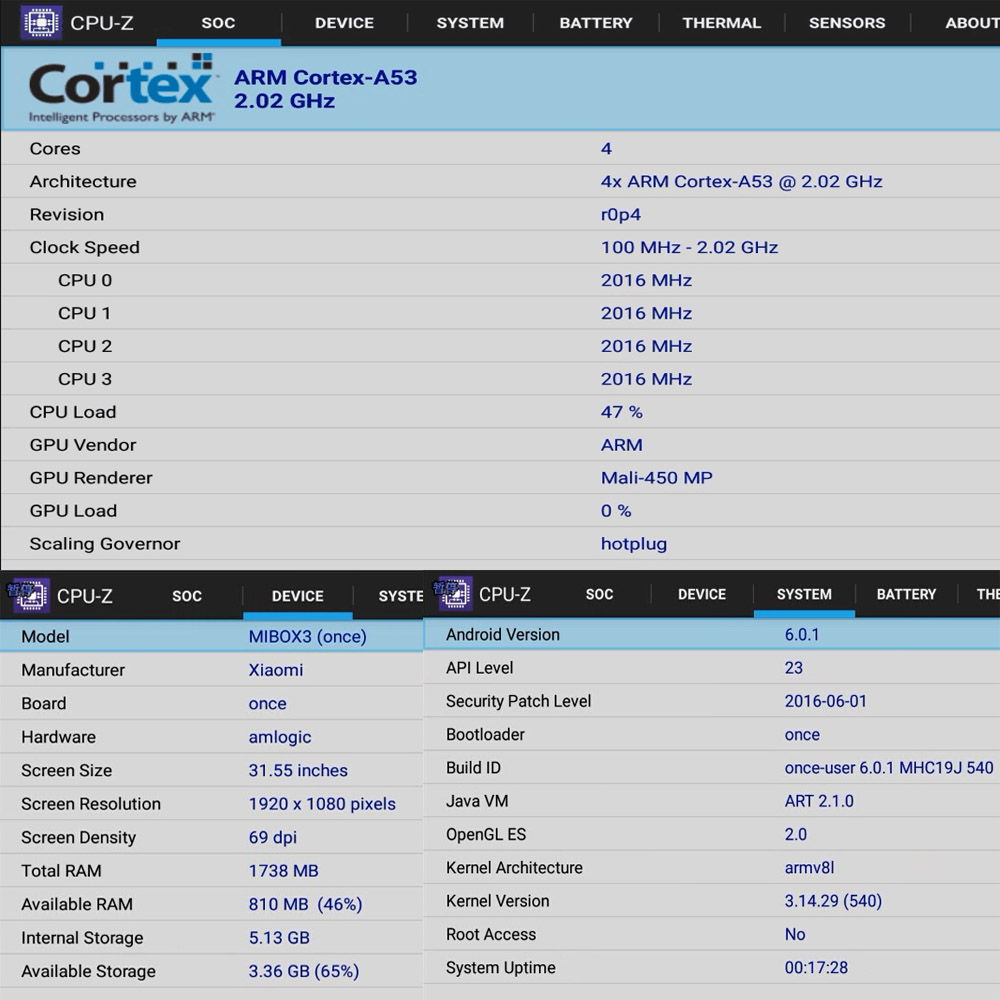 Interface
Simple as it is, all the available interfaces are collectively placed at the back including 1 Audio, 1 USB, 1 HDMI, 1 DC IN jack, plus a LED indicator at the back. Wi-Fi includes the 5GHz band for quick video streaming, HDMI is of the latest 2.0a standard.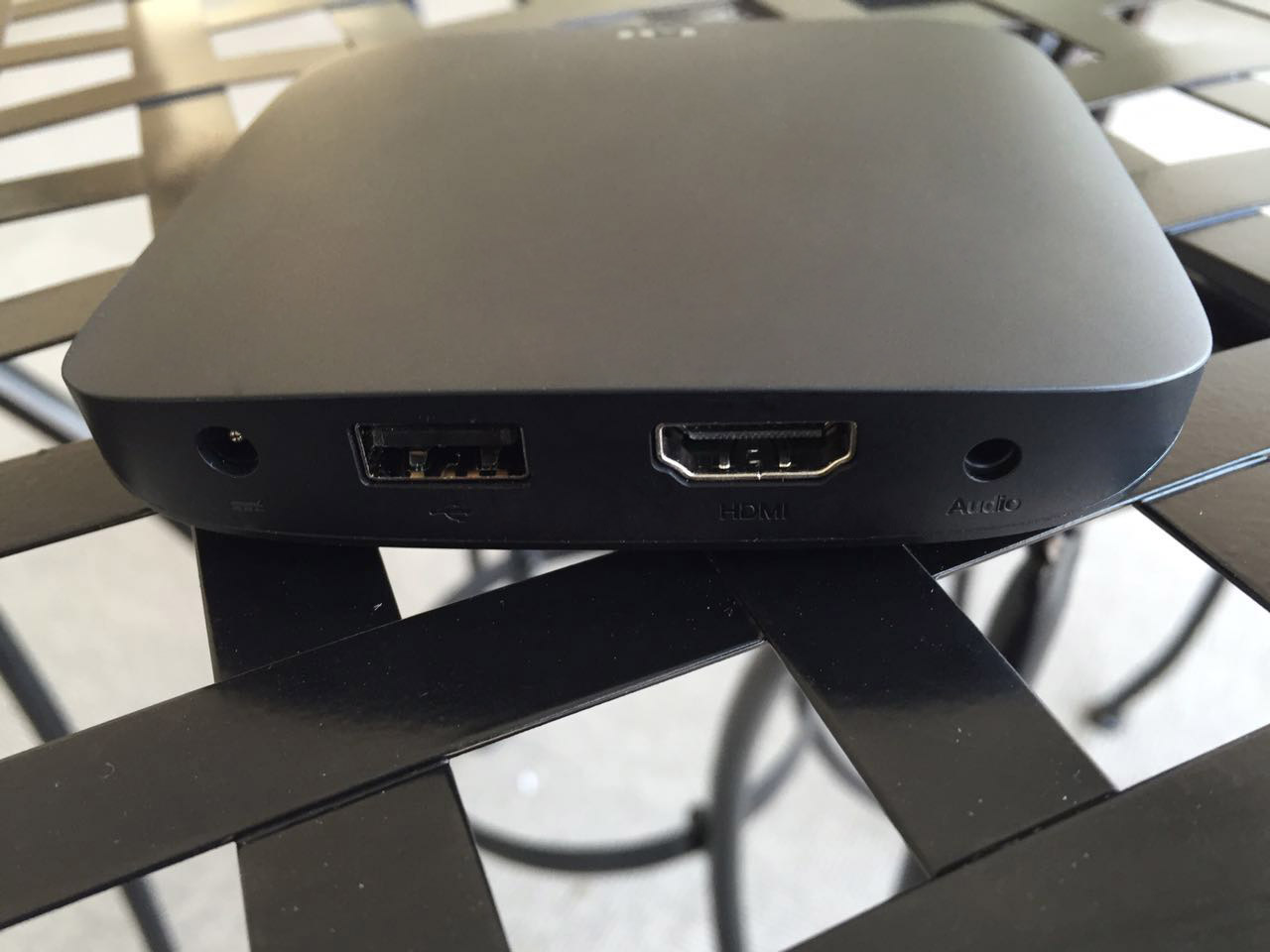 Remote
Noticeably, instead of being cluttered with buttons, the 2*AAA batteries powered mi remote is pared down to the minimum, containing Direction pad(up/down,left/right, confirm), On/off, Home, Return, Speaker, Volume+/-, in addition to a microphone for voice search with which you can access any and all content available in extensive libraries from Android directly including Google Play Store .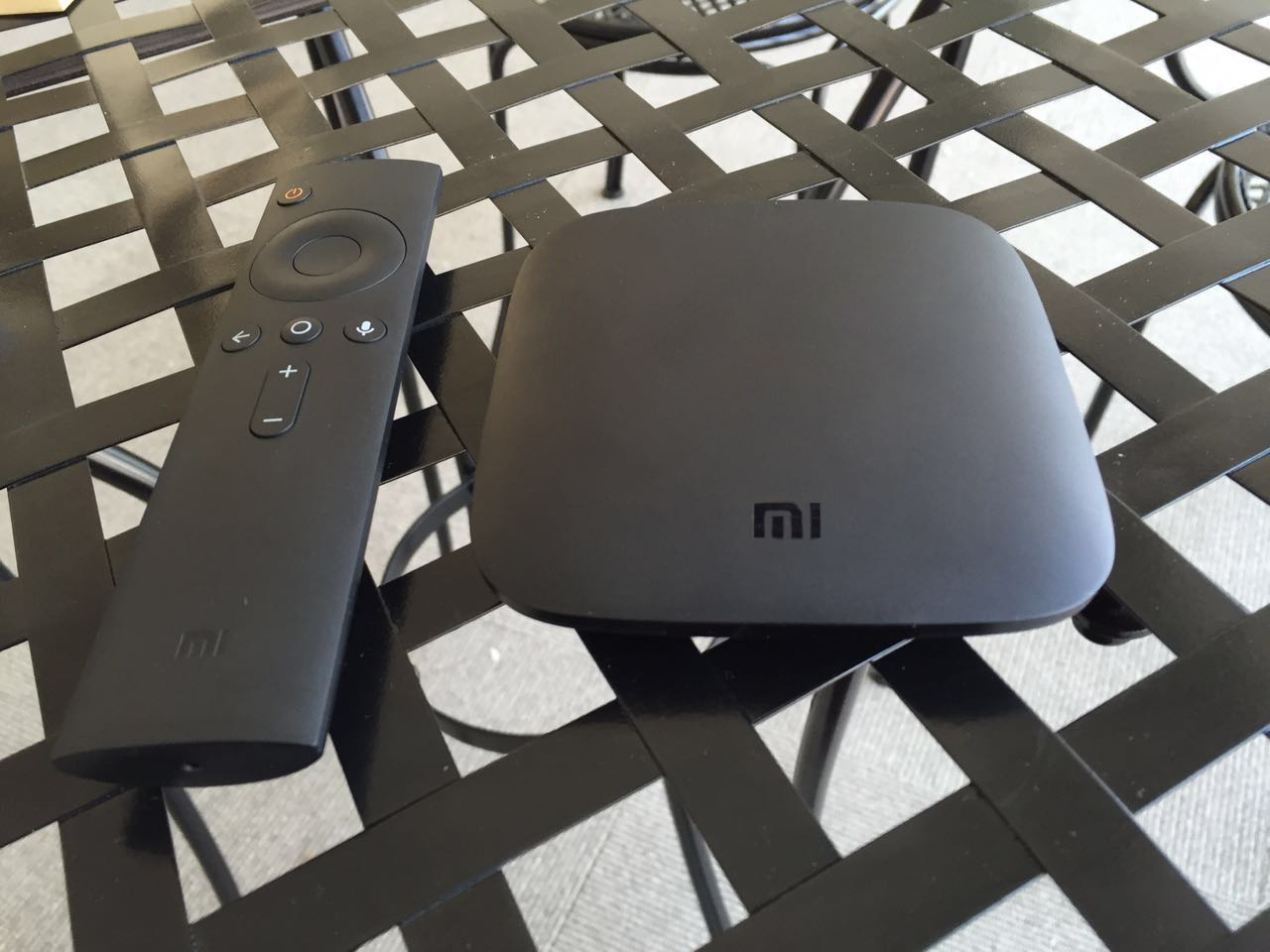 Dimensions & Weight
Slim and light, the quarter-inch thick mi box is roughly around .3.9*3.9 inches in size, 6.05 oz in weight. This associates us with the slang – the best things come in small packages.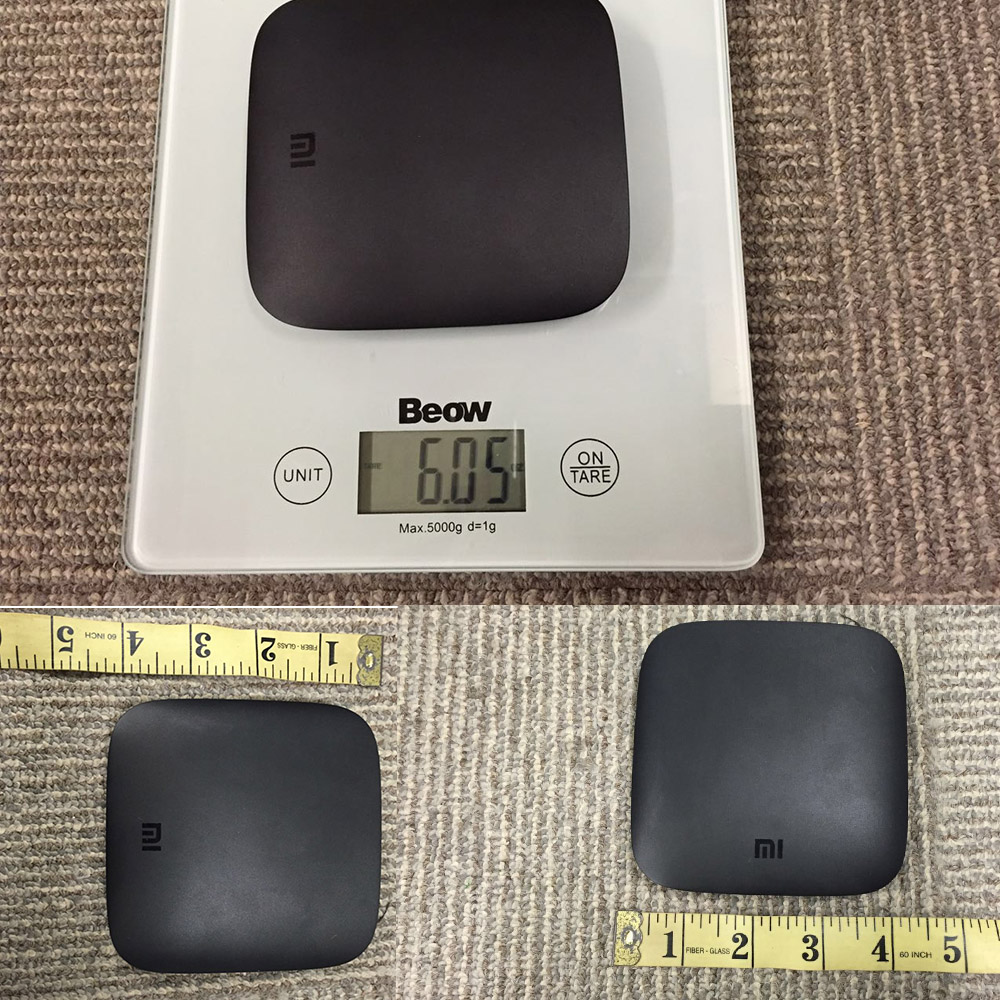 What to be expected in the package
1* Mi box
1* Remote
1* Adapter
1* HDMI cable
1* Manual