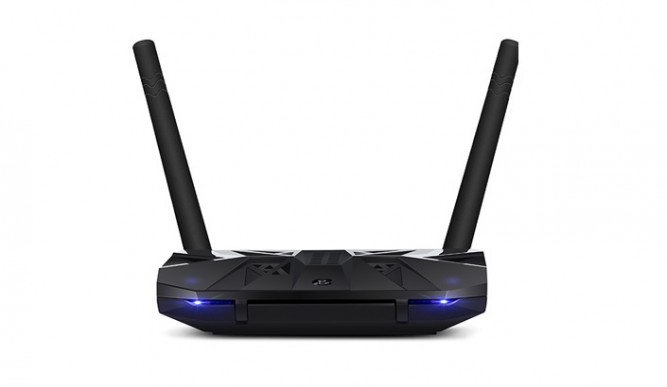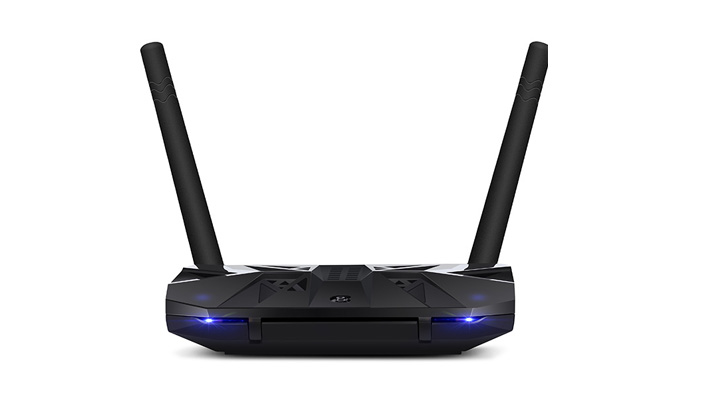 When it comes to smart TV boxes, there's no such thing as too much indecisiveness, but most of the products can be nifty. With so many TV Box brands out there, it's hard to decipher which ones will suit you best. Discover emerging brands and tried-and-true products with our TOP list, so you can find your new favorite must-haves on a dime.
Let me be clear about something: The best smart TV box will be depended on what features you want to use. Fancy 4K? Want to stream some games? Proceed DIY or open source projects? Processing office files? One device most certainly does not offer all.
AmLogic S905: MINIX NEO U1&Tronsmart Vega S95 Telos
MINIX NEO U1
Arguably the most popular, and definitely among the most valuable smart TV boxes out there, MINIX NEO U1 runs on AmLogic S905 chipset, loads with a 5-core GPU, 2GB of RAM and 16GB flash storage, capable of 10-bit 4K Ultra HD video at up to 60 frames per second, 7.1 channel HD audio pass-through.
Carrying on the tradition of MINIX TV box series, the NEO U1 has a custom interface which puts most things that the average user would want at their fingertips. With a folder-like configuration, users are able to drop their favorite apps for easy access.
That being said, it does bring us back to reality: the product can be pricey.
Tronsmart Vega S95 Telos
Tronsmart Vega S95 Telos is one of the new generation of Android boxes powered by the quadcore Amlogic S905 SoC, and like Minix Neo U1, it supports 10 bit TS video playback – which makes it one of the most advanced TV Boxes out there. It features impressive specs, with 2GB of DDR3 RAM, 16GB of storage, wireless AC and even a SATA port.
S95 Telos comes pre-installed with VidOn XBMC, customized fork of Kodi that provides some useful features such as HD audio passthrough and BD-J menus for Bluray ISOs in addition to media playback.
Realtek RTD1295: ZIDOO X9S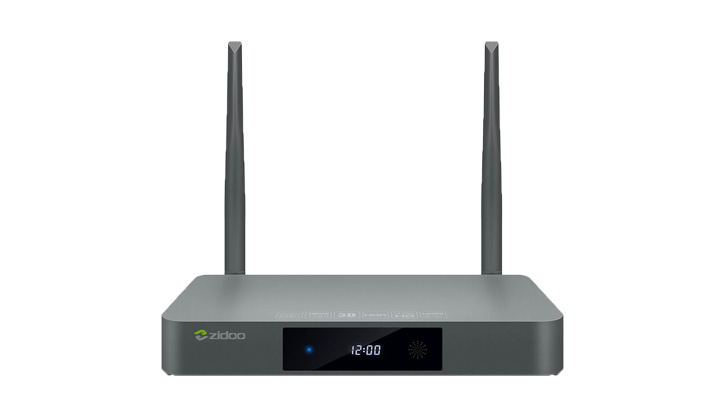 As one of the first Realtek RTD1295 based TV boxes, ZIDOO X9S presents us a world of possibilities like other competitors do, but it has another trick up to its sleeve.
It allows for Dolby Digital and DTS-HD passthrough and downmix, supports almost all formats, such as HTML5,MKV, MP4,BD ISO ,3D MVC(ISO and MKV),VP9, etc.
Having seen umpteen M-Box style UIs over the months, Zidoo`s attempt was very refreshing, making it look like a real media player, rather than a multipurpose unit with the functionality tacked on.
HDMI Recording is the headlining feature for this unit no doubt, and it has come in very useful to us, in terms of capturing the video output of various devices.
XBMC/Kodi is the ultimate media center for cord cutters. If you have a ton of content you want to watch on your TV, the optimized ZDMC is a great management tool to make it happen.
If the killer feature of X9S is recording by HDMI, then the NAS Kit has the potential to run it a close second. As the name would suggest, it turns the device into a NAS server to be accessed by other devices on the same network.
Rockchip RK3368 : Geekbox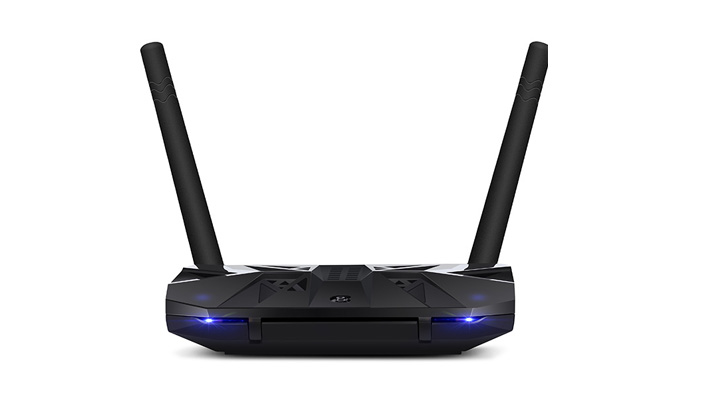 Powered by the octacore Rockchip RK3368 SoC, Geekbox is capable of running Android and Linux out of the box, with a variety of additional interfaces and purchasable extras that allow you to use the GeekBox as a development platform.
Despite the commonplace features embraced by almost all smart TV boxes to date, Geekbox gets off the beaten track by unlocking the possibility in open source field. Speaking of open source, it might be a bit of an old chestnut for tech audiophile.
GeekBox is not simply a piece of hardware, but a DIY carrier, which carries all kinds of ideas and dreams from geeks. It is cool from the inside out, especially with the Landingship. It is going to change the way people see Android boxes, giving more power to them in what they want
Amlogic S905X: Tanix TX5 PRO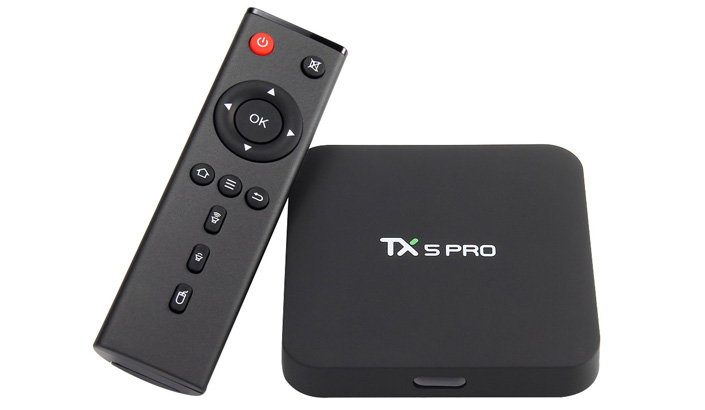 S905X TV BOX has been a hot topic since it operates on Android 6.0 OS which is very stable and allows the user to freely install desired apps like YouTube and Facebook. Tanix TX5 Pro supports XBMC, therefore, amazing entertainments can be delivered through movies, TV shows and music.
Tanix TX5 Pro comes with Amlogic S905X Quad core Cortex A53 2.0GHz 64bit and a Penta-Core (5-core) GPU that can reach a speed of up to 2.0GHz.
DVB-T : K1 PLUS
The K1 plus S2 T2 is a Amlogic s905 based android 5.1 TV box aided by S2 & T2 DVB tuner ,so this thing really turns you dumb TV into a smart TV just by adding this TV box to your old TV. With the S2 & T2 tuner, you will be able to scan and find all the channels in less than 4 minutes.
Amlogic S912: MECOOL BB2 & R-BOX Pro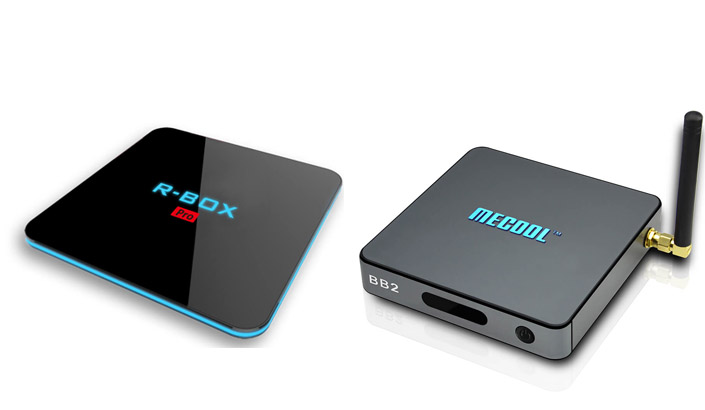 MECOOL BB2
There is nothing really comparable if you want the HDMI input , but if you are after an Android box with excellent 4k video capabilities, MECOOL BB2 should be the one. For something with Full HD apps for Netflix, YouTube plus KODI support, BB2 is also an excellent choice, although some features leave space for improvement.
R-BOX Pro
The vast majority of TV boxes on the market only come with 1 or 2GB RAM, R-BOX Pro went on a different track with an Amlogic S912 processor by releasing 2 or 3GB RAM and 16GB flash. Itruns on the latest Android 6.0 Marshmallow. It has dual band WiFi connection which means streaming content will be fast without irritant buffering.
Personal Computer: VORKE V1
The flood of small form factor personal computers makes it difficult for vendors to distinguish themselves from their competitors. This is particularly true given the razor-thin margins they tend to live on, which explains why corners are often cut wherever possible, and why some rival models share identical features and chassis. Vorke V1 stands out from the crowd with its alluring features and unbeatable price quote.
Vorke V1 runs Windows 10 Home 64-bit, upgradeable to Windows 10 Pro – and you should be able to install Ubuntu on it. The processor used by the V1 is a Braswell-based Intel Celeron J3160 with a slightly lower turbo frequency (2.24GHz compared to 2.4GHz)than Atom x7-Z8700. Inside, you will get an ADATA 4GB DDR3L memory module (upgradeable to 8GB), an Intel Wireless LAN card supporting 802.11ac Wi-Fi and Bluetooth 4.0, and a 64GB Foresee mSATA SSD (upgradable to 2TB hard drive).
RK3229 : MXQ-4K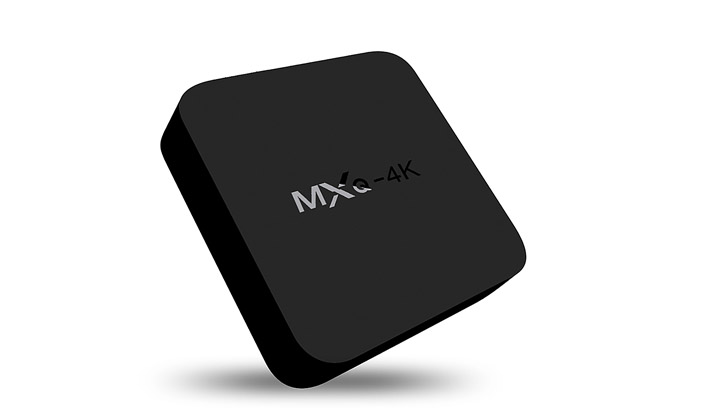 MXQ 4K is powered by RK3229 CPU with Cortex-A7 based design and is paired with the Mali-400 GPU. In terms of hardware, the MXQ has 1GB of RAM and 8GB of eMMC flash storage. It comes with the common assortment of ports: 4 USB ports, analog MIC and speaker outputs, HDMI and 100 Mbps Ethernet port. Wireless 802.11 b\g\n is also included.