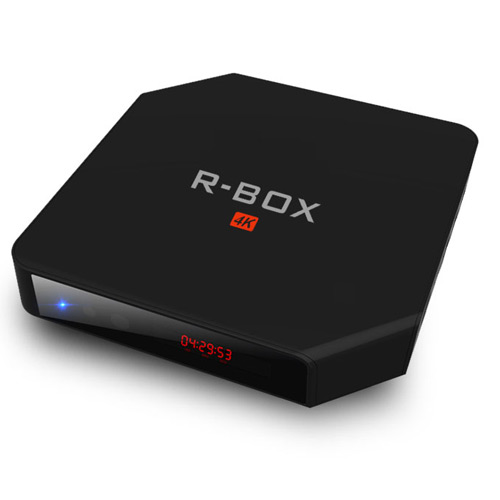 RK3229 powered TV boxes might be not at all surprising, but one loads with 2GB RAM is a welcoming renovation. This is what the much-anticipated R-BOX fulfills in order to fit into the Android 5.5.1 pre-installed TV box category.
R-BOX, a new Android 5.1.1 TV box powered by Rockchip's newest SoC, the RK3229. Capable of 4K playback and H.265 decoding,
R-BOX features 2GB of RAM and 8GB of onboard storage.
As an addition to the upsurge in the industry, the 100M Lan has been upgraded to Gigabit, making it one of the fastest media streamers with the highest possible specs to date.
Moving to the minutest details, the TV Box is pre-loaded with the latest KODI 16.1 together with support for Bluetooth 4.0 to to pair with most Bluetooth-enabled devices.
Last but not the least, the newly joined HDMI CEC constitutes a remarkable award bestowed to the customers. With this function, you are able to switch on/off both the TV and TV box. Isn't it impressive? Just take your move , R-BOX is on sale at Geekbuying.com at the most affordable price.