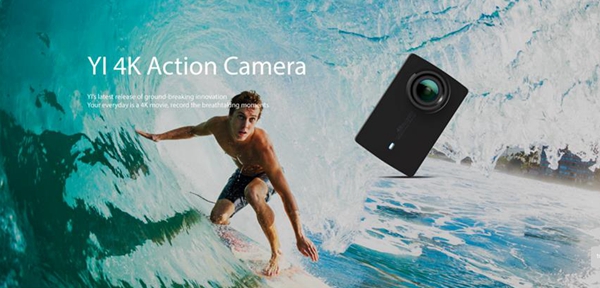 Amongst the low-budget action camera, XIAOYI action camera is set to be the cream of the crop thanks to its compelling specifications and competitive value for money. Continuing on the intriguing adventure, YI 4K Action Camera has been officially unveiled with upgrades in 4K video decoding availability, revolutionary chipset, 1,400mAh battery as well as 2.19 inch display.
Starting with the most basic information, it has been confirmed that YI 4K Action camera carries the leading edge Ambarella A9 which avails 4K Ultra HD video recording at 30fps, apart from the accessibility to high frame rate video for capturing fast action sports with 1080p video at 120fps or 720p video at 240fps. This seemingly fails few fans since the previous model equips IMX 206 sensor at 16MP resolution though, the 4K video recording hits the track, seeing that the previous sensor was restricted to 1080p.
Next up is the 1,400mAh battery. The XIAOMI Yi 4K action camera is loaded with a 1,400mAh battery, compared to the GoPro HERO4`s 1160mAh, placing it comfortably in the ascendant.
Moreover, the 2.19-inch LCD display on the back is necessarily icing on the cake. Credit to the Corning Gorilla Glass protection, it is reported to be running on a resolution of 640*360 along with 330ppi pixel density and 160 degrees viewing angle.
Sounds familiar? It is just because these specifications match those of the GoPro's Hero 4 Black Edition. The comparison chart underneath testifies to all.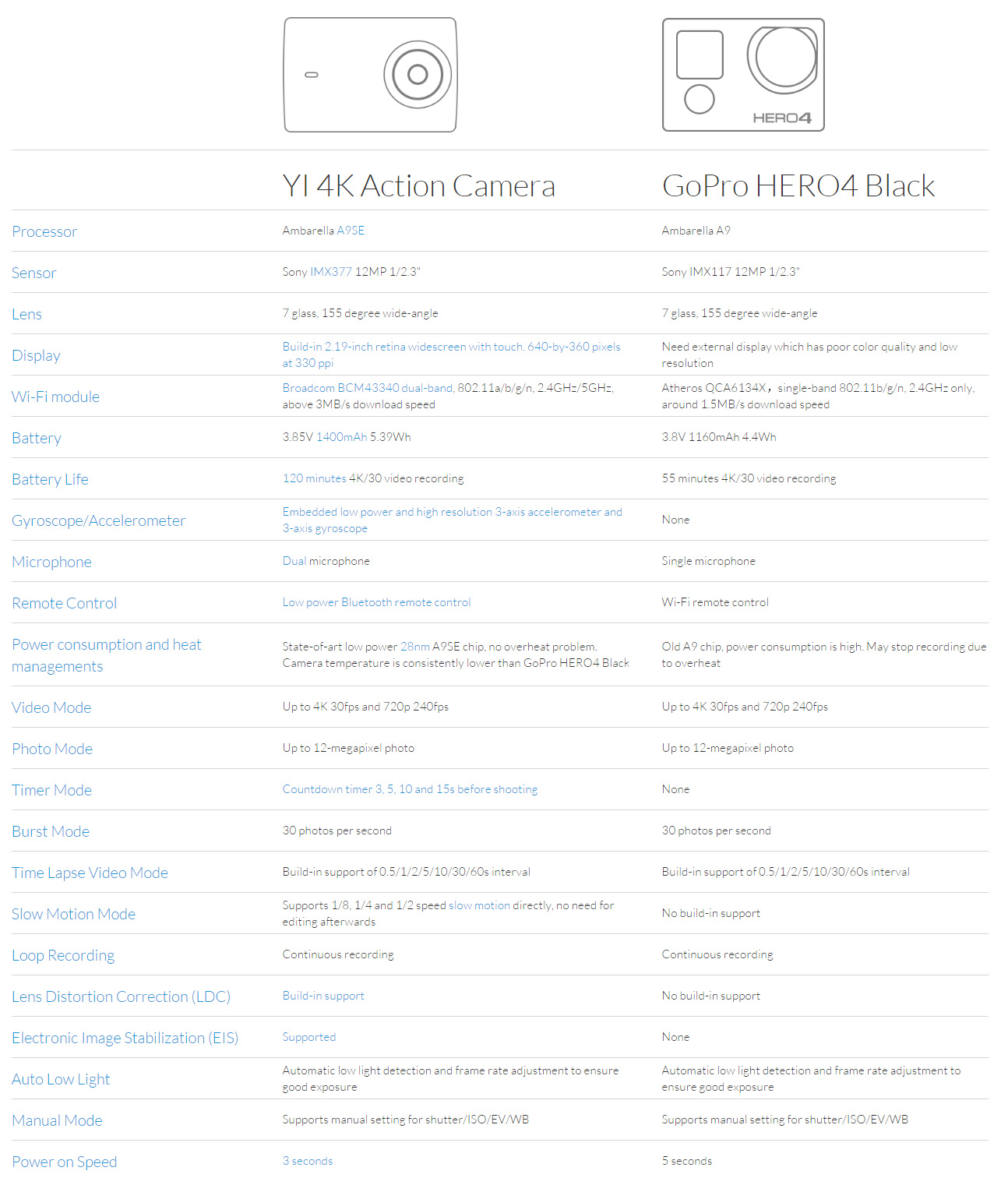 XIAOMI YI 4K Action Camera is on presale at Geekbuying.com , just take your move!