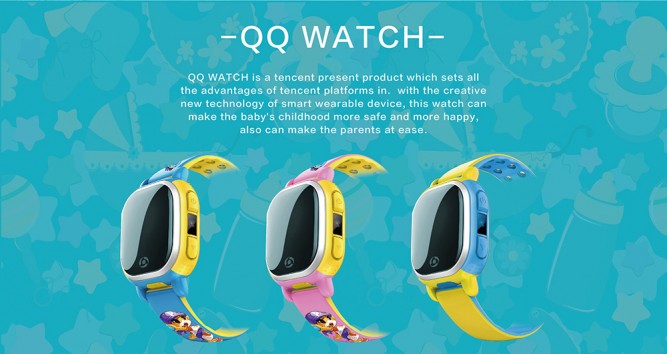 With the ever-increasing permeation of children smart watch across the world the potential security vulnerabilities have been successively reported by authorities , including real-time monitor by hacks, daily tracks extraction, real-time environment sound recording, etc. Tencent, one of the most significant Web platform renowned for its gigantic database, has taken it on its top agenda with the input of 10% of the team at incalculable cost, which facilitates the multi-protective features aiming at information classification of Tencent QQ watch
A: Fight against assaults from hacks, classified calculation for improved safety
Averagely, Information safety breach refers to encryption bug, e.g. the difficulty of distinctive encryption differs. For instance, banks employ httpsTLS1.2 standard AES128 encryption, among which https is categorized as the common advanced commercial information encryption, while the AES is nominated by NIST as the official digital information encryption(including financial, telecommunication and government data) in electronic data. 128 Bit, the length of encryption key, is classified into 3 segments- 128/192/256, among which AES encryption at 256 bit proves to be of higher information safety than 128 Bit of the kind. Keeping in mind this minute difference, Tencent QQ Watch preferred httpsTLS1.2 standard AES256 bit encryption to allow for superior encryption intensity than online banks.
B: Sever data storage, multi-dimension safety guarantee
Adopting cloud sever CES, Tencent QQ watch protects children from hack invasion through cloud monitoring at a data security rate of 99.99% . Stepping forward, multi-dimension professional precautions have been applied to expeditiously redeem the information safety of QQ watch, such as specialized storage technology to ensure data security, multiple real-time duplicate to boost data reliability, in combination with DDoS, Spyware defender, anti-brute force attack, etc.
C:Safety quality supervision, authoritative certification.
In view of the absence of safety regulations directed to Children-oriented smart devices industry, Tencent has initialized a procedure from self-technology research to repeated quality check to customize this masterpiece certified by multi-authorities, including 3C, SRRC, NAL, fulfilling highest Quality and Network Access standards. These certification conducts are equally implemented by Radio Administration Departments worldwide.
Without a doubt, yeas of self-cultivation and perception led to the accomplishment of Tencent Children`s watch. Whenever in earlier marketing & consumer desire analysis or latter design, research, production and test, Tencent kept refining itself by constant reasoning and testing to make sure the accessibility of its platform as well as information security.
For more information about Tencent QQ watch, please click here .