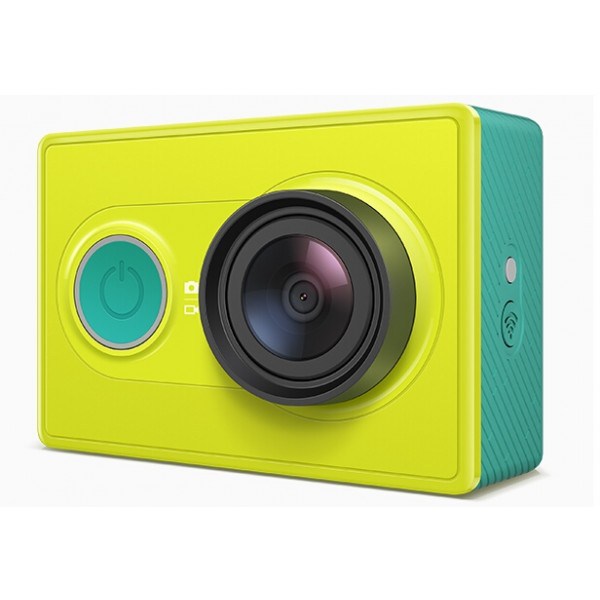 If you are looking for more detailed pictures about Yi action camera, here we've made an unboxing review:
The box of Yi action camera is just like any other Mi products .
The back of box is covered with a piece of paper displaying Yi camera specs.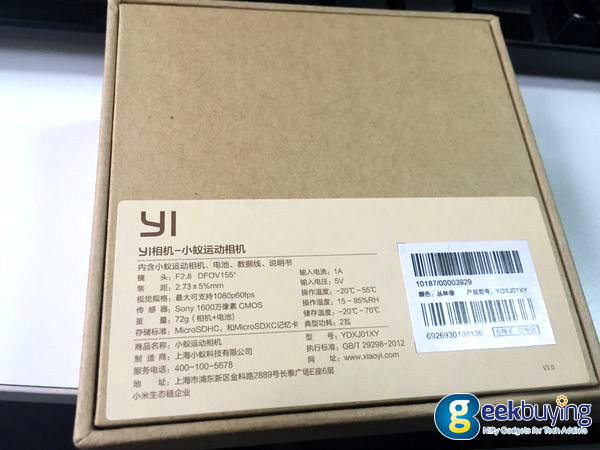 All components are stocked in such a small box, a little bit surprising!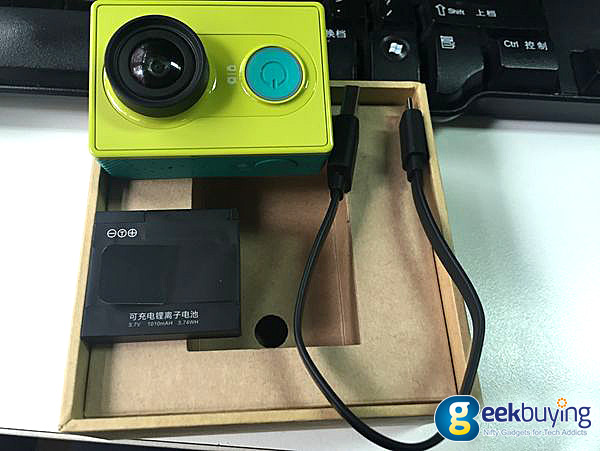 What you can see now is the Switch on/off, shooting mode button and lens.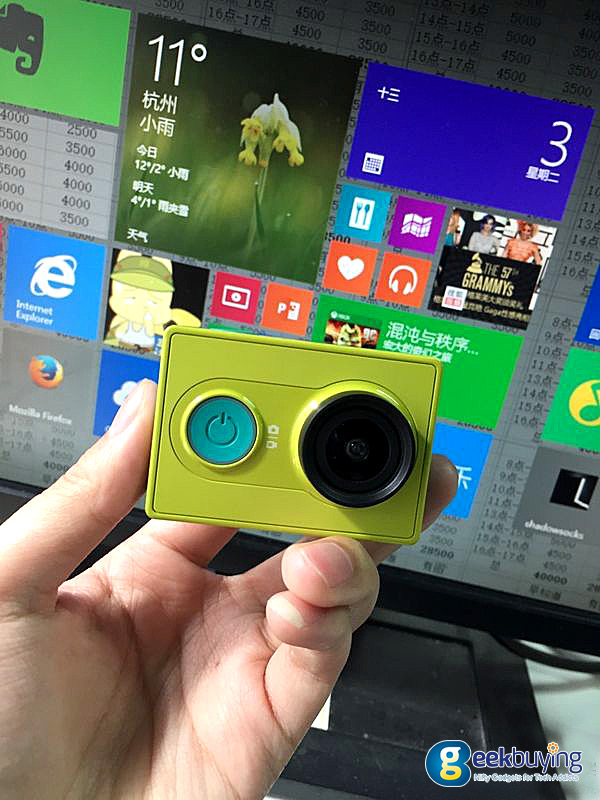 Pull down the lid on the back of Yi, you can find the TF card slot, USB and HDMI port.
Tips: remember to insert TF card like this, otherwise, you know… The button on the right is a wifi switch.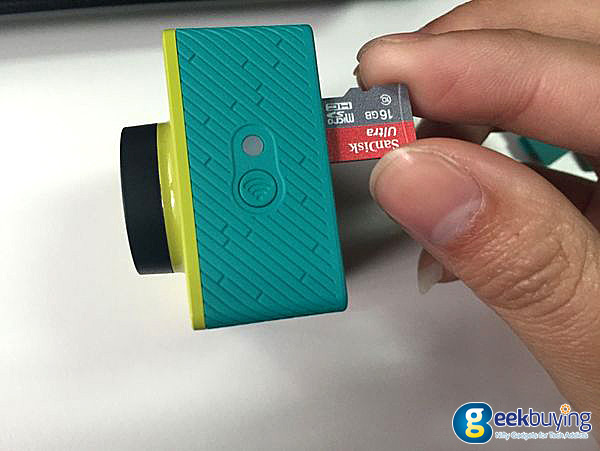 More details of Yi action camera, you could get it from the User manual.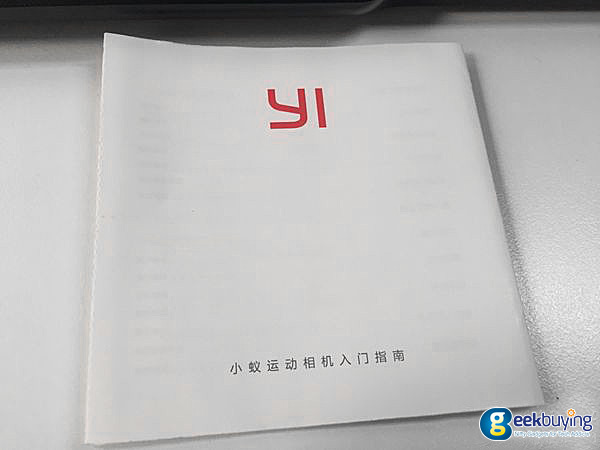 Accompany the Yi action camera with Original Xiaomi Mi4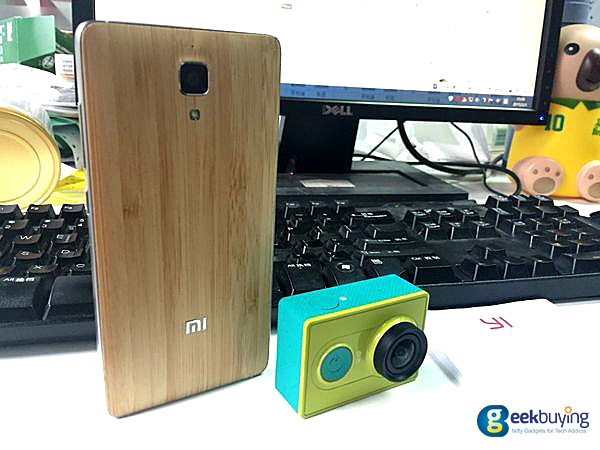 There is only android App yet, but Xiaomi is planning to release the iOS App in April.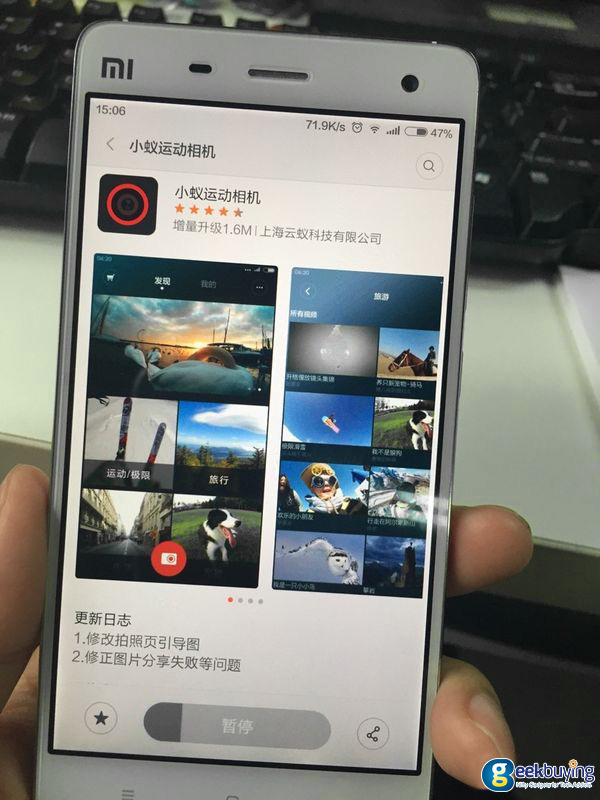 It is quite easy to connect the Yi with your phone.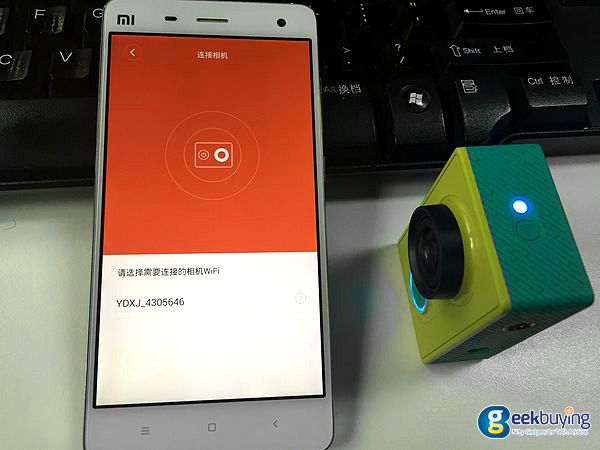 If you can see the following window, you do a succeed connection.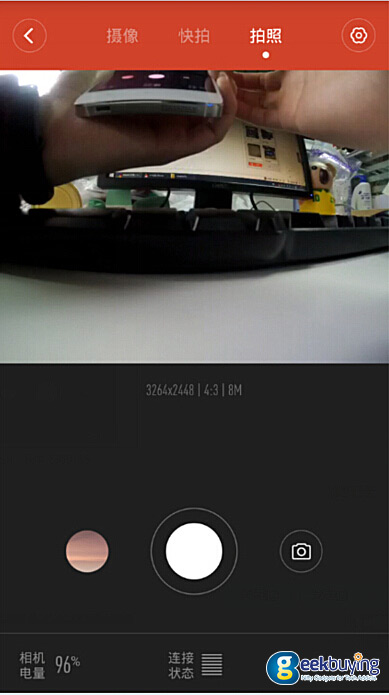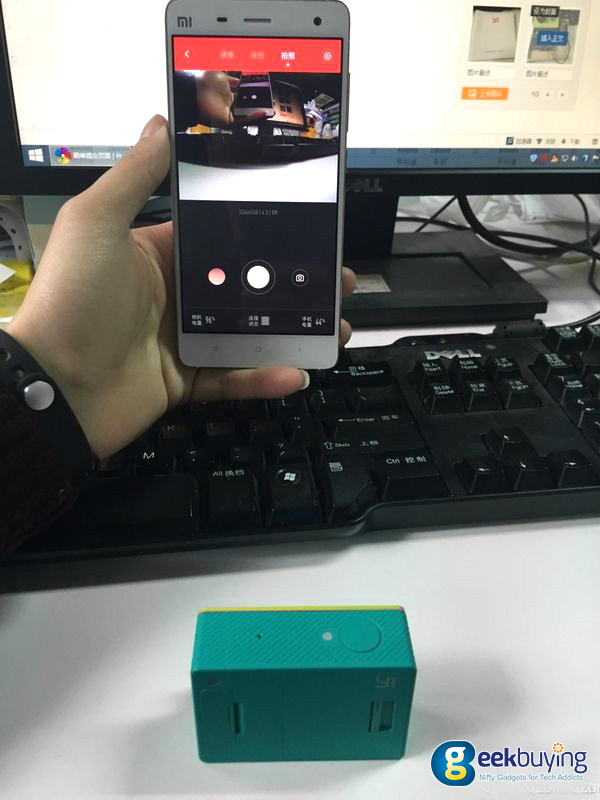 Interesting GIF source to be shared on Facebook.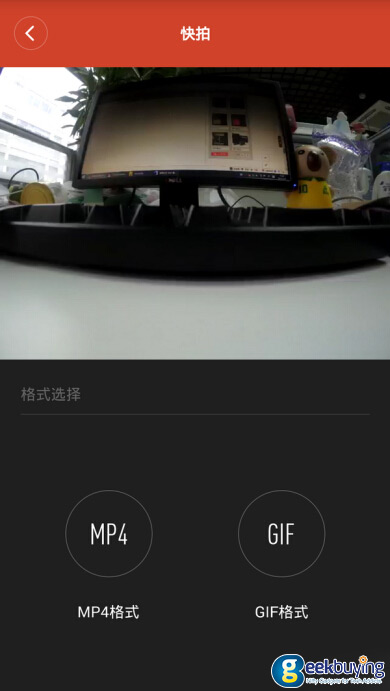 Thanks to loop video recording function, the Yi action camera can be used as a car DVR.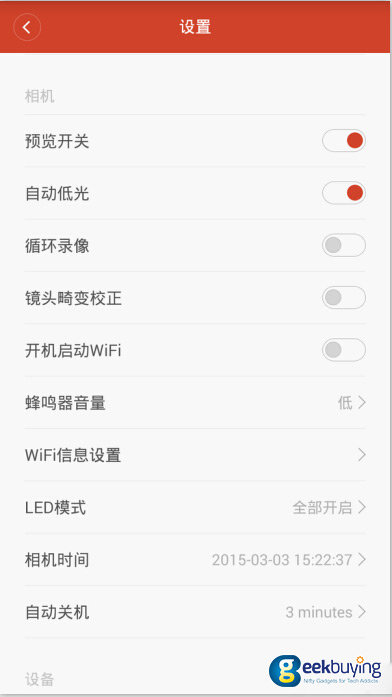 It is a little inconvenient that when you check the shooting screen via the smart phone display, the picture is not synchronized simultaneously, because the Yi camera itself does not have a display.It cannot shoot 4K video and neither has image stabilization. But as the same with the GoPro, it features a waterproof shell with it, which makes it fully waterproof up to 4 meters. Though It does not have any internal storage; you can insert a memory card supporting up to 64GB. It has got a Sony's back-illuminated 16-megapixel image sensor and Ambarella A7LS image processor. The following is the detailed specification:
Specs
Sony's back-illuminated 16-megapixel image sensor
Ambarella A7LS Image Processor
Resolution: 1080p@60fps and 720p@120fps even480p @ 240fps video capture, encoding for H.264, output format is MP4.
Timelapse is Supported
Wi-Fi and Bluetooth 4.0
Some high quality shots:
Now both the two versions of Yi camera are available for pre-sale at GeekBuying.com. The early you order, you early you will get it!