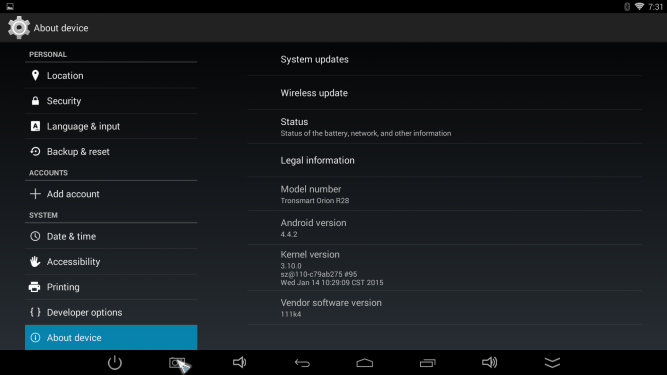 Here is the newest stock firmware for Tronsmart Orion R28 TV BOX.
Tronsmart orion R28 use the rockchip RK3288 cpu, mali-764 gpu. The new firmware will work on the Pro and Meta version.
Below is some information about this new firmware: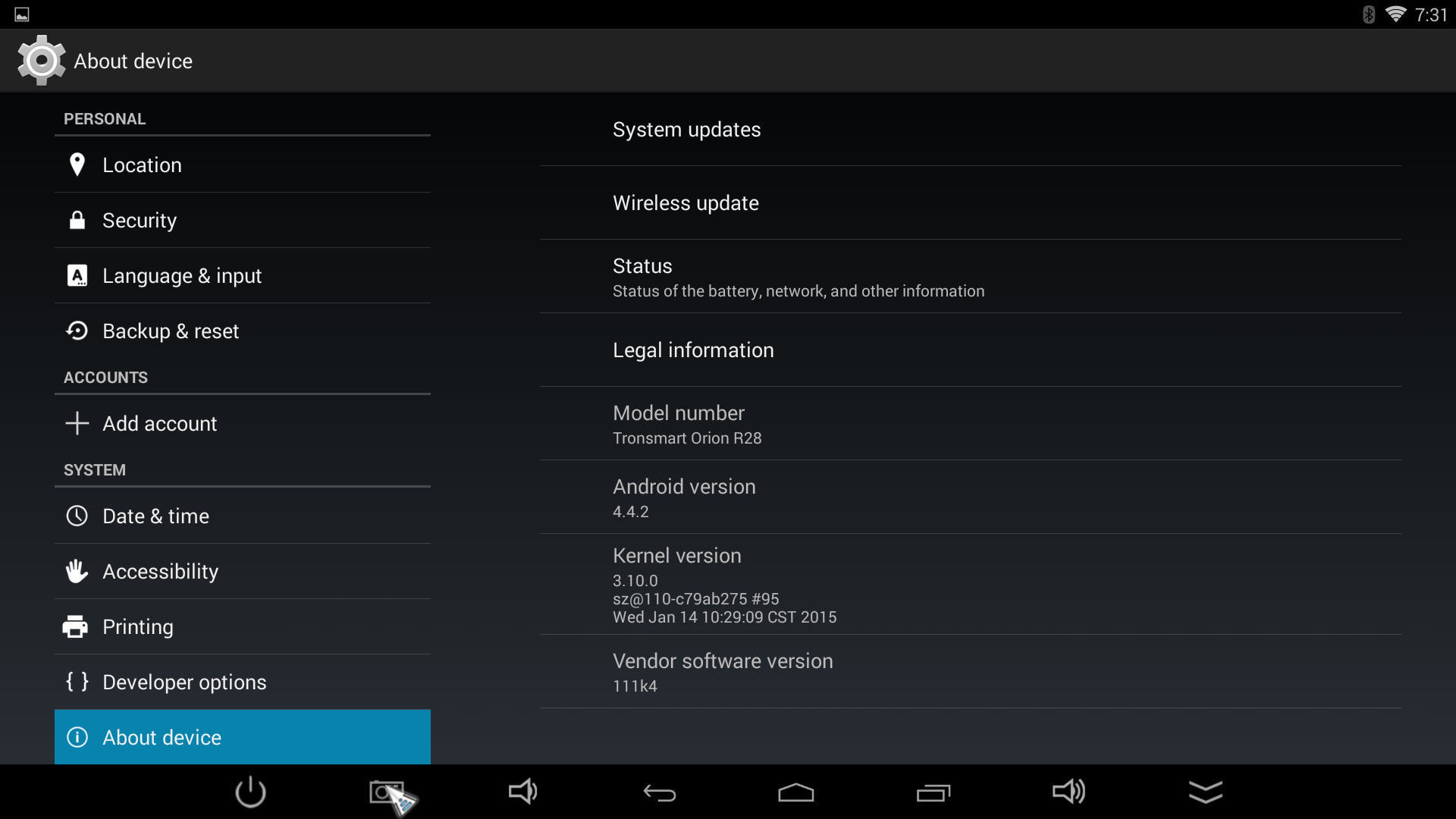 changelog is here:
1.Support ext4 format U disk and exfat sd card.
2.Wifi AP6335 parameters adjustment. ( for Meta version)

3.Optimize USB camera.
4.Upgrade skype verison.
5.Add usb storage device infomation in Settings.
6.Optimize RK Vedio player.
7.Fix the incompatible problem of some apps in Google Play.
8.Fix some 4K H.265 problem.
9.Fix some screenshot bugs.
10.Update bule ray library.
11.HDMI to support cec.
12.Open the ip multicast and nfs.
13.Otg interface self-adaption to be host or device.
14.Browser mode change to android.
15.WiFidisplay support.
16.New xbmc version,support hdmi passthough better. ( 13.4 Gotham)

You can use the OTA function to get the lastest firmware, just connect your orion r28 to internet via wifi or internet, and then click the "wireless update" app.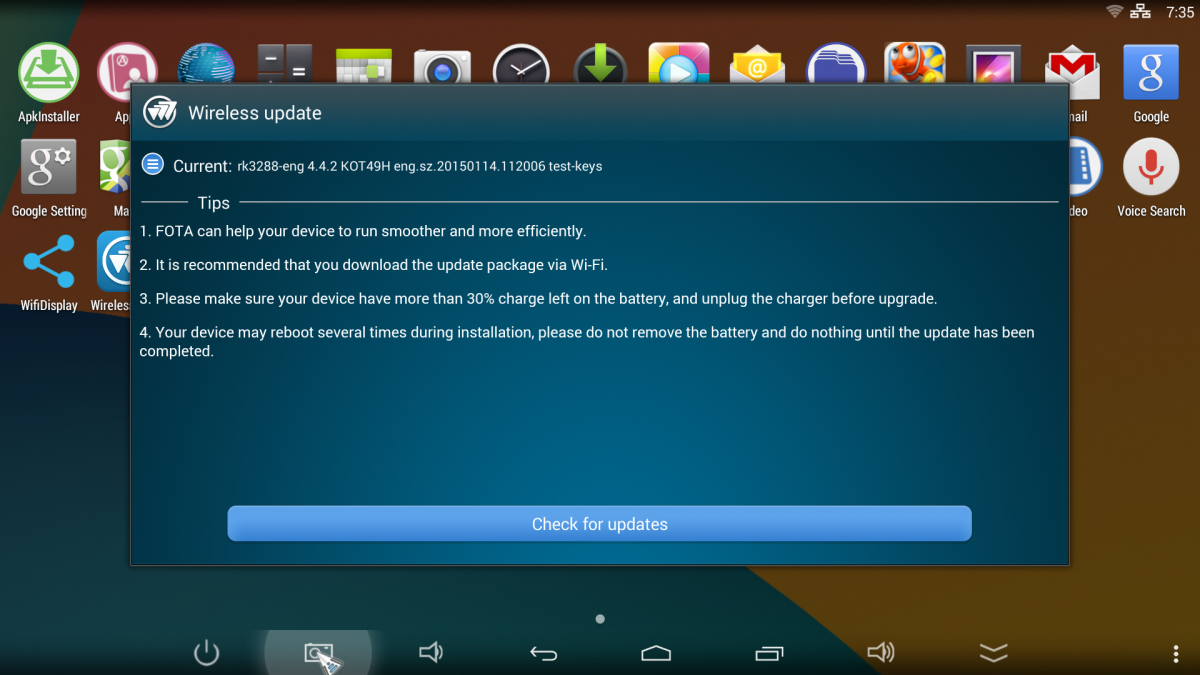 or you can grab the full img file here:
http://www.mediafire.com/download/qisvhd7c243we1c/Tronsmart_Orion_R28_111k4_20150115.zip
Make sure you use the lastest rkbatch tools to do the update, you can get it here:
http://www.mediafire.com/download/m9mvehpj1v23ug6/Rockchip_Batchtools_Release_V2.3.zip
If you met the driver problem, tronsmart already included the driver assist in the above download link.
Get the original tronsmart orion r28 from Geekbuying:
http://www.geekbuying.com/Search/?keyword=ORION+r28
If you have any problem about this new firmware, feel free to contact us.
Eric
Geekbuying