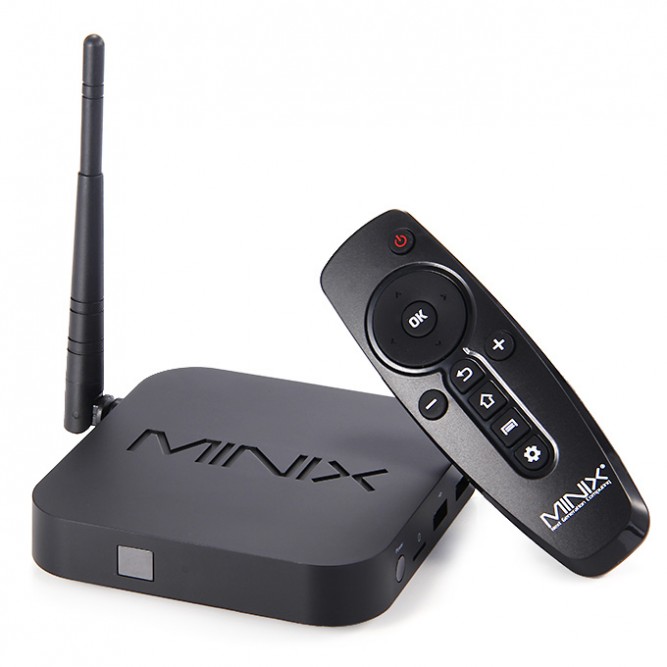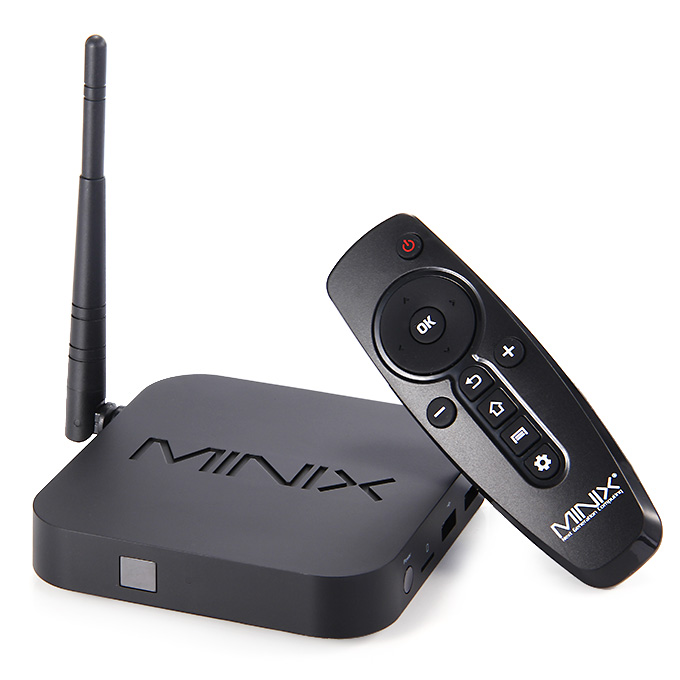 Hi Guys
Minix just release their new Intel base mini pc. model is Neo Z64, coming with Intel Atom Z3735F cpu, it is the first 64 bit Mini pc in Minix products.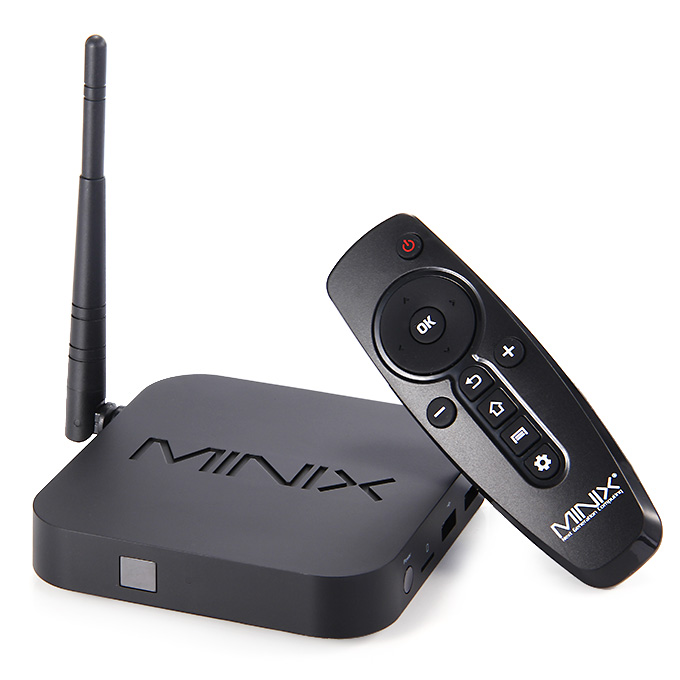 There should be two versions for the Neo Z64.
Neo Z64A , coming with Android 4.4.4 OS
Neo Z64W, coming with windows 8.1 with bing OS
The Appearance and hardware should be the same for both version, you can check the specification here:
General

Brand

MINIX

Model

NEO Z64A / NEO Z64W

Color

Black

Material

Plastic

System

Operating System

Android 4.4 / Windows 8.1 with Bing

CPU

Intel Z3735F 64-BIT

GPU

Intel HD Graphics

RAM

2GB DDR3L

ROM

32GB eMMC

Extended Storage

Micro SD card, up to 32GB

Communication

Wifi Connectivity

802.11n Wi-Fi, support hotspot sharing via WIFI

Ethernet

10 / 100Mbps

Bluetooth

Bluetooth 4.0

Camera

N/A

Media

Video Supported

1080P, AVI/MOV/MP4/RMVB/FLV/MKV

Audio Supported

MP3/WMA/WAV/APE/AAC/FLAC/OGG

Picture Supported

JPG, JPEG, BMP, GIF, etc.

Resolution

1080P full HD

Interfaces

HDMI Port

Standard HDMI female, 1.4

Other Interfaces

2 x USB 2.0; 1 x RJ45;1 x Micro SD card slot;1 x 3.5mm steteo jack;

Other Features

3G

N/A

Other Function

N/A

Power

DC 5V,3A

Certification

CE,FCC,certified

Dimension & Weight (Main Product)

Dimension

115 x 115 x 23mm

Weight

275g

Package Contents

1 x TV box

1 x IR remote control

1 x HDMI cable

1 x Power adapter (A right AC Adapter will be sent as your shipping country)

1 x User manual
And here is the appearance introduction:
So what's the difference for those two version?
As far as i know, Minix will use different package to distinguish this two versions, Dark Green for Android and Blue package for windows.
Of course, the system is the biggest different, the Z64W will coming with official windows 8.1 with bing for Mini PC license,( No office 365 included) , while the Z64A will coming with Android 4.4.4 OS and OTA.
Due to the license, the price for both versions are different, Z64W should be sold at $174.9, while the Z64A is just $144.9
Besides this, i also confirmed with Minix, The BIOS file in both two versions are different.
About BOIS, both versions have bios setting since they all use intel cpu. You can press the DEL button when the device power on, and the system will go to bios setting. like this: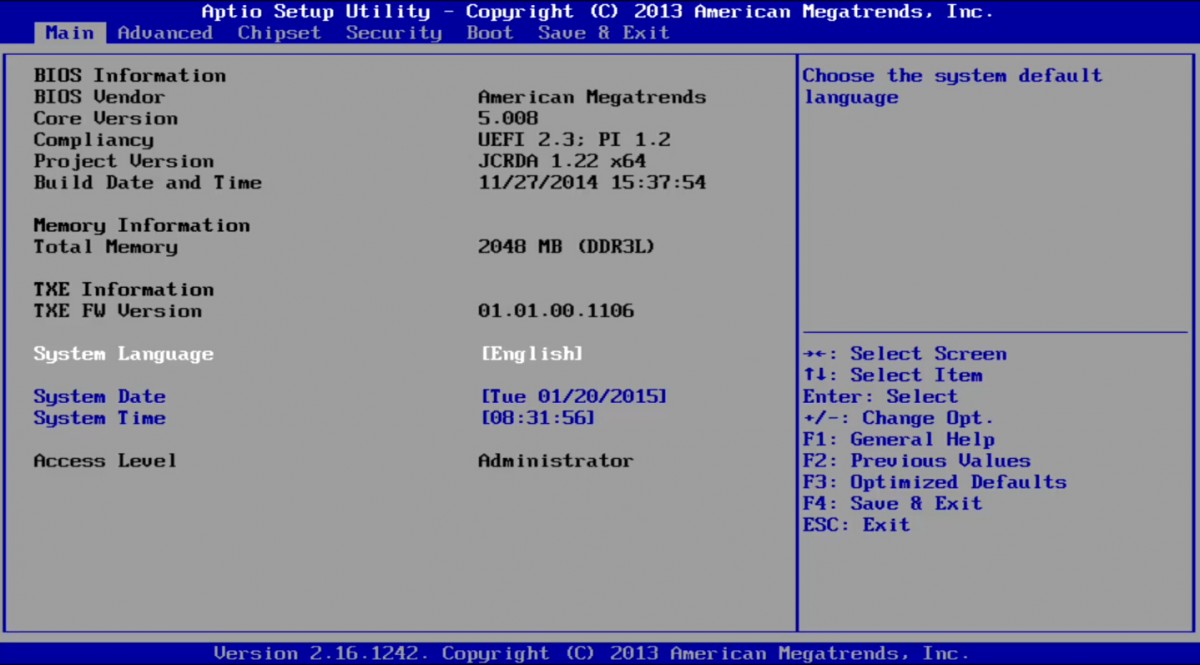 Now let's do some tear down 🙂
After remove the 4 screws in the back of Z64, you can open it easily.
There is a big heatsink which covered the cpu, and sorry i forget to take a photo for that, and i have to say, as usual, minix did a good job in the heat. and now let's check the wifi module:
The Minix NEO Z64 use the Realtek RTL8723BS wifi module, same as Meegopad T01 and Pipo X7. however, the wifi signal is better than others.
For the DDR and eMMC, you can see Minix always use the brand ones:
Now let's check the system, because i only have the android version z64a in my office, so the following reviews are all base on the android version.
1 First boot menu: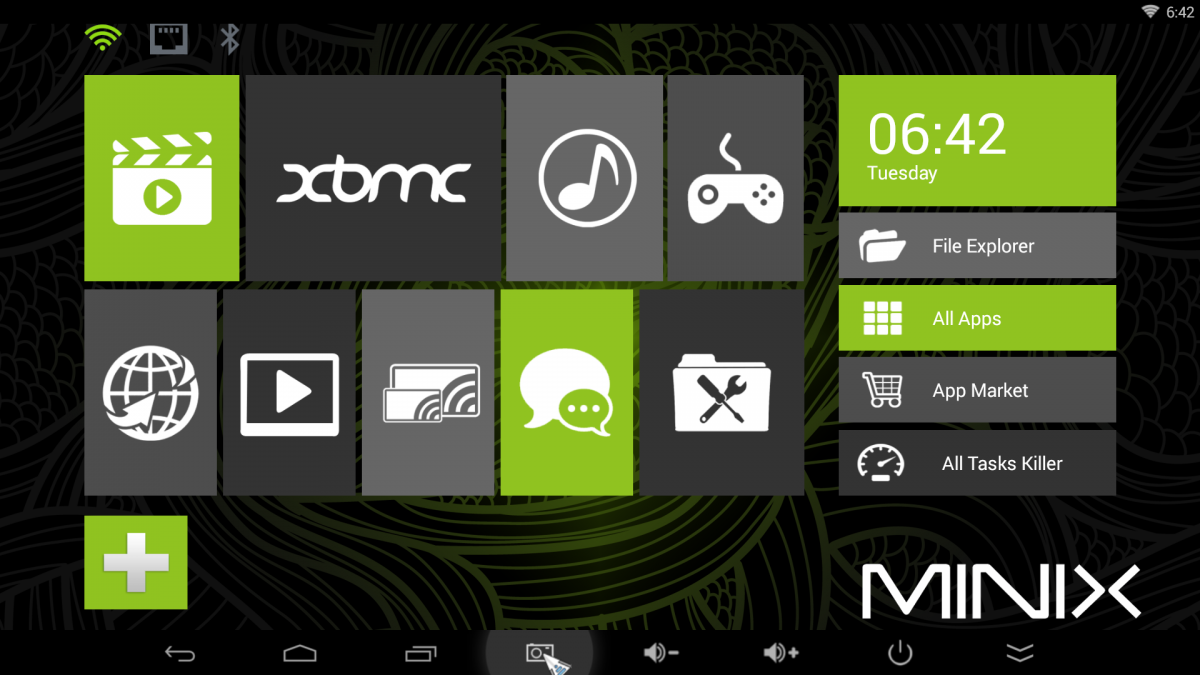 The Z64A comes with the Minix Launcher, if you already have the NEO X8 series, you should be familiar for this launcher, it is easy to operate via the remote control. You can add any short cut you like to the desktop. and you also can run the task killer to clean the backstage app.
One downside is there is no regular android launcher in my test firmware, but that's not a big deal because i can get other launcher from google play store.
Because the firmware i am testing are not the final official ones. so the device you receive might have other built in apps. but we can still check, the good is Minix include the google play store in this firmware. and xbmc 14.0 Minix version is also built in. The power menu button can help you to make the Z64 into sleep mode or restart, and power off the z64. The System Update app is used for the firmware update.
For the camera app, i have tested with Logitech C170 webcam, it can work well, so i think there should no problem to do the skype video chat.
For Airpin(pro) app, which always included in other Minix products, however, there is NO IOS mirror in the z64.
then check the status bar, you can easily take screenshot with the button in status bar, and you can hide the status bar easily.
3 settings:
I have reviewed a lot of android tv box which base in different platform, Minix Neo z64 is the first one which base on Intel cpu, i want to check if there is special in the settings, let's check: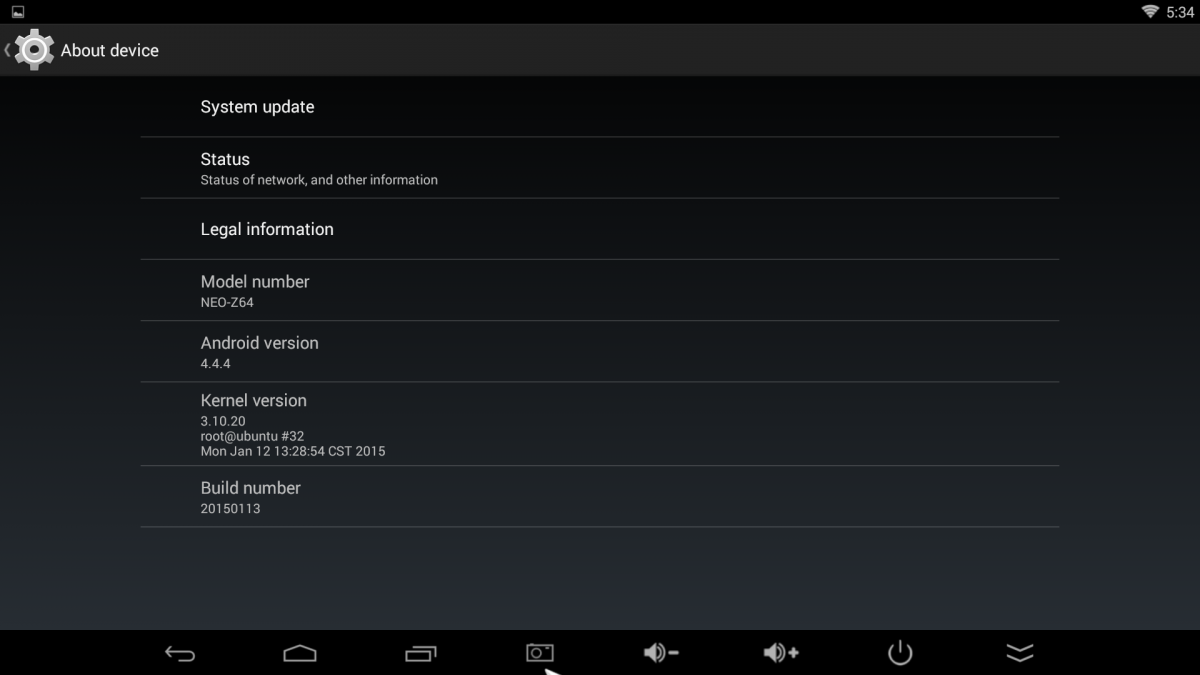 System is android 4.4.4, and my test firmware build number is 20150113.
basic settings:
It has the basic wifi settings, bluetooth setting,ethernet setting, and click more, you will find vpn setting.
click sound setting, there is no expected "passthrough" choice, however, the NEO Z64 support passthrough, i will introduce later.
Now let's check the output screen resolution, the minix neo z64 support 1080p 60hz output. and others:
Above is all of the screen resolution which NEO Z64A can offer.
Then let's check the benchmark:
I use the latest antutu to do the test, here is the result:
Though the benchmark can't stand for everything, but you still can compare this with other platform.
In the end, i will talk about the video playback.
Minix release two version for Z64, and they have clearly idea for Z64A and Z64W. They want to make another good media player with Z64A, and make a new real windows PC (mini pc) with Z64W. So they put a lot of work in making the Z64A rock in the video playback. I have been told that the playback is even better than the neo x8 series.
After some fully tested, here are some good news and bad news:
Let's talk the bad news first:
I try to use the stock media player to play some ac3 and dts file, the video can play smooth, but i can't get sound, seems there is no correct dolby and dts license in this chip. so I have to use the xbmc to decode those videos, and everything is smooth;
then the good:
The xbmc can play every file i try, i don't expect the z64 can play 4K videos smoothly, because this is not in the z3735f specification, however, it can decode well. i also test the iso , ts, flv,mp4 file with dolby and dts, all working great!
and another plus is PASSTHROUGH, when i saw there is no passthrough choice in the setting, i am upset for this, however, when i use the XBMC and enable the passthrough, magic happen. The HDMI passthrough can work well in the Z64.
Above is the quick review for the NEO Z64 Android version. As another Intel base Media player, the z64 did a good job. If Minix can release the windows BIOS, i think we can expect to flash the windows BIOS in it, and make some wonderful things happen 🙂
Oh, forget to mention, because there is no OTG port in the Z64, i can't find a way to connect it with my PC. so right now, i haven't found anyway to root it. (Minix don't like root, and they also don't suggest people root the device, but as the geek, we really want to find a way to root :), hope other people can find and share 🙂
Any questions about the MINI NEO Z64, feel free to leave comment below.
Thanks
Eric
GeekBuying