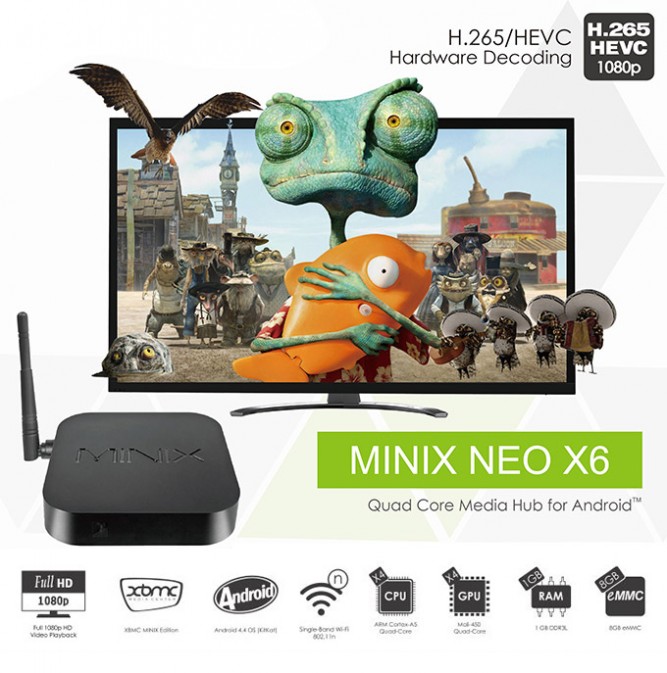 Before releasing the NEO Z64 model powered by Intel 3735F CPU, the professional TV box manufacturer MINIX released another entry level model called NEO X6, featuring an Amlogic S805 quad core cortex A5 processor.
From the name itself, the NEO X6 could be misunderstood as an old model of MINIX NEO series, because even the NEO X8 has already been released for several months. Actually, the NEO X6 can be considered as an entry level media player that can satisfy some special needs, which even some high end models can't.
Compared to Amlogic S802 CPU, the S805 is a cost-saving solution. The cortex A5 chipset is apparently not as powerful as the cortex A9. It does not support 4K output. However, the S802 support H.265/HEVC hardware decoding. If you understand what this means, you could expect wonderful experience when you watch movies at home via the MINIX NEO X6. You can spend less while getting better experience if you are a movie fan.
Here is a comparison table of the MINIX NEO X6, NEO X7 MINI and NEO X8:

Below is another table explaining the difference between Amlogic S805, Amlogic S802 and MX chipsets: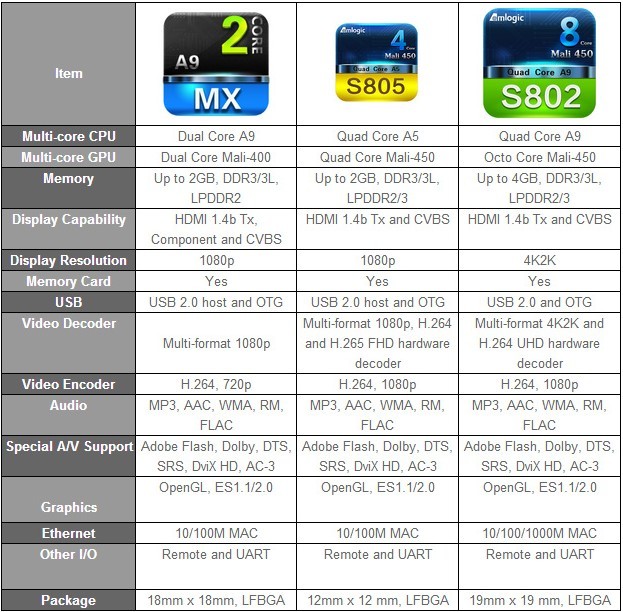 Basically it seems the Amlogic intends to use this chipset to beat the Allwinner A20. What do you think?
The first batch of MINIX NEO X6 is right on pre-sale at GeekBuying: Only $99 with worldwide free shipping and a free 16GB 2-in-1 U disk. Click here for more details.
Frank