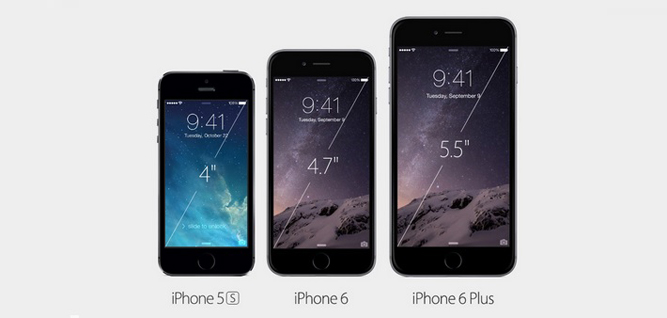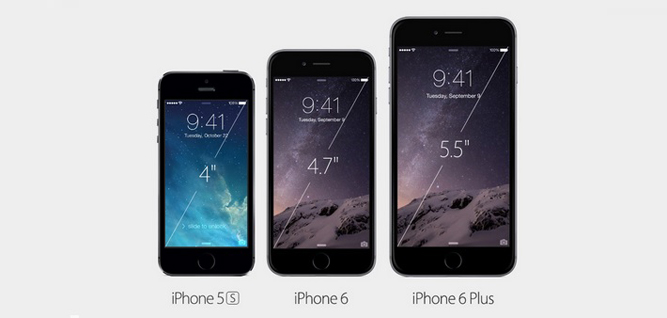 September isn't even halfway through and it's already been an awesome month for mobile technology. Last week saw the announcement of the Xperia Z3, Note 4 and new Moto X and now Apple has unveiled the latest members of the iPhone family. While Android and iOS are two very different animals targeted at different kinds of users, it's still interesting to see how the latest fromCupertino compares to the greatest Android handsets on offer, especially considering the fact that Apple has finally closed the display size gap.
Obviously on-paper hardware comparisons only give us one side of the story, but it's still a nice way to get a glance at how the iPhone 6 and 6 Plus stand when compared to the Android camp. For this comparison, we are comparing the biggest and most well-known Android offerings against Apple's latest. Due to its sheer popularity (notoriety?) we've also included OnePlus' self-described flagship killer and there's also the Nexus 5, as it is currently the 'face' of stock Android.
Display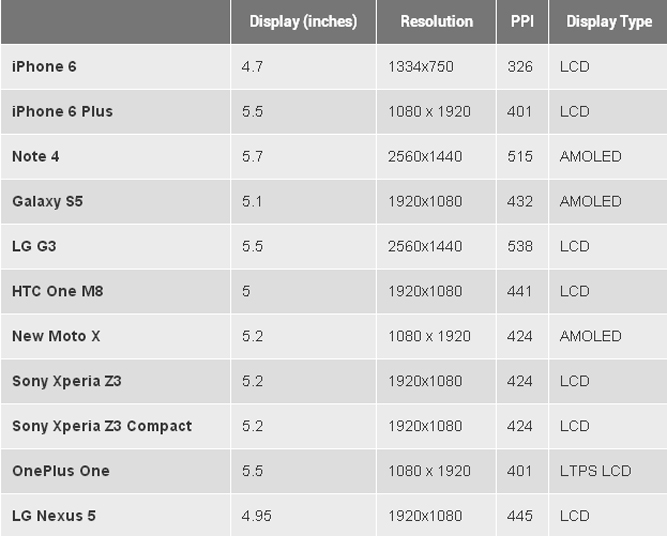 Despite Apple's best efforts to convince folks its retina standards and tiny displays are good enough for their phones, we live in an age of massive displays with 1080p resolutions, or even QHD in the case of newer devices like the Note 4 and LG G3. While the iPhone 6 still doesn't compete in the same display league as its competition, the new iPhone does close the gap a bit more this time around. The iPhone 6 packs a 4.7-inch display, a .7-inch jump from its predecessor and just a little smaller than the 5 to 5.2-inch standard we see with Android flagships these days.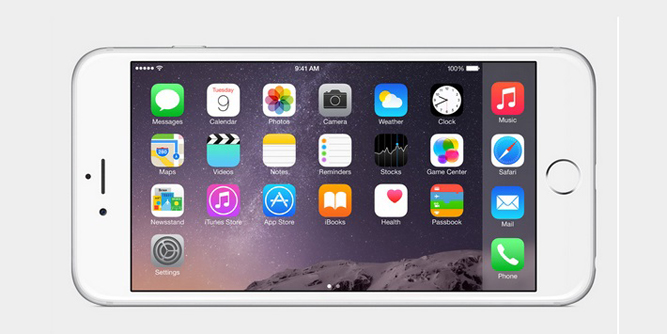 Turning to the resolution, the iPhone 6 comes in dead last when compared to recent Android flagships thanks to itsless-than-impressive 1334×750 resolution which brings 326 PPI (same as iPhone 5S). In comparison, most Android flagships range between 401 – 538 ppi.
As for the iPhone 6 Plus? This 5.5-inch monster is more akin to what we find in the Android camp, particularly so-called phablets like the Note 4. Resolution wise, there's also a jump to 1080p, offering 401ppi, which more comfortably fits in th range you'd expect from an Android device — even if it's on the lower-end of the scale.
CPU and GPU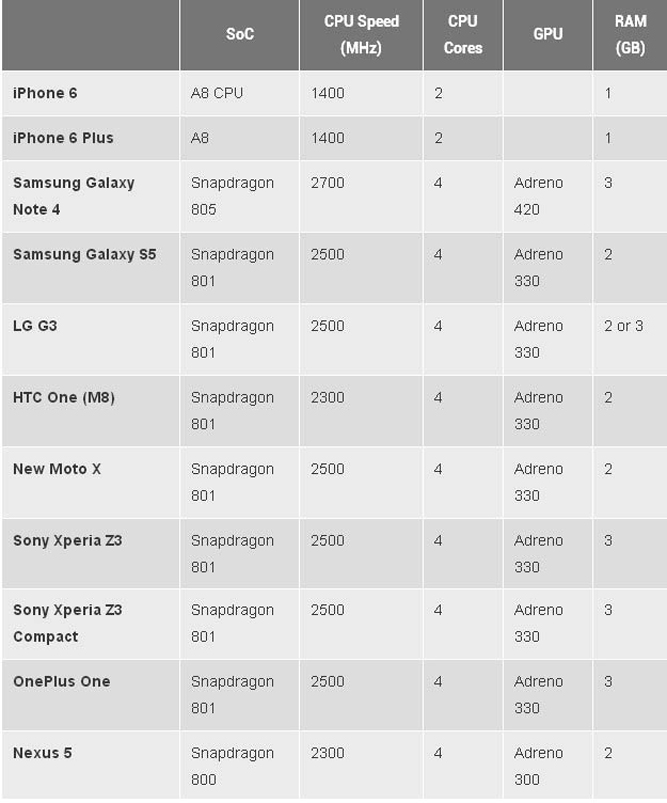 Comparing Apple's processor and RAM isn't exactly easy. On paper, it's obvious that the quad and even octa-core giants of the Android world kick the crap out of Apple, coupled with RAM sizes in the 2 to 3GB range.
Of course, we have to remember that Apple's processor is 64-bit, which could give it a tiny edge (arguably). Second, Apple has always been less about spec wars and more about optimizing its OS to play nicely with minimal hardware prowess. Apple fans will argue that this dual-core A8 with 1GB of RAM (rumored amount, unconfirmed at moment) will work as nicely with iOS as a quad-core with 2 or 3GB RAM would running Android. Are they right? Yes and no. Apple does optimize its OS to work (to a point) with lesser specs, but we still can't help but think that a beefier CPU, GPU and more RAM would make a noticeable difference nonetheless.
Still, even if Apple can get by with modest specs, why not throw something a bit beefier in and really wow Apple fans? It's 2014 after all, and dual-core/1GB RAM setups seem more than a little dated. Turning to graphics however, the early demos showing off the A8′s prowess look pretty promising and could even upstage the performance of high-end Android devices when it comes to gaming.
Camera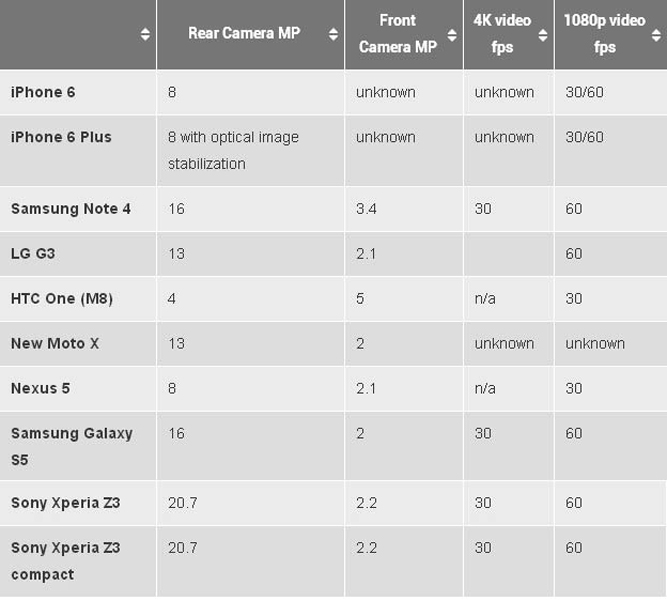 Somewhat similarly to its CPU/CPU, Apple's on-paper camera specs don't always give us a full picture. Typically iPhone devices produce fairly decent images, even if their sensor sizes often aren't quite as good as many Android flagships.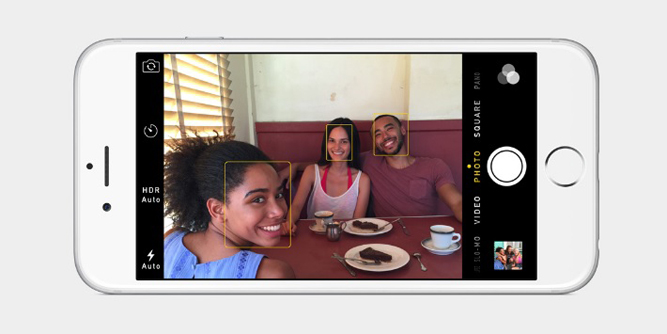 Until we get a closer look at the iPhone 6, it's hard to really say how the 8MP shooter compares to some of the beefiest Android cameras. The good news is that Apple is introducing a new sensor, and the Plus model even gets OIS technology. Unfortunately, the iPhone 6 will stick with digital stabilization tech. Bottom-line, we imagine the experience is similar to most Android flagships, though it's hard to say if it's a little better or a little worse at this stage.
The Rest: storage, special features, etc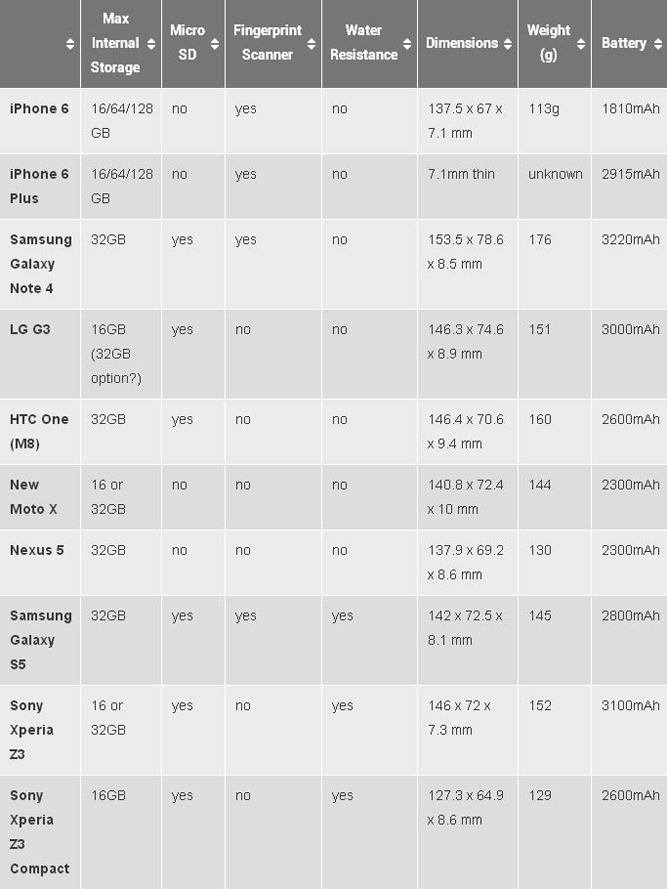 We'll let the chart speak for most of the extras here, but it's worth noting that there's one new extra not mentioned on the chart that's pretty much a given for Android device's but a first-time thing for Apple: NFC. That's right, Apple has a new "Apple Pay" system that appears to integrate NFC technology into the mix.
Otherwise, it seems that things like fingerprint scanner and other special features are about the same as we saw with the iPhone 5S.
Wrap up: has Apple finally caught up?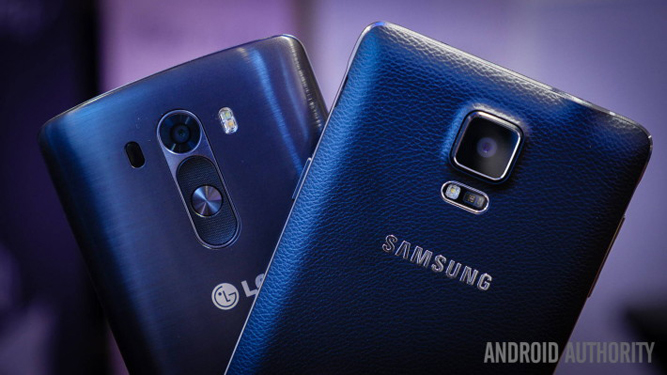 Until we get our hands on the iPhone 6 and 6 Plus or start hearing more hands-on reviews and details about them, we can really only judge the new phones based on on-paper specs. As it stands, the new iPhones seems to have caught up in a few crucial ways such as screen size and the addition of NFC. Of course, there's really nothing that new here either, at least from what we can tell.
Apple's latest handsets seem like a step in the right direction, even though their on-paper-spec-prowess still pales next to most Android flagships. Actual real world performance, however, could be a very different story.
Personally, I think that the latest Apple devices are interesting additions to the mobile world and that Android OEMs should take notice, though I'd never choose either of the handsets over a good Android flagship. The reason has less to do with blind hatred or fanboyism, and more to do with the fact that I like customization, options, new hardware innovations faster (NFC just got added by Apple..), the Google ecosystem and I simply don't enjoy the walled garden that is iOS. What do you think of Apple's latest, how do they compare to 2014 Android flagships?
Buy iPhone 6 accessories from GeekBuying:
http://www.geekbuying.com/category/iPhone-6-Cases-Covers-1648/