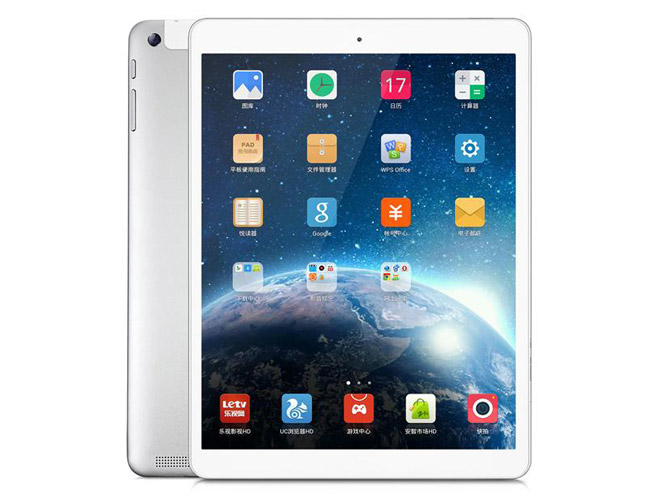 Hello,
Onda V975i stock firmware released!
Password is geekbuying.com
Upgrade Method:
1. Download the firmware, and have the files as shown below:
v975i_Vxx.zip
update.apk
2. Power on your tablet, and copy the files to your tablet root directory.
3. After copying, go to the "Files Manager", find the "update.apk", then install the apk file to your tablet.
If your "Tablet — System Tool" have existed this file, you can skip this step.
4. Open the "系统升级system upgrade", then choose "Local update".
5. Find the file "v975i_Vxx.zip", and choose this file according to the prompt windows operating system upgrade.
Caution:
1. Tablet will reboot when in process of upgrading, please don't do any operation, prevent the upgrade failed.
2. The tablet need to power more than 60%, to prevent the electricity shortage caused by failure to upgrade.
3. Please backup important information, the upgrade will restore the system.
The Highlight of Onda V975i:
Android 4.2 OS
9.7 inch 2048*1536 retina capacitive touch screen
64 Bit Intel Bay Trail-T Z3735D Quad Core 1.3GHz
2GB DDR3 RAM and 32GB NAND FLASH ROM
Support OTG HDMI
Front 2.0MP + Rear 5.0MP camera
Shop onda V975i from here:
http://www.geekbuying.com/item/Onda-V975i-64-Bit-Intel-Bay-Trail-T-Z3735-9-7-inch-Tablet-PC-Android-4-2-Quad-Core-Retina-Capacitive-Touch-Screen-2G-32G-326396.html