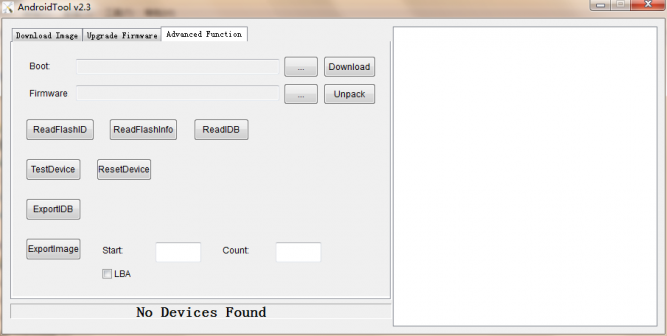 RK3288 is the newest powerful cpu from Rockchip company. There will be a lot of RK3288 device hitting the market soon. This is the common instruction for how to flash the stock firmware for your rk3288 device, including rk3288 tv box, rk3288 tablet pc.
Please note, the method is just working with Windows PC.
Step 1: Download the newest Rockchip Firmware Flash Tool here ( password: geekbuying.com), Decompress the download file, you will get this:

Then click " AndroidTool_Release_v2.3″, you'll see this:

Click "AndroidTool.exe" this is the tools you need. click this .exe file, you will see this: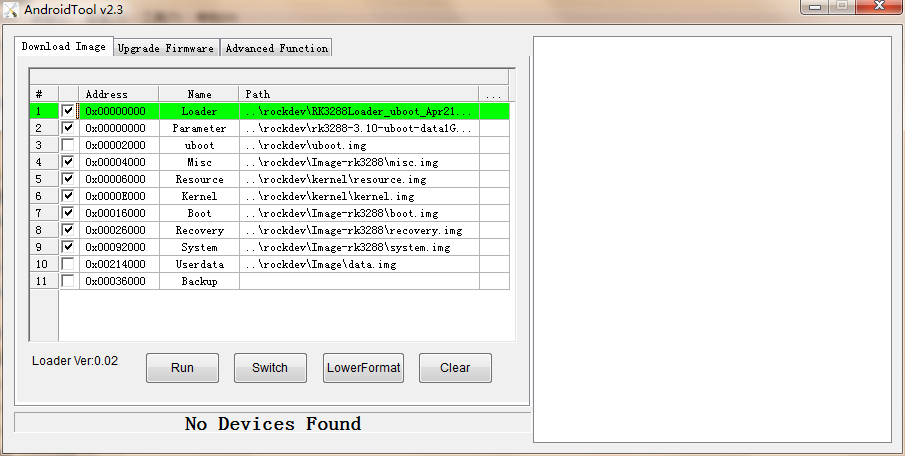 Step 2: Connect Your Rockchip rk3288 device with your windows PC, open the usb debug in setting.
Step 3: Follow the instruction here, and install the drivers in your PC.
https://blog.geekbuying.com/index.php/2014/08/11/rockchip-rk3288-usb-drivers-for-windows-xpwin7_32win7_64win8_32win8_64/
Step 4: Download the stock firmware for your rk3288 device to your windows PC;
Step 5: If the stock firmware you get is just one update.img file, you should follow this instruction:
click Update firmware button in this photo: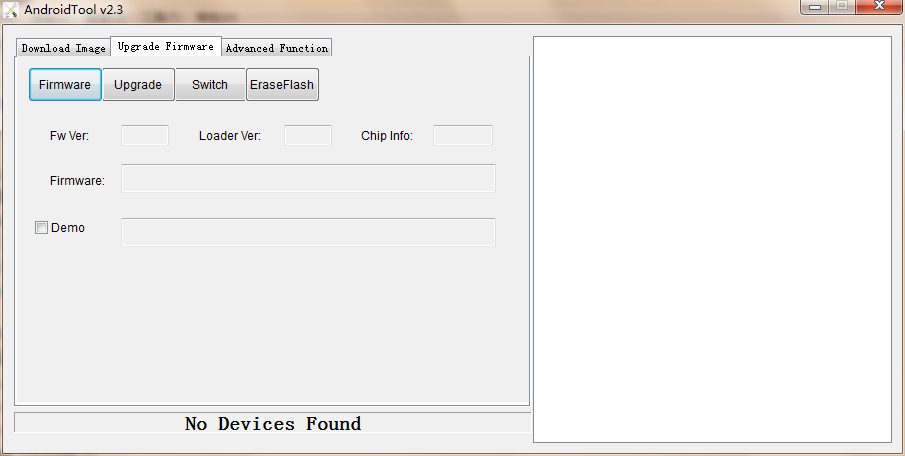 Clcik " Firmware" load the download rk3288 device stock firmware. and then click Upgrade.
If you get several img file, which including kernel.img, receovery.img, etc. you should use the following menu to flash: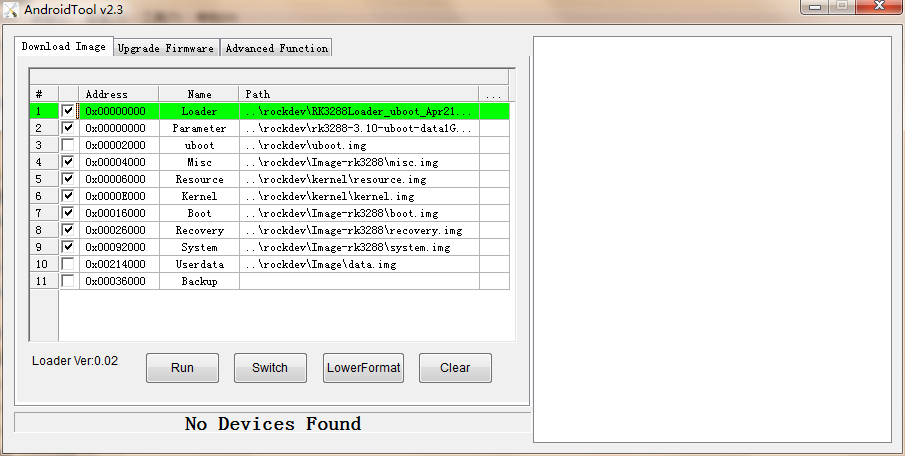 Click the Path and choose the download img file.
There are also some Advanced function in this tool, you can unpack the update.img file to different kernel.img, boot.img, receovery.img etc. which you might use it in firmware developing.
So above is the basic instruction for how to flash the stock firmware for rk3288 device, if you met any problem when flash the firmware, feel free to leave comment beflow.
Enjoy!
Eric
Geekbuying