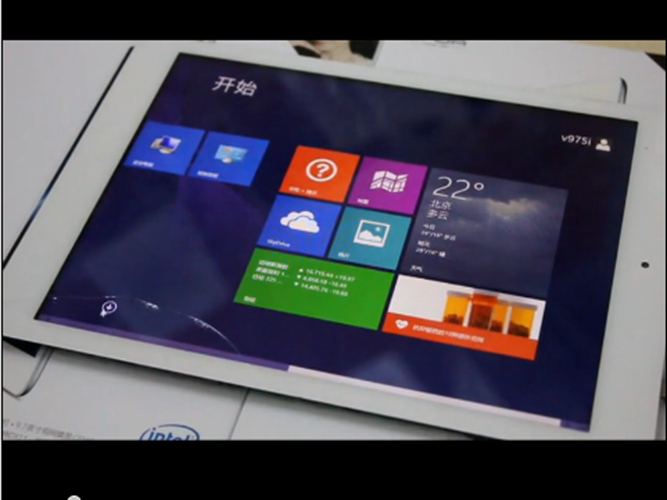 INTRODUCTION
Recently, Onda has introduced tablet V975i— the world's first tablet shipped with Intel Bay trail quad core. According to the official data, v975i comes with solid hardware: retina display, 64-bit processor with 22nm-transistor-technology, Intel HD Graphics. Well, let's have a good look at it.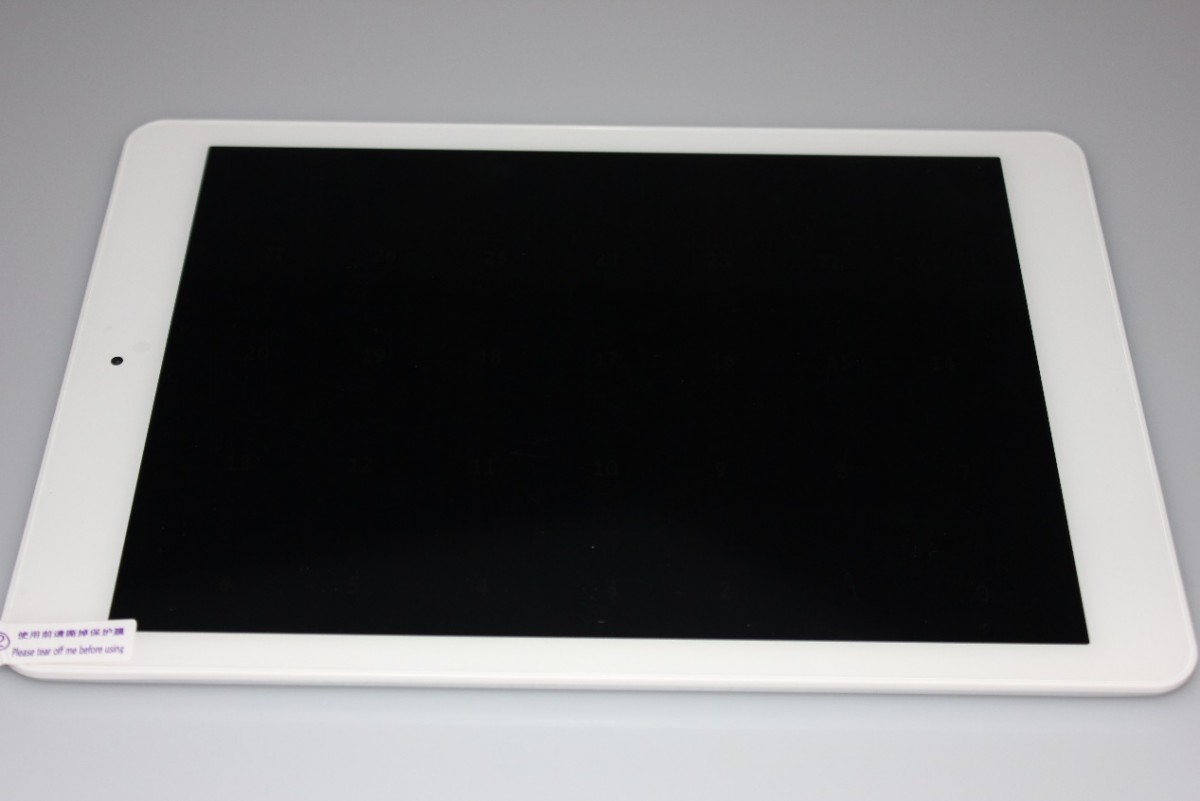 What's in the box: the tablet, a power adapter, an USB cable.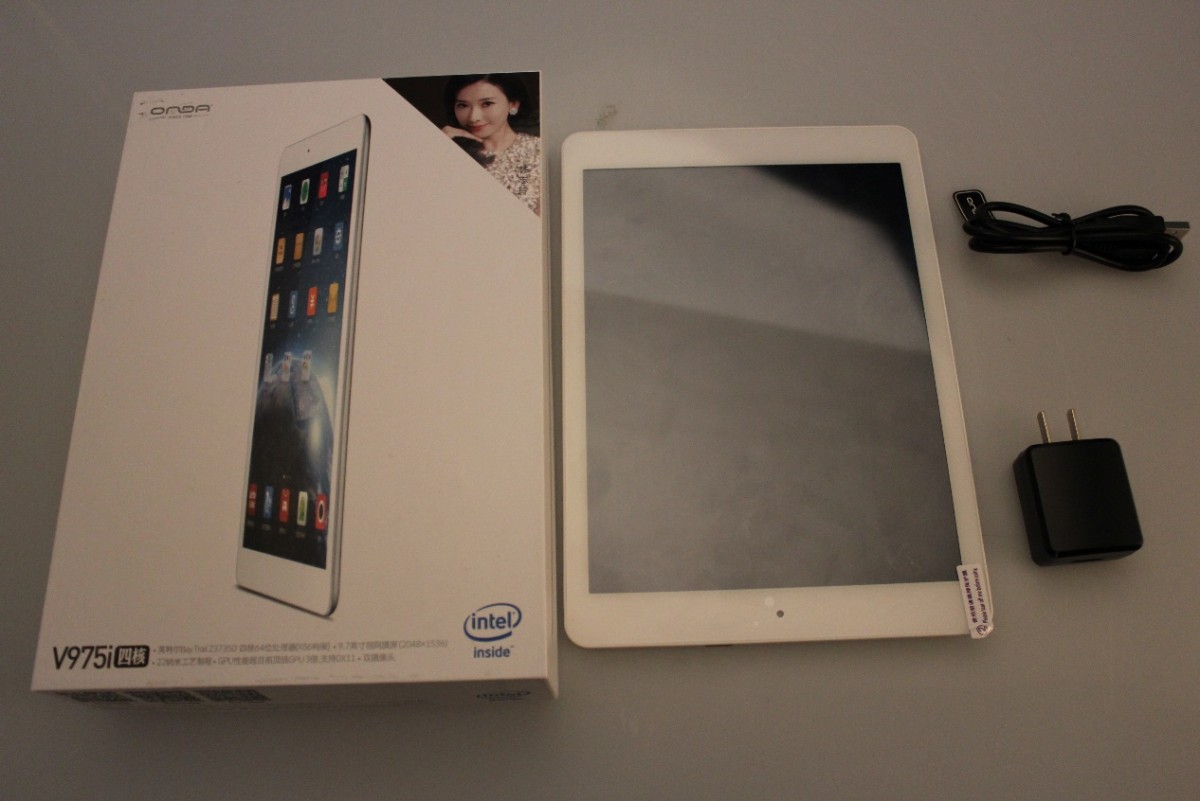 It is a pity OTG and HDMI cable are not available.
HARDWARE
Firstly, the specs of it as below:
Dimensions: 242*171*8.3mm
Weight: 512g
Screen size: 9.7 inch
Screen resolution: 2048*1536 (Retina )
Battery:7800mAh
Internal storage:32GB
External storage:32GB(max)
Front-facing cam: 2MP
Rear camera: 5MP
Chipset: Intel Bay Trail Z3735D Quad core X86 processor
RAM: 2GB
Operating system: Android 4.2.2
GPS: Built-in A-GPS
Others: 1080p HDMI output, OTG
The front is all-glass, while the rear is covered by silver metal.
The top is very busy—earphone jack, micro-USB port, micro-HDMI port.
The power button and volume rocker are both on the right side. Honestly, I can't immediately press the two buttons when it lies on the table, for they are on the bevel of the edge.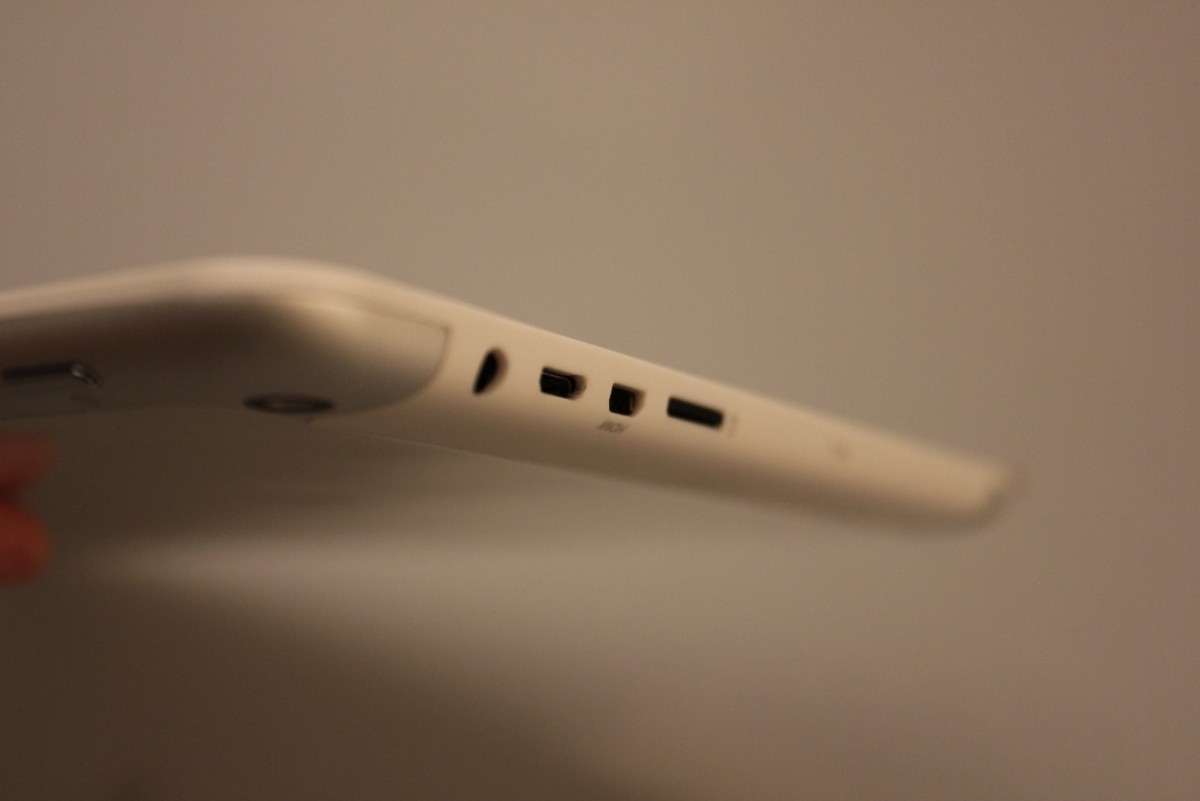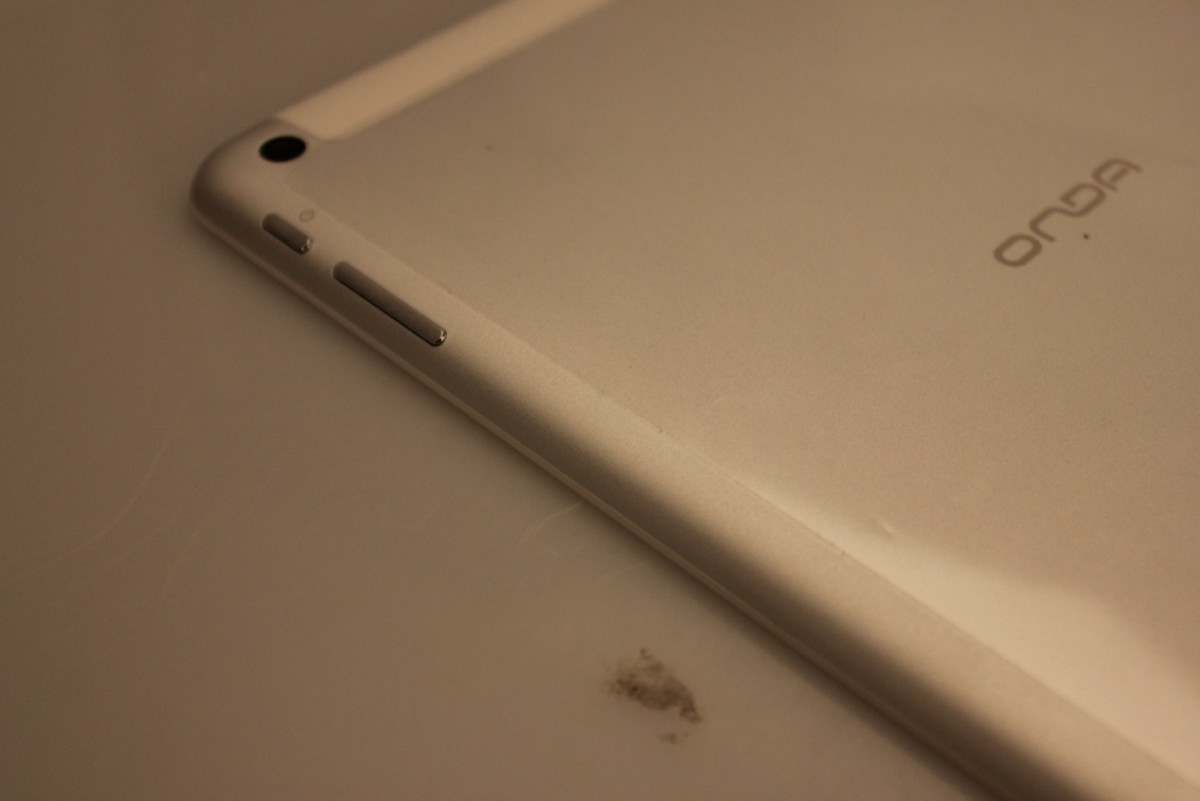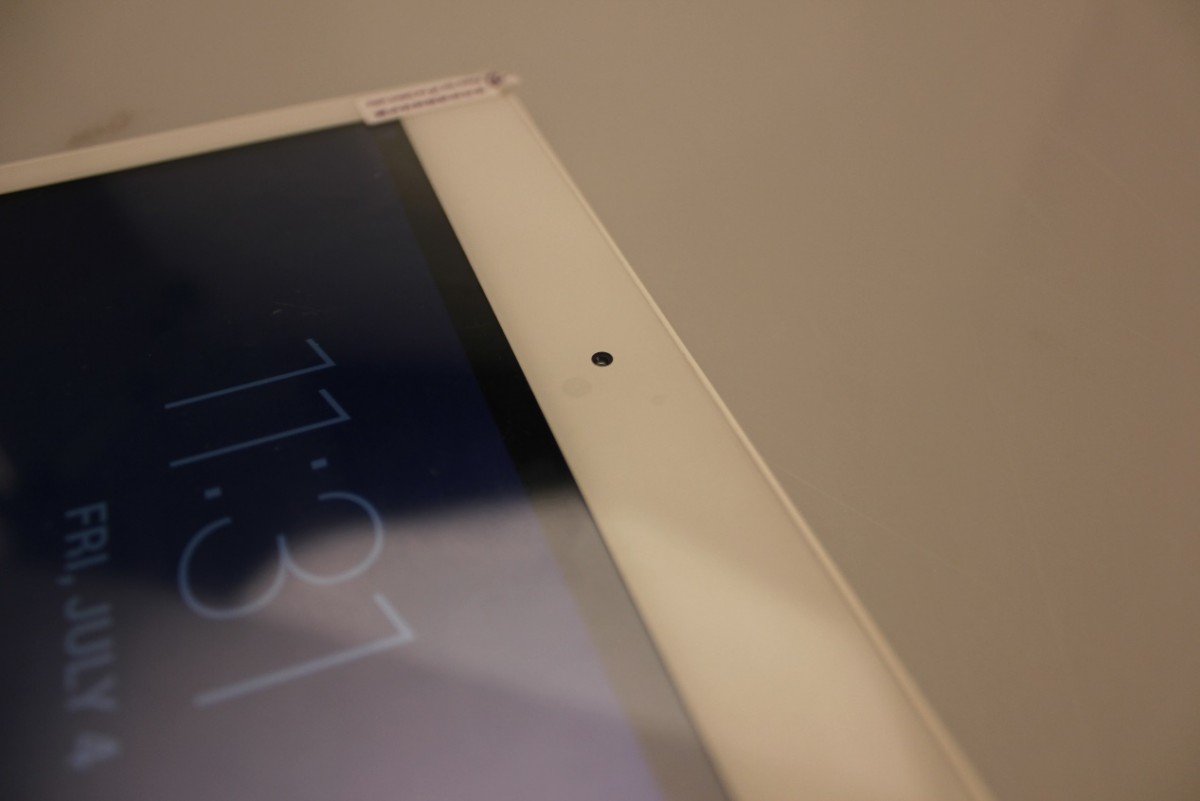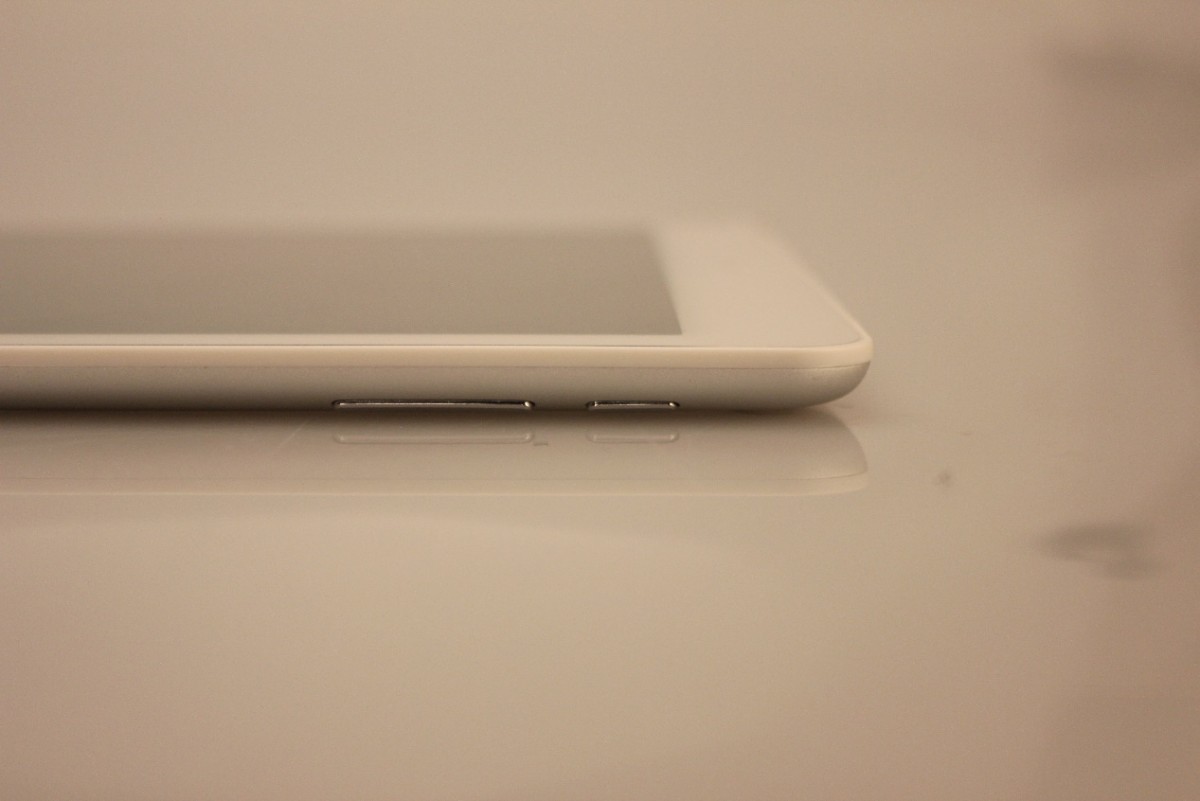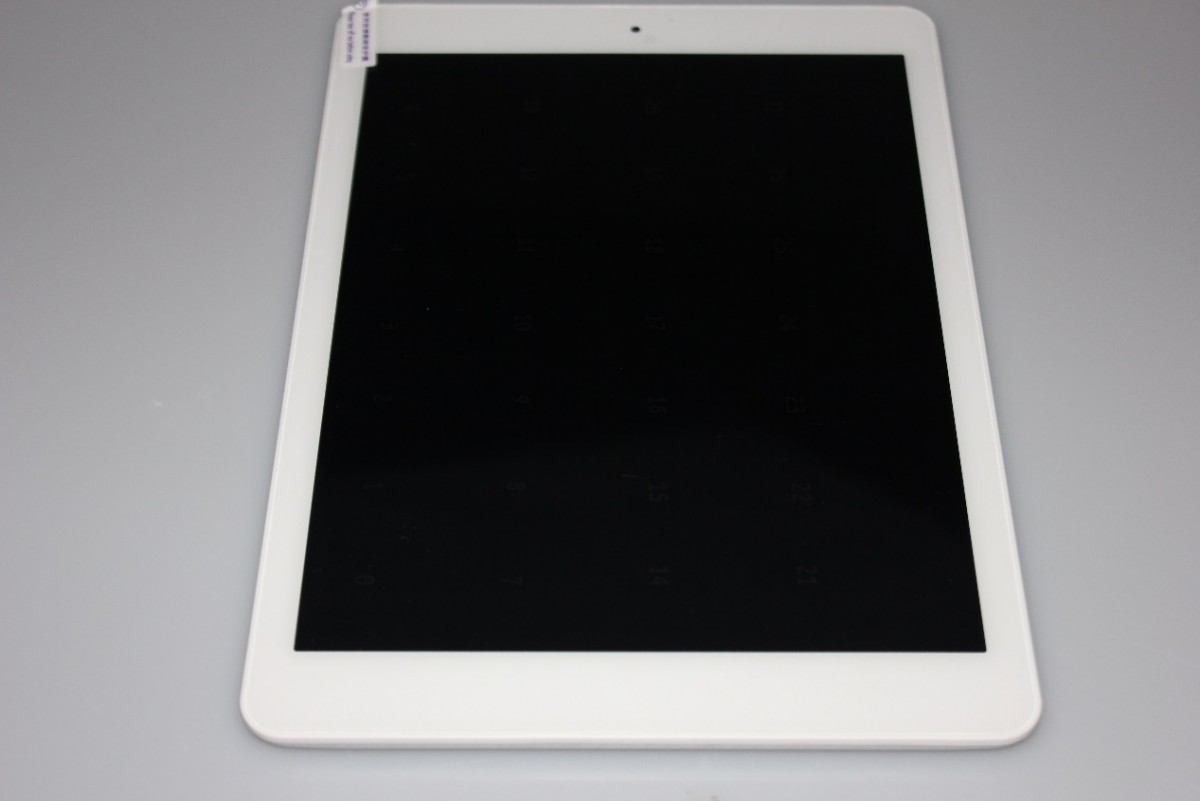 I think I must emphasis on the heart of the device– Intel Bay Trail Z3735D Quad core X86 processor (up to 1.83GHz). Along with 22nm transistor-technology, 64-bit operations and 2GB DDR3L (work on lower voltage, 1.35V), it really performance well.
Here are the benchmarks:
Antutu
Vellamo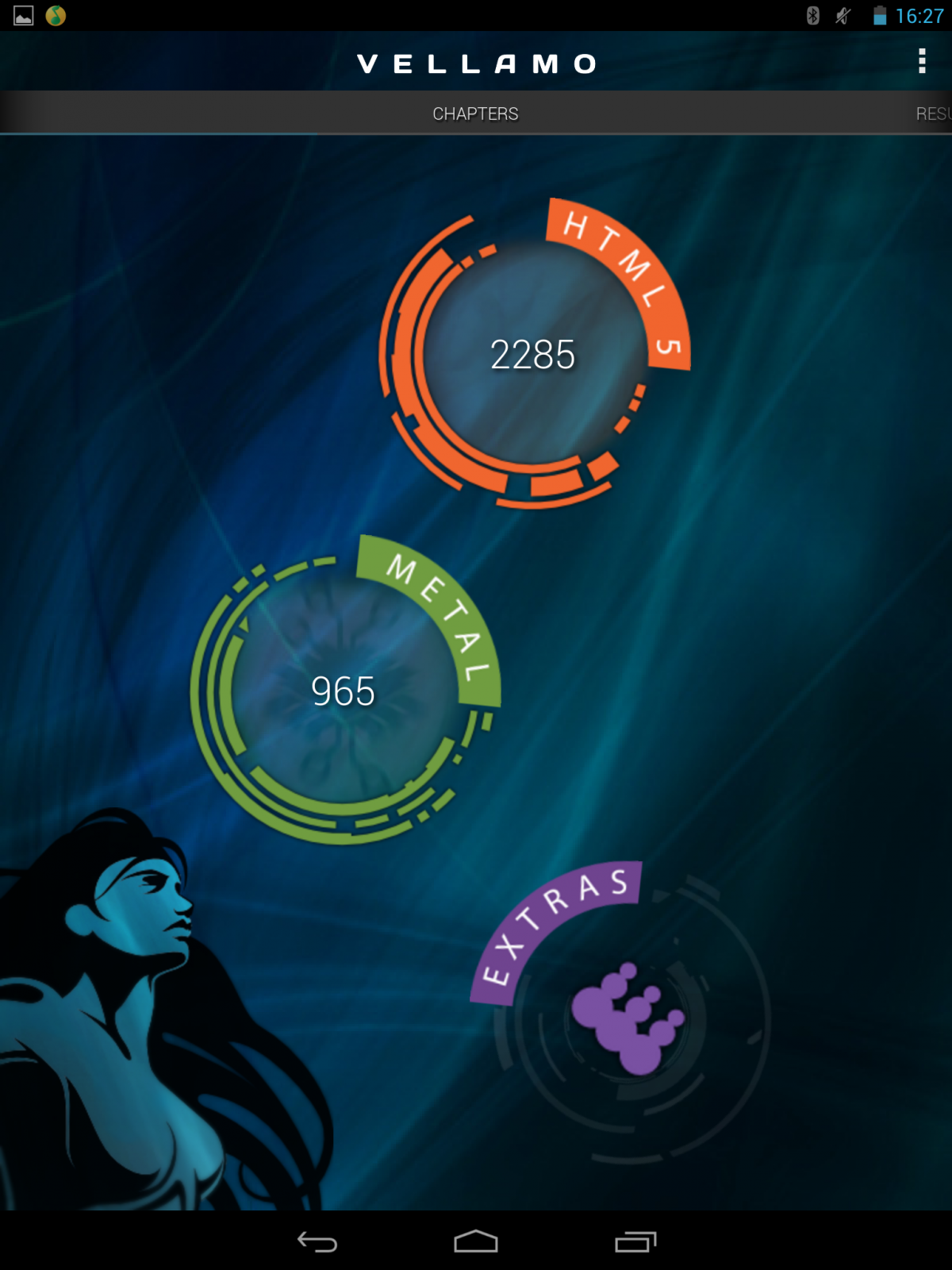 Nenamark2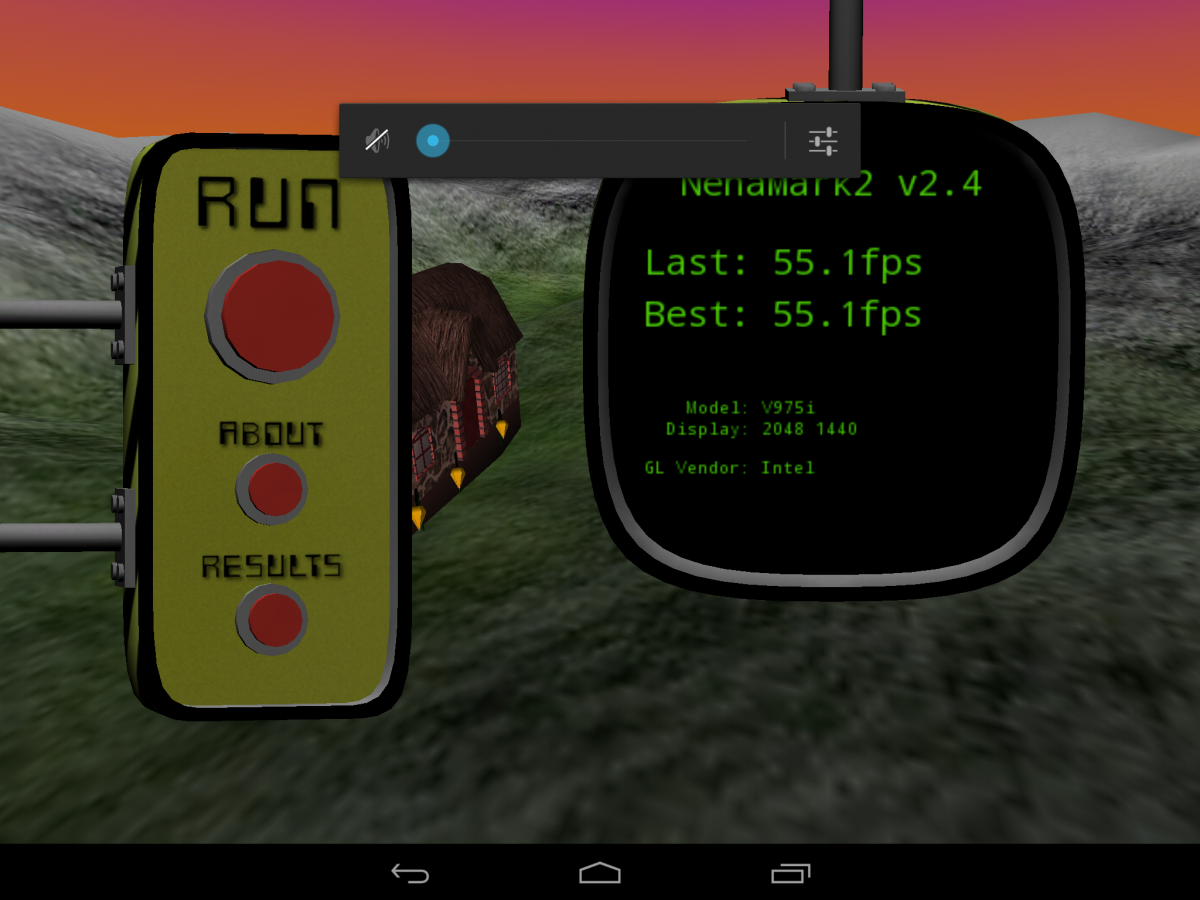 DISPLAY
V975i comes with a 9.7 inch Retina IPS panel with 320ppi. To test the screen more exactly, I used the built-in APP" Display Tester" to test.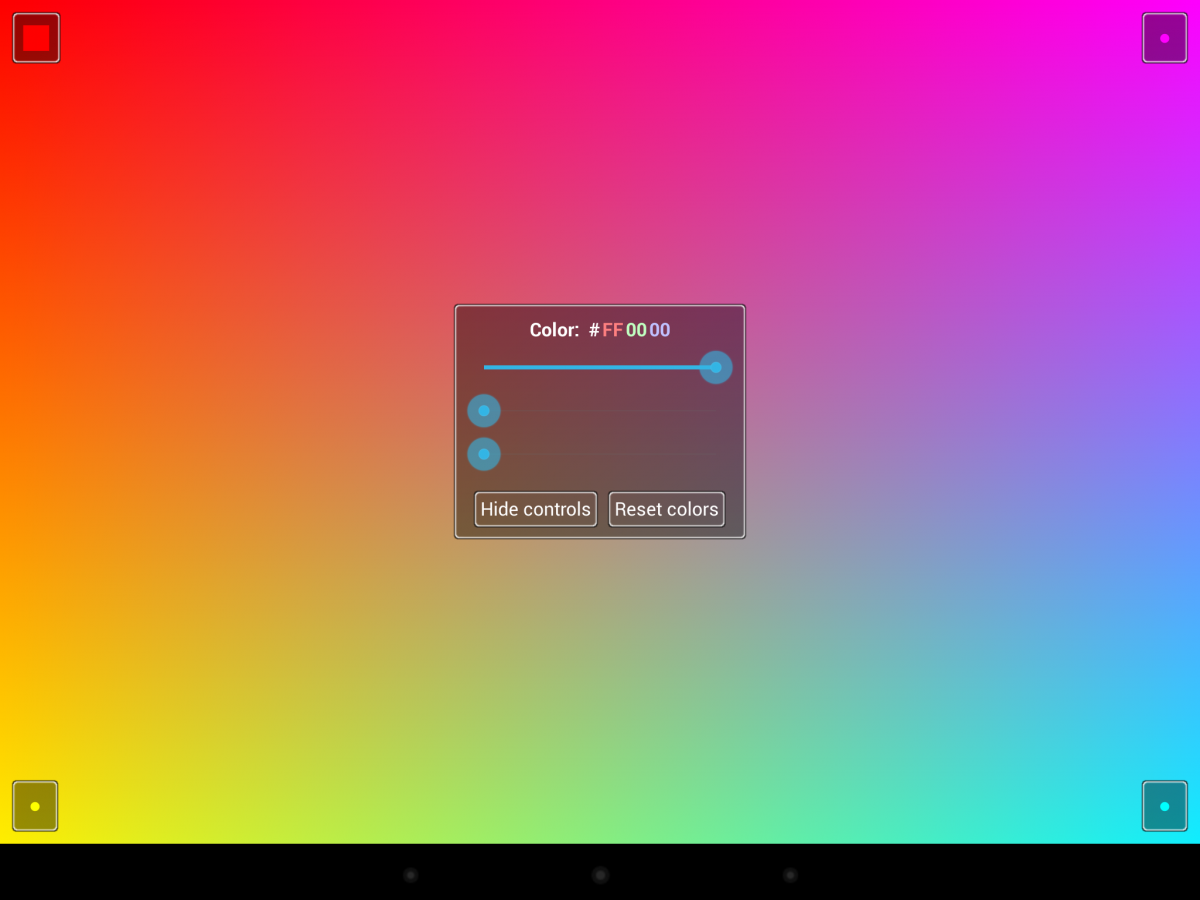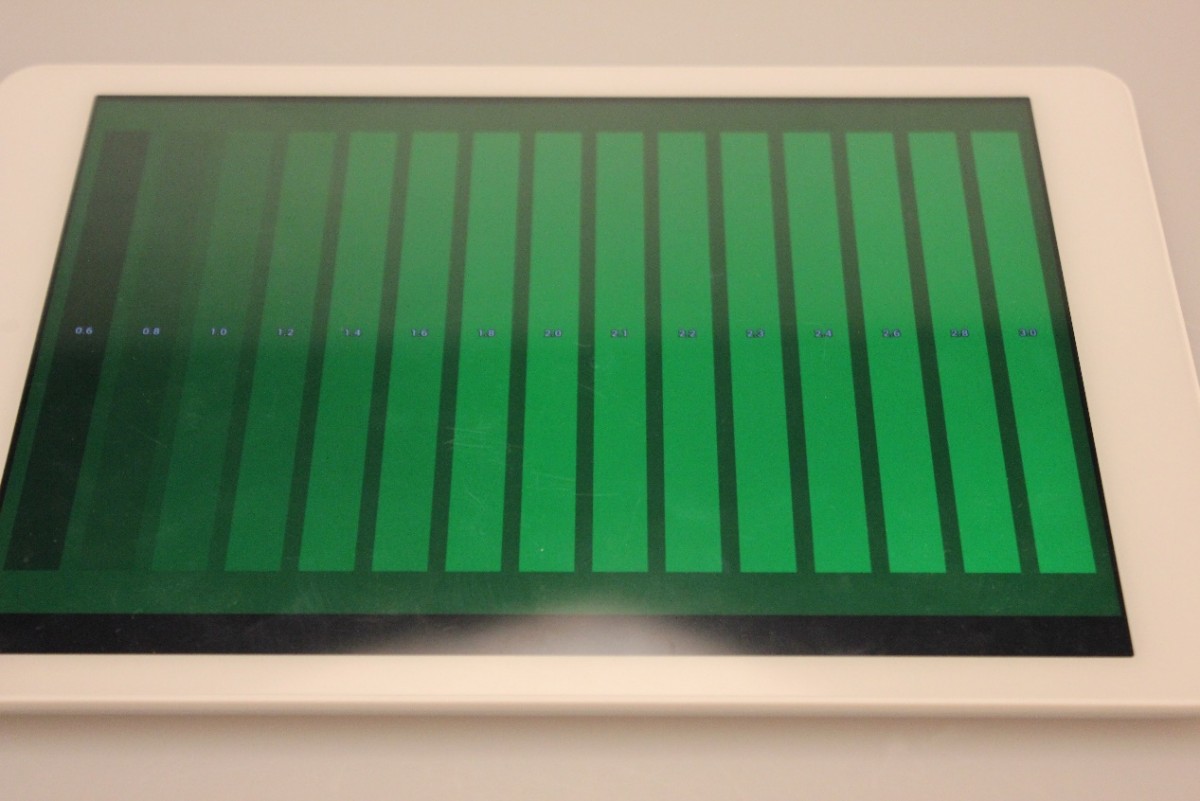 This display is very crisp, with sharp edges around icons and a comfortable clarity to small text in web pages. On the other hand, colors are vivid as well and it has a decent viewing angles, making it a great all-round display for watching movies and TV shows when you're lying in bed or sitting on chair.
Games
Equipped with Intel Bay Trail Z3735D Quad core X86 processor, V975i performances excellently. In order to maximize the device, I downloaded a big shooting game—call of duty.
Call of duty is a very excellent shooting game. It requires high-end hardware (especially CPU and GPU, DDR). Fortunately, the tablet gives me a lot pleasures. It takes about 30 seconds to load game. All is perfect—no lags, runs smoothly–but walk up and down by sliding is not as smoothly as iPad (maybe I am too strict).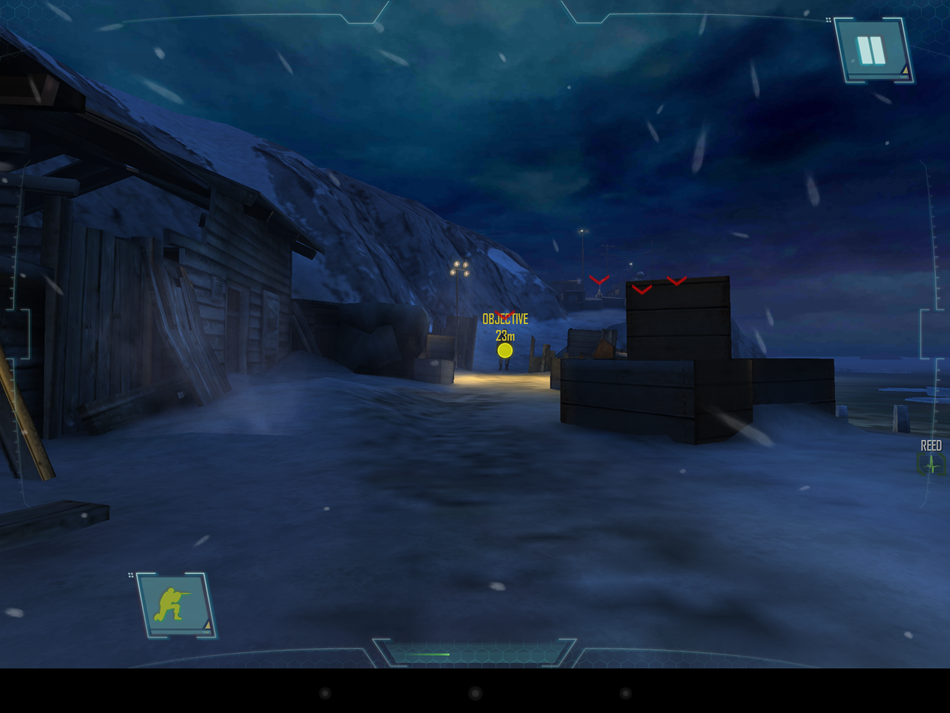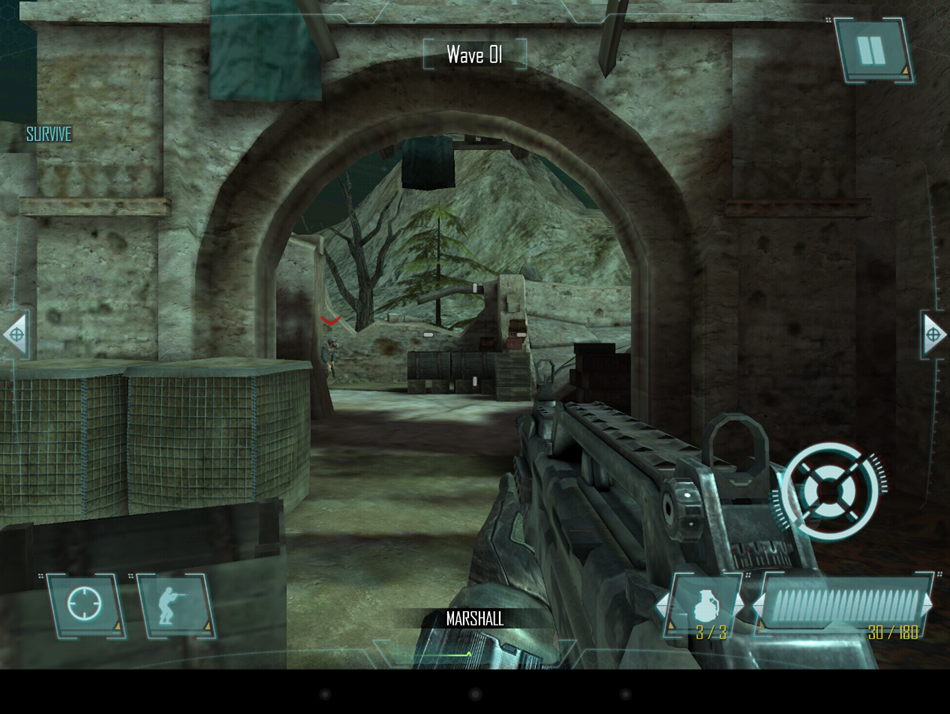 To my surprise, smog and water can be seen vividly on the screen.
WIN8
According to the manufacture, V975i will support Win8 later. But the Win8 firmware is not available now.
Video Review:

PROS CONS
Intel Core, Solid performance Buttons are hard to pressed
Gorgeous Retina display Camera is average-level
Supports both Android and Win8
V975i is available in Geekbuying: http://www.geekbuying.com/Search/?keyword=v975i