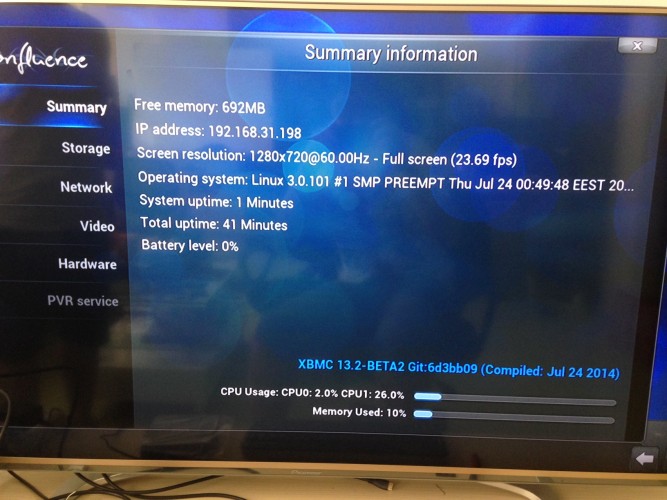 Some days ago, i wrote an review for the CMX android tv box. in that review, i think the CMX is the best entry-level xbmc android tv box.
Recently, after we sell a lot of this device, people begin to ask if it can support MX linux or OpenELEC, i spend some time to test it, and find both of them can work well.
So here is the instruction:
Part 1 How to install the MX Linux?
Download the MX Linux Firmware here to your PC.
Power off the CMX tv box;
Place the MX_LINUX_vX.XX-XXXX-Update.zip on the root of your usb drive or sdcard and plug it in to the device.
Using a toothpick or something similer (non-conductive) push and hold the reset button and plug in the devices power
(Release the reset button once your in recovery).
(The reset button is located inside Spdif port)
Select "Install update from EXT"
If your using a usb drive select "Install from udisk", else if your using a sdcard select "Install from sdcard"
Select the MX_LINUX_vX.XX-XXXX-Update.zip and wait while it installs
Once install is complete select "Reboot system now"
screenshot after i install the mx linux
Part 2 How to install OpenELEC?
Download the OpenELEC firmware here to your PC.
the rest is the same as above.
screenshot after i flash the OpenELEC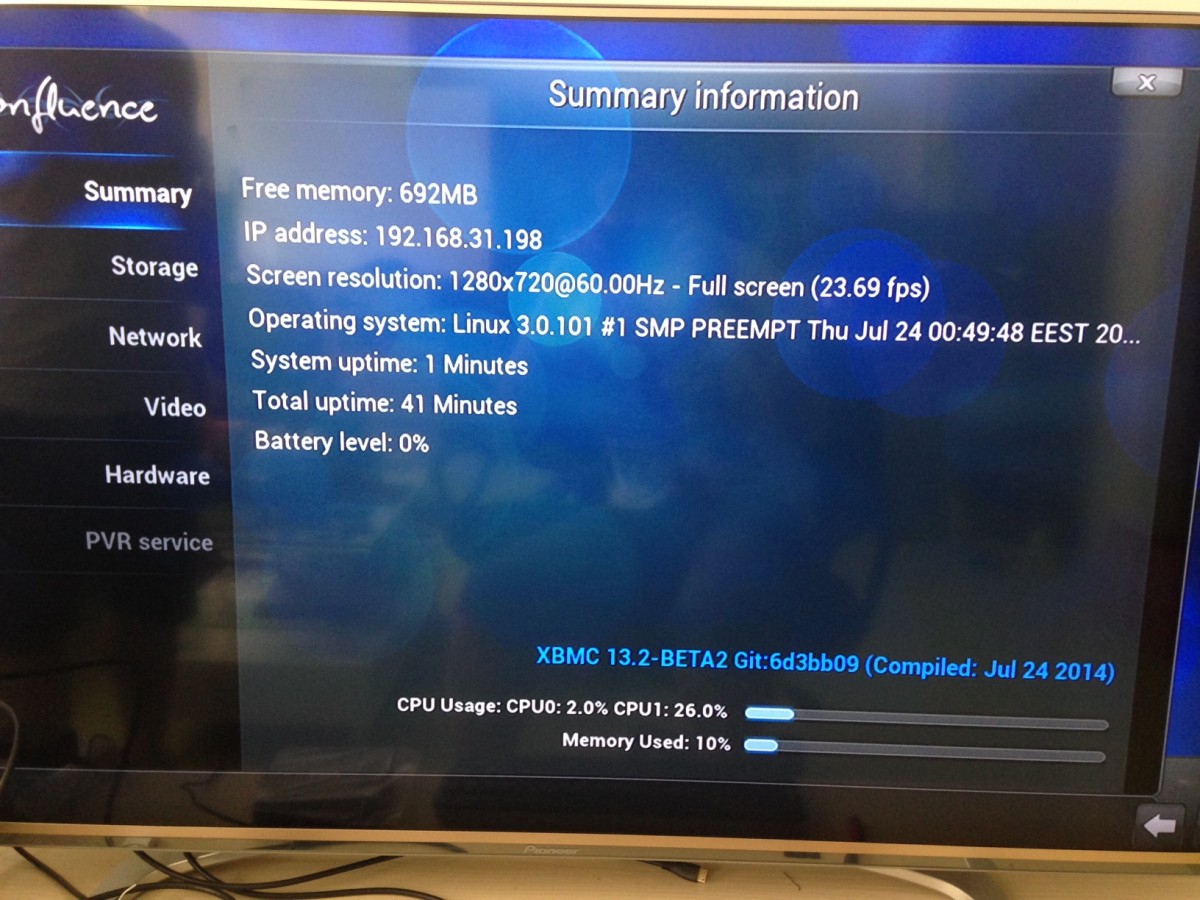 Please note, once you flash those firmware, you will lose android in your CMX, only Linux XBMC. It is just for the people who know what it is.
and the reason for some people love this linux xbmc , we can see the following:
XBMC Android now runs fairly well on ARM based hardware, but some people still prefer to run XBMC Linux because they want a pure XBMC experience, and Android si jsut an uncessary overhead, and some features are still better supported in XBMC Linux such as frame rate switching, which is not supported in Android (You need to manually select the refresh rate in the settings).
So, back to the title, if now you are using the Raspberry PI for watching xbmc, now you have a better and faster choice with only $50.
shopping link for the CMX tv box:
http://www.geekbuying.com/item/CMX-AML8726-MX-Android-4-2-Dual-Core-Mini-TV-Box-HDMI-HDD-Player-1G-8G-Built-in-XBMC-1080P-RJ45-AV-Port-with-IR-Remote-Control—Black-330173.html
If you have any problem about this, feel free to leave comment below.
thanks
Eric
Geekbuying