INTRODUCTION
Recently, I got a smart watch—U Watch U8, a Bluetooth Smart Watch which is compatible with all Bluetooth V2.0 or above enabled smartphones. In the few days' using, I think is a good smartphone companion.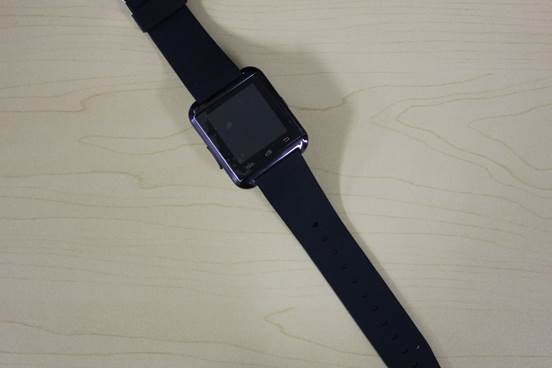 What's in the box: a watch, a USB cable to recharge, a power adapter, a steel tool for dismounting and assembling watch band.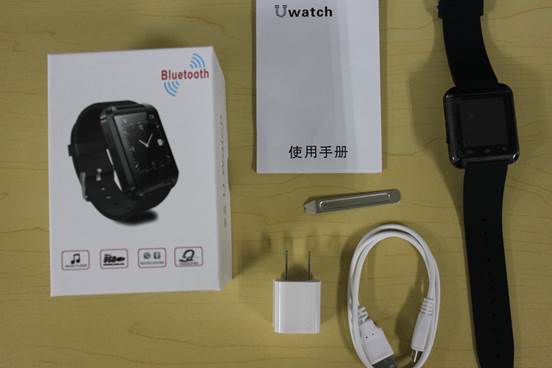 DESIGN
U8 is anything but inconspicuous, with a 1.48 inch capacitive touch screen TFT screen encased in aluminum housing, it only weights 44g. And three capacitive button-confirm, volume and back just on the bottom.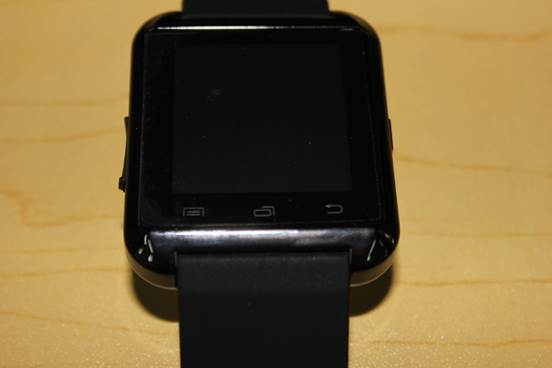 On the right sits only a power/lock button, while the microphone, micro-USB port and speaker resides on the left. I am also appreciate the all-metal hoods, which feels comfortable and solid.
And its wrist strap is wilder than the normal one.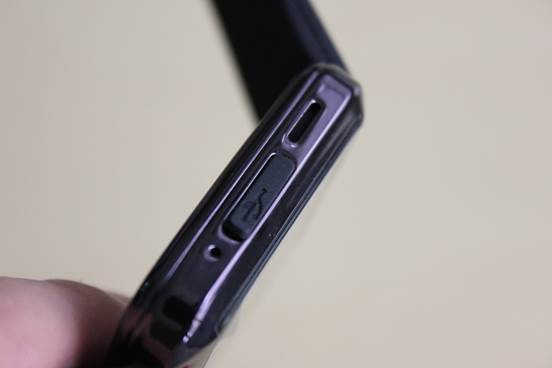 FEATURES
As its core, U8 is a smartphone accessory. Besides being able to tell the time and date in numerous ways, U8 has several apps to control your phones via Bluetooth.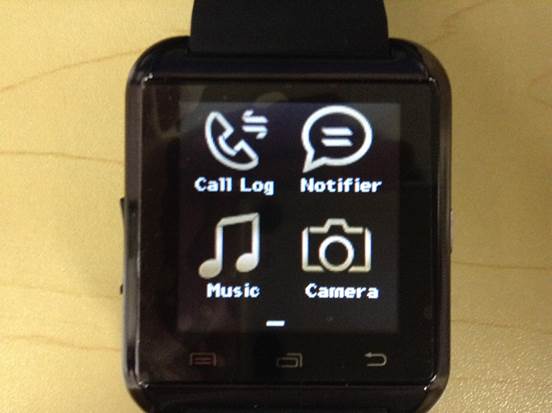 Dialer
You can dial and answer the phone on the watch. What's more, the call log and phone book is available.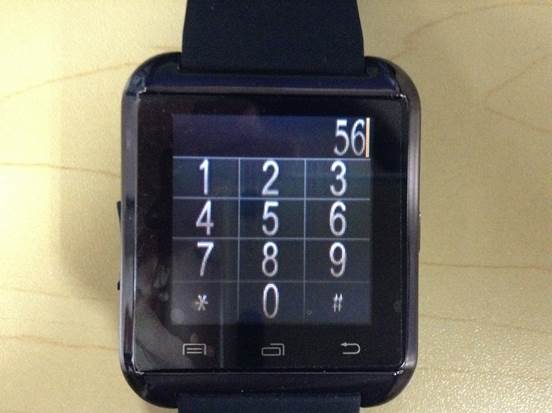 Play music
You can listen to music that is stored in the phone from U watch.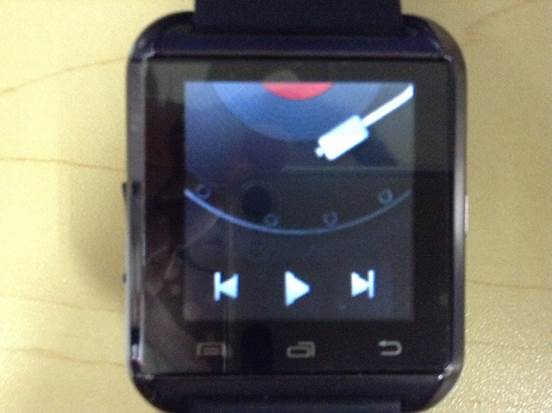 Remote Capture
Just press "confirm" on your watch to take shoots.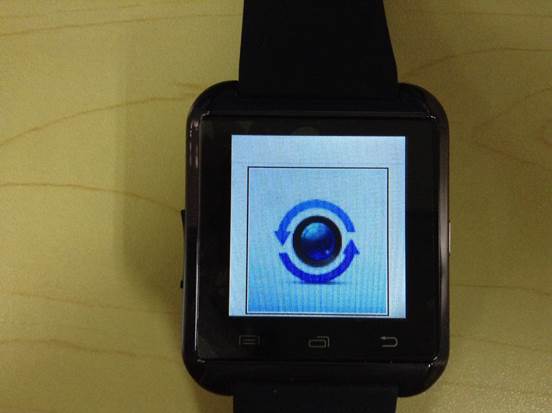 Anti-lost
The watch will shake alarm when it keeps away from phone for a certain distance.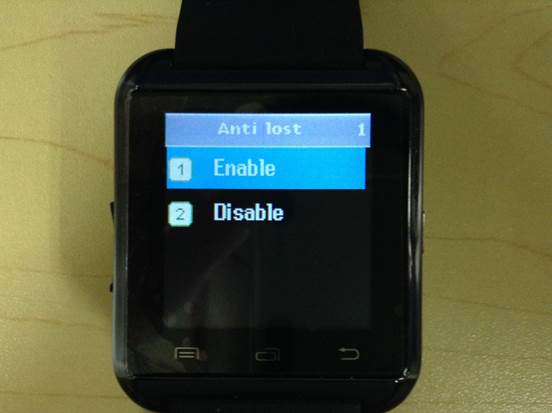 Barometer
You can read the current atmospheric pressure altitude and the temperature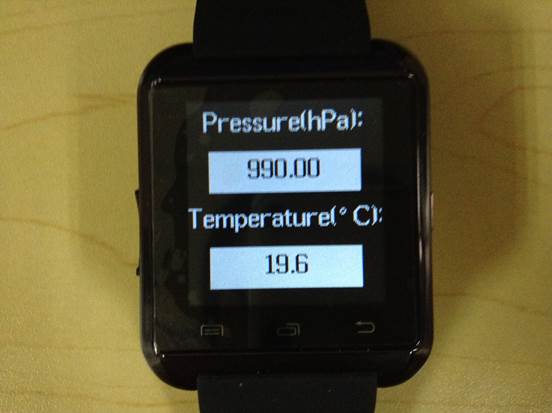 Altimeter
You can watch the vertical height after set a initial height.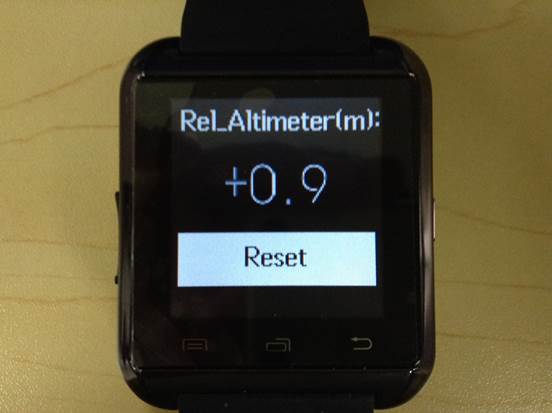 Pedometer
Calculating the walking distance of time and the number of kilometers after you setting the step and weight parameters.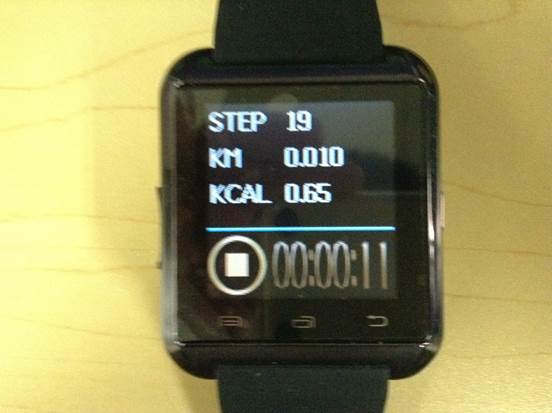 Stop watch
You can use it for trimming.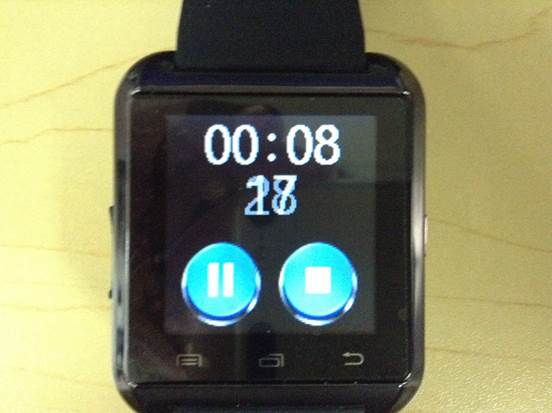 PERFORMANCE
Firstly, you need download an app"BT Notification", available in its official website, to get permissions.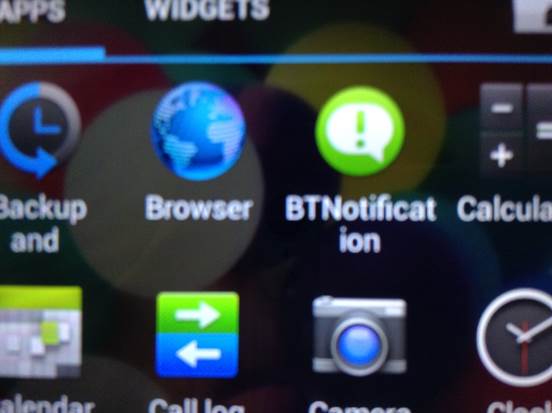 Then link the Watch to phones, you must pair then connect it via wireless Bluetooth. Honestly, it takes a long time to connect with your phones. But the following connect will be much easier(takes about 3 seconds).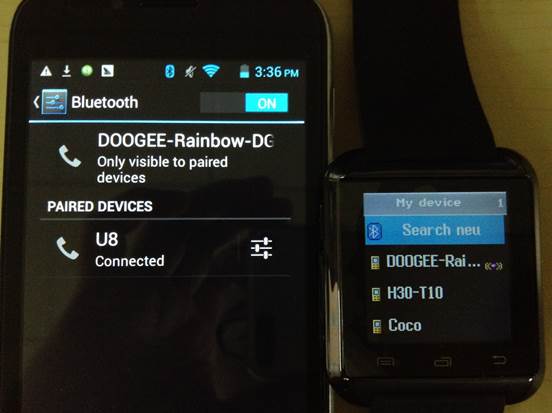 After properly linked to Doogee DG210, I was able to make calls, read notification and message, listen to music. The screen is bright enough to legible outdoors. The operation is also simple for beginners.
The three capacitive buttons really makes me disappoint, for they are too narrow to press and not sensitive to touch. Sometimes I press them with thumb, but I am always touch on the screen. Honestly, I have the same trouble when dialing, because the number panel is so small.
The remote capture works well on Doogee DG200(Android 4.4), however, I didn't get luck with the remote capture application on HuaWei Descend 3C(Android 4.2.2). When I open the camera on the watch, it always tell me the launch is failed. I am not sure the reason, i have report it to the manufacturer to solve it.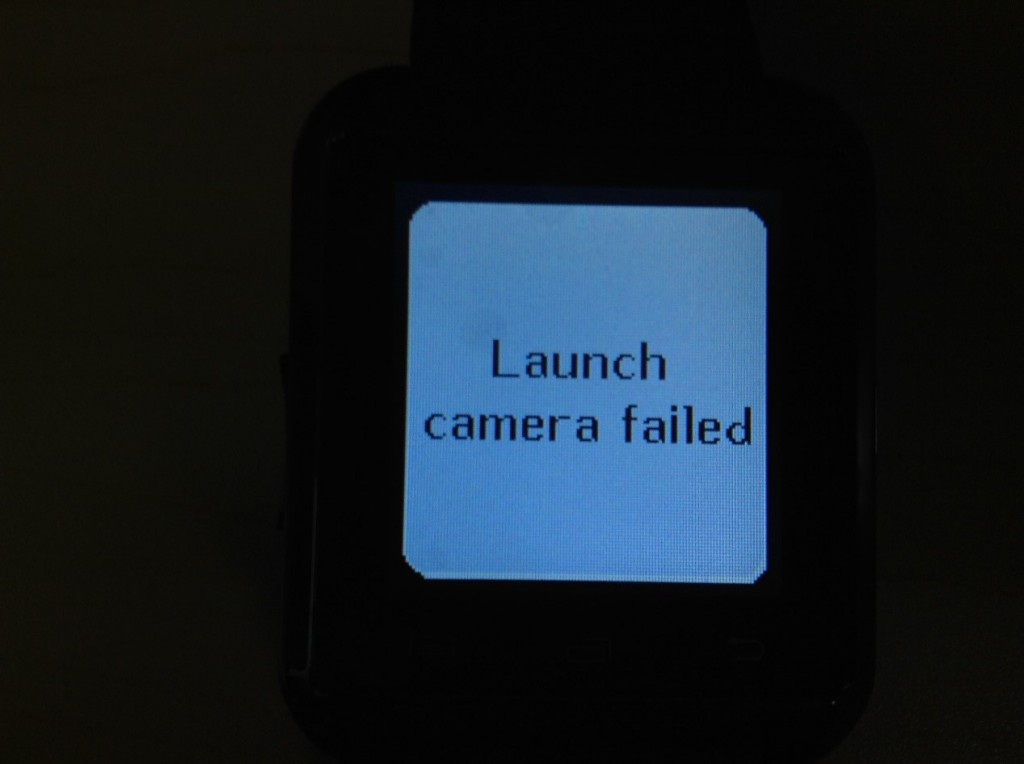 However, the Barometer, Altimeter and Pedometer all work well, except the data of Altimeter doesn't seem accurate. They are useful when you do some sports.
The review video of U8 as below:

For iPhone
The watch works well on iphone. Because the BT Notifaction does have the apple version, it can not read messages, remote captureing. However, the other functions have no problems.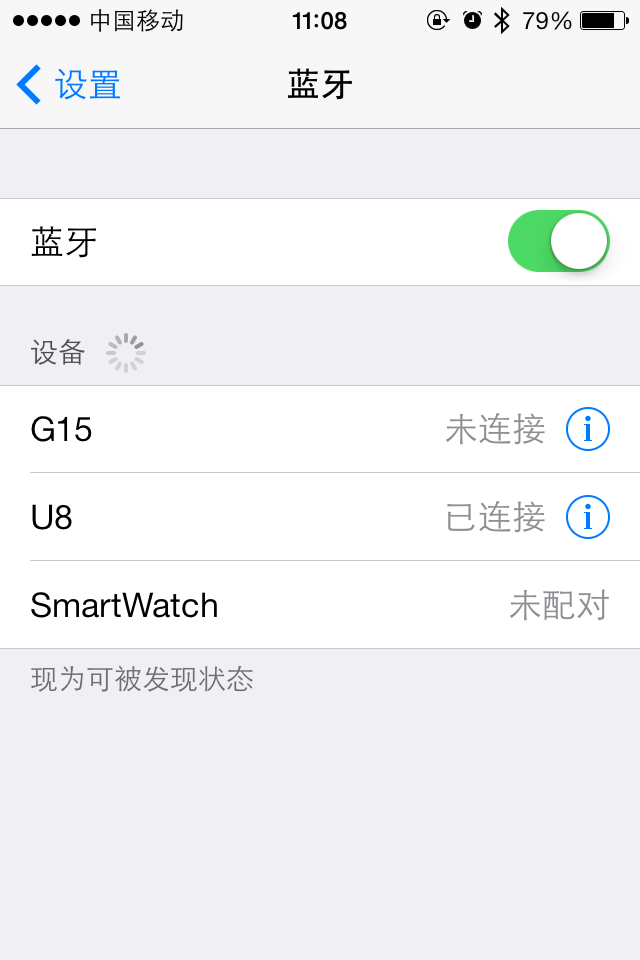 CONCLUSION
The smart watch market is still maturing and you have plenty of pains to endure. Considering its small size, however, it offers convenience to customers. Comparing with Sony and Samsung's smart watch, U8 is a low-price device. For the money, you will get a usable handset companion.
Chauncey Yu contributed to this review.
U Watch U8 is available in Geekbuying: http://bit.ly/1oz7PHI
BT Notification Download here: http://www.mediafire.com/download/4v3fmjuzu0l1497/BT_Notification.rar