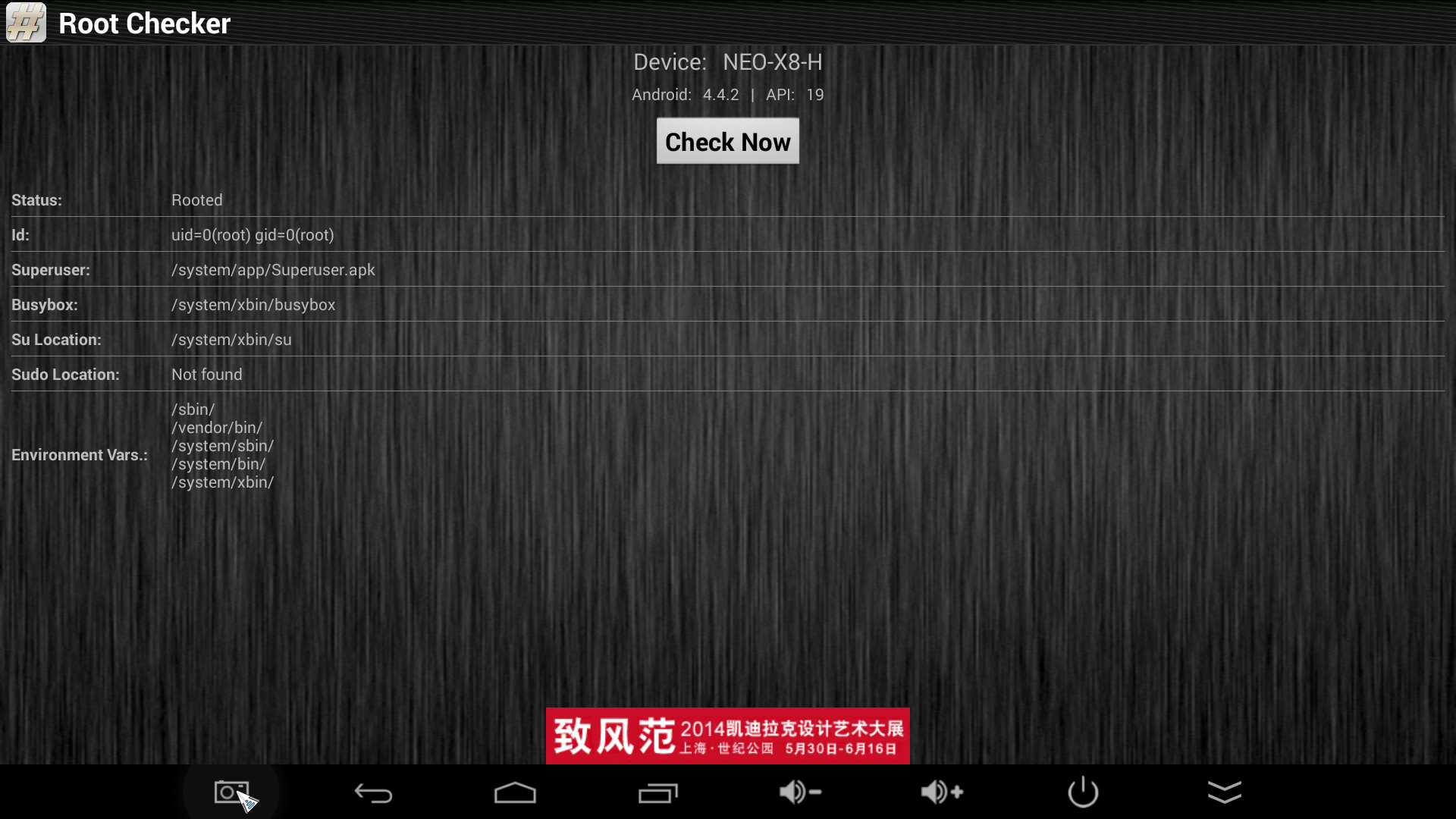 Minix Neo X8 and X8-H is the newest products from MINIX brand. Both of them use Amlogic quad core chip. Neo x8 features the amlogic s802, while the Neo X8h features the S802-H chip which support Dolby DTS hardware decoding.
Though the hardware have a little difference betwen NEO X8 and NEO X8H, however, the firmware root method should be the same.
There are two ways to get the root access:
Method 1:
1) Download this zip file and put it on a SDcard. DO NOT unzip it!
Note: It may work on the internal SDcard but I did not test it as you cant write to it from the PC as this ROM does not support Mass Storage.
2) Put the SDcard into the NEO X8/X8H SD slot.
3) Go into your APPs and run the update tool.
4) In the update tool click the "select" button. It should list the file NEO X8_root_update.zip. Click it.
5) Now press the update button.
6) The system should reboot into recovery and automatically install the zip.
However sometimes it reboots to the recovery menu! Not sure why.
If it does, then using the mouse, select "Apply updated from EXT"
Now select SDcard. You should see the NEO X8_root_update.zip file. Select it.
Recovery will then install the update. When done select reboot system from the menu.
Method 2:
1 Power on your Minx NEO X8/X8H tv box. and turn on the USB Debug choice under setting;
2 Use the usb cable to connect your neo x8/x8h tv box with your windows PC;
3 windows pc will detect to find a new device, and try to install the drivers, if you have problem to install the driver,please make sure to install the following tool in your pc:
http://www.moborobo.com/
4 Now we need to download the root tool, here is the download link:
http://www.mgyun.com/en/GetVRoot
install the "VROOT" and run it, it will detect the neo x8/x8h, and just click "get root" button. This tool will help you to gain the root.
5 After one restart of your neo x8/x8h, the vroot will inform you that you already get root access.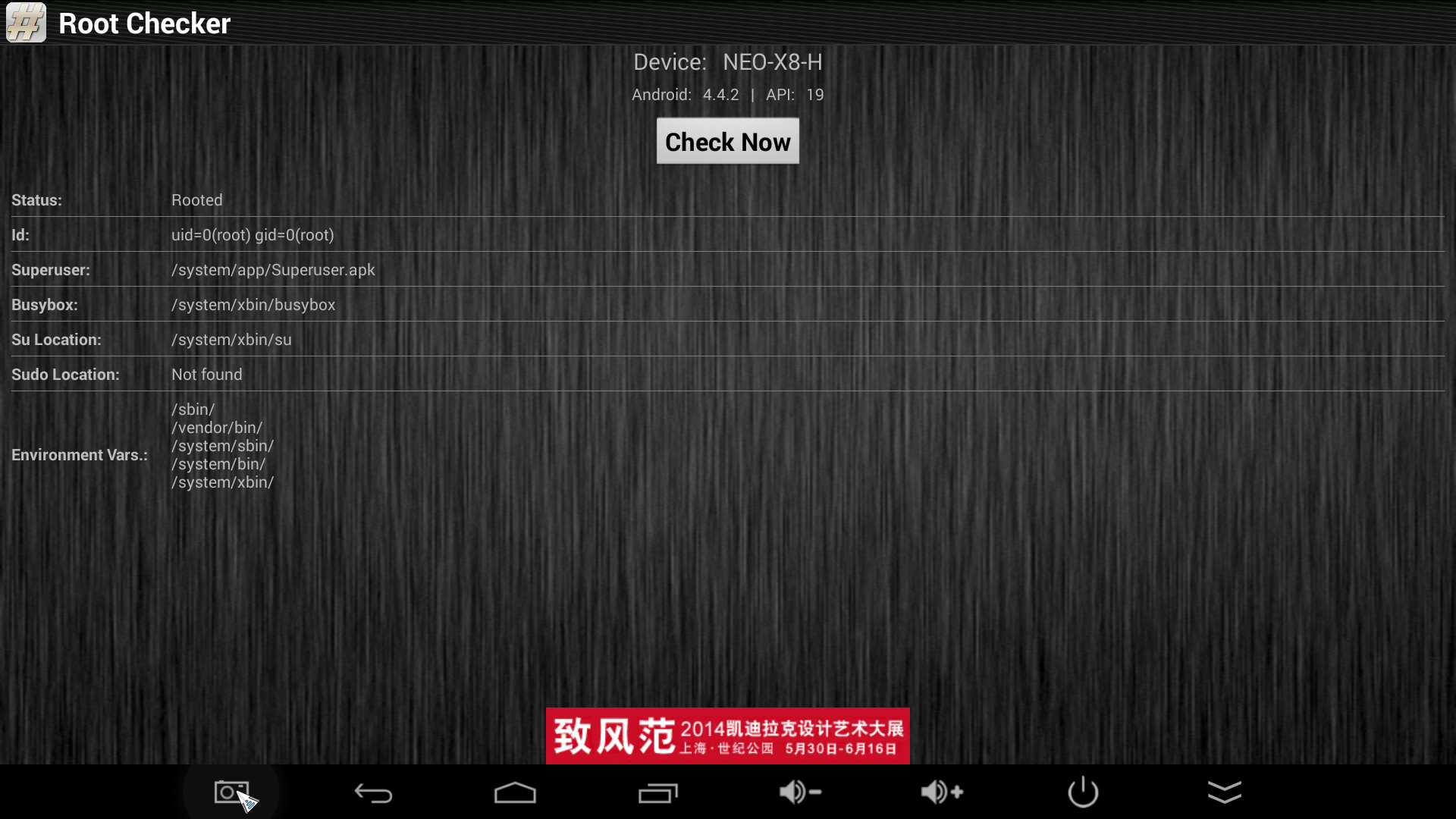 shopping link for minix neo x8 and neo x8-h is here:
http://www.geekbuying.com/item/MINIX-NEO-X8-Amlogic-S802-Quad-Core-2-0Ghz-Android-TV-BOX-2G-8G-Dual-Band-WIFI-2-4G-5-8G-Bluetooth-4-0-XBMC-328164.html
http://www.geekbuying.com/item/MINIX-NEO-X8-H-Amlogic-S802-H-Quad-Core-2-0Ghz-Android-TV-BOX-2G-16G-Dual-Band-WIFI-2-4G-5-8G-Bluetooth-4-0-XBMC-Dolby-DTS-328163.html
Enjoy!
Eric
Geekbuying