Good news ! W450 has the latest upgrade version stock 2014/03/02 firmware,
Upgrade file and upgrade tool download link :
http://www.mediafire.com/download/nb7vzqvnn44p5rk/w450_3-2_XKFOv01.01b09.rar
Flash tool download address:
http://www.mediafire.com/download/3d22tc222fck5x2/Flash%20Tool%20for%20%20NEW%20TS7%20SP_MDT_exe_v3.1344.00.00.rar
This upgrade can solve the following problems:
1.wifi and Bluetooth can not be connected
2.Power consumption display 17% to 0 after 5 minutes. Charging the phone one night, the phone battery display 97%, after using the phone for 1.5 hours battery drops to 0.
3.When to start using the phone, wifi slow, phone card screen appears later use.
4.Without these APP: Play store, GMAIL, Google Map, etc.
5.The camera does not take pictures, the screen is white, display DOA.
6.Phone always automatically boot.
7.Phone's battery level indicator is not correct.
Password:geekbuying.com
Introduction:
First,open the flash tool

.
Secondly,follow the steps showing on the picture.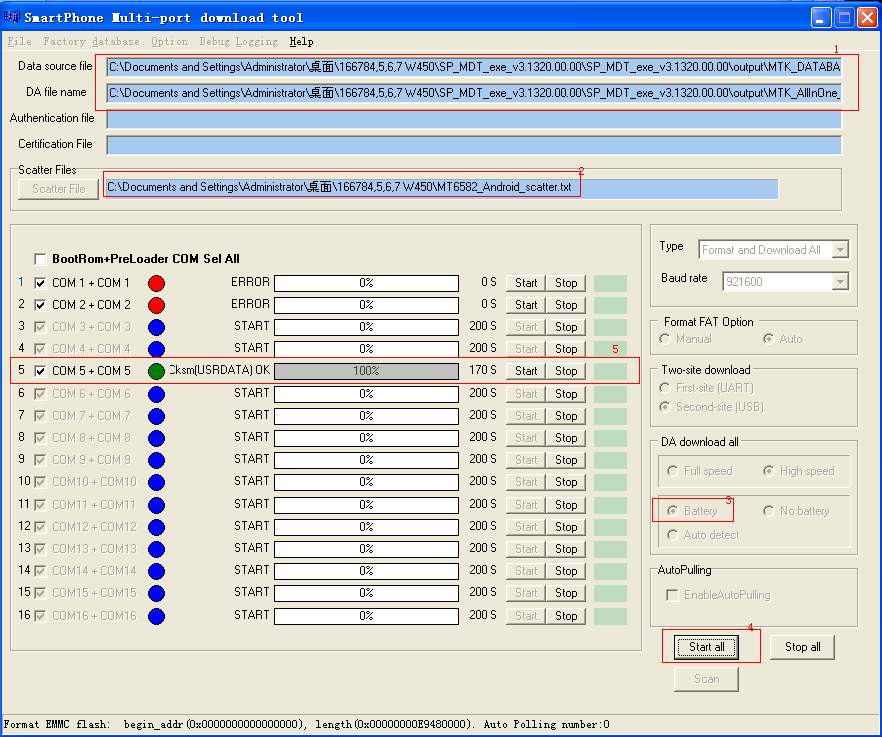 1.choose the two files in the flash tool package.
2.choose the file in the firmware package.
3.Battery.
4.Click "Start all".
5.Turn off your phone and connect it with PC, wait until you see the Grey Bar 100%.
Finally, you have reflashed your phone.