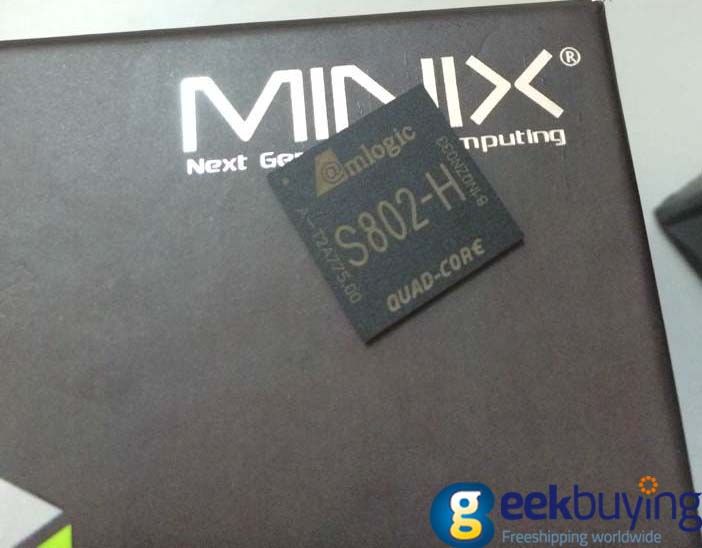 Seems Minix is working on a new products which base on the amlogic s802 cpu. i guess, the model name should be NEO X8.
Amlogic S802 is a quad core chip, which support 4K*2K, and support 4K resolution, use the Mali 450 GPU, and android 4.4 kitkat, lots of customers are really intersted in this chip.
We have listed some android tv box which base on this chip, like the Tronsmart Vega S89 and M8. but people is worried about the DTS /DOBLY passthrough problem.
We have learned a lot from different factory. seems there are three models for this Amlogic s802 chip. they call it:
S802-No Dolby/DTS, means you can't hear anything if you play the Dolby/DTS videos with hardware decoding, however, you can use the MX player software decoding to play the video without problem, and i have heared from tronsmart, they have make the Dolby/DTS video play smooth in XBMC.i will get the lastest firmware today,and test, report back)
S802D(also called S802-B)-support Dolby, don't support DTS
S802DD(also called S802-H)–support dolby and DTS
of course, the price of each chip is different, the S802-H should be the most expensive.
Minix just post a photo on freaktab: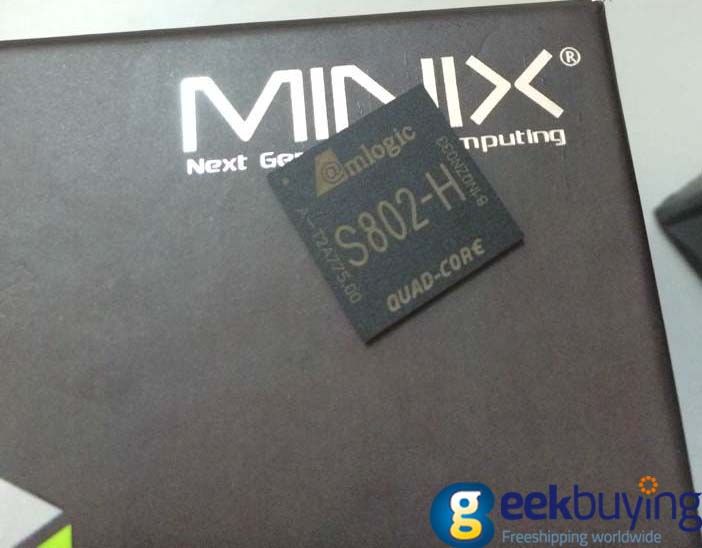 Seems, they will use the S802-H , and it is the way they work, they always release product slowly, but product quality is really good.
I guess the release date for the NEO X8 should be on the May,Geekbuying will be the first to sell the products. Once the specification is confirmed, we will list the pre-sell for the NEO X8.
Stay tuned.
Eric