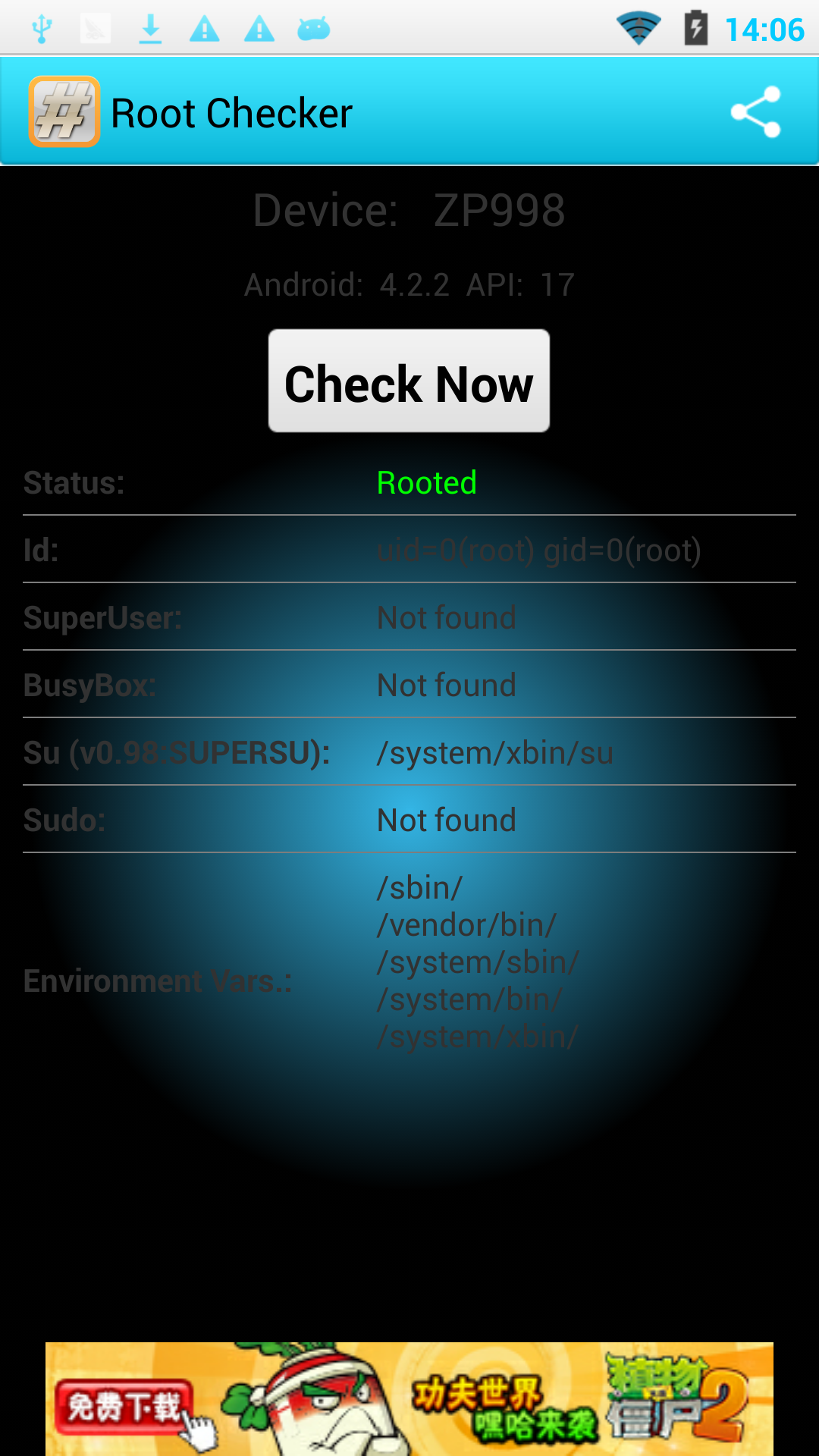 Here is the instructions for how to root ZOPO ZP998 MTK6592 Octa Core Smartphone.
ZOPO ZP998 is a octa core smartphone base on MTK 6592, it has 5.5 inch FHD capacitive screen.(1920*1080 resolution), CPU is @1.7Ghz, and GPU is Mali 450 @700mhz.
This phone support most of the popular featuers like NFC, DUAL BAND WIFI, AIR Gesture, Bluetooth 4.0 and miracast.
ZOPO also make some nice change on the zopo zp998, for example, if you go to Settings, click "about phone", and press the Build number: ZP998 20140106-162449″ for 7 times, the system will inform you to open the "Advanced settings". and now go to to setting, you will find the Advanced setting",There is a superuser setting here, so in this case, i thought the zopo zp998 is coming with rooted, and i am happy for that. however, i am wrong 🙂
When i open the superusers on advanced settings, i still don't have root access. so if you want the real root, please check the following instruction:
1 Download the necessory file here:
http://www.mediafire.com/download/yg6bn7bpnedy1nd/ZP998%20root%20from%20geekbuying.rar
2 Extract the file, password is geekbuying.com ,and you will get the following files:

3 Extract the SP_Flash_Tool_exe_v3.1344.0.212.zip, and then run " Flash_tool.exe"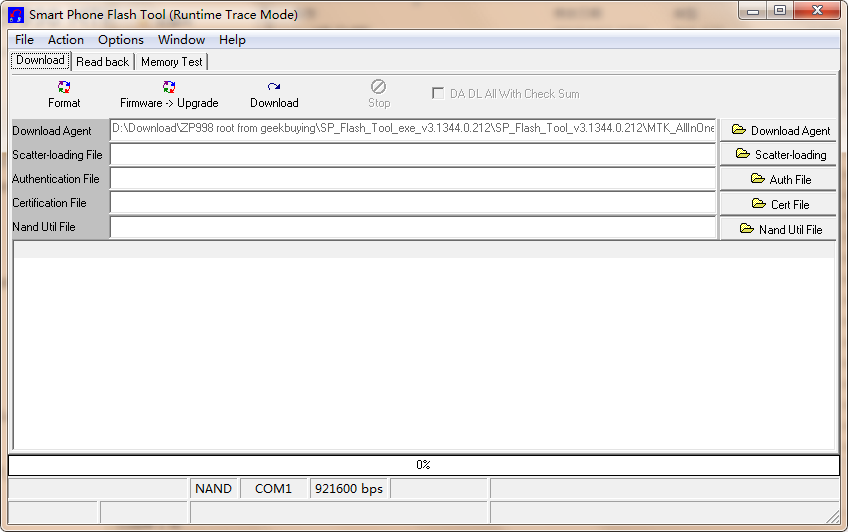 4 Download the Scatter file here:
http://www.mediafire.com/view/1l1bk89b4nfcyn3/MT6592_Android_scatter.txt, this scatter file is coming from the zopo zp998 stock firmware. so use it without problem.
5 Click the "Scatter-loading" button on Flash tool,it will ask you to load the scatter file, then choose the file you just download. after you load the scatter file, you should see this: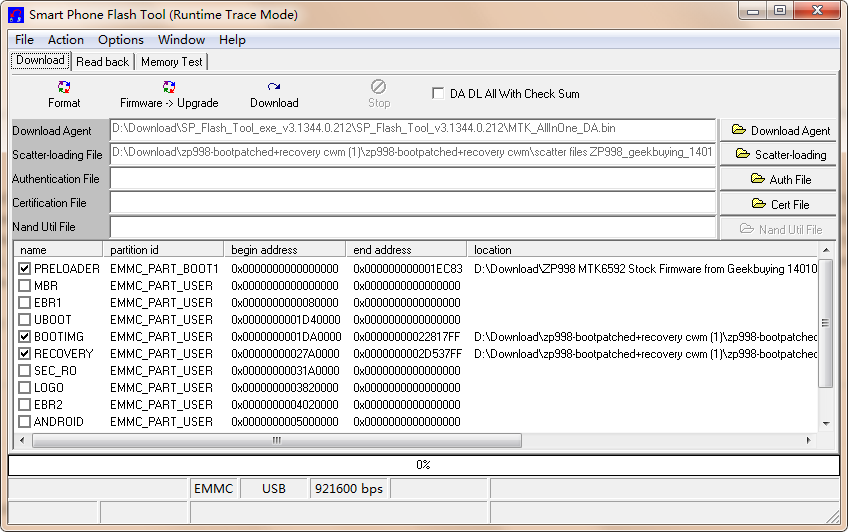 Now, now you just need to flash the bootimg and recovery, and leave others to blank. you just need to click on BOOTimg, and it will ask you to choose the file, then go back to the necessory files you just download, and choose that BOOT file, same as Recovery.
After you do that, then just click "download" button on flash tool. The flash tool will inform you this: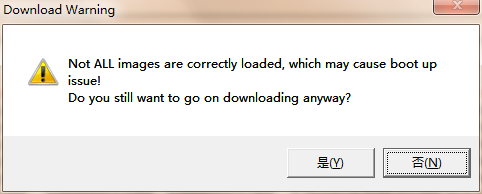 just click yes and go ahead.
6 Power off your zopo zp998, and use the usb cable to connect your ZOPO ZP998 with your PC. The flash tool will work, about 20-30 seconds, you will see a green circle, then you are ok now. Now you have installed the CWM recovery to your ZOPO ZP998.
7 Copy the CWM-SuperSU-v0.98.zip to micro sd card from your PC, and insert the micro sd card to your zopo zp998. now we need to use cwm recovery to flash this file, and get root.
Make sure the USB cable is still connected with your PC, and then press power + vol up button together, once you see the zopo boot logo, you can release your hand, and you will the cwm recovery.
8 Use the vol+ and vol- to move, and choose install zip from sd card, use power button to confirm, then choose" choose zip from sd card" and install the CWM-SuperSU-v0.98.zip.
after flash this zip, you will have fully root access.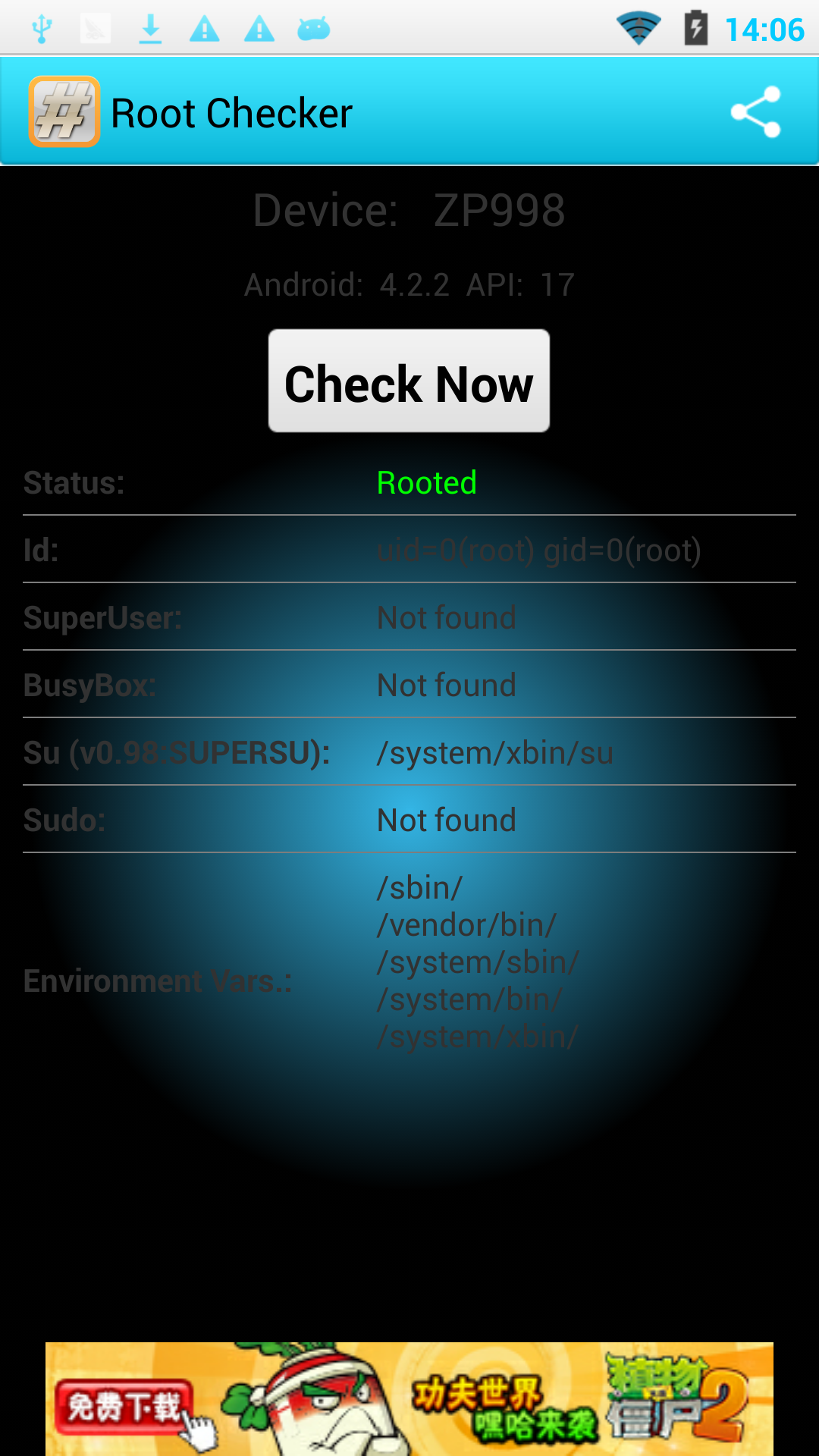 If you still don't know well, you can check this video instruction:
Enjoy!
Eric
Geekbuying