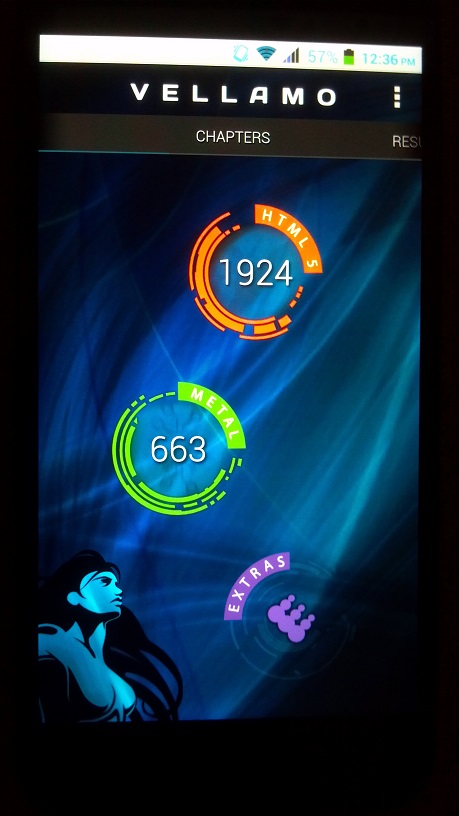 Hello, dear friends. It is really my honor today to show you a real customer review for Octa-core smartphone ZOPO ZP980+.
Here we go:
Zopo ZP980+ Unboxing and Review!
Today I opened my door to a delivery from DHL. What was it? My first 8-core phablet!
The Zopo ZP980+.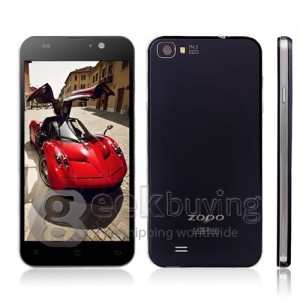 http://www.geekbuying.com/item/323880.html
Specs:
MTK6592 8-core SOC at 1.7GHz
Mali450MP4 at 700Mhz
1GB of Ram
32GB of Flash
5.0″ FHD Screen(1920×1080, 441ppi)
LTPS Touch Screen(Gorilla Glass)
5MP Front Camera
14MP Rear Camera
Wifi BGN
BT 4.0
A-GPS
Compass, Gravity, and Prox. Sensors
FM Radio(with included headphones as antenna)
Microsd slot
2x sim slots(1 micro, 1 normal)
Micro-USB port with OTG
3.5MM Headphone Jack
Supports: 2G(GSM)850/900/1800/1900MHz and 3G(WCDMA)900/1900/2100MHz
2000Mah Battery
Android 4.2.2
Unboxing:
Gift from DHL!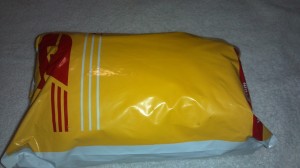 Nice bubble packaging.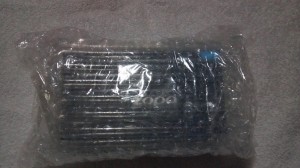 The Zopo ZP980+ box from multiple angles.
The box is now open!
ZP908+ Front.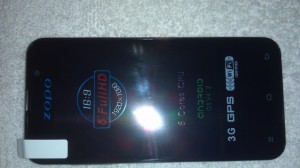 ZP980+ Back.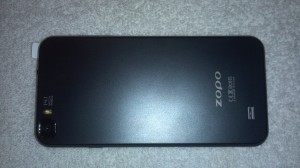 ZP980+ Opened Up.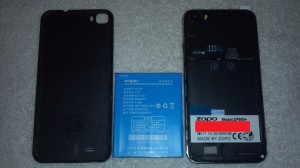 What's in the Box: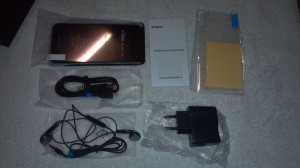 ZP980+(assembled with battery)
Headphones
Micro-USB cable
Power Adapter
User Manual
Screen Protector
First Impressions:
When I first opened the ZP980+ I was surprised at how nice it felt in my hand. I couldn't detect any creaking or flexing. It doesn't feel cheap at all.
There is a striated metal band that wraps around the outside of the ZP980+ that adds to the nice feel.
The ZP980+ feels solid.
On the Top of the ZP980+ is the headphone port.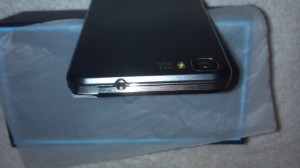 On the bottom of the ZP980+ is the female micro-usb port.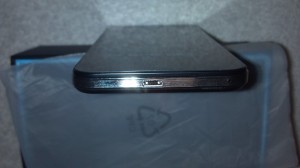 Located on the left side is the volume toggle.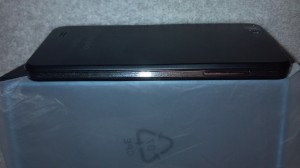 Located on the right is the power button.
First Start:
The first boot for the ZP980+ took about 25 seconds. It was up and running pretty quickly. I was greated to an amazing 1080×1920 screen.
The viewing angles and colors look great on the ZP980+. From just about any angle I can't see any backlight bleeding through the sides.
Everything is quite fluid and the touchscreen shows none of the issues encountered with the previous zp980 model.
I connected to my wifi network and was downloading apps from the Play Store within minutes.
The ZP980+ ships with Android 4.2.2. Kernel Version shows 3.4.39 user@linux-user #1 Fri Jan3 22:31:38 CST 2014.
Build Number shows ZP980+ 20140104-22357.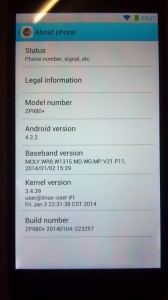 So everything is pretty recent in that respect. I'm not sure if we'll be seeing an upgrade to KitKat, but the hardware is more than capable.
Cellular Connectivity:
One of the big worries when buying a phone from overseas is the frequencies used. Most of the time 2G is the best we can expect in the USA. While voice and messaging may work fine, mobile data leaves alot to be desired at that speed.
The ZP980+ differs from many of the newly released phones in that it supports 3G at 900/1900/2100Mhz. This means that in the US you're able to connect to AT&T 3G service at 1900Mhz.
I was able to get stable 3G connections with no problems when using an AT&T sim. I've seen both H and H+ icons in the status bar.
Using the Speedtest.net app I managed to get 7.04Mbps download and 1.27Mbps upload. More than enough to stream Netflix, HBO Go, Youtube, and others.
In contrast my home wifi connection gets 9.23Mbps download and 5.41Mbps upload(Using an older router at the moment).
When 3G wasn't available data rate slow down quite a bit, but it is enough to get by with email and such.
Since my home is actually located in a bit of a dead zone I was surprised to see 2 bars of 2G service and clear voice calls from inside.
Bluetooth:
Connecting the ZP980+ to my devices was simple and worked well. I tested using several headsets, a bt speaker, and a bt car radio.
I also tested to see if I could get my wii mote working, but like most Android versions past 4.1 I was not successful.
Battery Life:
The ZP980+ includes a 2000mah battery.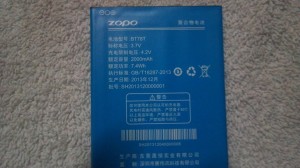 I tested this in real world conditions against a Samsung gs3(with a brand new 2100mah battery). I spent 2 days walking and working with both phones.
The ZP980+ came out on top for actually being able to last an entire day without needing to be charged. The gs3 on the other hand was out of power after 11 hours.
I left the ZP980+ unplugged after the day and was delighted to see that it still had 22% of power remaining in the morning.
Personally I would prefer a larger battery, but the 2000mah proved to be just enough for my normal days. If I decide I need more I can always buy another battery for around $10.
Media Playback:
I tested several apps to check how the ZP980+ plays media both locally and from the web.
XBMC:
The first one I downloaded was an XBMC monthly build. I was expecting it to launch quickly and was not let down. It took about 5 seconds.
I was able to playback many 1080p and 720p files without any issues, but did experience a crash with hd avi files. I was expecting crashes considering I was using a monthly build.
MX Player:
I had only 2 issues with MX Player.
First was the onscreen fonts are difficult to read. They show up as black when they should be white.
Second problem was with the audio codecs. I don't believe the ZP980+ has support for AC3 or DTS audio built in.
I had to choose software decoder for AC3 files and eventually had to install the DTS codecs for MX Player in order to get this to work.
Dice Player:
Nice player that works well. Most files played well in HW mode. The MTK6592 in the ZP980+ is more than addequate to playback 1080p in software decoding mode. DTS and AC3 were properly decoded and played back.
BS Player:
This one seemed to only play in software mode. It's a nice player all the same, but I'll stick with the others for now.
Netflix:
I had no issues with Netflix. Videos played smooth in HD and subtitles/audio were in sync.
HBO Go:
Again no issues at all. Everything looked and sounded great.
GPS:
I had no issues with GPS in the ZP980+. After turning it on I was locked onto 17 satellites within 20-30 seconds.
Accuracy was good within 4 feet. It's a joy compared to some of the MTK6589 phones with horrible GPS signals.
Compass:
Unlike many other imported smartphones the Zp980+ includes a digital compass. This works even when the GPS is turned off.
There is also a Compass app included.
FM Radio:
One of my favorite things about the MTK chipsets I've used is the FM Radio.
The inlcuded headphones act as an antenna for the FM Radio. It's possible to record music and talkshows directly onto the ZP980+.
The FM Radio app also identifies what song and station are currently playing.
Front Camera:
The front facing camera on the ZP980+ is a 5MP sensor which can be interpolated to 8MP through software.
I don't generally use the front camera so I breifly tested it in Skype and everything looked good to me.
Rear Camera:
The 14MP Rear Camera does a great job at taking pictures. The Flash is super bright and timed properly for dark areas/rooms. Auto-Focusing is quick and painless.
I found the quality to be better than any phone I've tested in the past.
Sample Pictures Coming Soon!
Benchmarks:
I tested the ZP980+ with Antutu, Quadrant, and Vellamo.
Antutu:
The ZP980+ scored over 26000 on it's first try. No complaints here.
Quadrant Standard Edition:
The difference between the MTK6589 and the MTK6592 is very apparent here. On my MTK6589 devices I scored around 4000. The MTK6592 in the ZP980+ scored on average over 14000.
Vellamo:
The ZP980+ scored a 1924 in the HTML 5 test and 663 in the METAL test.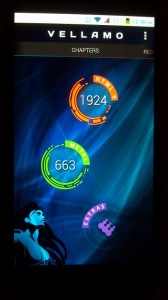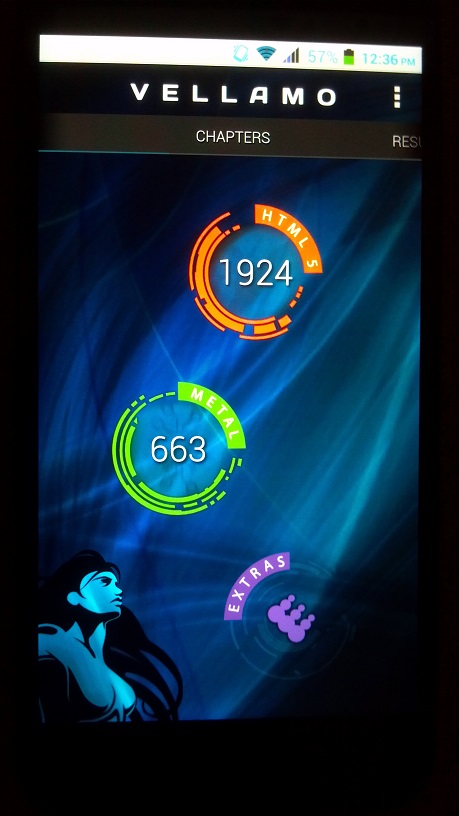 Conclusion:
The ZP980+ is a very capable phone at a great price. The 8-core MTk6592 sips power and provides a very nice experience.
I had almost no issues with software and none at all with the hardware. The fit and finish is quite good.
I'd recommend the ZP980+ to just about anyone that wants performance/battery life without breaking the bank. I know I'll be using it for quite some time.
Thank you.
Where to buy: zopo zp980+