G910 Bluetooth Game controller just get new firmware update, it make the controller reconnect directly once it auto power off.
Here is the firmware download link:
http://www.mediafire.com/?mq93o862cp60ob2
Here is the firmware flash tool:
http://www.mediafire.com/download/xuh4zwlrvu4ar9c/AnduoidUpdate.rar
Please notice:
1 Use a windows pc to flash, don't support linux or MAC now, i test on windows xp PC, working like charm;
2 Install the upgrade tool first, and then choose the firmware, click upgrade button;
If you still have problem when installing the firmware, feel free to let me know.
And we get a new game center for G910, you can download it here:
http://www.mediafire.com/download/d6a08uplene7kk8/BitGamesClientTV_ENG_v1.2.2.apk
Here is some screenshot for this new game center,it is much better to operate in your TV.and it linked to some supported game download link in google play store.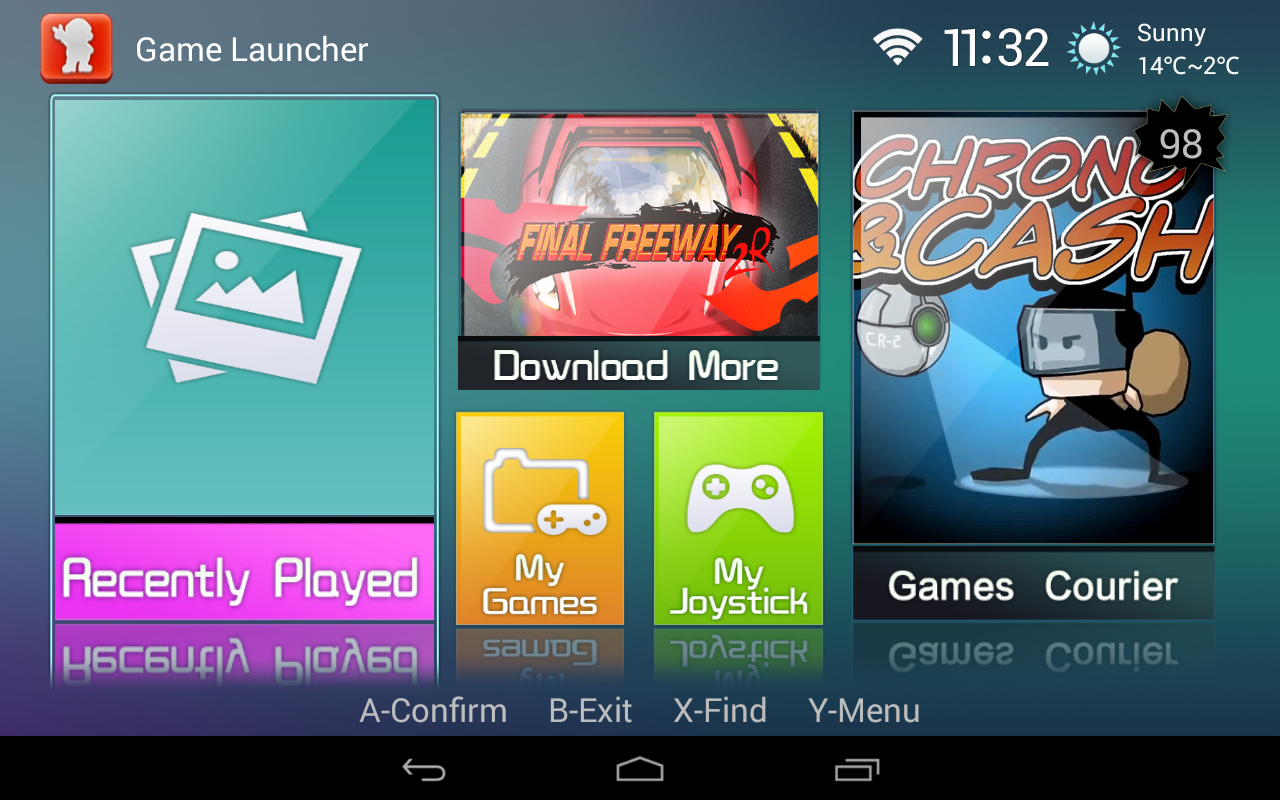 Also when you click " My Joystick" button,it will ask you to install the one app called" OpenPad Union", with this app, you can make your G910 connect with your TV BOX or smartphone easily. like the following photos: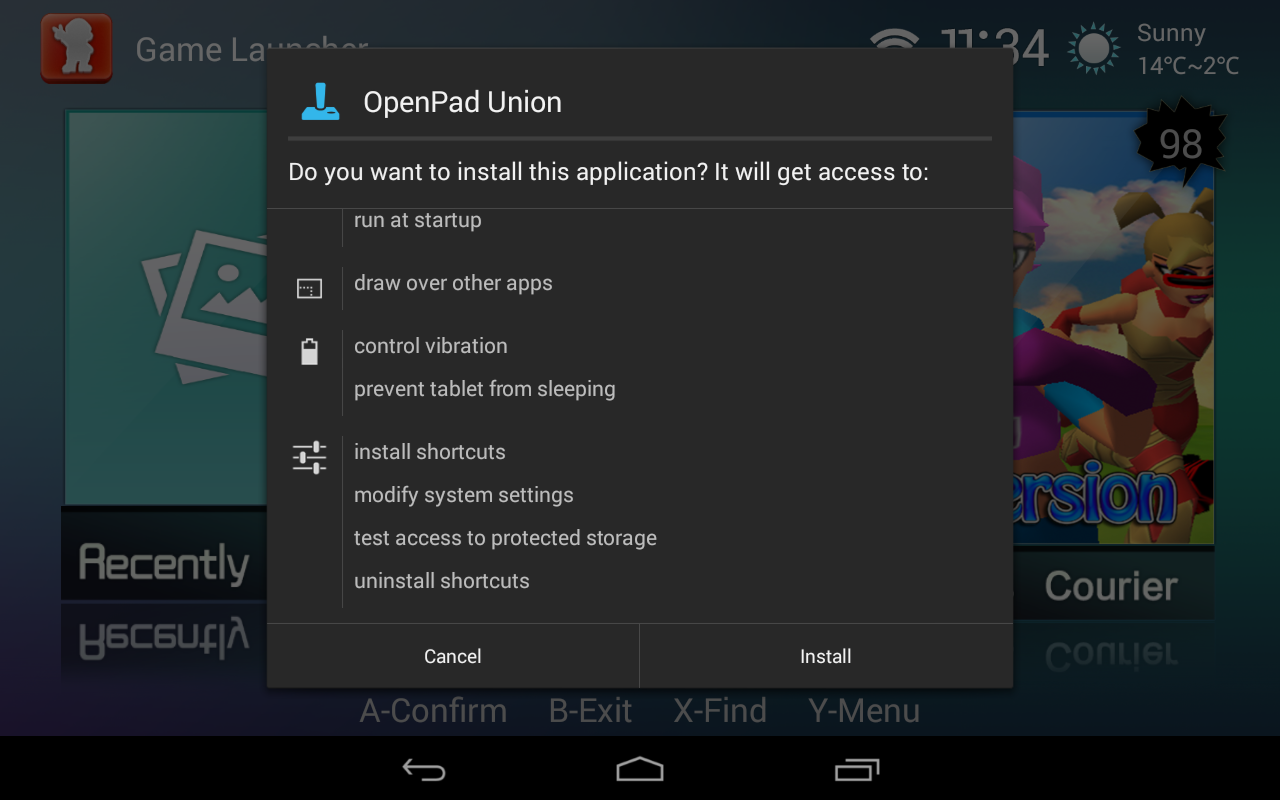 Here is the screenshot for the OpenPad Union App, Turn bluetooth on your smartphone or TV BOX, and then press Y+Home Button on G910, and then click the PLUS button in the following photo,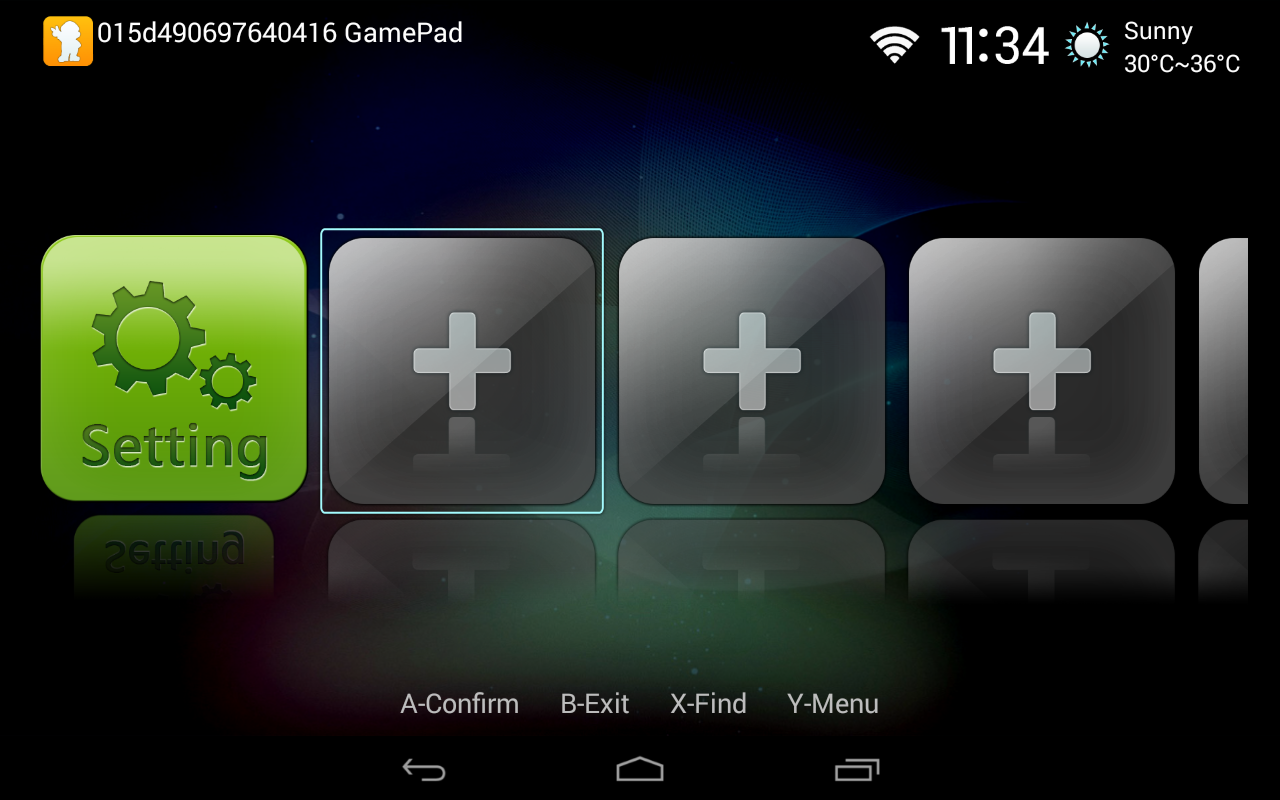 the app will help to search for the G910 game controller, once find it, you just need to click it, and then it will help to match with G910 game controller. after connect, you will see the following on your TV BOX or smartphones.and on your G910, you will just only the third led is light.
Please Notice, If you flash the newest firmware for G910, the old game center will stop working. and you will just use the newest game center.
We are working with the G910 factory, and push them to finish the support for MTK base smartphones. once that, we will release a new firmware.
Stay Tuned.
Eric
Geekbuying
PS1 : Some customers ask what the difference between our G910 and wamo pro game controller, well, actually, they are from the same factory, however, the wamo pro game controller is designed for china market, the game center, and maual are all in chinese, the G910 is designed for foreign market, we push them to release the english game center, so our customers can use it without any language problem.
PS2: If you are having difficulty with the installation, try disabling your AntiVirus Software as the firmware is an executable file and can signal a false positive on older versions of AV programs