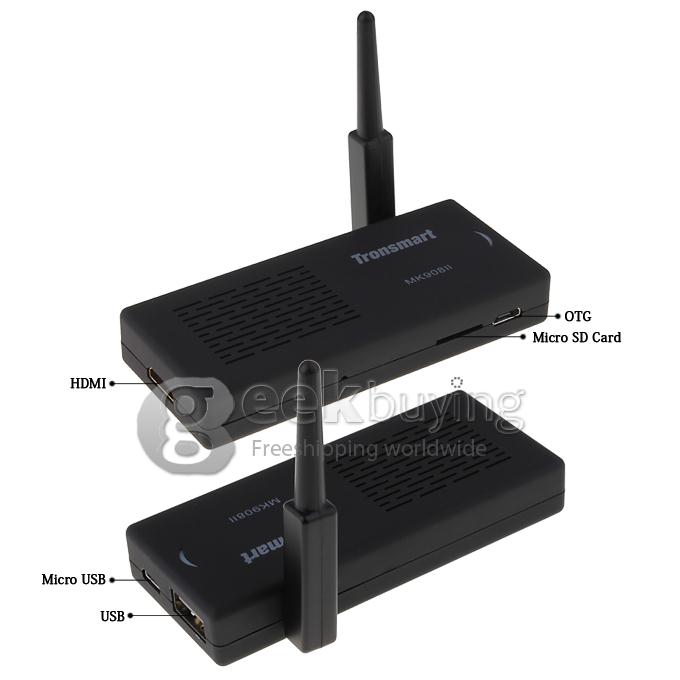 Hi guys:
Eric is back with more products reviews, Sorry for being very busy recently,i get a lot of chromecast Alternative to test these days, i have to learn a lot from this new things, but now, it almost finish,i will get share a lot of mircast dongle information these days, but before that, let's check the new toy from Tronsmart.
Model is Tronsmart MK908II. It is the upgrade version of Mk908. compare with the Tronsmart MK908, here are the change:
1) Add external wifi antenna, get better wifi signals;
2) Use the Nano Flash with controller function, the sd card writing speed can reach 16MB/S
3) Improve the heatsink, make it cooler than the Tronsmart mk908
The rest of the other specification should be the same:
CPU

RK3188 Quad Core 1.6GHz (Cortex-A9)

GPU
Quad Core Mali-400MP4 GPU
Ram

DDR3 2GB

Rom

Onboard NAND Flash 8G

Expand Micro SD

T-Flash(Maximum support 32GB)

Video Format

MPEG-1/ MPEG-2/ MPEG-4/ H.263/ H.264/ AVS/ VC-1/ RV8/ RV9/ RV10 / VP6/ VP8 / Sorenson Spark/ MVC 1080p@60fps (1920×1080)

Audio Format

Support: MP3/WMA/APE/FLAC/AAC/OGG/AC3/WAV

Picture Format

Support: Max.8000×8000 JPEG BMP GIF PNG

WIFI

Support 802.11 b/g/n

Bluetooth

Support Bluetooth v4.0

Antenna
Expand antenna for WIFI
Ports

1*Micro USB, Support OTG

1*Standard USB

1*Micro USB for power supply

1*TF card slot

1*LED power indicator

1*Physical button(For upgrading software)

OS

Google Android 4.2(Flash 11.1;HTML5)

Dimension

86.96mm * 46.48mm * 14.26mm

Weight

<50g

Working environment

5°C–35°C,30%–90% Humidity

Storage environment

-10°C–60°C,10%–90% Humidity
Have Cooling hole on front and back case;
Still come with the female hdmi port, but change from mini usb port to micro usb port. still have one usb port, OTG port, Micro sd card slot, and also add a moon shape indicator light on front, when you connect with charger, there will be blue led light there.the recovery hole is near the micro sd card slot, see here:
When you flash the firmware, you will need it;
More products photos, you can find in our product description.
System Review:
When you connect Tronsmart MK908II with your TV, you will see this regular Android Menu in your TV, now you can connect with your wireless mouse or Air mouse to operate this TV Stick: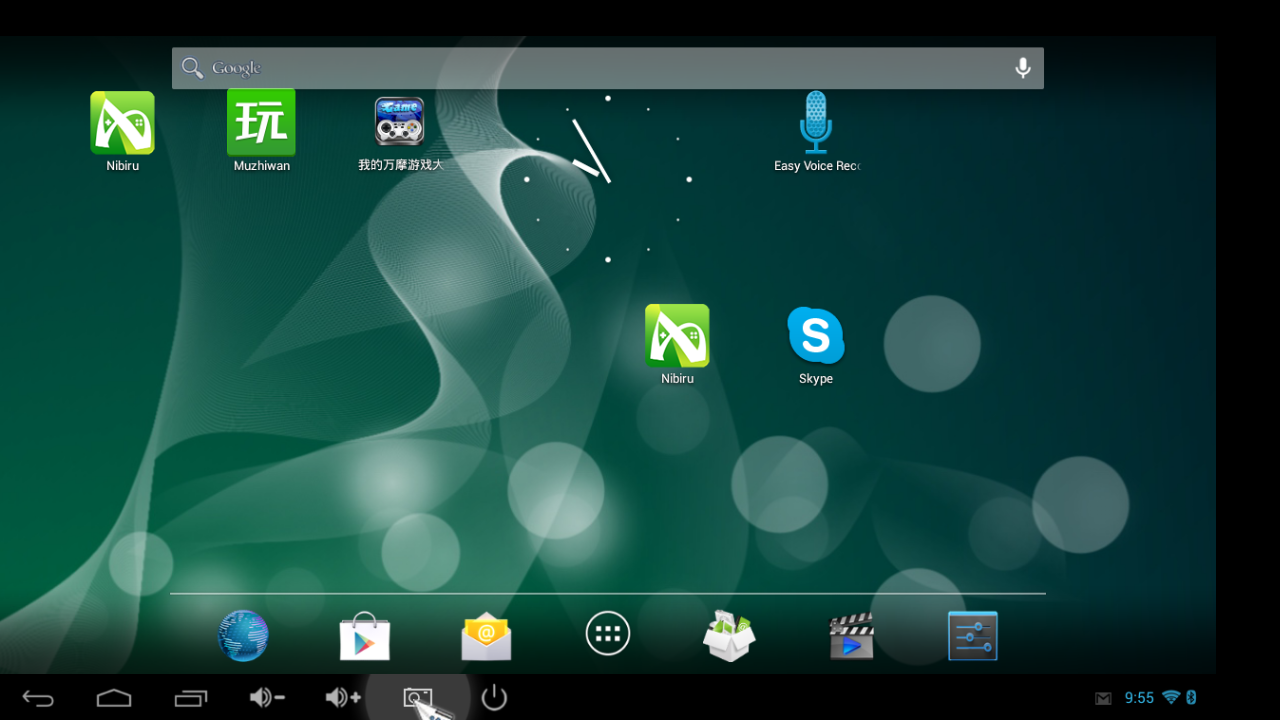 The Google Play store is built in Tronsmart MK908II, so you can download lots of app from google play store directly;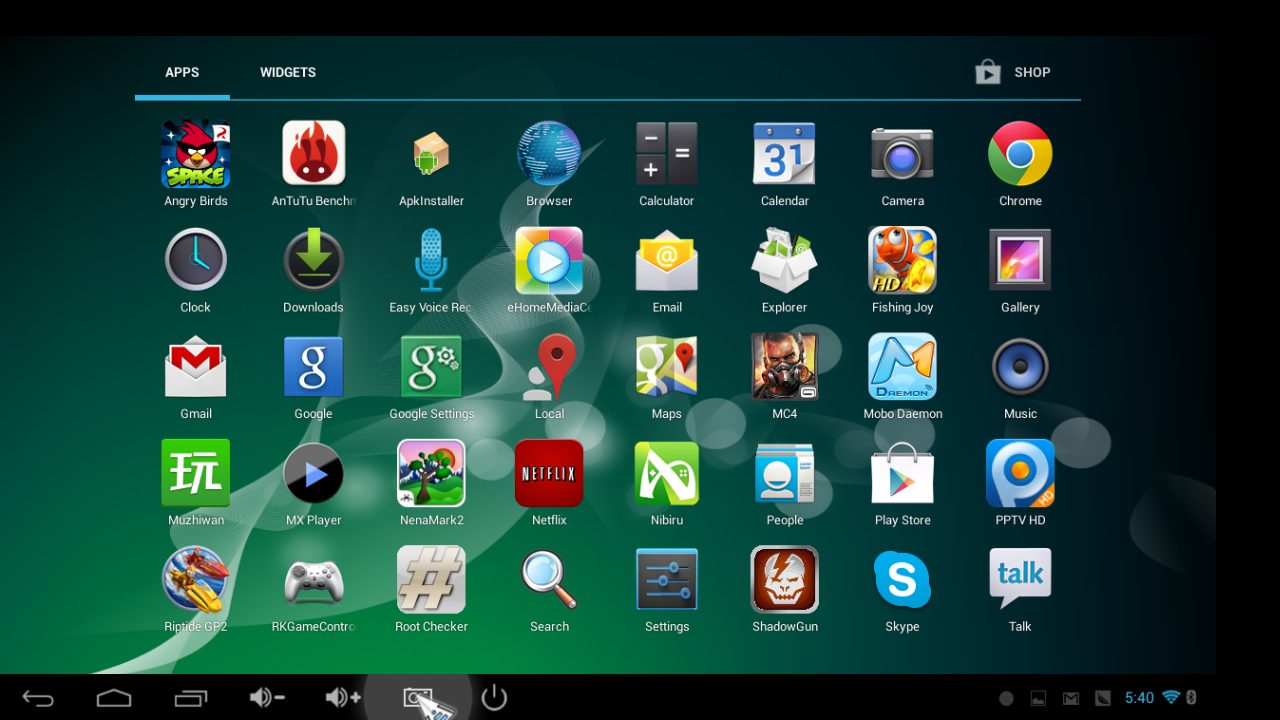 System information:
The Tronsmart MK908II also come with the android 4.2.2 Jelly Bean OS, Linux Kernel version is 3.0.36+;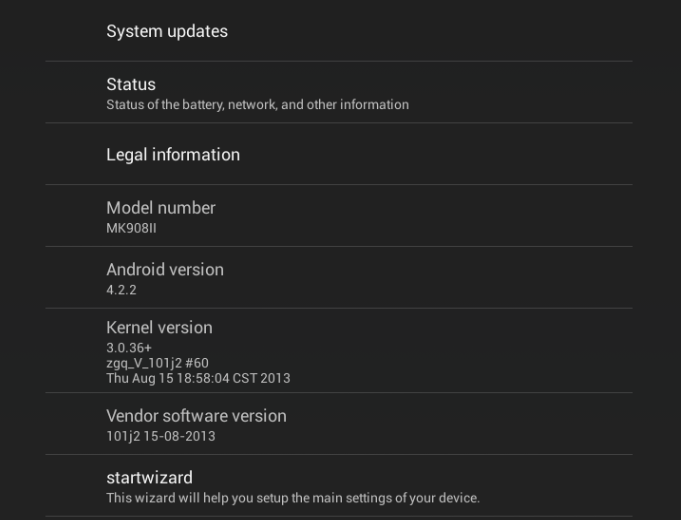 WIFI test, with the external wifi antenna, tronsmart mk908ii get strong wifi signal, most of the wifi signal are all full speed, and i test with wifi Analyzer, i can search a lot of wifi signals;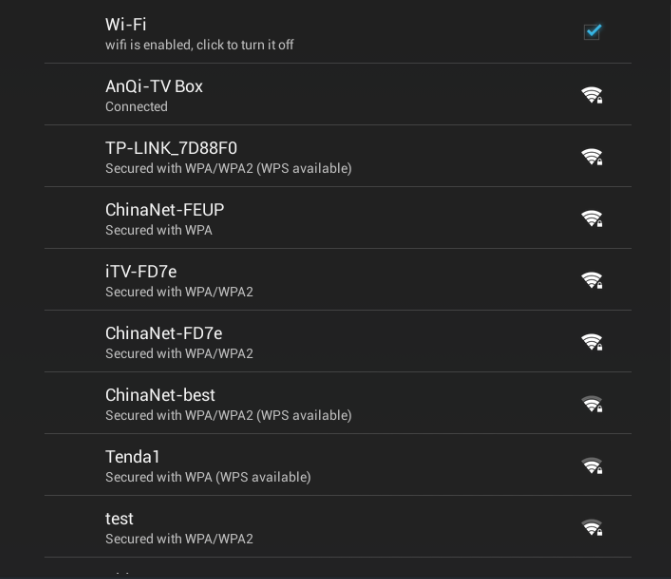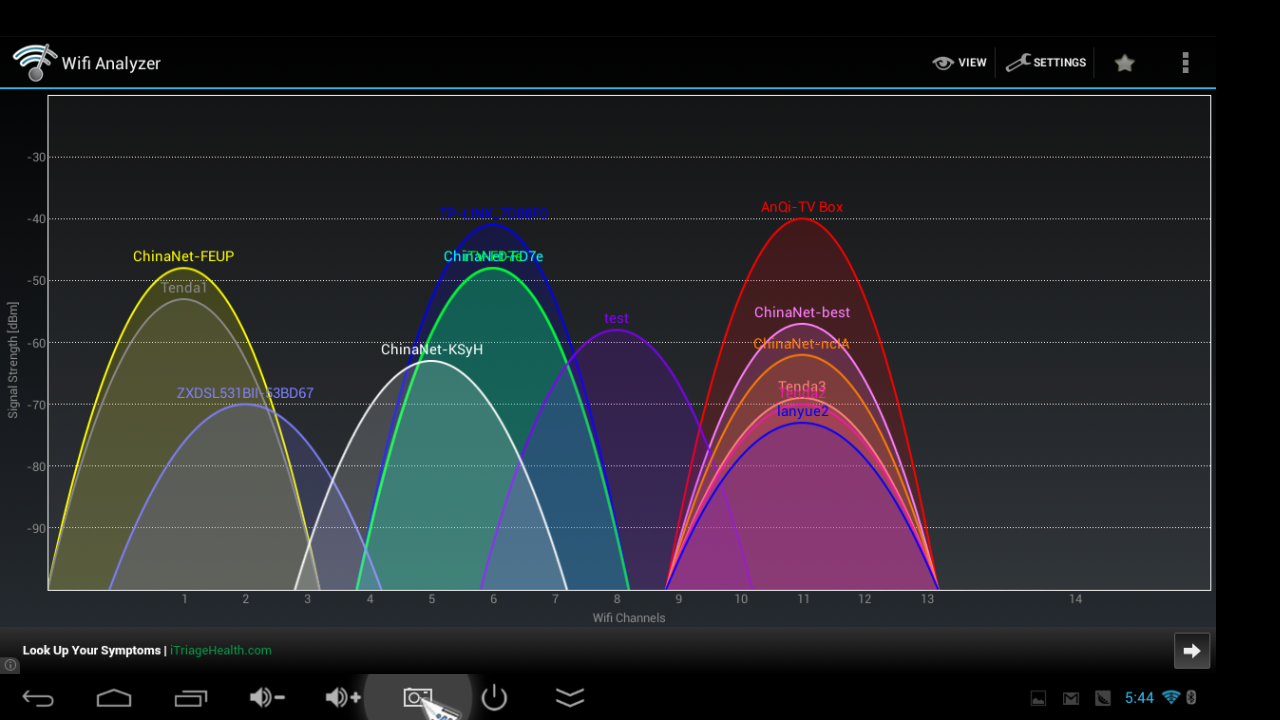 You can set VPN, Portable hotspot and PPPoe in system setting;

Tronsmart MK908II comes with 2G RAM AND 8GB NAND FLash, you can check in system setting, the 8GB nand flash also divided to 1.97GB internal stranage for system use, and the rest nand flash. about how to read the ram and nand flash, you can read this post.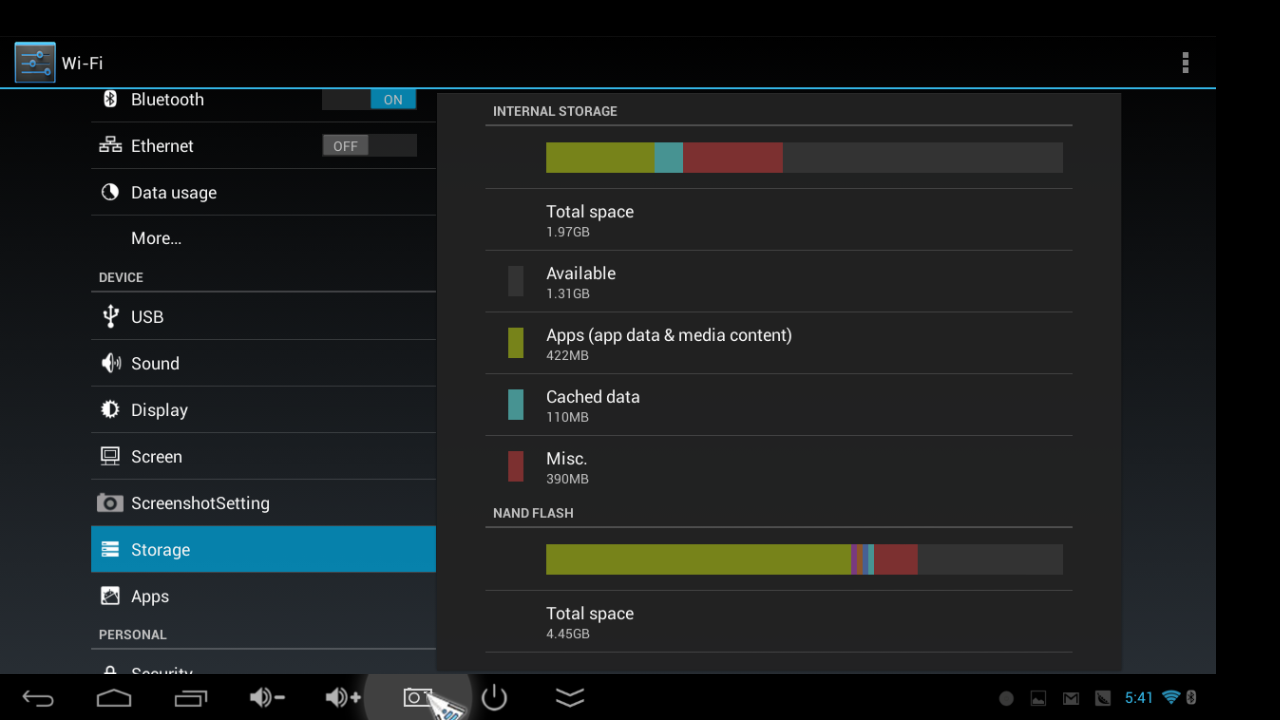 Ethernet is working on Tronsmart MK908,you can use this adapter, insert your net cable, and turn on the ethernet, turn off the wifi, then you can use ethernet and enjoy better connect 🙂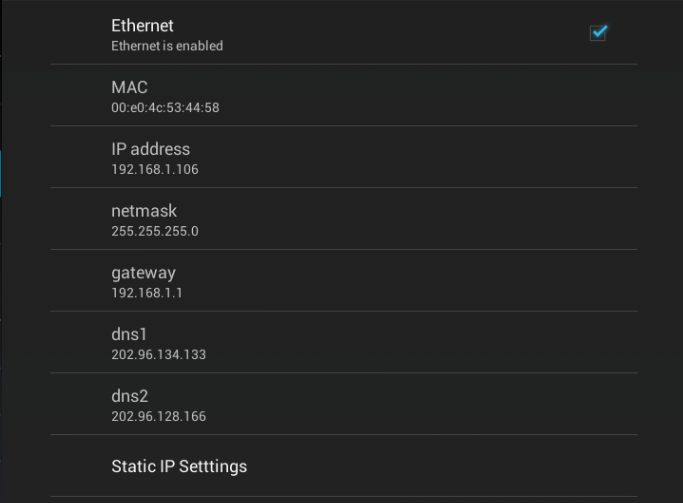 Portable Wi-Fi Hotspot function is also no problem, now you can set up your wifi hotspot with your tronsmart mk908ii.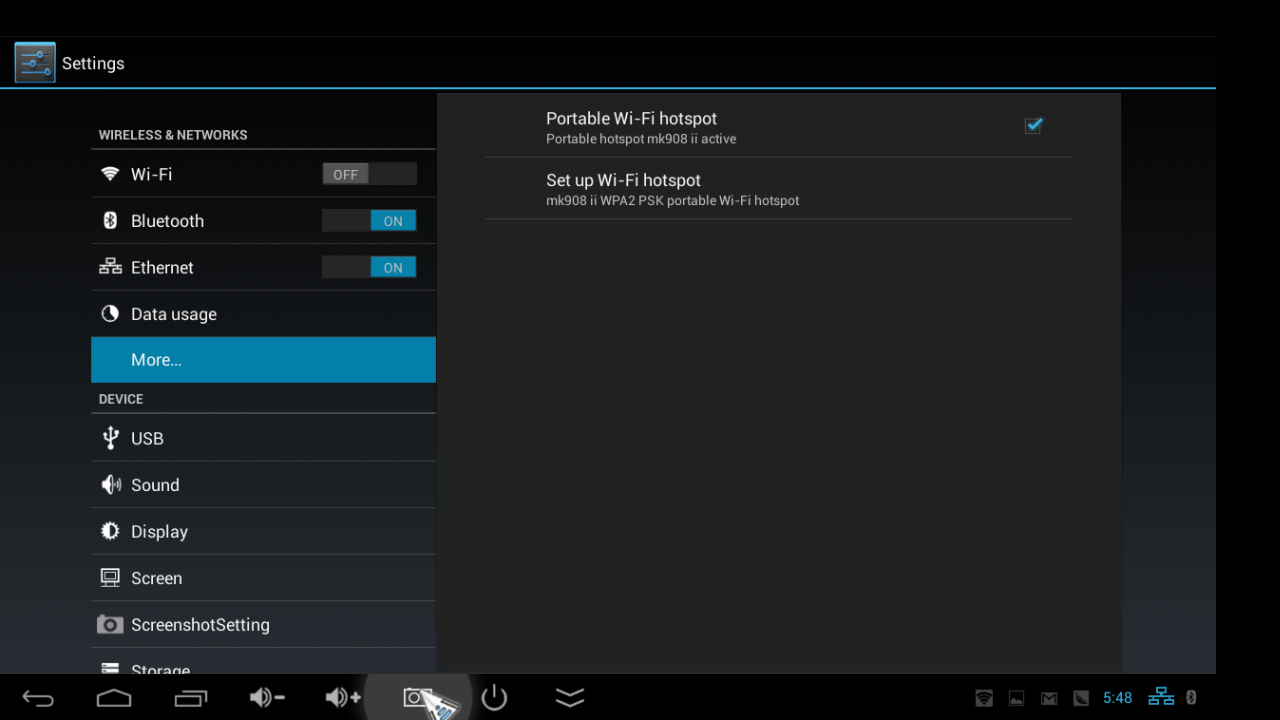 Tronsmart MK908II comes with soft power on/off function. you can click the power button on status bar to turn off the device easily;
Tronsmart mk908ii screen resolution is still upscale to 720p, however, the real 1080p custom rom is under develop, we will release it soon;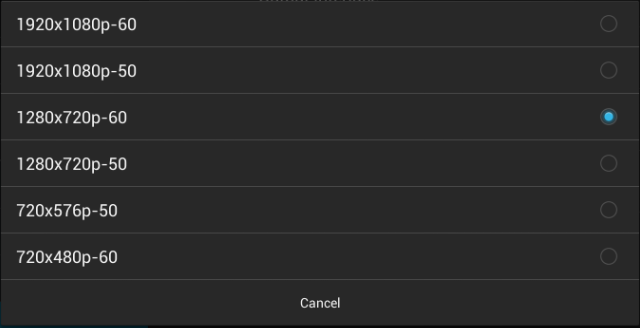 Game Review:
We install some big 3d games to test the game function on Tronsmart mk908ii, all of them are running smooth, and I never met the reboot problem in my long time test, so i think the cooler system in tronsmart mk908ii is really good. here are some screenshot for my test games, i use the G910 Bluetooth Gamepad to play:
Modern Combat4:Zero Hour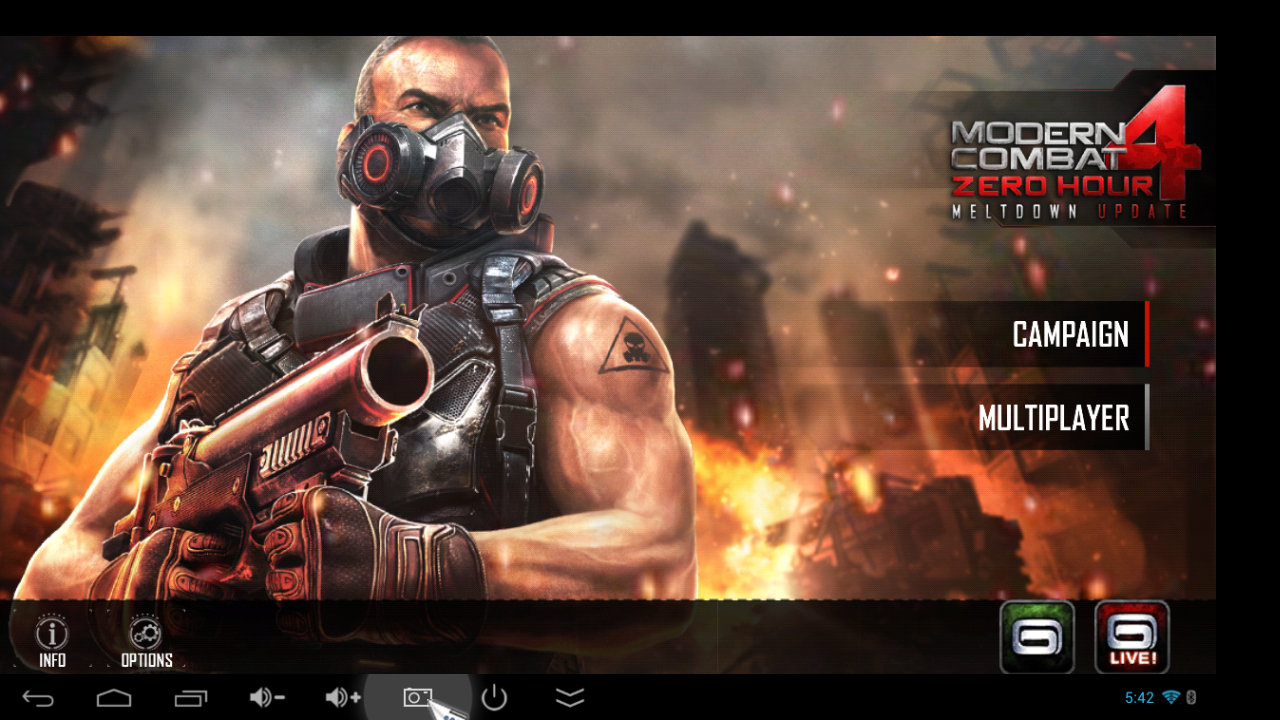 Shadowgun: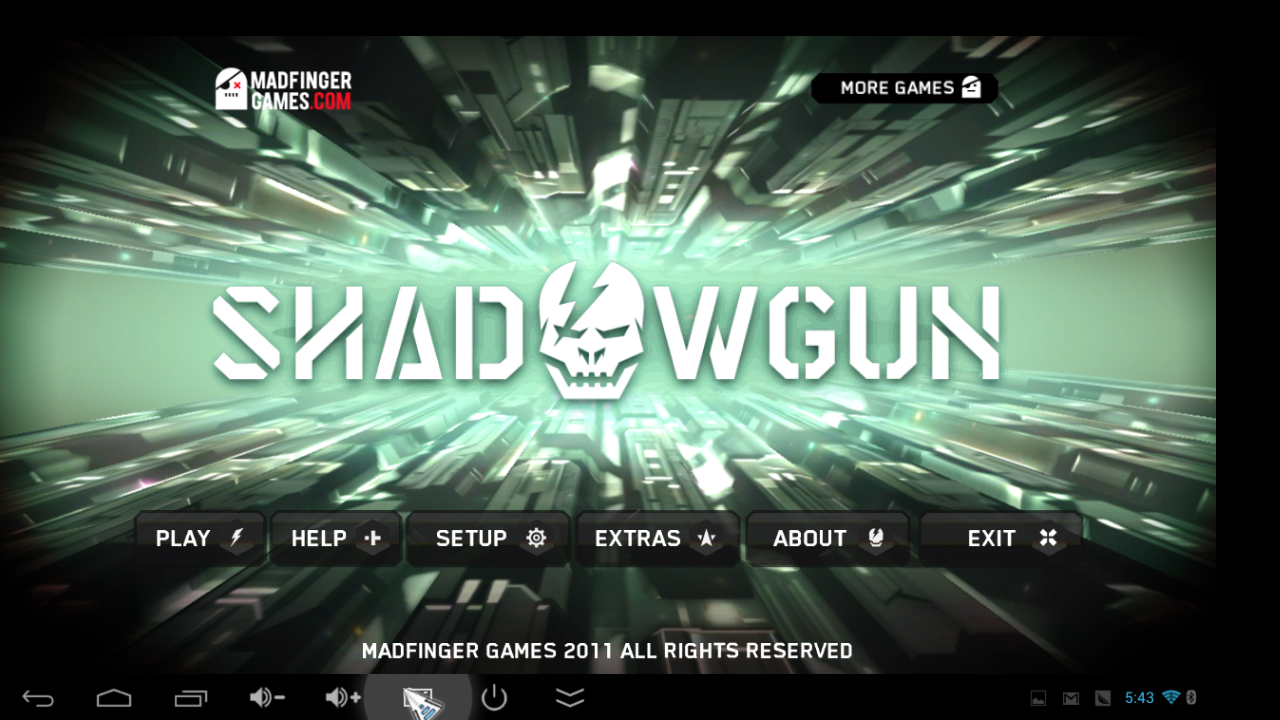 Riptide-GP 2
XBMC:
We test with this XBMC VERSION, working very well on my Tronsmart MK908ii, should add the libstage already, there is no problem to play 720p video, but if you play 1080p smoothly, still should use the external player, such as MX player;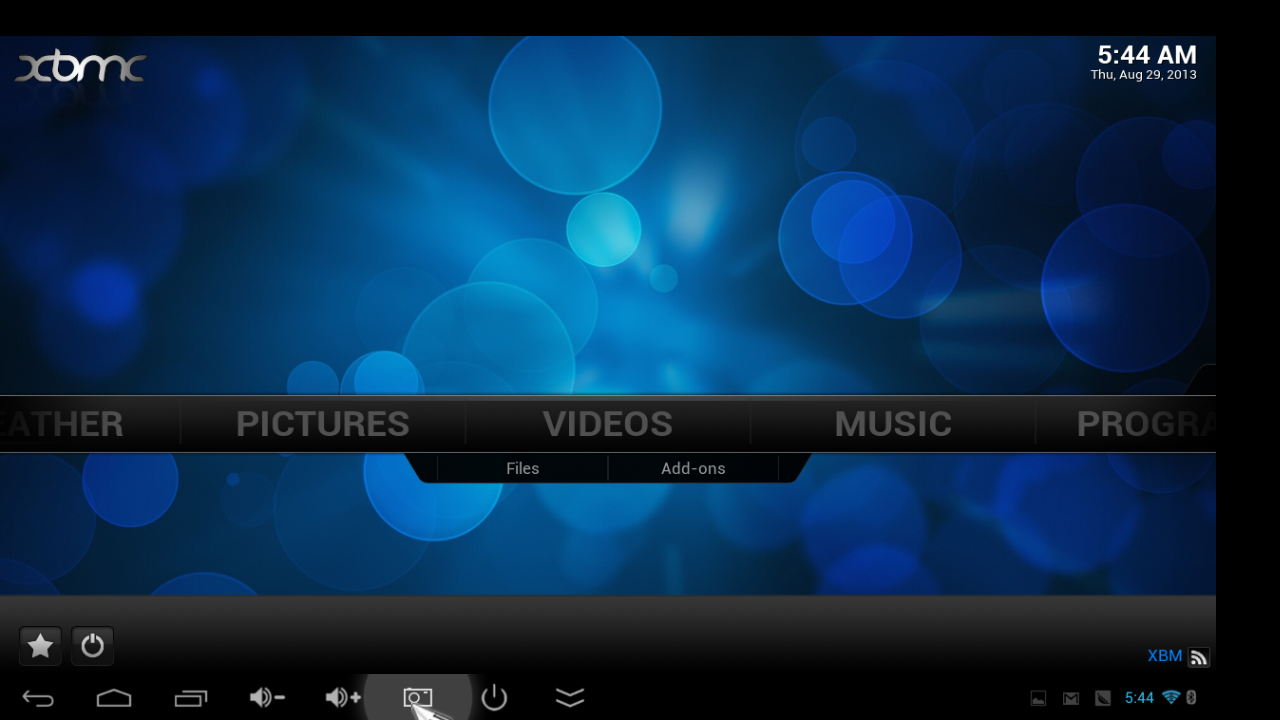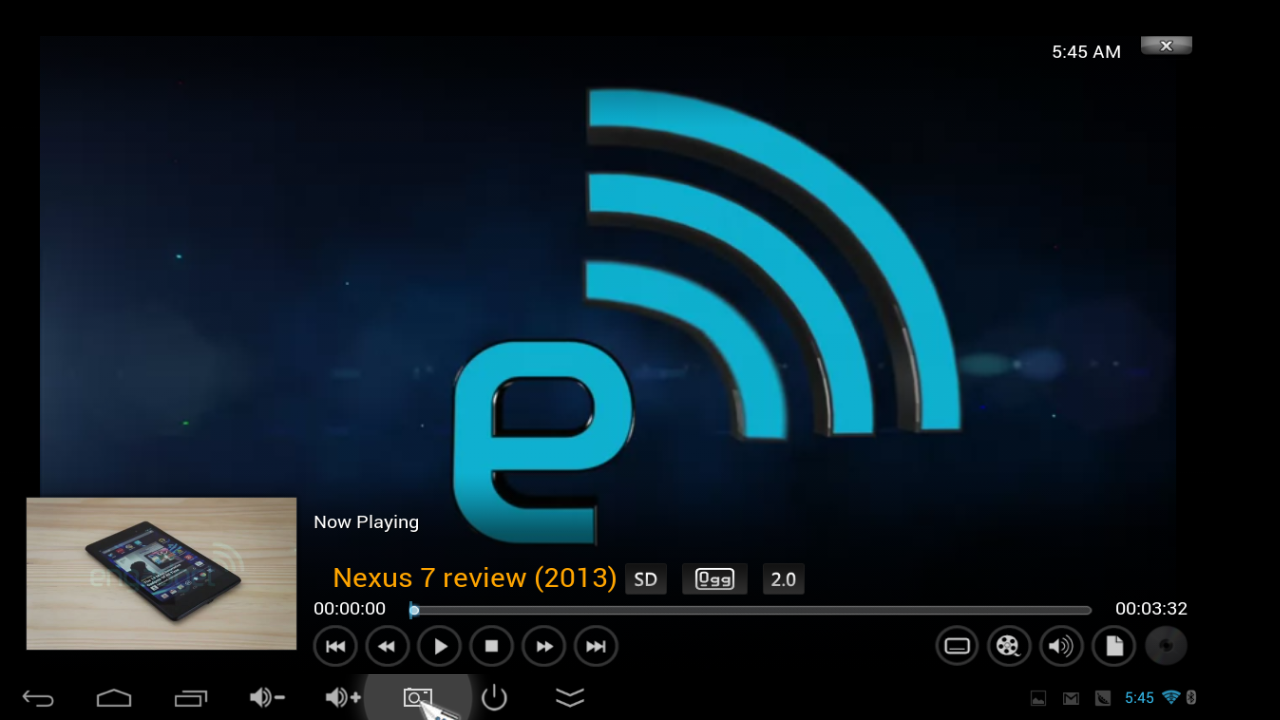 Youtube:
Use the youtube version which download from Google play directly, watch videos without problem, and can have full screen: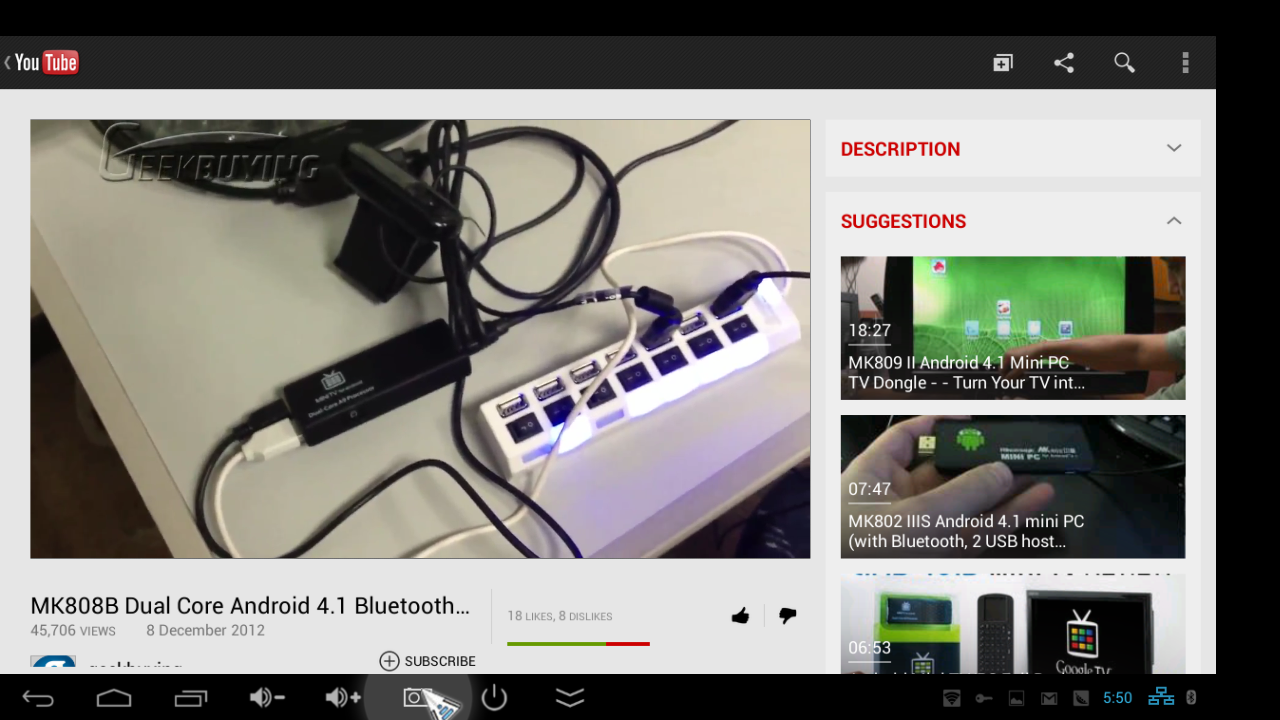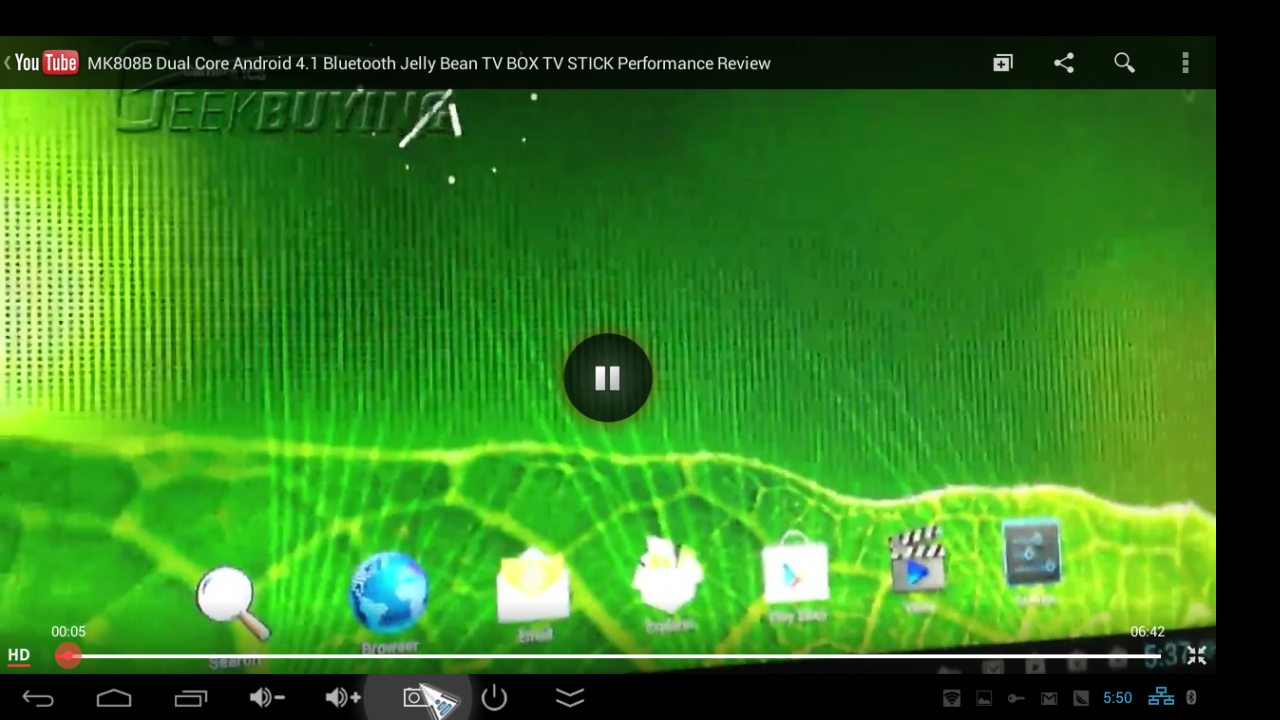 Netflix, still use the google play downloaded version, everything is fine: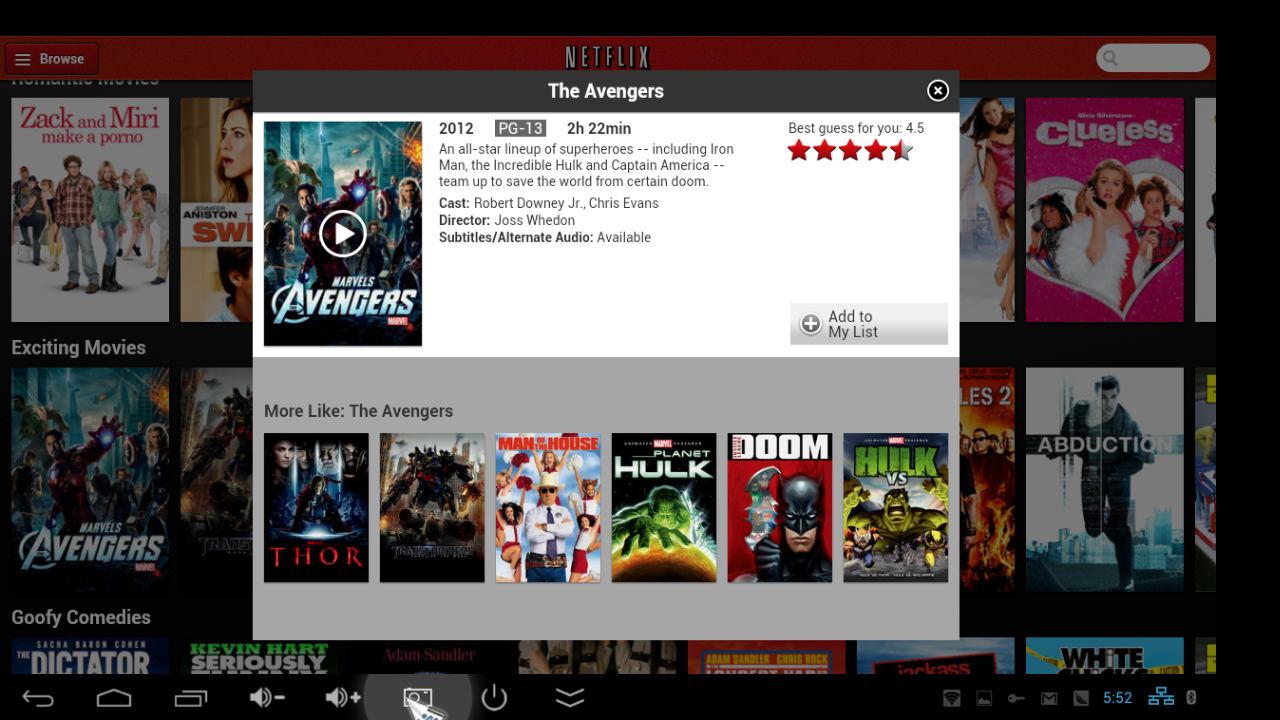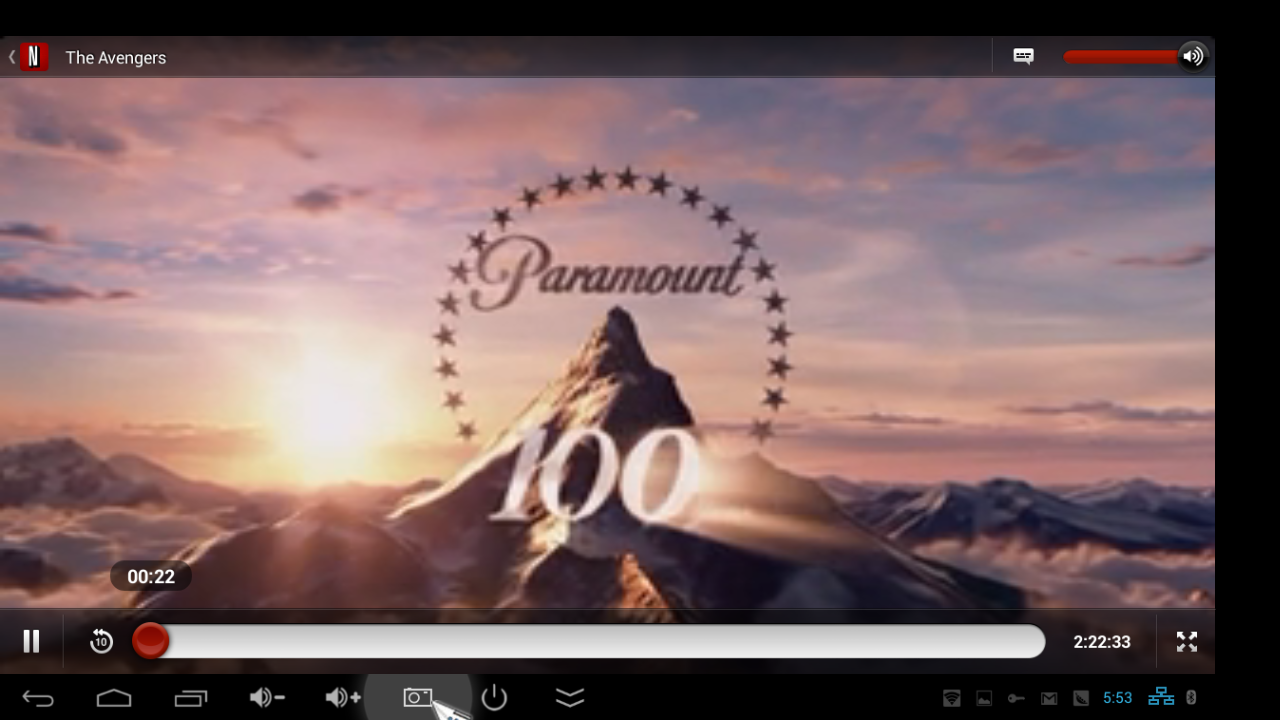 Webcam support, we test with logitech C170 webcam, there is no problem to work with Tronsmart MK908ii. so skype video chat is also no problem with Logitech C170.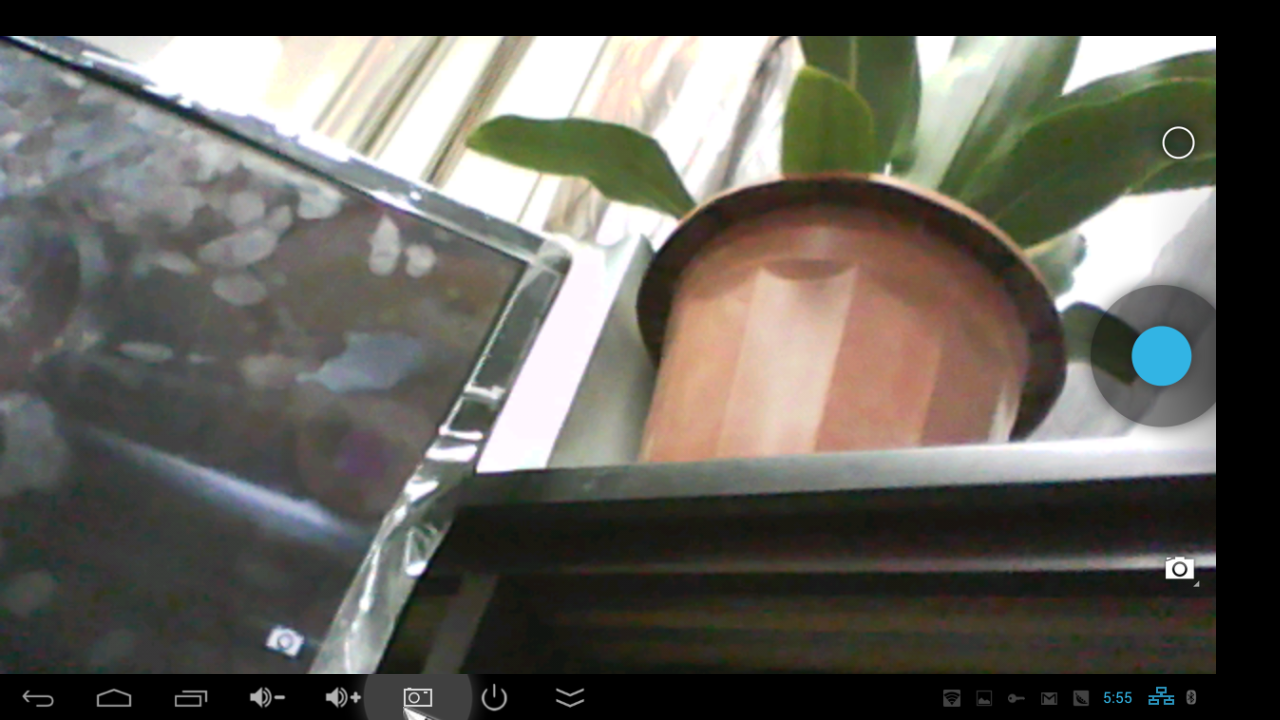 External USB Hard Driver also support, my test device is Seagate 1TB HDD, both FAT32 and NTFS are supported;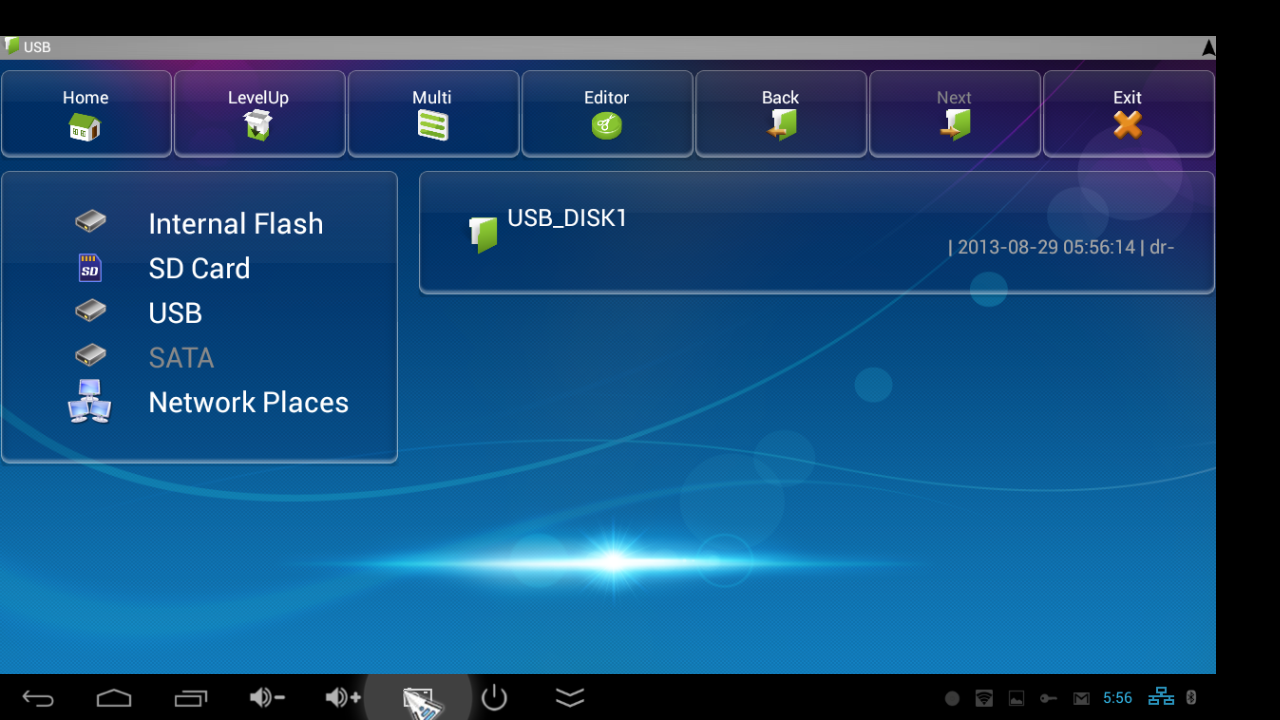 Wifi display function is working , we tested with nexus 4 and xiaomi smartphones, however, we know the samsung smartphone don't support, please notice, if you don't know how to use the miracast function, see here
EhomeMediaCenter is built in Tronsmart MK908II, you can use your smartphone to control this device, also with this app, your tronsmart mk908ii will support DLNA, you can push your smartphone video,photos,music to your TV with this app.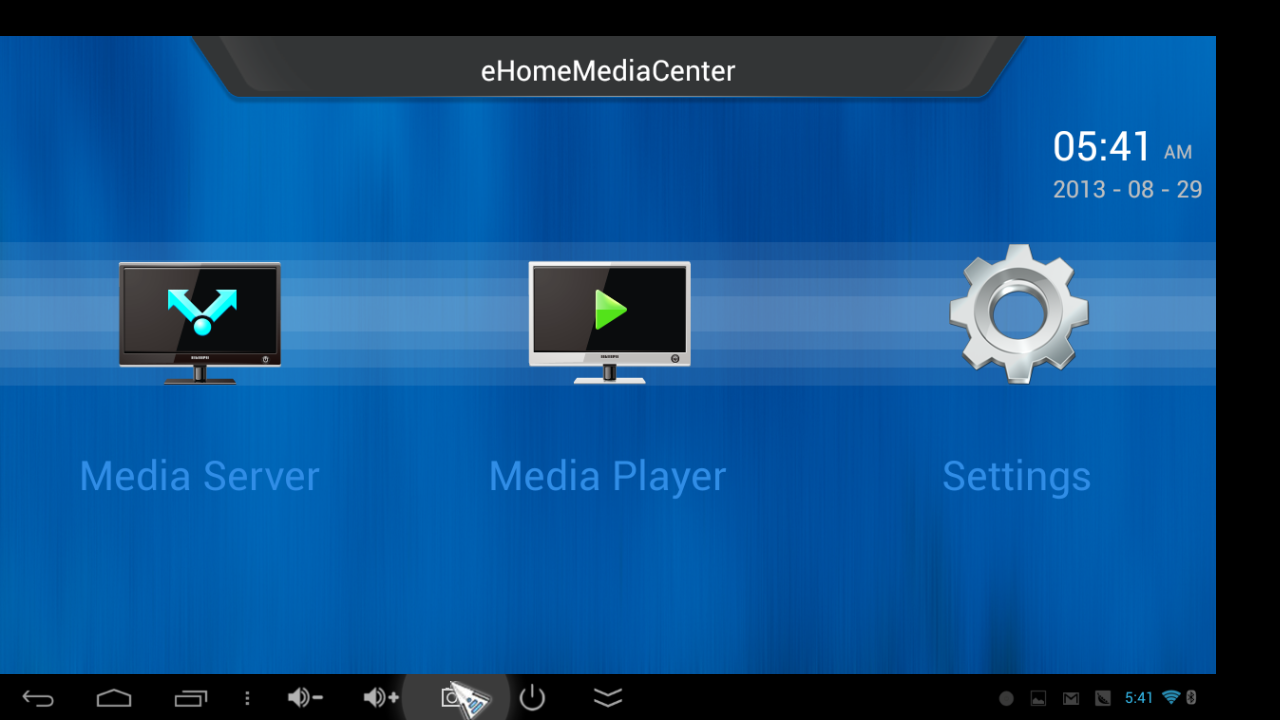 About root, Tronsmart MK908ii come with rooted, so you don't need to worry how to root, you can install the droidmote or other apps which require root access;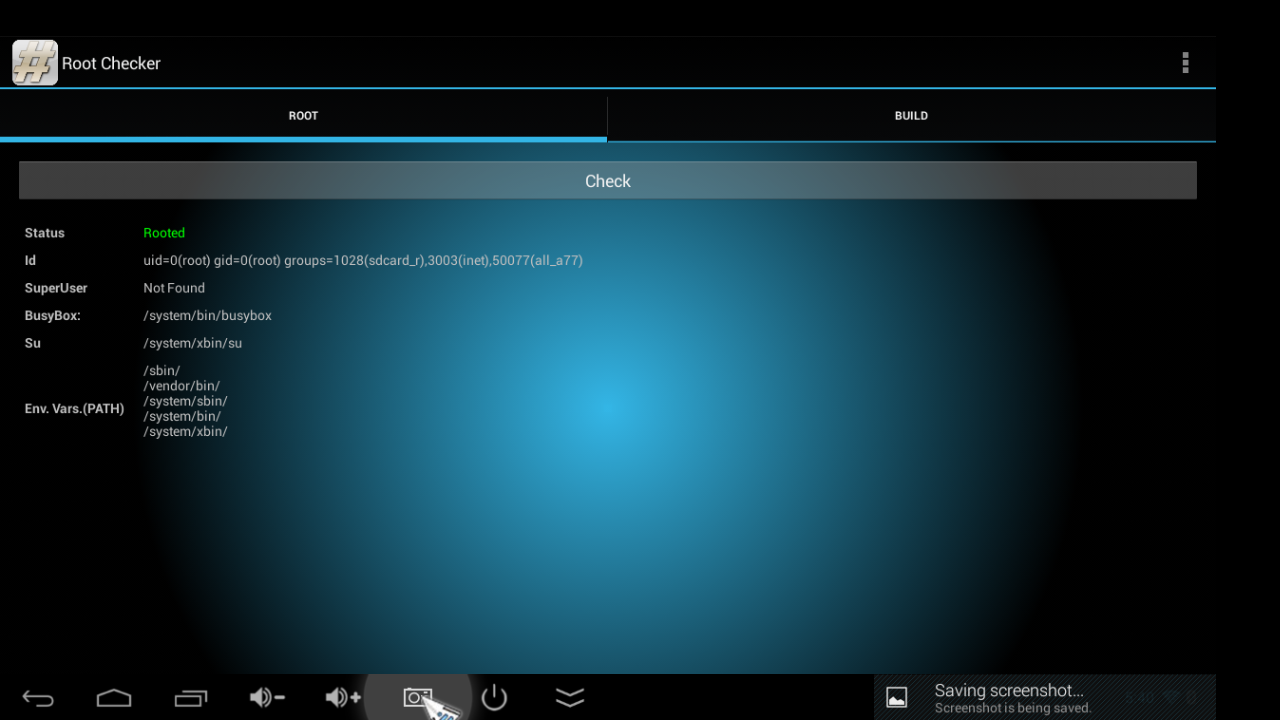 Here is all the test i have finished today,if you want me to test more, just reply here.
Here is the shopping link for Tronsmart mk908ii:
http://www.geekbuying.com/item/Tronsmart-MK908II-RK3188-Cortex-A9-Quad-Core-1-6GHz-Google-Android-4-2-Mini-TV-BOX-2G-8G-BT-External-Wifi-Antenna-Black-318432.html
We have stock for it now, welcome to order!
Eric
Geekbuying Team