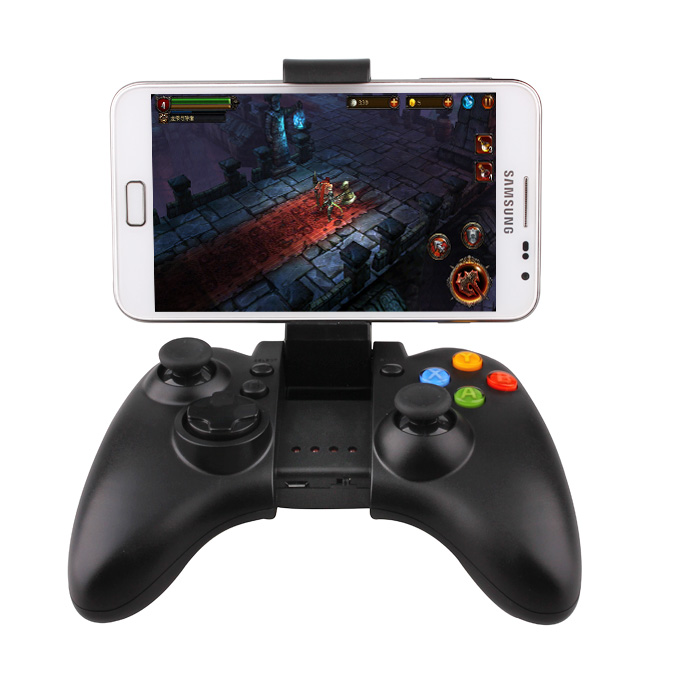 Hello guys, I will introduce you a very new fashion Bluetooth Gamepad that can connect with Android TVBOX to play big games on TV at home.It is a very cool product.No need to root your device, no need to flash custom roms, no need to do complicated keymapping, you can play most of gameloft games, Simulator gams, and even psp games with ppsspp app on your TV box.We already tested in Tronsmart mk908, tronsmart t428,imito qx1, cx-919, and neo x7, all of those android tv box can connect with this bluetooth gamepad, and run smooth!
Certainly you can also use your iPhone and other android phones to play games on this gamepad. One thing to note is that MTK phones will not be supported with this gamepad for now. We will updated the firmware in the future and they will be matched.

See! You can also use two G910 gamepads to play games on TV with your friends at home.Wonderful,isn't it?
We now get its firmware download:
Password is geekbuying.com
Upgrade Method is in the download file.