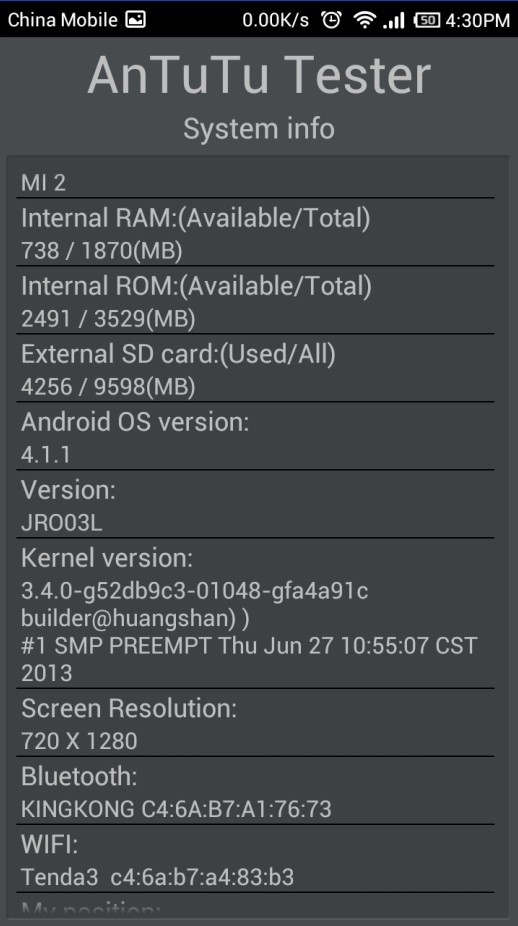 Confused and angry! Why my android device RAM/ROM size is less than the ADs
When you see this essay, i believe you realized that you were cheated:why my android phone/tablet/tv stick has less RAM/ROM size than the description ?
First of all, you have this puzzle means that you do not know where to check RAM/ROM size. Let me tell you how to convince yourself by discovering the truth.
When you want to check the RAM size, please go to Settings—-Apps—Running, then you will see this screen: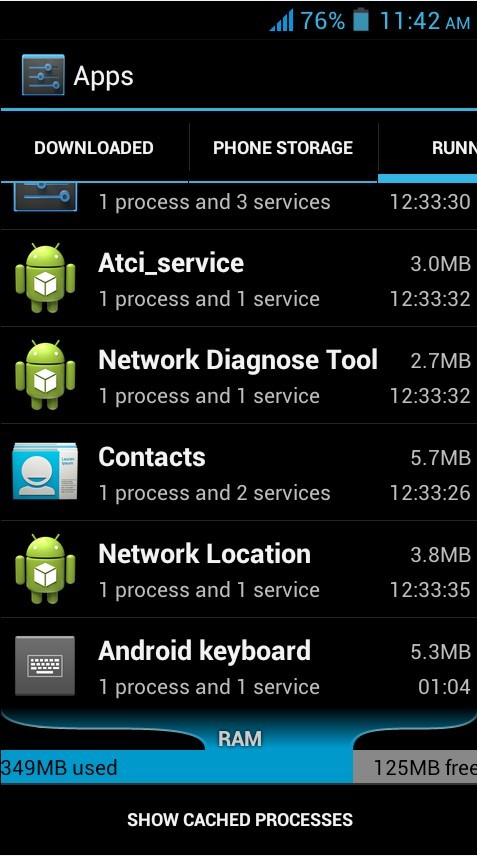 This is the only place that you can check the RAM without other system checking applications.(this is BEDOVE X21,512MB RAM size)
On the bottom of this screen you can find the 3 white big letters "RAM", that is where the truth is : the RAM size used + the RAM size free= the total RAM (android original takes some RAM but i think you can understand it. Considering your laptop, your windows system will takes some RAM size too)
Someone go to settings—storage , finding that the "internal storage is 0.99GB,you maybe feel cheated, At this time, friend, RAM can not be check from "storage", please GO TO SETTINGS—-APPS—RUNNING to find the truth.
Well, RAM size checking is easy. Now let us talk about ROM.
As we know, every android device has a flash card for memory, that is so called ROM flash memory disk. When the manufacturer install the android system and firmware into the phone, they will divide this ROM flash disk into 2 part first. The first part is called " internal storage" ,the second part is called "Phone storage" (or maybe "SD card storage", that is depend on the phone , this "SD card storage " is not the extended SD card that you are thinking about, i mean all of this checking is based on the truth that you did not insert any memory card into this phone/tablet/tv stick )
Then, how to check the real ROM size of the android device ?
1: easy way, use maths.
Go to settings—storage—find the "total internal storage space " and the "phone storage space" make an easy plus, like this one: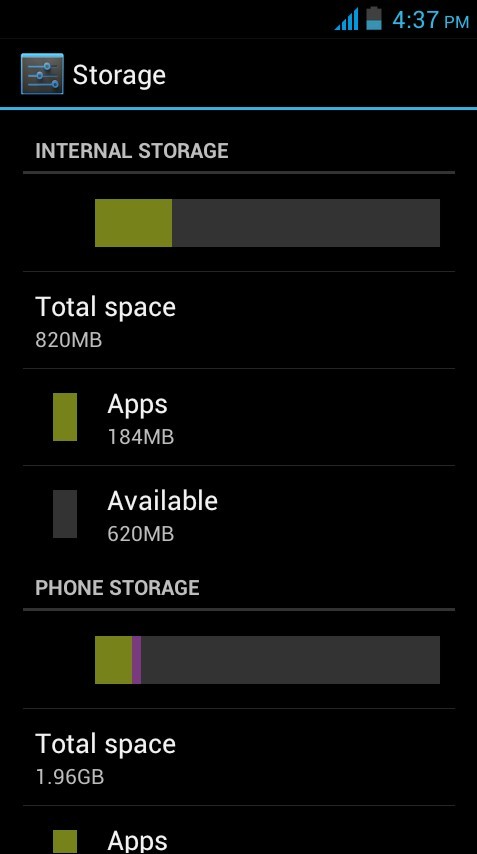 0.8GB+1.96GB,The result will be about 3GB ,since android system has been take some space, then this phone is 4GB RAM.
2: by antutu benchmark or antutu tester:
Download and install antutu benchmark into your phone, running it and go to "info" (you will find it on the bottom of the first interface after you run antutu benchmark):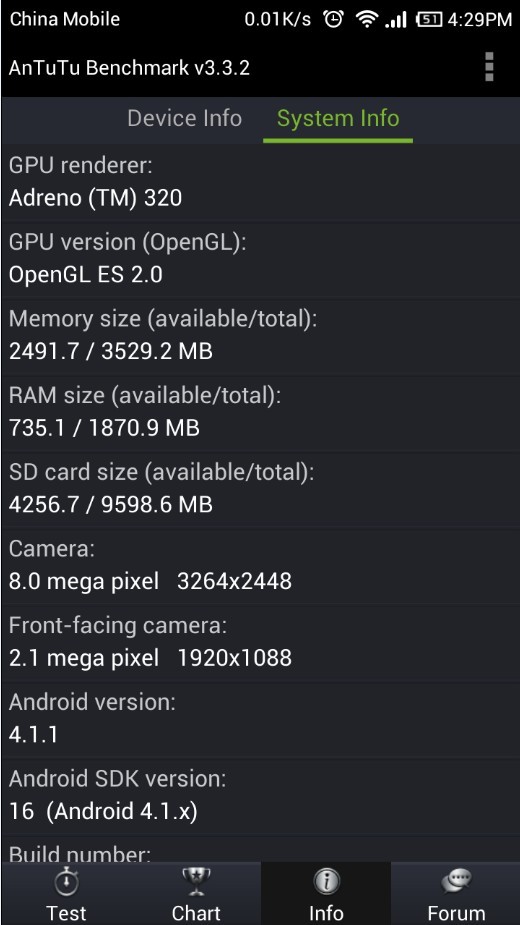 This is the test result of XIAOMI M2 16GB(i did not extended a micro SD card into it before test, by the way,XIAOMI M2 do not support extended micro SD card ). The total memory size is 3.5GB, while the SD card size is 9.5GB. 3.5GB+9.5GB=13GB , so this phone is 16GB ROM (system takes some).
Here is the test result from Antutu tester: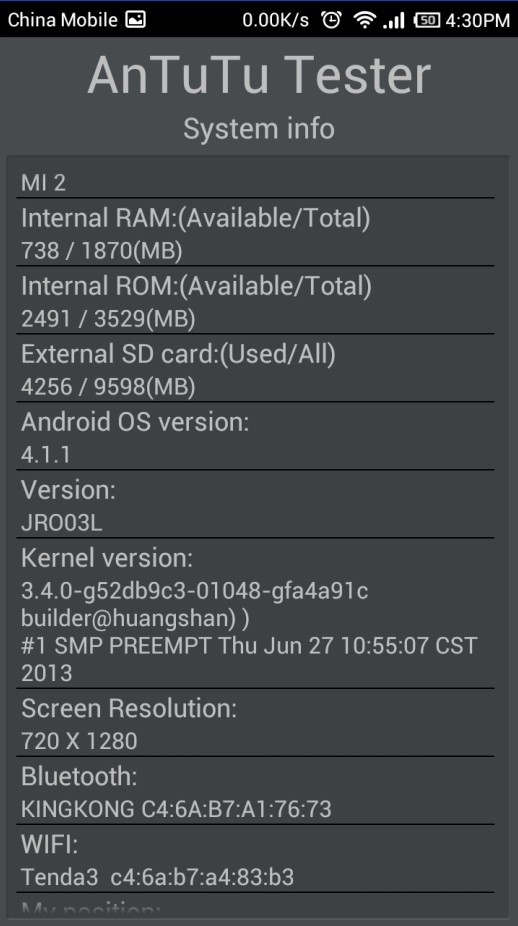 Every test application name the 2 part of memory disk differently, but the result will be the same. The ROM was divided into 2 part from the first time it was born, so both you and the seller can not nothing about this 🙂
After you finishing reading this post, please understand that you were never cheated.
Have a nice day.