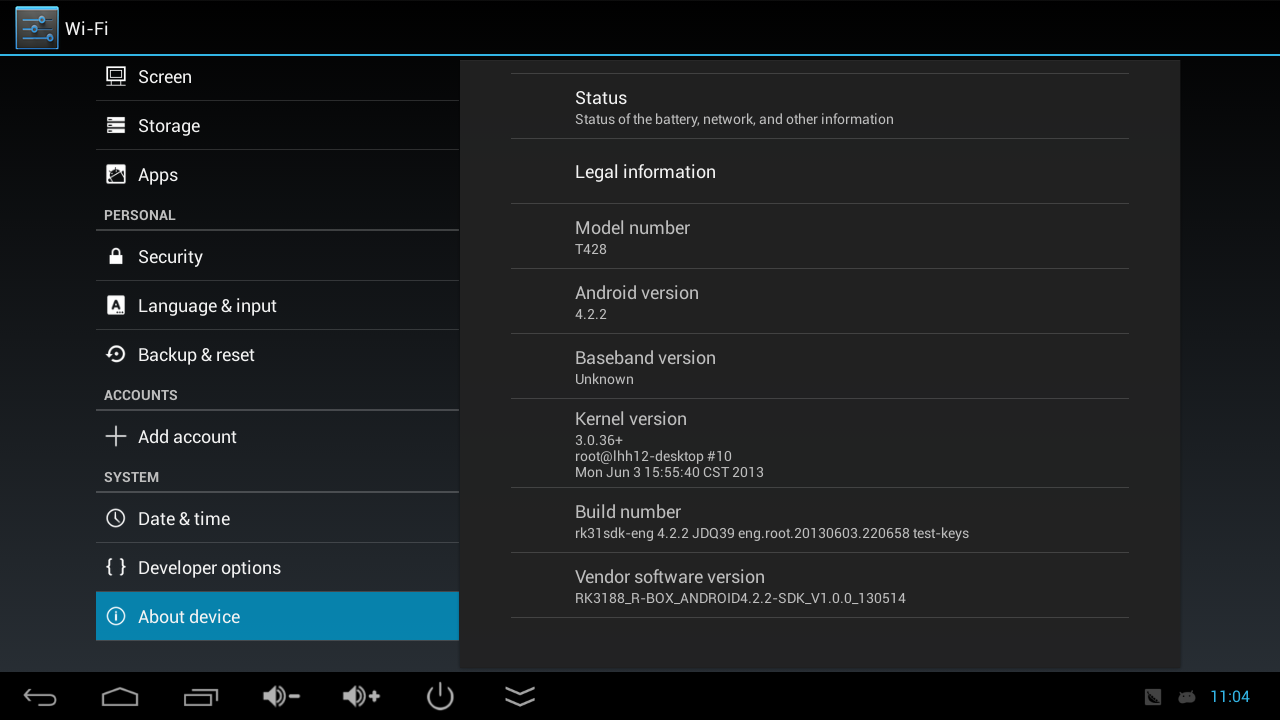 Guys, here is the newest firmware for Tronsmart T428.
Fix the usb audio problem,now you can do skype video chat with your Tronsmart T428.(tested with Logitech C170 Web camera)
Here is the firmware download link:
This is the 720P firmware, and i also ask them to put a real 1080P rom,and i am uploading it.
Firmware update tool download link:
http://www.mediafire.com/download/b9ckxat6t4cw5qc/Rockchip_Batch_Tool_v1.6.rar
Firmware Update instruction, check here
https://blog.geekbuying.com/index.php/2013/04/28/tronsmart-t428-firmware-upgrade-instruction/
Here are the screenshot after you made the upgrade