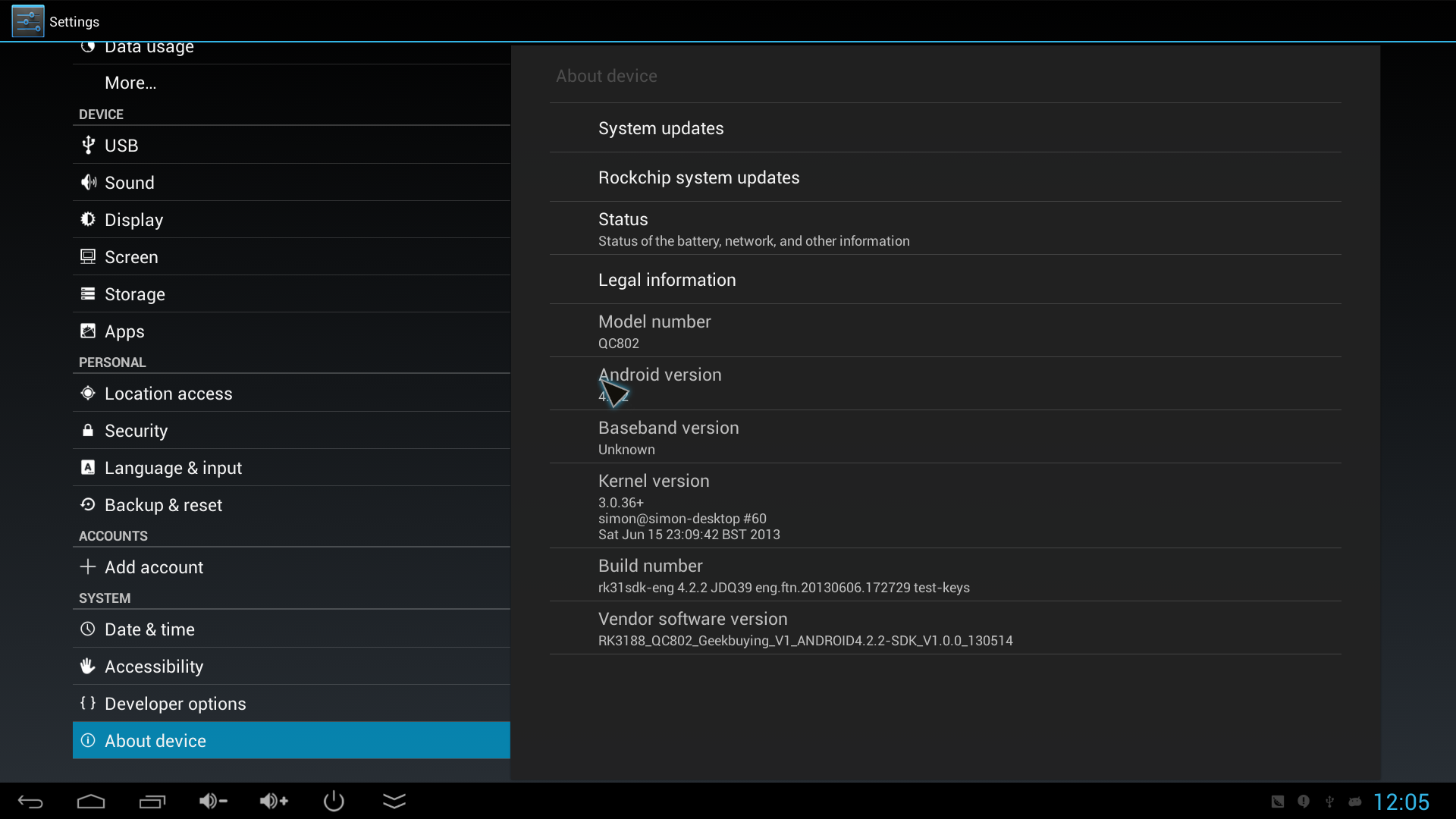 Ok, guys, it's time to play with the new rom for the other quad core tv sticks.
This rom is made by our friends, and special for Geekbuying Customers 🙂 It is base on the latest firmware for QC802 RK3188 quad core tv sticks, and we have tested it can work well.
Because Rikomagic MK802IV , QC802, UG007B, MK809 III has the same hardware, so this custom rom should also work on those device.
Changlog:
Make to real 1080p output in these device;
Please notice, the real 1080p output will make your device hotter, so flash at your own risk.
Firmware Download Link, please click here
How to install?
1 Download the firmware above;
2 Decompress the file you just download;
3 click" RKDevelopTOOL_V1.37″ folder and run"RKandroidtool"
4 find a paper clip and press the recovery button in QC802/MK809III/UG007B (reovery hole is in the side of those tv sticks) and AT THE SAME TIME, put the micro usb cable in the OTG port(not the DC port) and connect with your PC;
5 now your pc should inform you find a new device, and go to "my computer' –"device manager" to install the drivers, the driver is also in the download file.
6 after install the driver, the RKANDROIDTOOL will inform you foundRKandroid rock usb, and then click" RUN" button.
Some Screenshot after you made the upgrade: