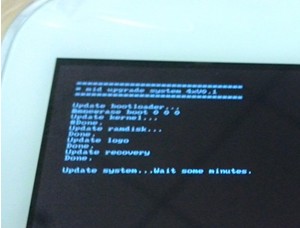 Hello, guys!!!
Good News.
Hyundai T7S can be upgraded Android 4.2 OS, come on and try it!
Password is geekbuying.com
Extract the firmware and you get the files as shown below:

All of files put into the TF card.
Insert the TF card to Hyundai T7S.
Shut down the tablet.
Press the volume – key and hold, press the power key at the same time into upgrading mode, as shown below: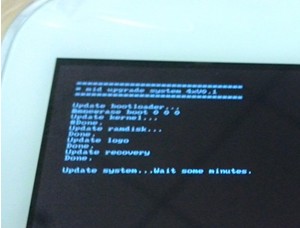 Automatic upgrade complete and automatic shutdown.