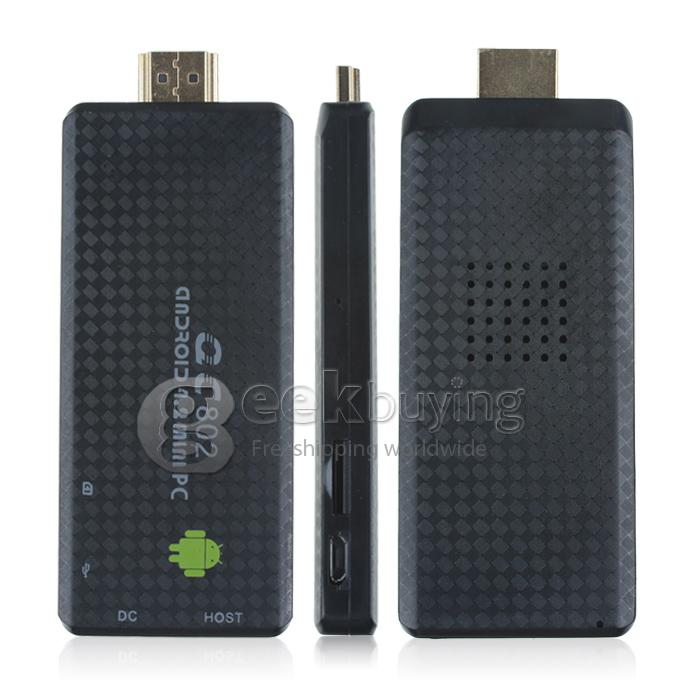 Some days ago, we make a post about Ugoos Quad Core TV stick plan,and introduce they will release three new model, UG802B,UG007B and MK809III. Now we begin to get some stock for UG802B and UG007B, and they also release a new model called: QC802.
All of them are having the same specification, but different cases, so i still don't understand why this factory doing this, business trick? lol, who knows, but today, we are introuding their new quad core tv stick: QC802
QC802 is a new rk3188 quad core mini pc, like other quad core tv stick we have introuduced, it use the powerful 28nm RK3188 quad core GPU,and Mali400 mp4 GPU. with 2GB RAM and 8GB storage. System is coming in Android 4.1, but factoried said they will make it to Android 4.2 once rockchip release that.
compare with the Tronsmart MK908 and T428, the QC802 come with two micro USB port. One is for DC power, the other is for connecting with PC.
The others are same as T428, the male HDMI port, one USB 2.0 port.and micro sd card slot.
Accessories includes: one USB cable, and one HDMI cable, one charger and one english user manul.
What's inside?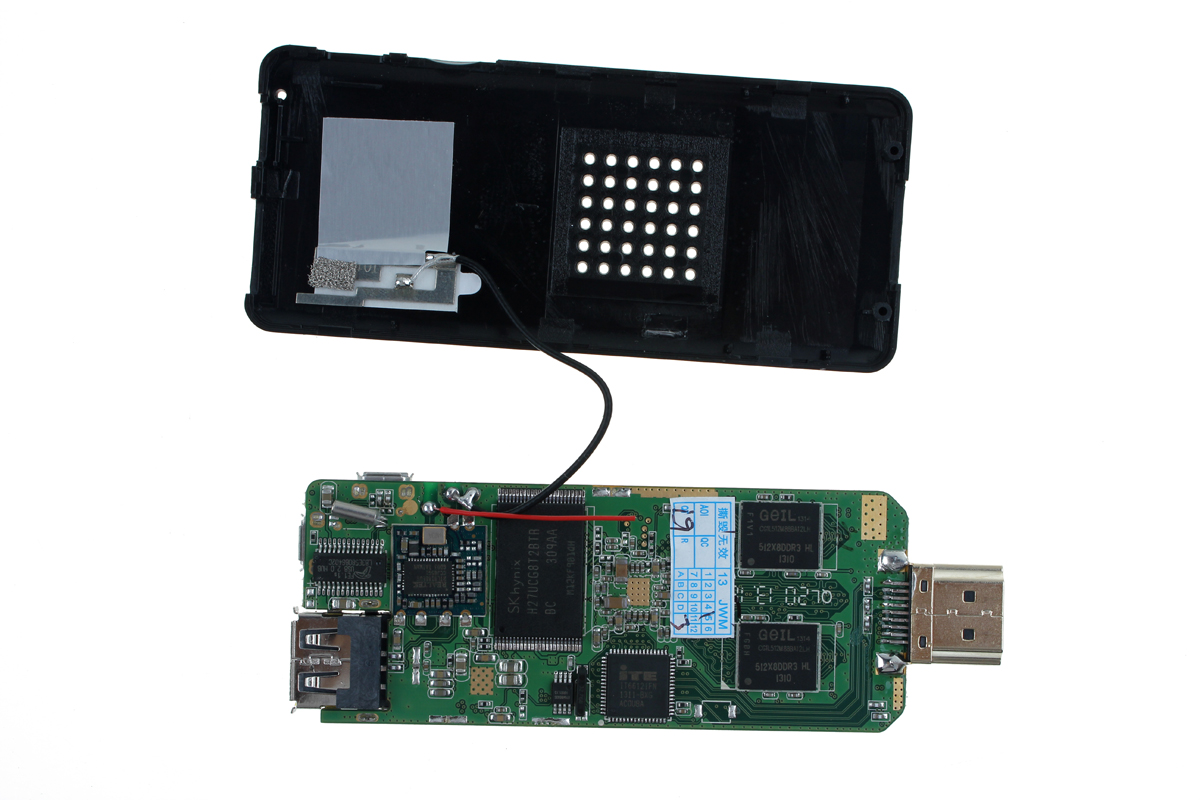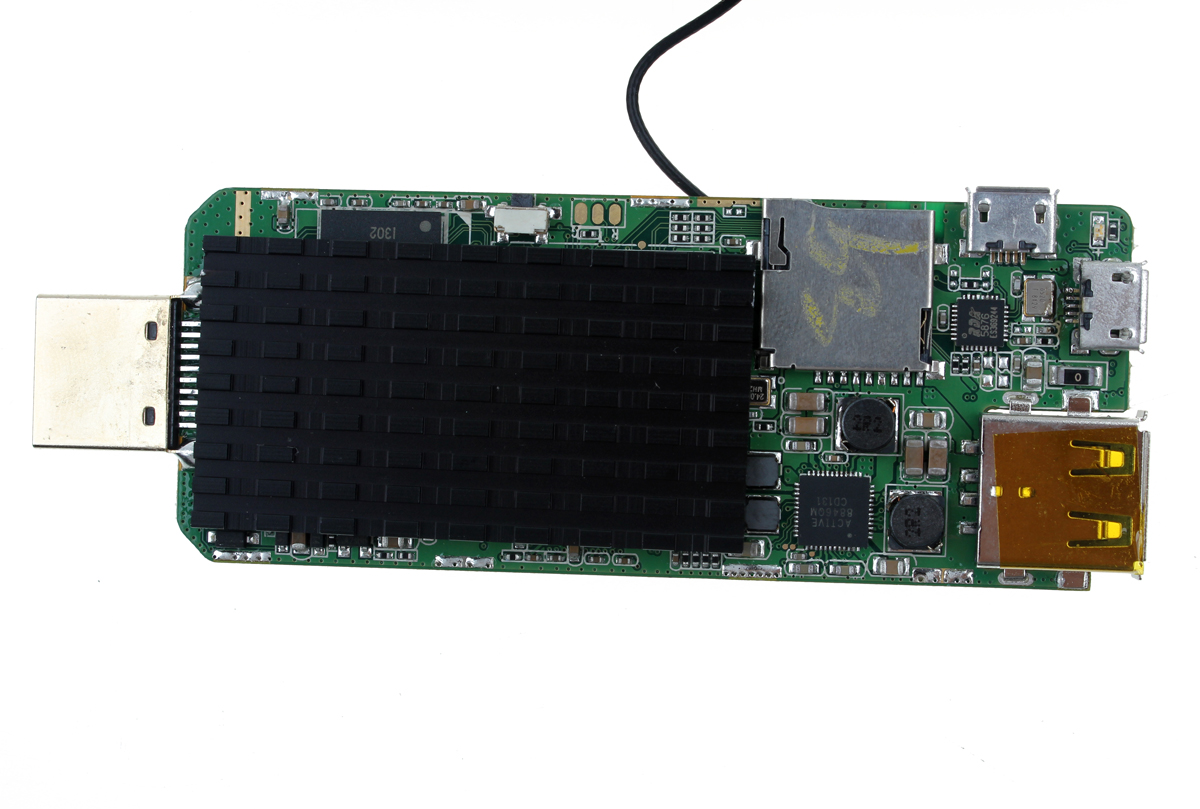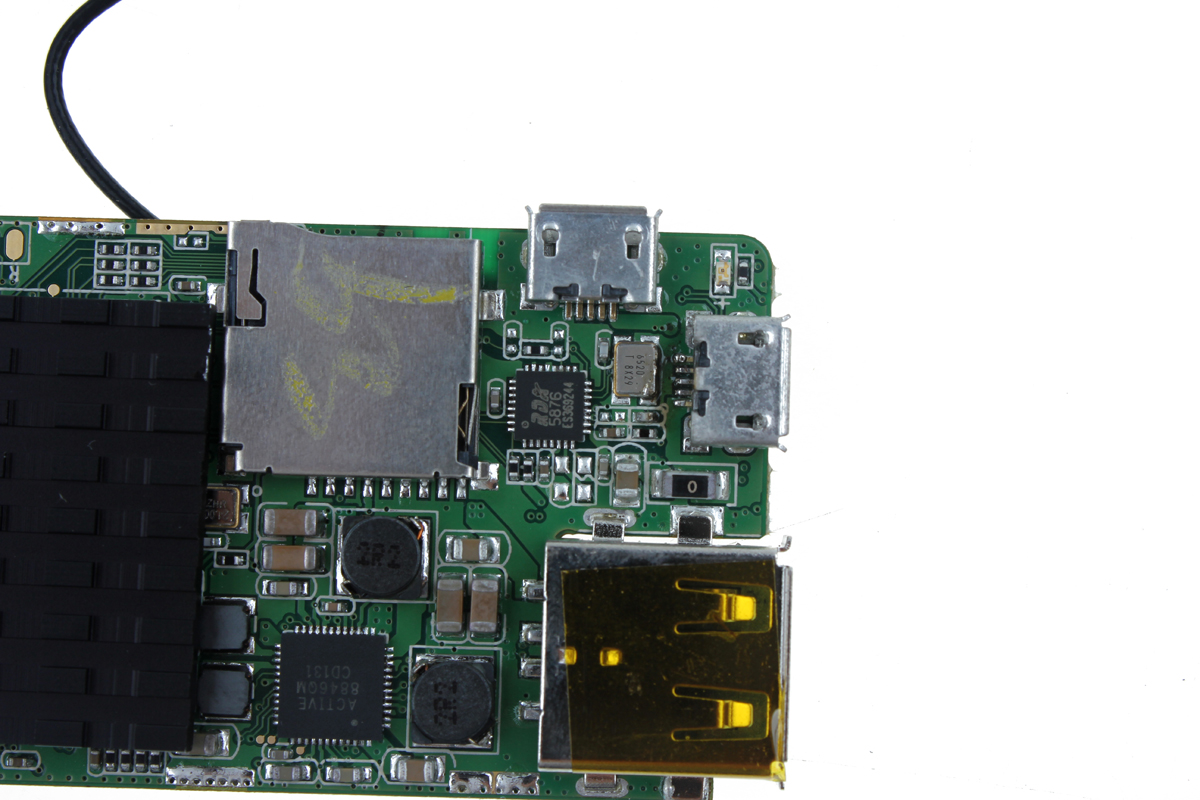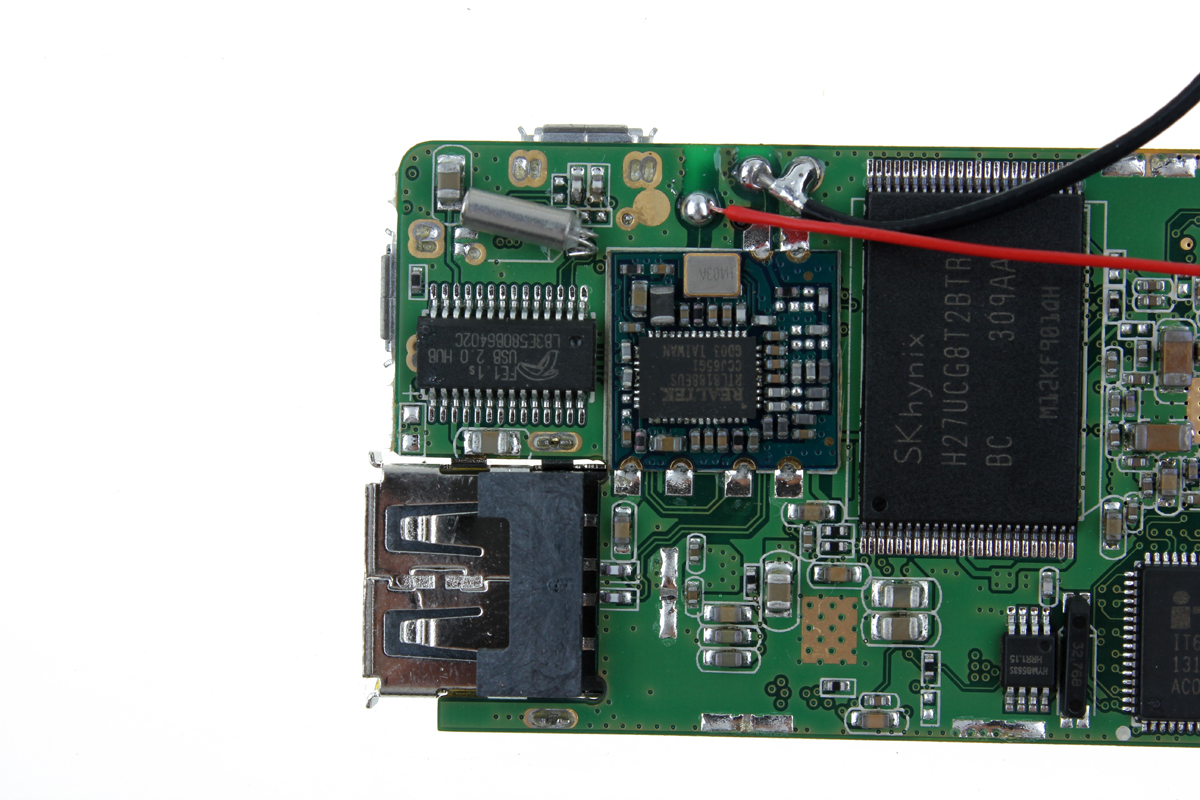 System Review:
Though in the QC802 they print it "android 4.2" , however, now the shipped device will still come with Android 4.1, please notice this.
They put the soft power off and hide status bar function in this ROM.
Google play store is pre-installed;
The QC802 is also use realtek 8189 wifi model, and max wifi speed is 150MBPS. (BUT don't support 5ghz, only support 2.4Ghz wifi, Tronsmart T428 support 5ghz)
About output, it is still 720p up scale to 1080P, but you can get real 1080p in future with a custom rom or 1080p kernel, In my opinion, for regular use, the 720p is enough, the 1080p will make the cpu get higher temp.and will make some app crash.
Antutu Benchmark score is 14456, the future rom update will improve this, but for stock rom, it is.
wifi signal is not bad, i can find lots of wifi signal near my office.
About XBMC, i recommend to read this post and know how to use XBMC well:
https://blog.geekbuying.com/index.php/2013/05/09/how-to-use-xbmc-play-1080p-file-with-external-player-in-rk3188-tv-sticksuch-as-tronsmart-mk908-and-tronsmart-t428/
About ROOT:
This QC802 is rootable, and i follow this instruction:
Make sure USB Debugging is enabled on your Ugoos QC802(Settings -> Developer Options)
Connect your Ugoos QC802 to a Windows PC via the mini USB port. (now only support rooted via Windows PC, no linux or Mac)
Your PC should detect a new device, and try to install the driver. You can download the driver http://www.mediafire.com/download.php?yqxz3wnqi2hpmcm
After having installed the driver, download RK3188_ROOT.rar (password: geekbuying.com), and extract the files.
Click " TPSparkyRoot.bat" and follow the instructions. After 2 reboot, your device should be rooted.
Now Qc802 is in stock in our warehouse, and ready for ship.