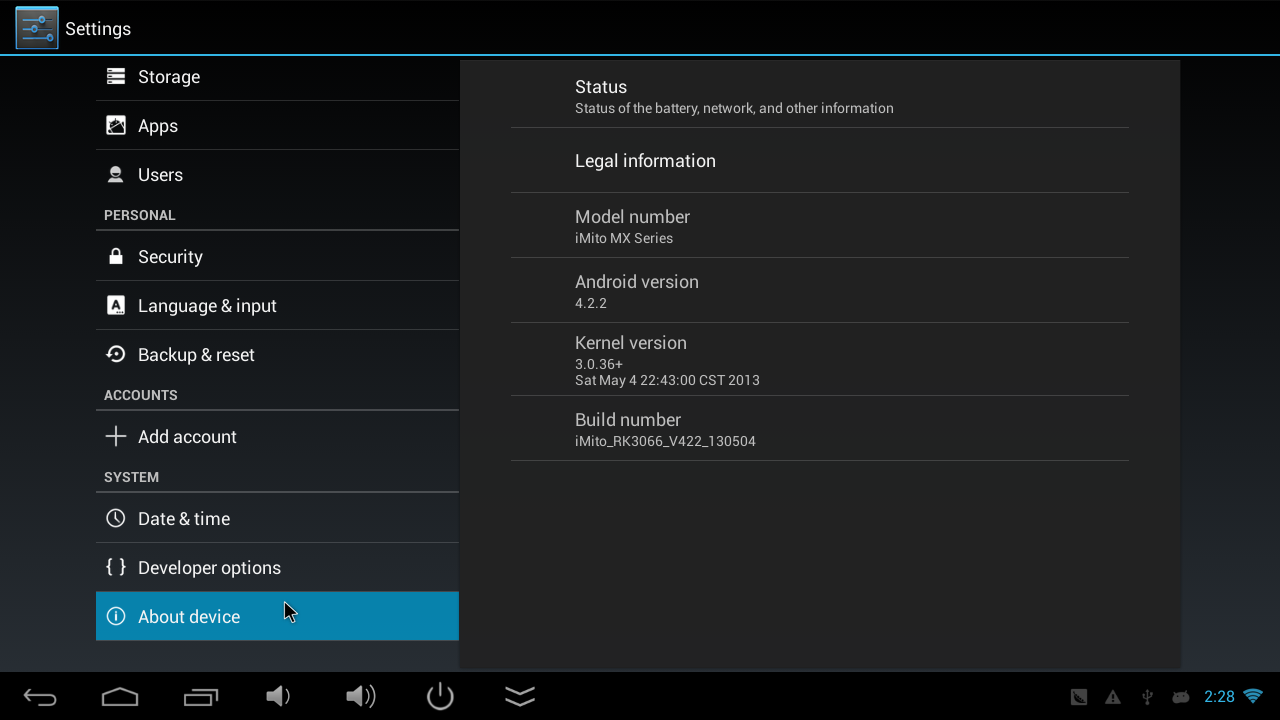 okay, guys, Geekbuying bring the other good news for you!!! In our effort, iMito factory finally made this Android 4.2 Firmware for their imito mx1 and mx2 series. Now, for imito mx1 and mx2 users, you can try the latest firmware in your device.
Here is the firmware download link:
Download link 1: http://www.mediafire.com/download.php?x8f02u2ga4c34rp
Download link 2:https://mega.co.nz/#!ZE1VWBaA!RjtJtB9ysW4gmpTWPq8yR3GRQkMDmr4gbWyXU10YJDM
Password is geekbuying.com
Please make sure to use the flash tool to do the upgrade, don't use the micro sd card to do the update!
Here is the flash tool you may use:
http://www.mediafire.com/download/b9ckxat6t4cw5qc/Rockchip_Batch_Tool_v1.6.rar
If there is password also geekbuying.com
It's very easy to flash:
Just open the flash tool, load the firmware you just download, and then go to find a paper clip and press the recovery button( it should be near the male hdmi port, a small hole) and at the same time connect your imito mx1 or mx2 with your PC, and now you will see the "1" change to green colour,and then click the restore.
Here is some screenshot after you succesfully flash: