CUBOT A890 latest Firmware Released 0502 Version.
This ROM fits for all Cubot A890.
Changelog:
1. Fix the screen black fits for all cubot A890.
2. Change the booting logo and image
Download link: CUBOT A890 0502
Password: geekbuying.com
Pls Note: if you bought from us before 15th April, or screen go black after flash this ROM, you need to flash again but a little different step when flashing.
1. After you choose every file, before you click "start all" you need to click select senor and LCD, then click unlock, and then choose HD720 in the LCD option.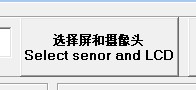 2. Then close the note window. and click start all, everything it the same as the method before.