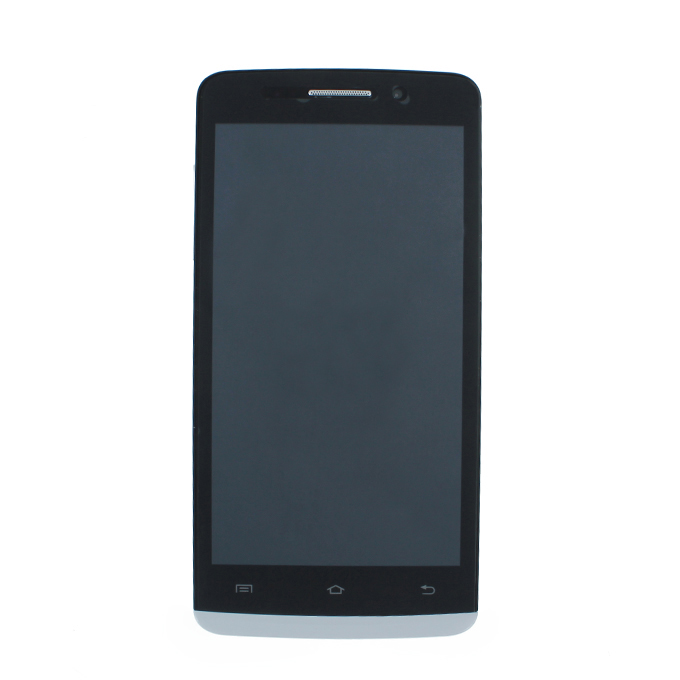 BEDOVE HY5001,a quad core smartphone ,is equipped with MTK6589 CPU , HD screen of 1280*720 resolution ,12.0MP main camera and Androiod 4.2.1OS .At the same time ,it also has a RAM of 1GB and 8GB of ROM .It supports 1080P video decoding .
Here are the detailed parameters .
| | |
| --- | --- |
| CPU | MTK6589 quad core ,Cortex A9 1.2GHz |
| RAM | 1GB |
| ROM | 8GB |
| Card extend | 32GB |
| Operating system | Android 4.2.1 |
| Screen | 5.0inch 1280*720 |
| Display Color | 16000K colors |
| Networking | GSM/WCDMA |
| SIM slot | 2 |
| Camera | Dual cameras ,2.0MP front camera,12.0MP back camera |
| FM radio | Yes |
| Bluetooth | Yes |
| Battery | 1900mAh |
| Dimensions | 144mm*72mm*9.95mm |
| Net weight | 185g(with battery ) |
BEDOVE HY5001 has an excellent display screen and its color is 16000K ,so the picture quality is very high .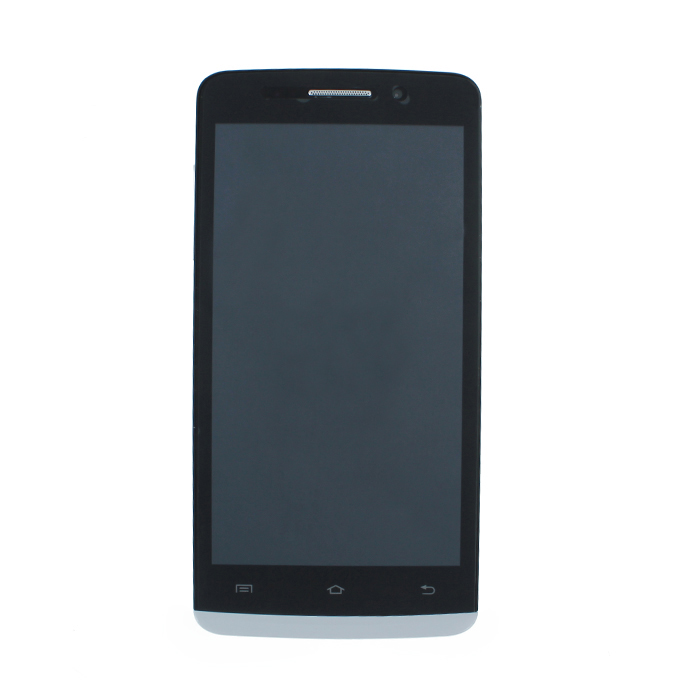 The front of the smartphone .The border of the front has two kinds of colors ,black and white . BEDOVE HY5001 has a shape of quadrate ,it's designed regularly .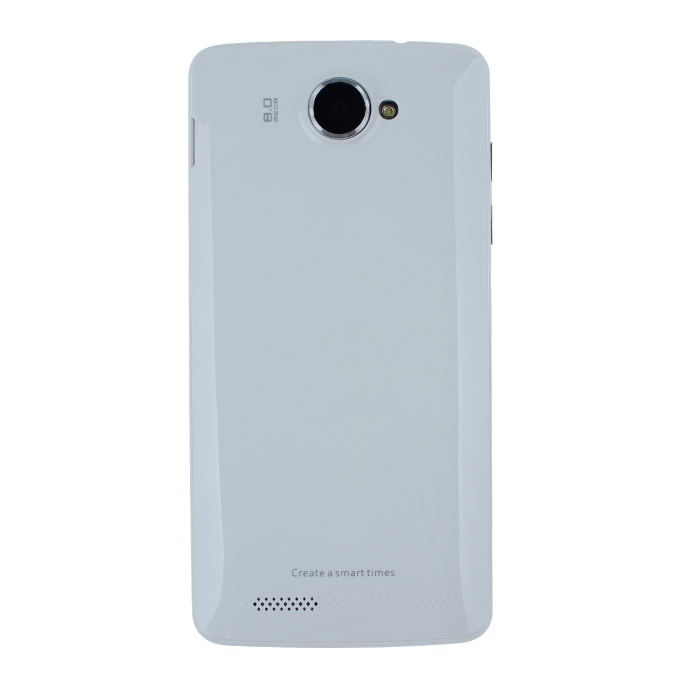 The back of BEDOVE HY5001.The back cover is white and feels smooth .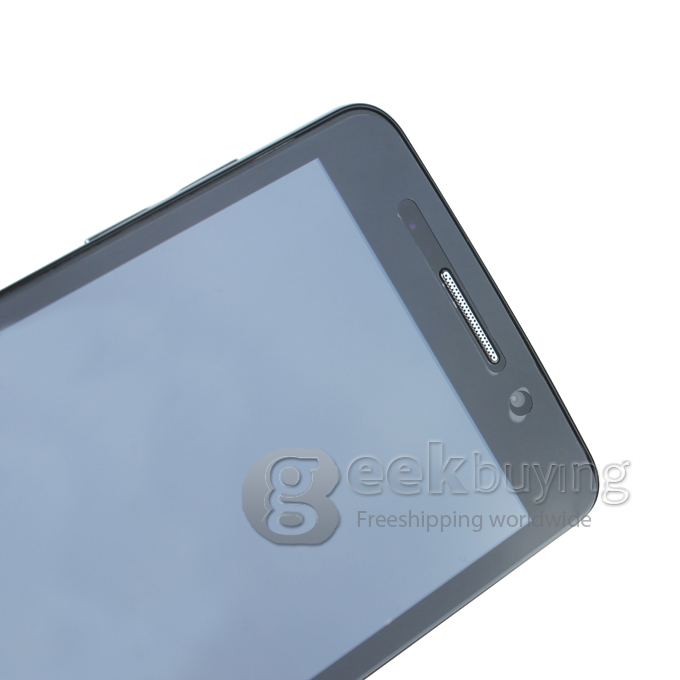 The front camera and loudspeaker .The front camera is 2.0MP .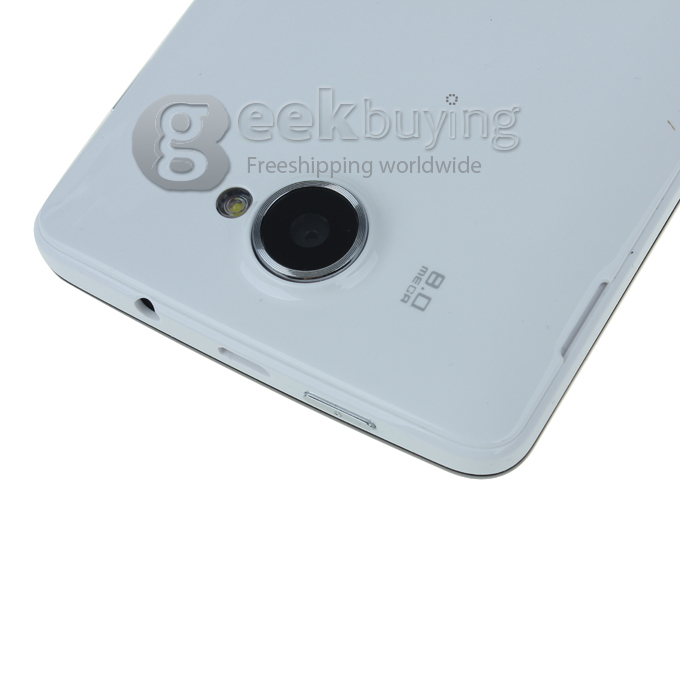 The back camera ,12.0MP .We have reasons to believe that you can take photos of high quality .

From left to right ,earphone ,Micro-USB ,and power button .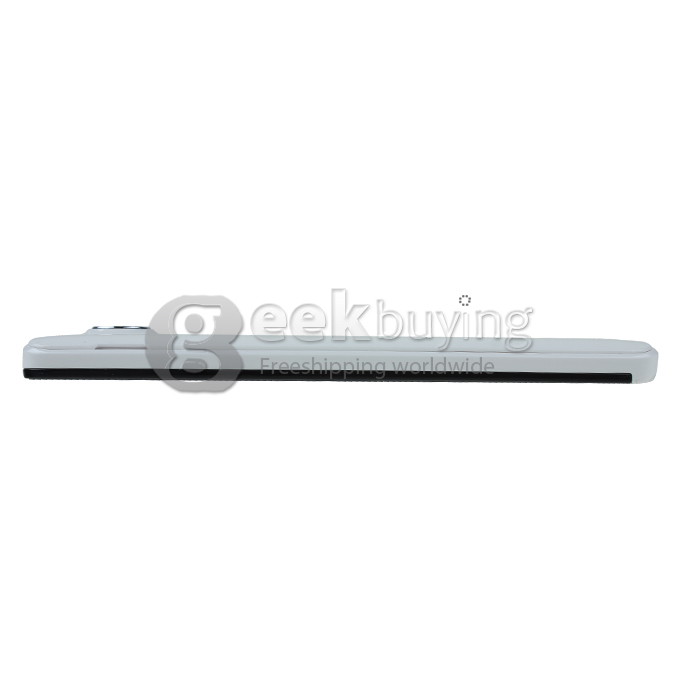 One side of BEDOVE HY5001,no buttons and ports here .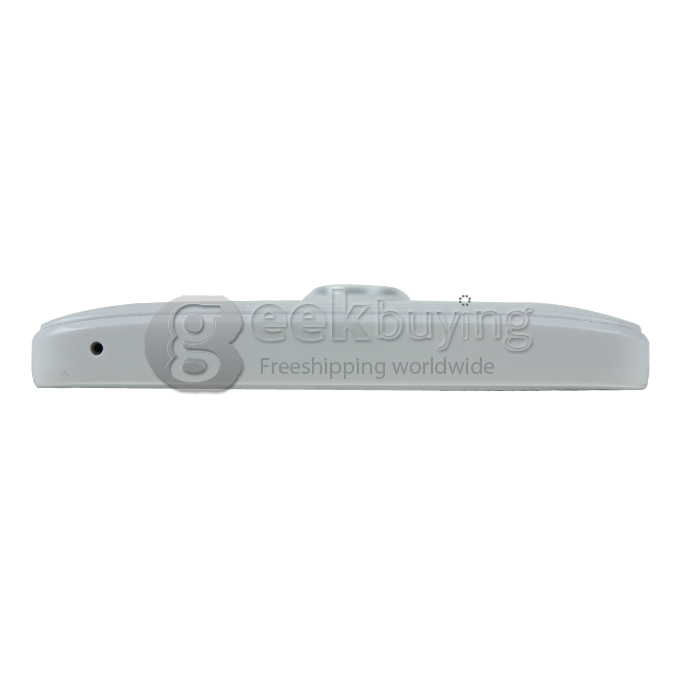 Another side of BEDOVE HY5001,also no buttons and ports here .

Volume button is on this side .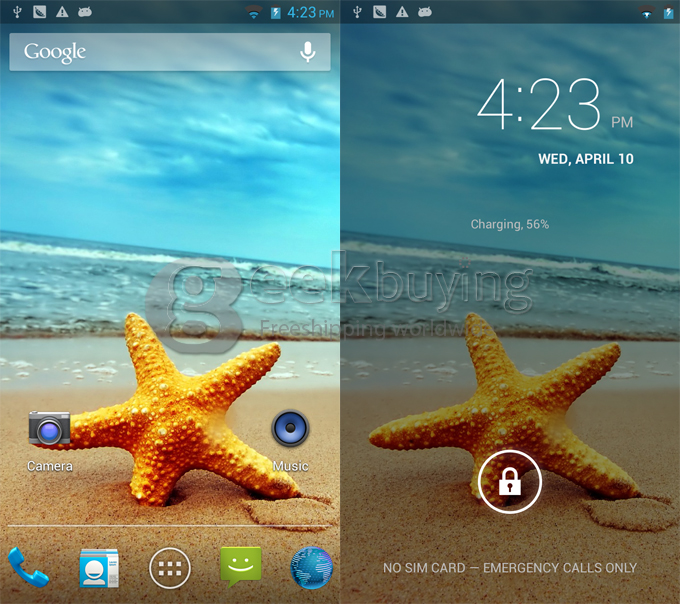 The screen before unlocking and after unlocking .You can select different ways of screen locks .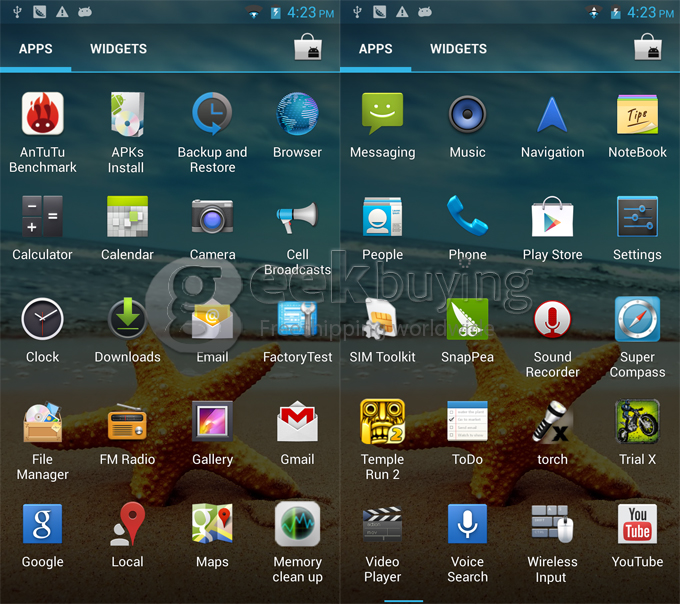 |
The application page .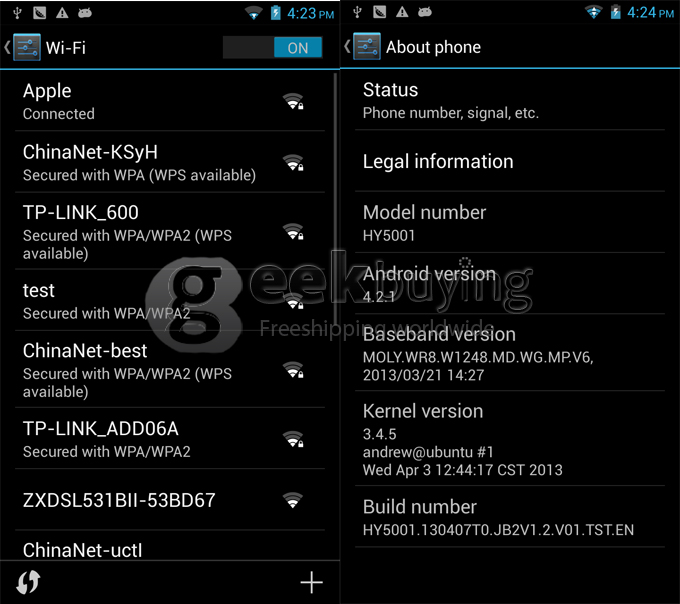 WIFI signal and system information .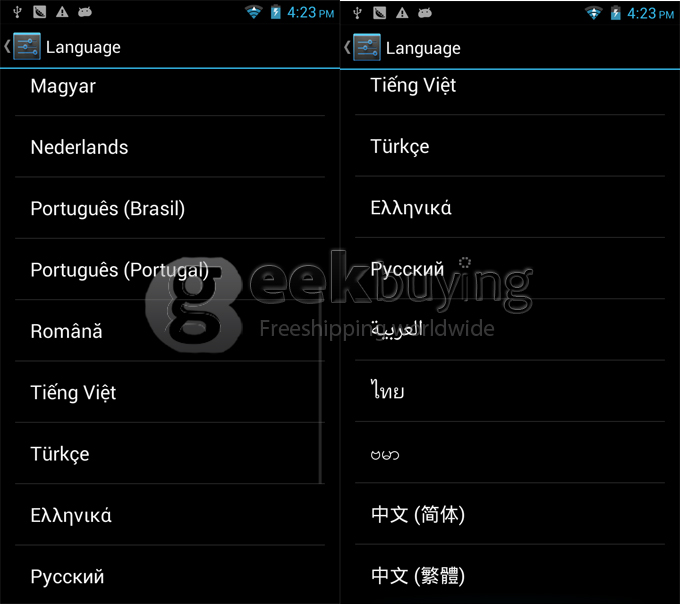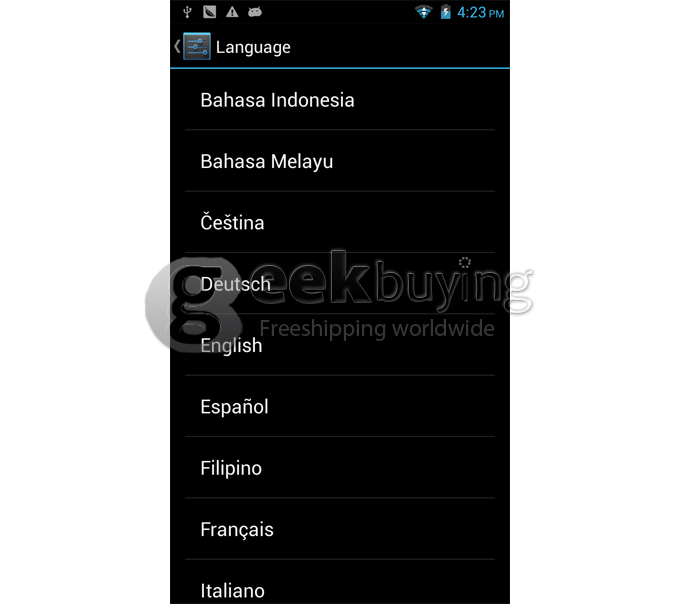 Like other Android phones ,BEDOVE HY5001 also supports multi-language work .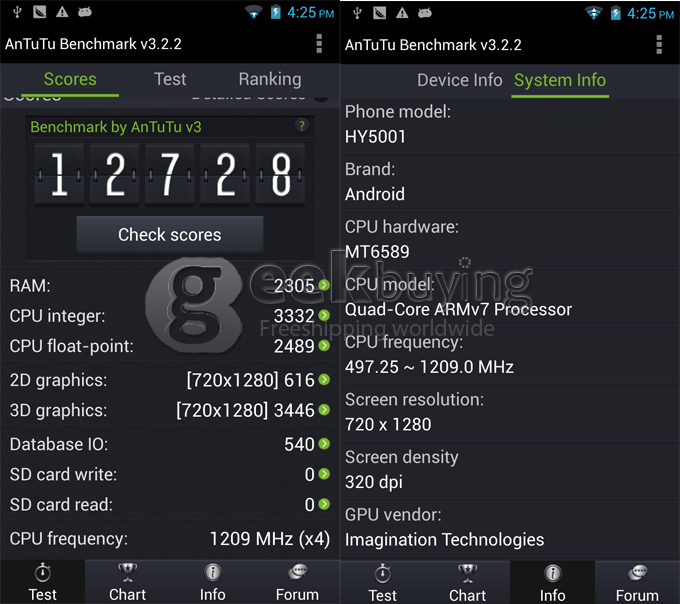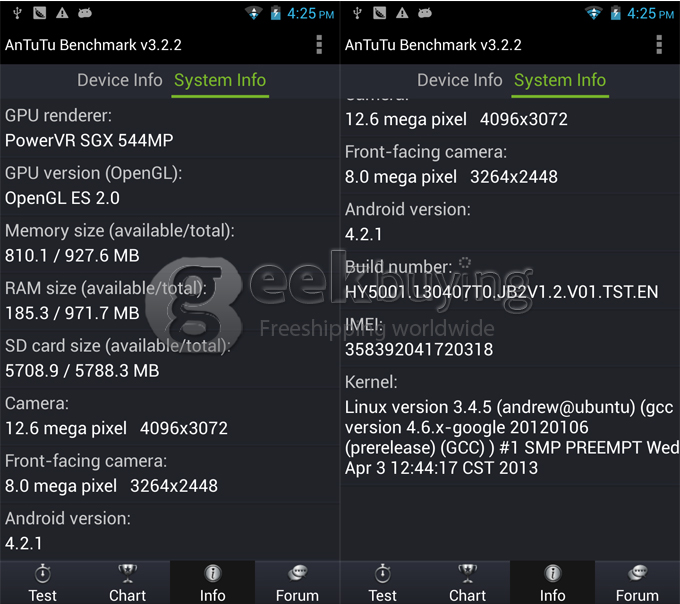 AnTuTu test information .
As a quad core smartphone ,game function is necessary .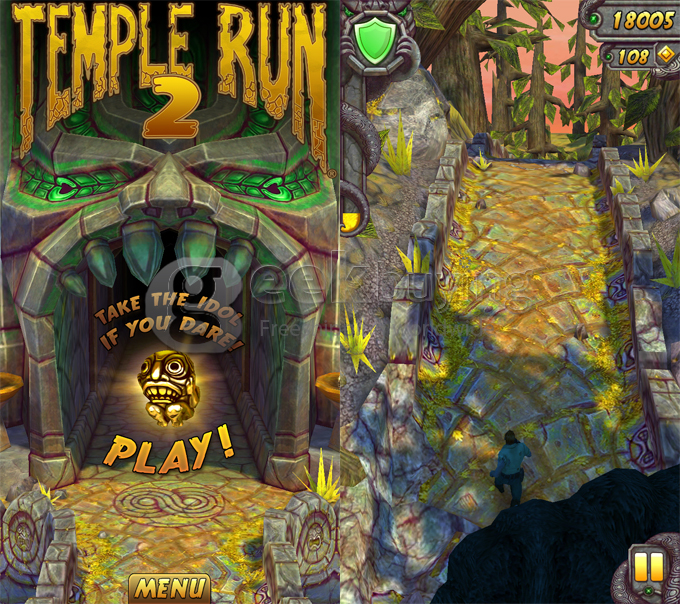 Temple Run 2,a good tool to test the G-sensor and touch sensitivity .I'm pleased with these aspects of BEDOVE HY5001.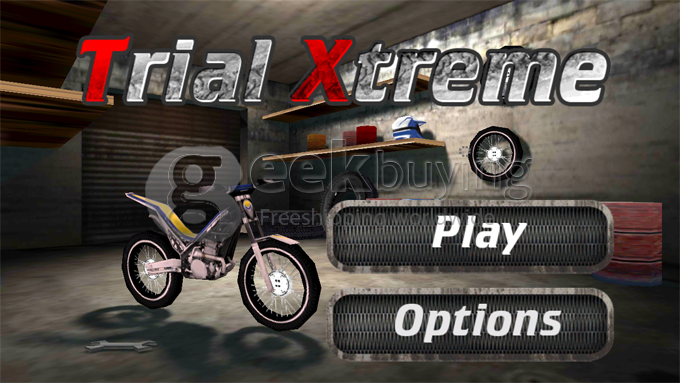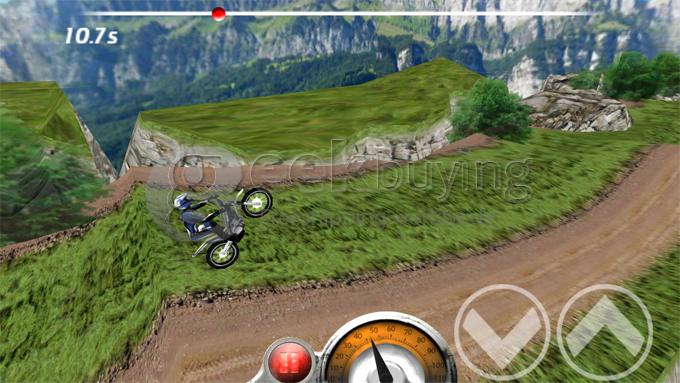 Trial extreme ,also a exciting game ,can help you test the touch sensitivity too .
During the test ,these two game ran smoothly which indicates the smartphone performs good .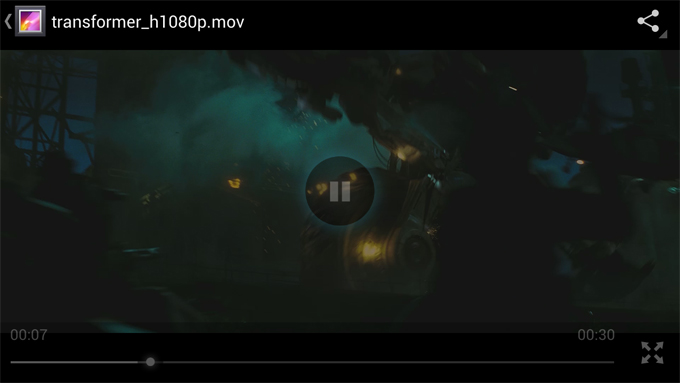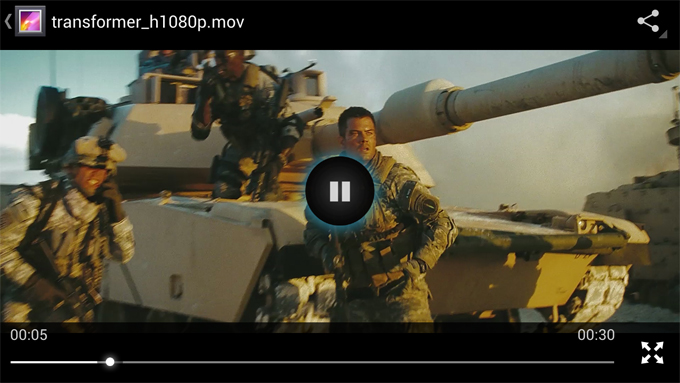 BEDOVE HY5001 has a HD screen of 1280*720 resolution ,it supports 1080P vido playing .I had a try by a video of the film "Transformer ",1080P ,the video ran smoothly and the picture quality also is very high .In a word ,the screen of BEDOVE HY5001 is its biggest highlight .You can have a try !