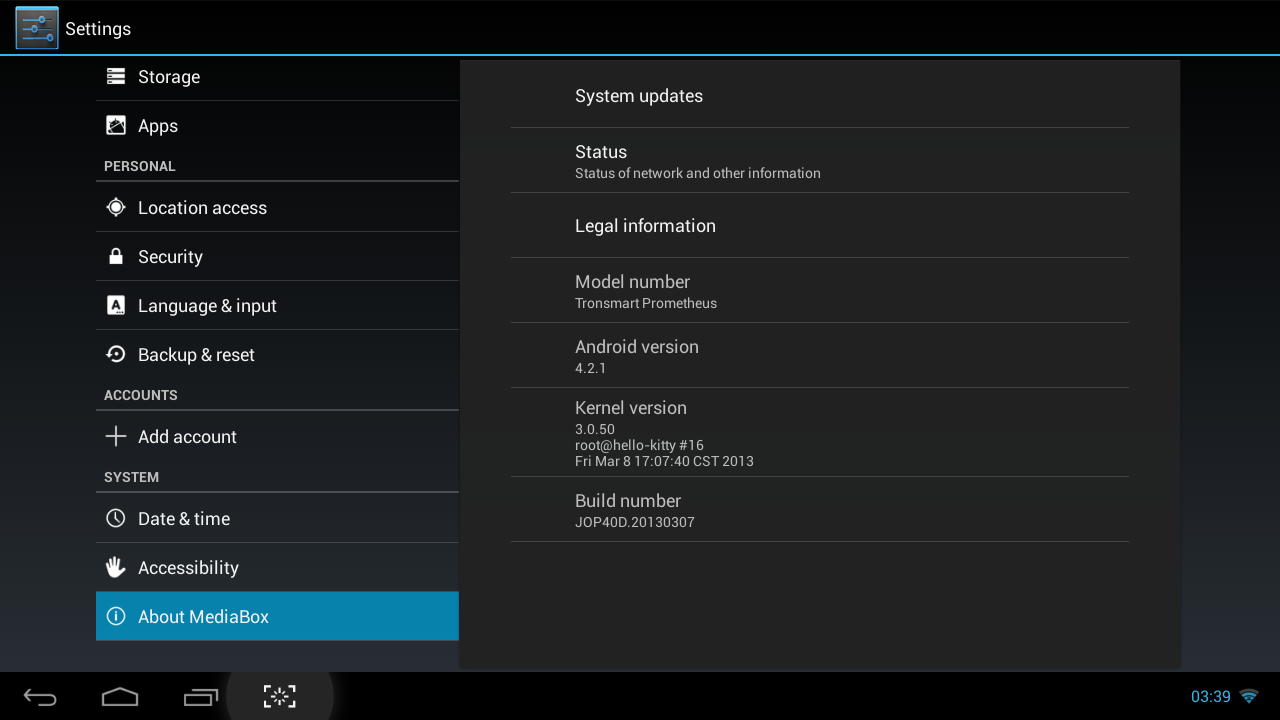 Hi guys:
We get the newest firmware from Tronsmart, Here is the firmware download link:
https://www.dropbox.com/s/jyfumfvmlf91c94/2013-3-08%284.2_root_ac3_dts_market_xbmc%29.zip
Changelog:
1 Upgrade to Android 4.2.1 ( This is the only TV BOX which launcher android 4.2.1 now)
2 Solve the DTS problem;
3 Come with rooted;
Upgrade Instruction:
Please notice, Tronsmart tell us the upgrade method is a little different from before.
We should flash 2 times with the firmware, and then get the tv box working.
Here is what we are doing:
1. Open the download folder;
2. you will get below 7 files.
3. Put these 7 files (don't open zip file) in root of your SD card, then follow below upgrading method,
(1) Use a paperclip inserts to press the reset key which is at back side of the Android TV Box and hold it;
(2) Power on the Android TV Box (connect the AD adapter with device), wait for blue Led flash 3 times then release reset key;
(3) System will automatically upgrade. (Make sure power is not interrupted during the upgrading process);
(4) Device will be reboot after upgrading. (Check the software version in setting-> about media player. You will see it).
After you did this, you will find there is no any upgrade image on your TV, please don't worry, after 5 mins, you can do the second flash, do as the same process, and this time, you will find the upgrade image on your TV, and after that, you will get the new firmware.
Please make sure to install the XBMC apk in the download file, DO NOT USE OTHER XBMC version. it is specifical for Prometheus.
Here is some screenshot after we made the upgrade: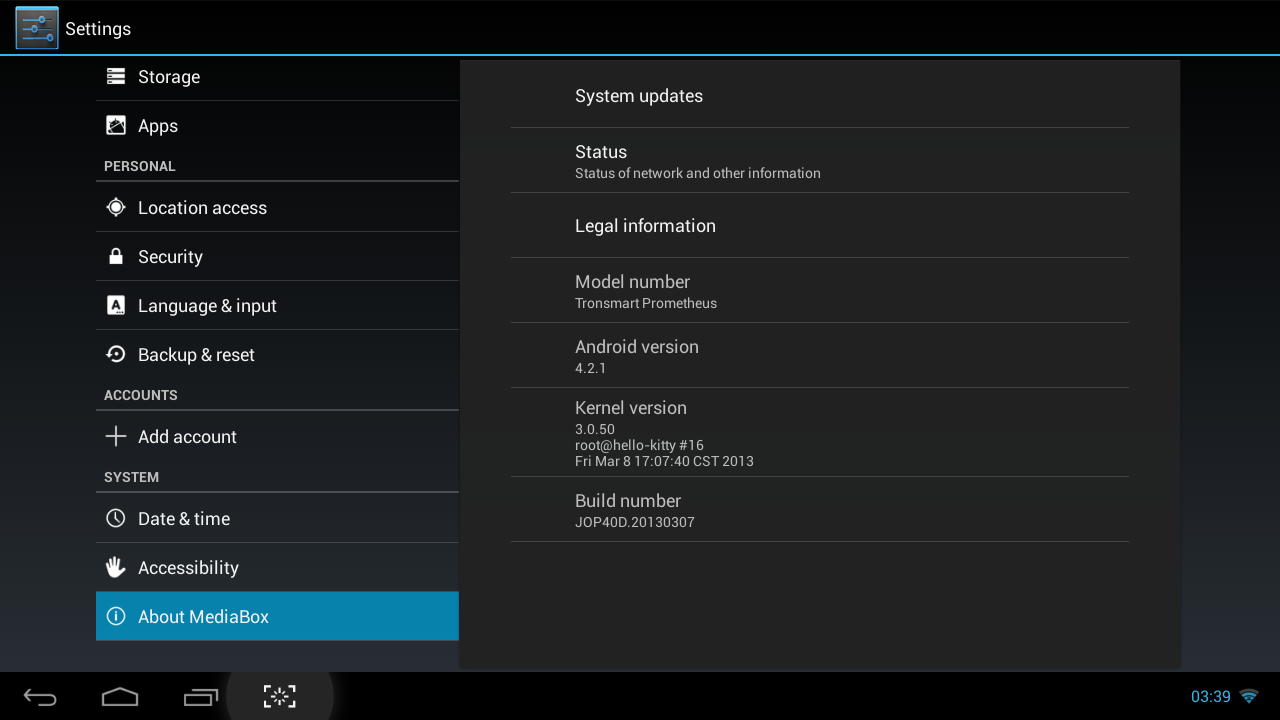 Add Wirless Display function in Android 4.2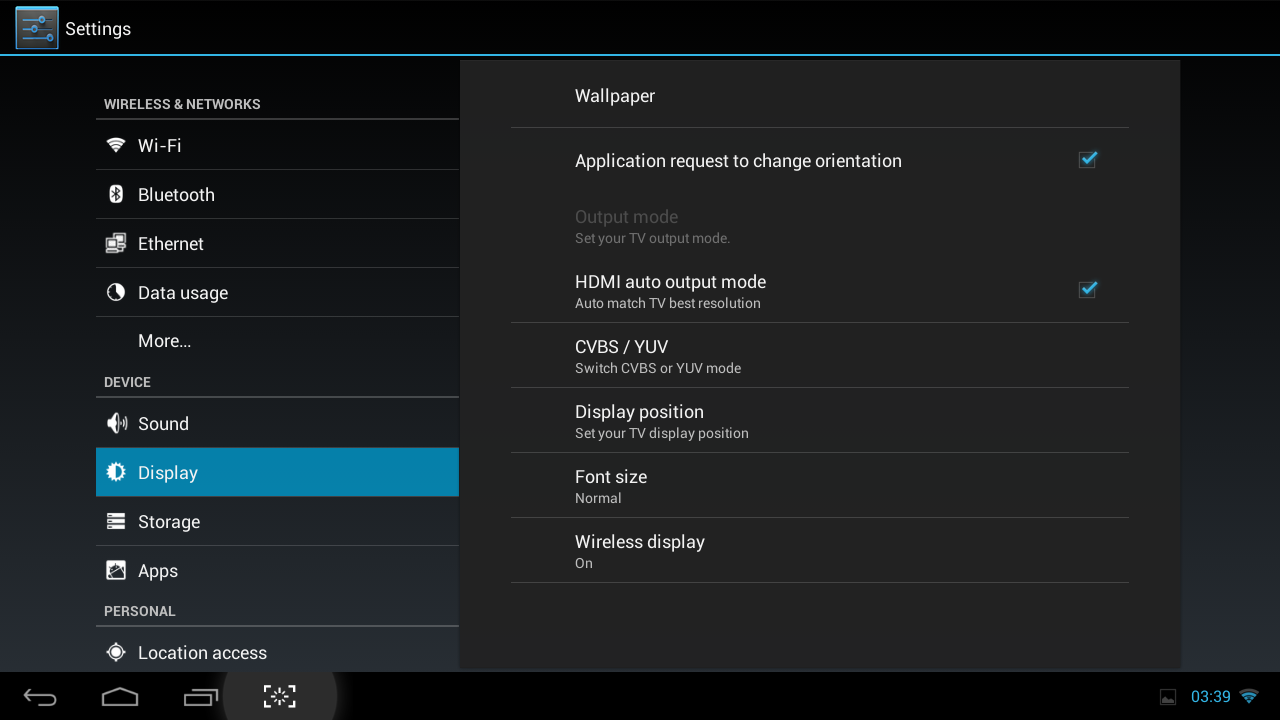 Android 4.2 UI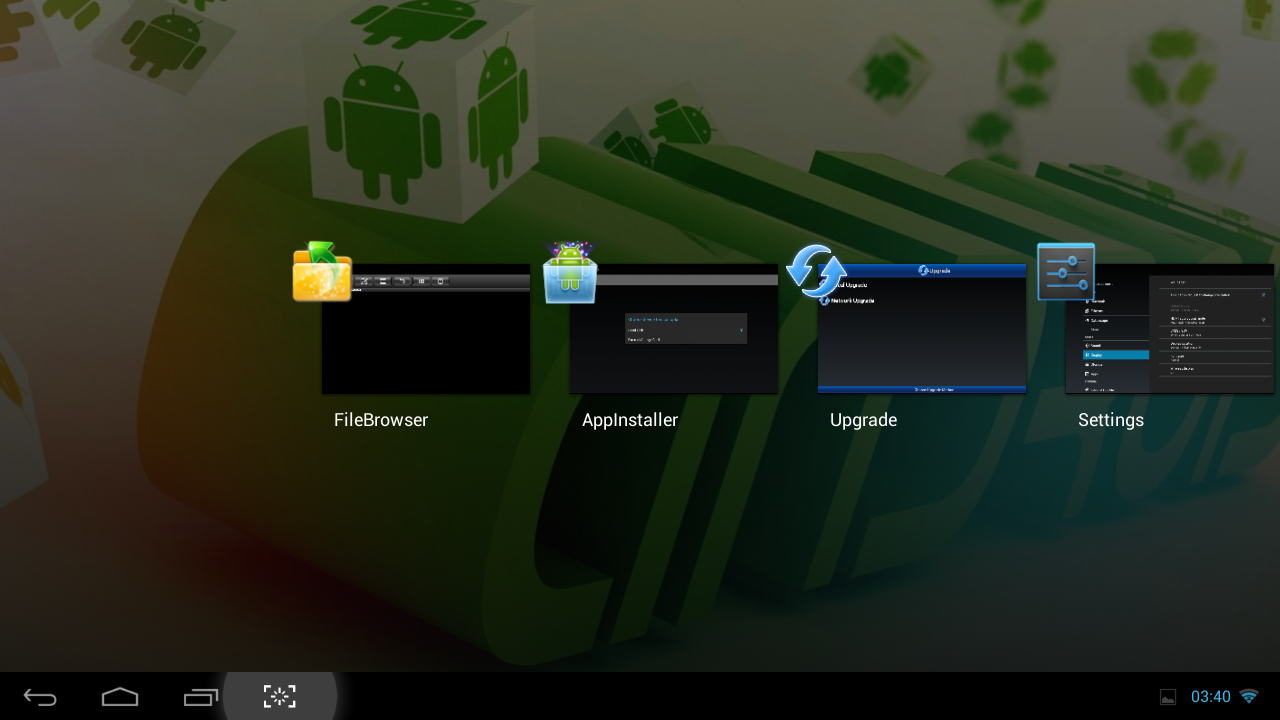 New CLOCK feature
Enjoy!