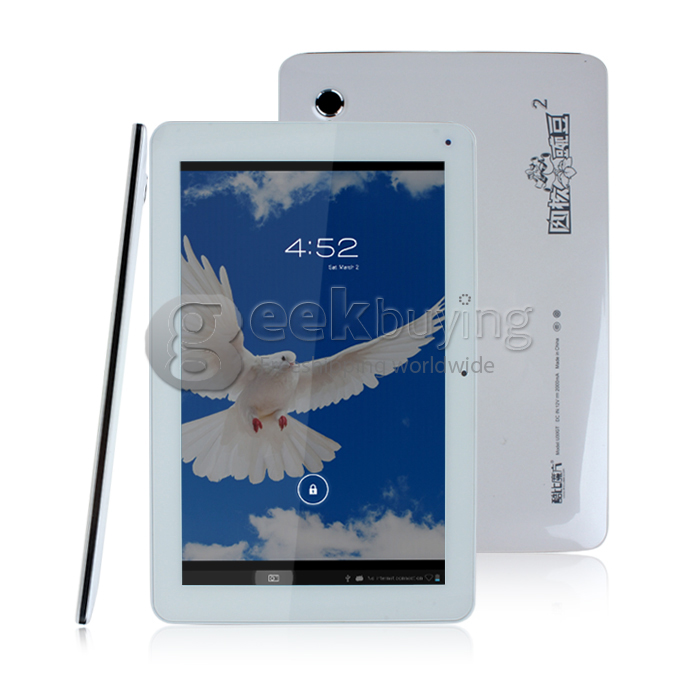 Even the Cube U30GT2 quad core tablet pc is still presell status, however, the factory has released the stock firmware for it. We just mirror it to dropbox. so you can share it easily;
Rom Developers, you guys can go to check this Stock firmware, and then ready to prepare what you can do when you get the cube u30gt2 in hand:)
Here is the firmware download link:
https://www.dropbox.com/s/a95b43yx1ccz15v/U30GT_2%20V1.01%2020130311.zip
Password: geekbuying.com
Firmware Upgrade instruction:
1 If this your first time to do the upgrade on your PC, then you should install the drivers first.
Please turn off your cube u30gt2, press the vol+ and power button together, and then connect cube u30gt2 with your pc using the usb cable in package, (don't leave your hands with that two button before your computer find the new device)
and then follow the below instruction:
2 After install the driver, then you can be ready to flash the stock firmware:
Open the download file, you will get two folder, one named"firmware", the other is "drivers"
Open the "firmware" folder, and click the " cube u30gt2 flash tool.exe" icon. you will see the following menu:
Now you should do the following:
Power off your cube u30gt2, Press VOL+ and power button (like you do when install drivers),and at the same time, connect the cube u30gt2 with your PC.
After you successfully update the system, you may be met a problem, the system will be in chinese after your first reboot, if you have this problem, don't worry, you can read the following instruction and change your system language from chinese to english.
https://blog.geekbuying.com/index.php/2013/03/13/how-to-change-language-from-chinese-to-english-in-nextway-f9x-after-you-reset/

Shopping Link for cube u30gt2 is here:
http://www.geekbuying.com/item/Cube-U30GT-10-1-inch-Quad-Core-RK3188-Android-4-1-Tablet-PC-Retina-Screen-1920-1200-2GB-RAM-16GB-BT-Gyroscope-314425.html