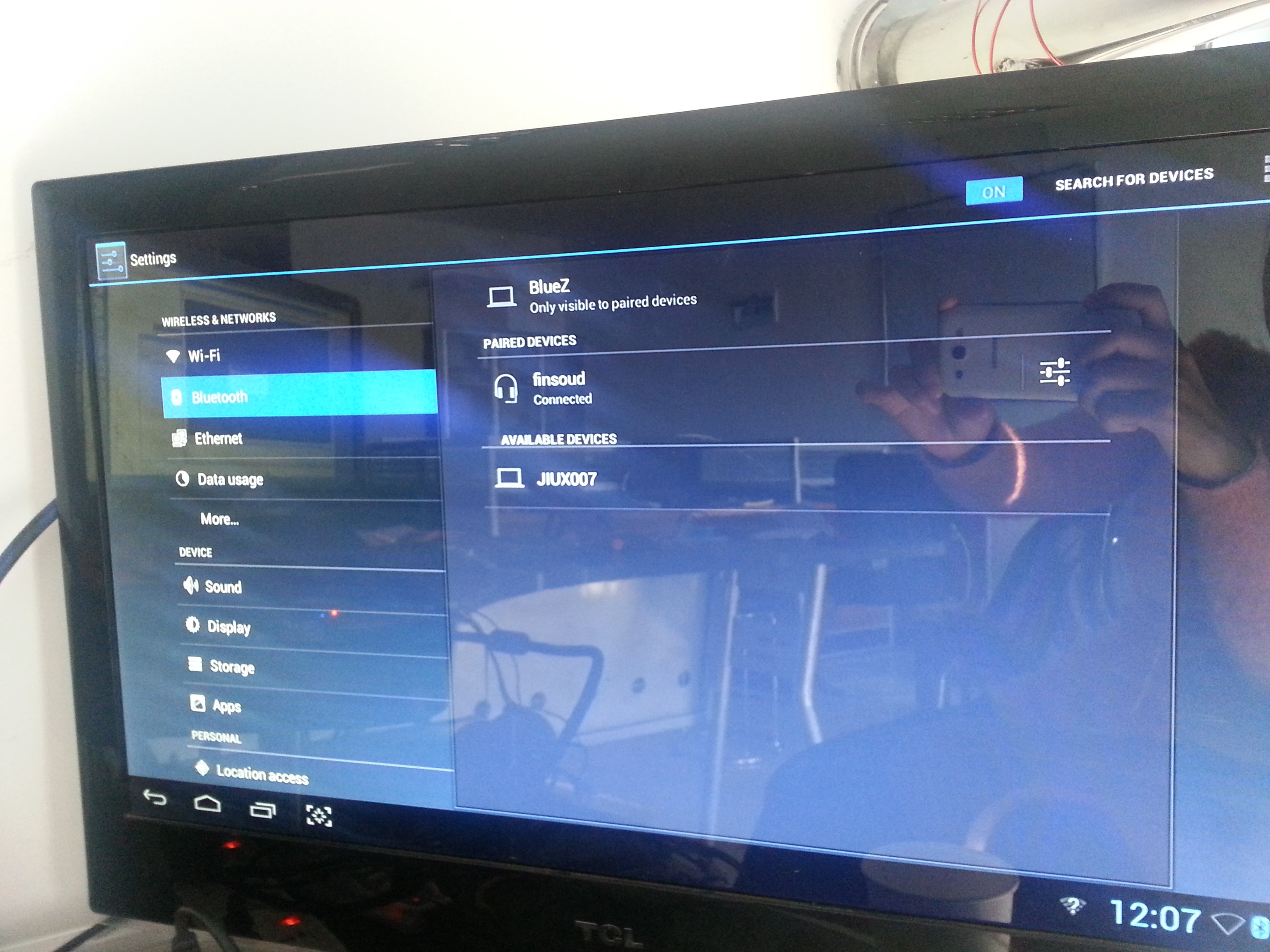 We just get the lastest firmware from Tronsmart, they add the bluetooth to their device, i test with my usb bluetooth dongle, just plug it, it can work!
Here is the screenshot after you made the upgrade: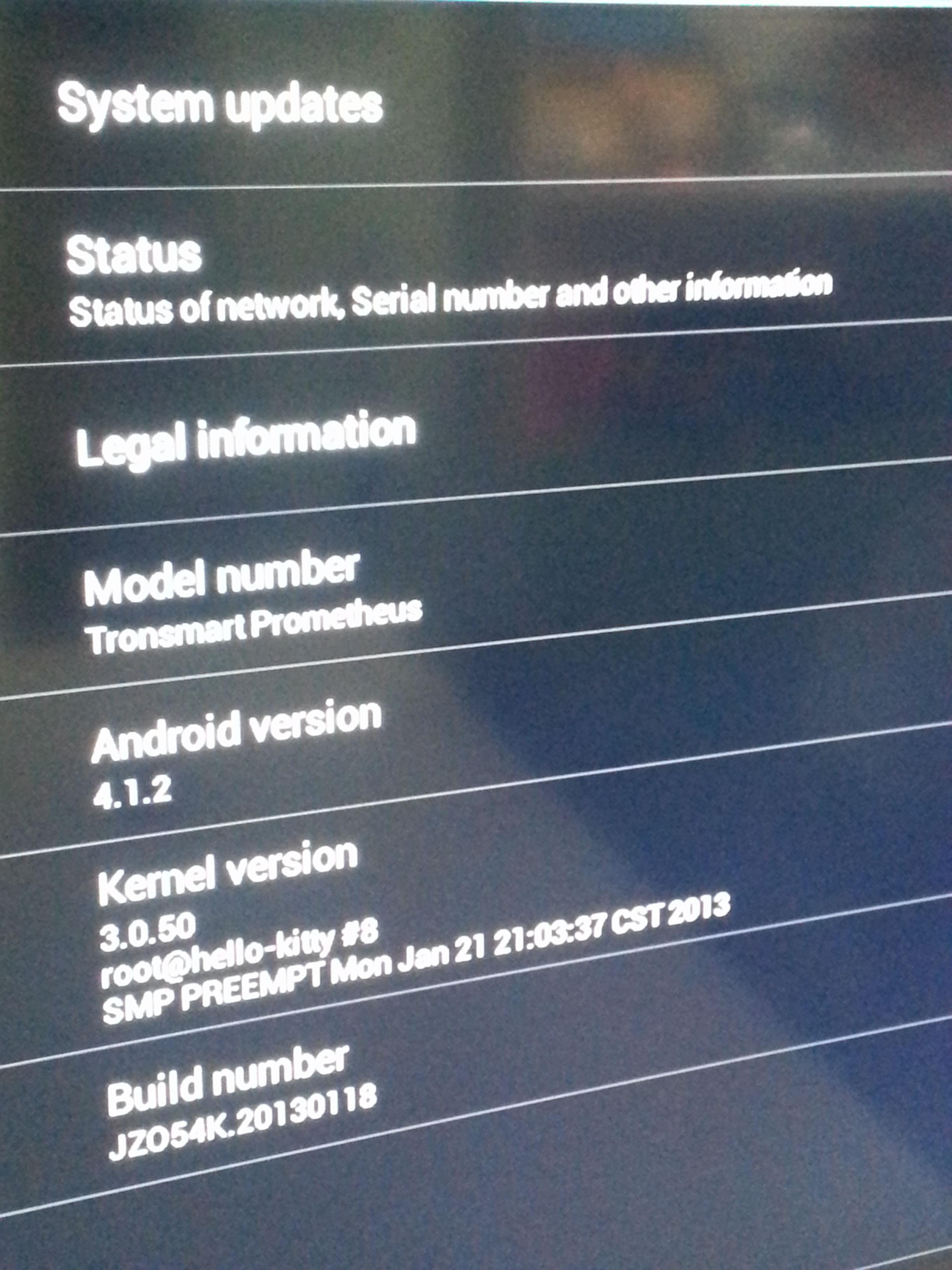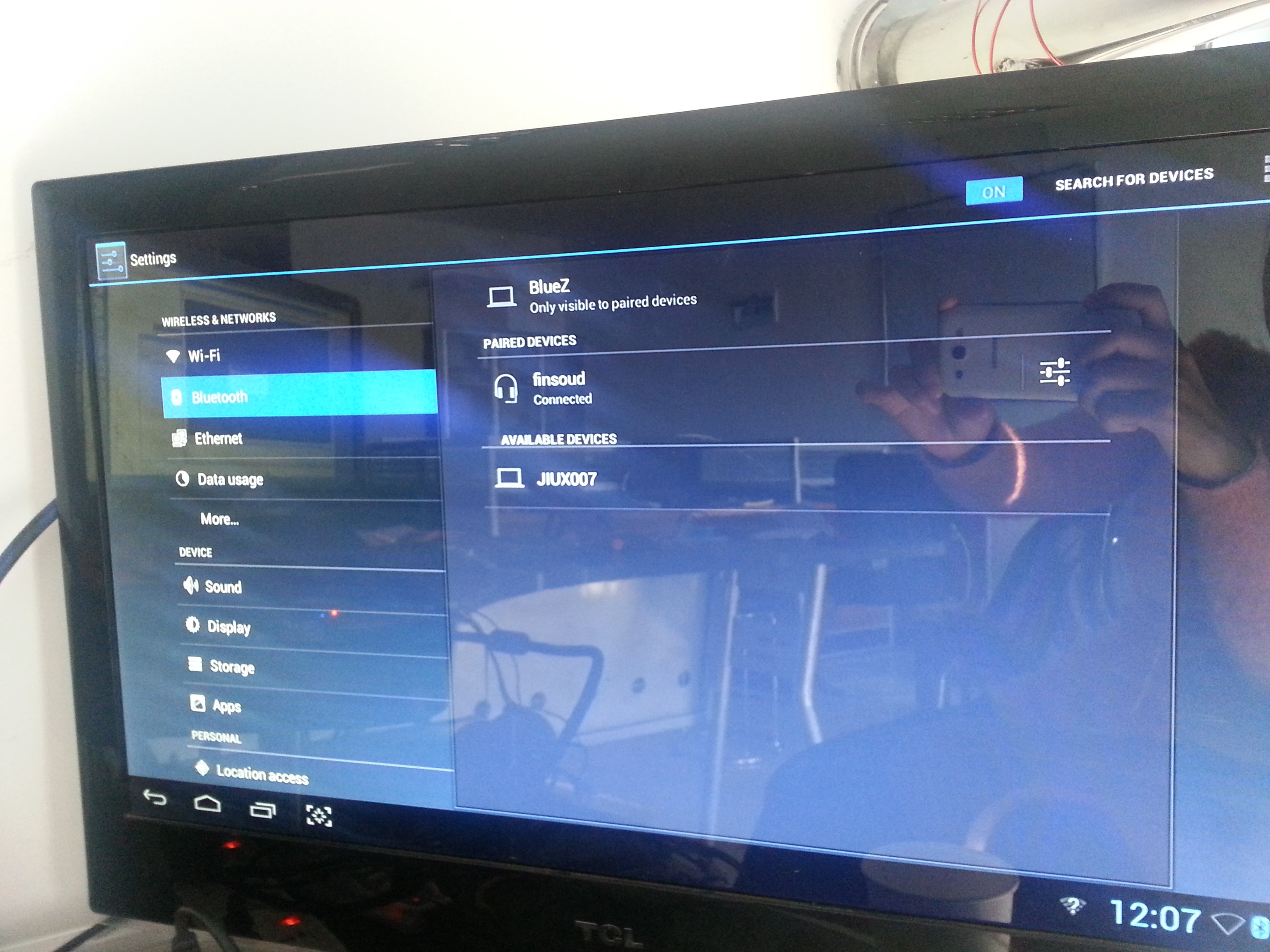 Here is the new firmware download link:
https://www.dropbox.com/s/88jnqqf3wuojz1j/2013-01-22%20support%20Bluetooth.zip?m
Update instruction is here:
1. Open the download folder;
2. you will get below 5 files.
3. Put these 5 files (don't open zip file) in root of your SD card, then follow below upgrading method,
(1) Use a paperclip inserts to press the reset key which is at back side of the Android TV Box and hold it;
(2) Power on the Android TV Box (connect the AD adapter with device), wait for blue Led flash 3 times then release reset key;
(3) System will automatically upgrade. (Make sure power is not interrupted during the upgrading process);
(4) Device will be reboot after upgrading. (Check the software version in setting-> about media player. You will see it).
Shopping link is:
http://www.geekbuying.com/item/Tronsmart-Prometheus-Amlogic-M6-Dual-Core-Android-4-1-Jelly-Bean-TV-Box-1GB-RAM-4GB-ROM-1-5GHz-CPU-Wifi-3D-XNMC—Black-313667.html