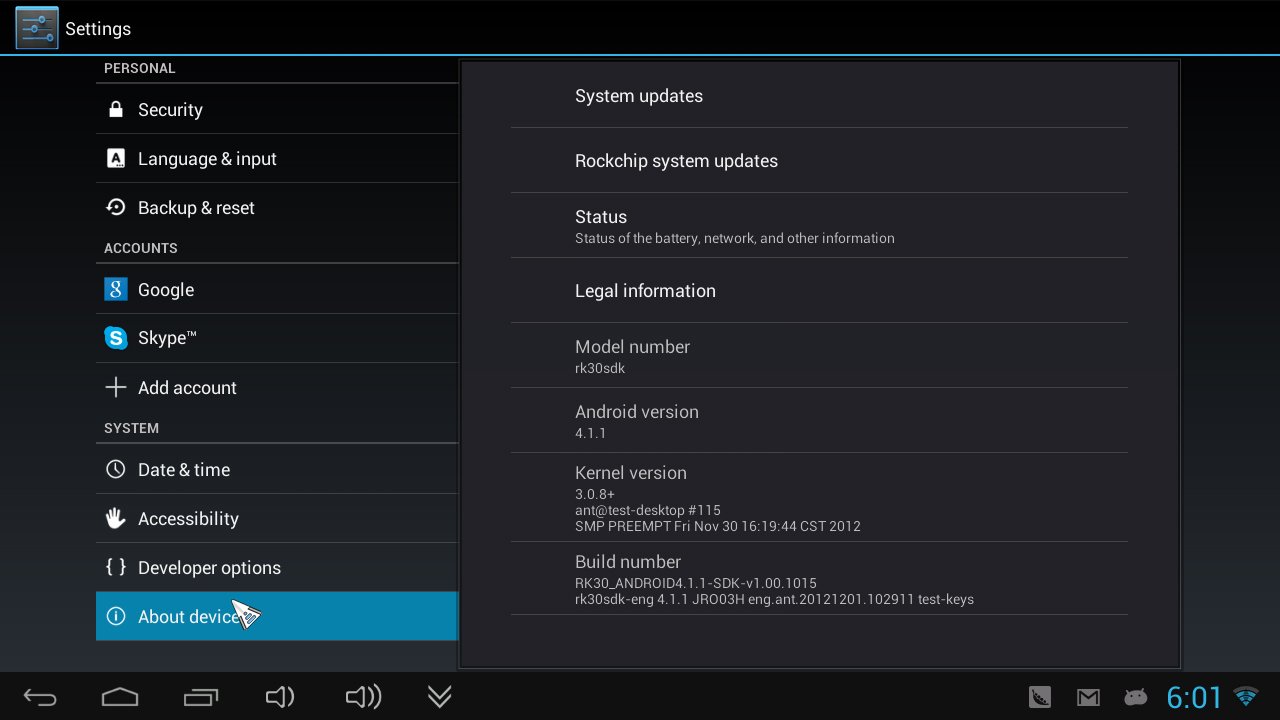 After long time talk and call with ugoos factory,they finally give us the stock firmware for UG007 Dual Core Mini PC.
Here is the firmware download link:
https://www.dropbox.com/s/do9trduer2idkrf/update.zip

Update instruction:
Update method:
1. Unzip the file. Zip file and copy the update.zip on the root of MicroSD card (1GB minimum)
2. Insert the microSD card with the UG007 on, then opens a dialog to update the firmware
3. Click "Yes" to begin the update. During the firmware update, please do not remove the MicroSD card or turn off the device
4. After a few minutes the device is auto-restart only.
5. Once rebooted remove the MicroSD card.
Here is the screenshot after you flash successfully