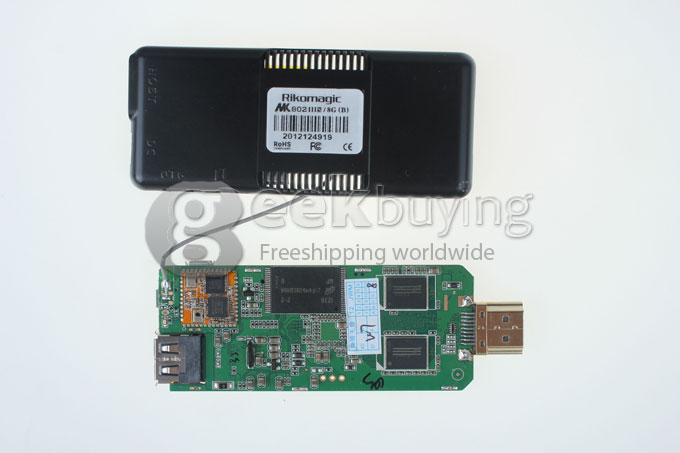 The new Dual Core Rikomagic MK802IIIS measures just 90mm long, but depsite its small size we have managed to fit the blazingly fast RK3066 SOC inside for super snappy performance, its over twice as fast as the previous generation MK802 mini PC… there's no lag here!The MK802IIIS takes its power from a spare USB port on your TV/Display which means there's no unsightly wires and on most modern TV's it can be completely hidden.
First ,let's read the performance parameters of Rikomagic MK802 IIIS.
Model
Rikomagic MK802 IIIS
(Upgrade version of MK802 III)
Dimension
90 * 40 *13 mm
Net Weight
<40g
Material
Plastic
CPU
Rockchip RK3066; Cotex A9, 1.6GHz;
GPU: Quad- Core Mali 400
Operation System
Android 4.1 (Jelly Bean)
Memory
DDR3 1GB
Nand Flash
8GB (2-3 GB for OS, 5-6 GB available space)
Android Market
Yes
Youtube / Flash
Yes, Support Adobe Flash 11.3
Video
Support AVI, RMVB, MKV& FLV Video Format, Support 1080P HD Playback
Music
MP3/WMA/WAV/APE/AAC/FLAC/OGG
Ebook
TXT, PDF, HTML, RTF, FB2

…

Skype
Yes, but this device does not built-in microphone / camera.
– Compatible with Logitech C270 HD Webcam
HDMI Interface
Yes, it can support following HDMI output mode:
– 480I / 480P
– 580I / 580P
– 720P (50Hz / 60Hz)
– 1080i (50Hz / 60Hz)
– 1080P (24Hz / 50Hz / 60Hz)
Email and Browser
Yes, built in
WIFI
Built-in 802.11 b/g/n
Bluetooth
Yes, built in
Power
powered via USB cable / Power charger (5V 2A)
Current of TV: should be

≥

500mAh(5V), when lower than 500mAh, external power supply to the TV box is needed

Language
Dutch, Indonesian, Catalan, Czech, Danish, German, English, Spanish, French, Croatian, Italian, Latvian, Lithuanian, Hungarian, Malay, Norwegian, Polish, Portuguese, Roman, Slovenian, Finnish, Swedish, Swahili, Vietnamese, Turkish, Zulu, Greek, Ukrainian, Russian, Serbian, Bulgarian, Hebrew, Arabic, Persian, Thai, Bengali, Korean, Japanese, Simplified Chinese, Traditional Chinese
Other Applications
Office, Browser, Gallery, Clock, Calculator, Calendar, Taskiller, Gmail

…

Extend Port
1 x HDMI port
1 x MicroSD (TF) Card Slot
1 x USB Power port
2 x USB 2.0 Host port (micro USB + full-sized USB, for wired keyboard; 2.4G keyboard, mouse, hand grip, etc)
From the specification, we can see, compare with the MK802 III, it added:
– a USB Host port, total 2x USB Host Ports
– soft power off function
– Bluetooth
Then let's see how MK802 IIIS looks like .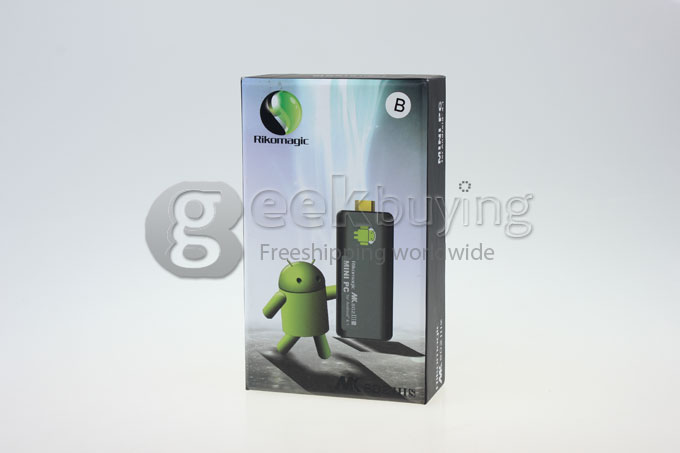 The box of MK802 IIIS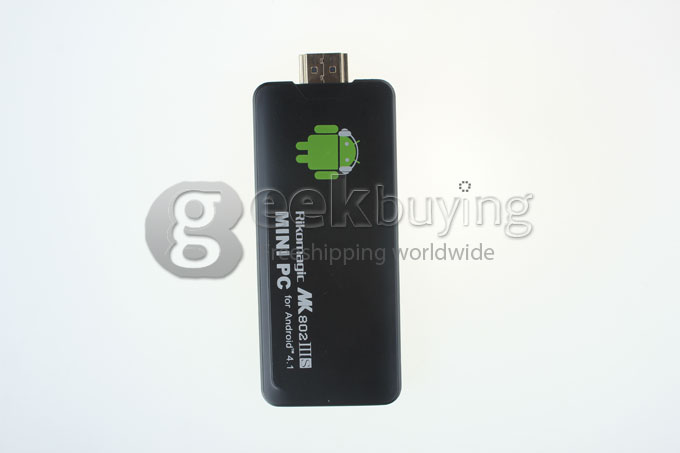 The front of MK802 IIIS .The length is 90mm and the width is 40mm .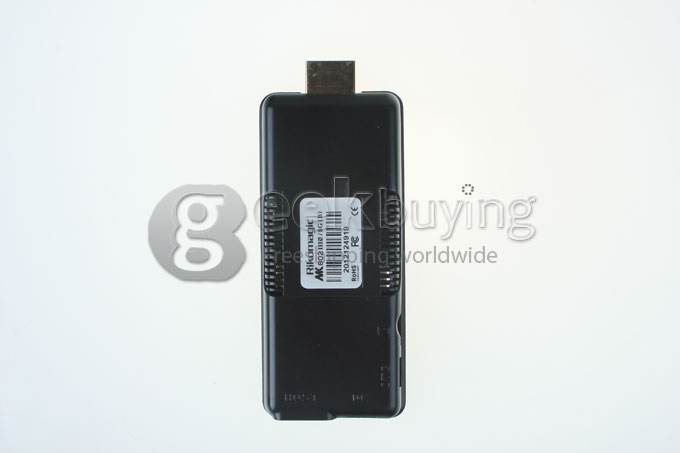 The back of MK802 IIIS.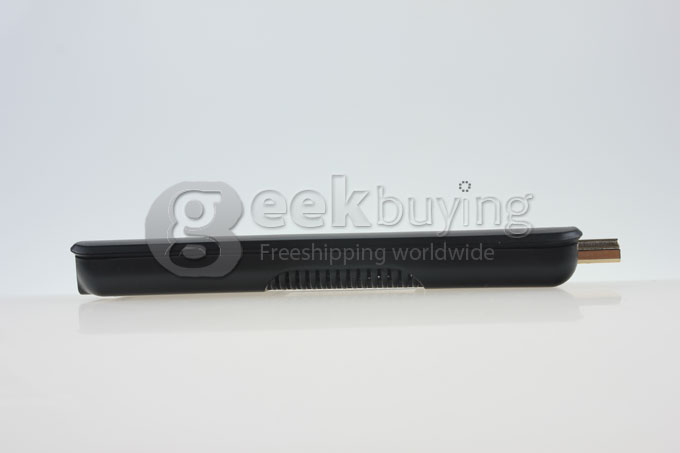 The height is 10mm ,very thin .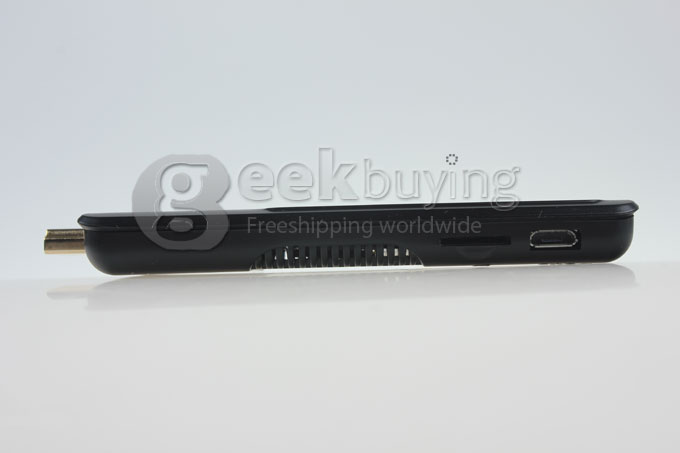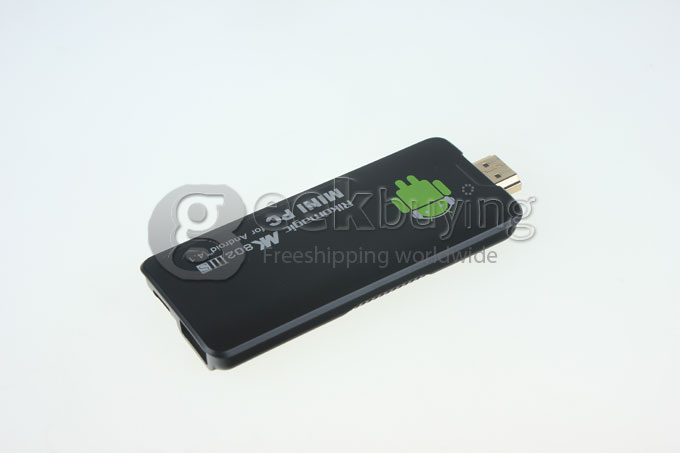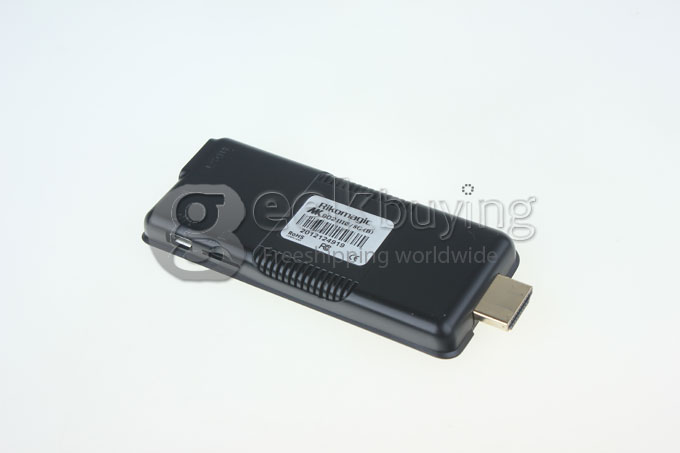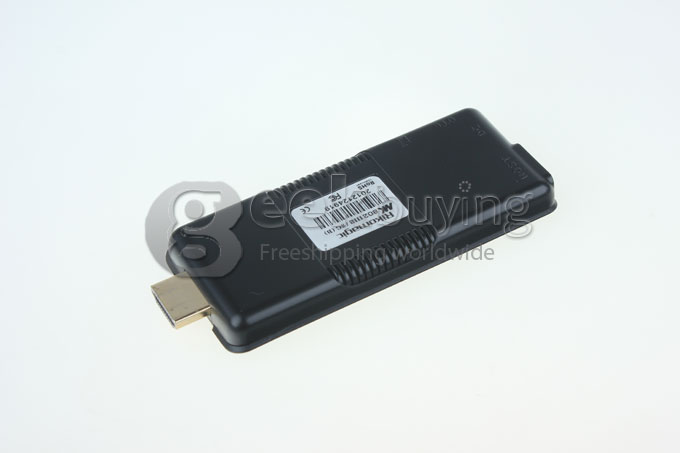 We can see many cooling holes so we have no need to worry about the heat problem .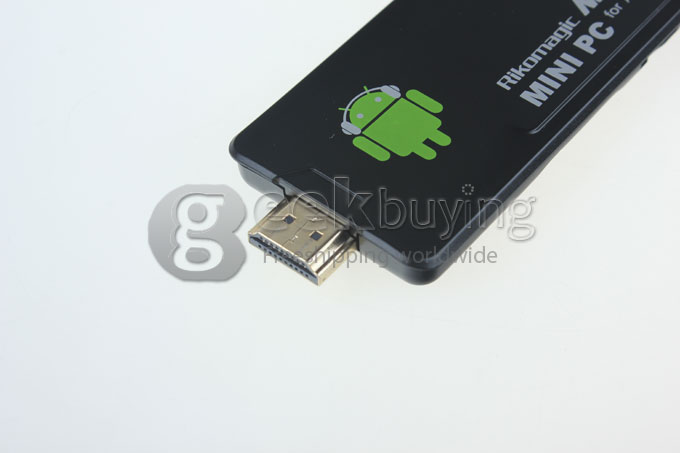 The male HDMI port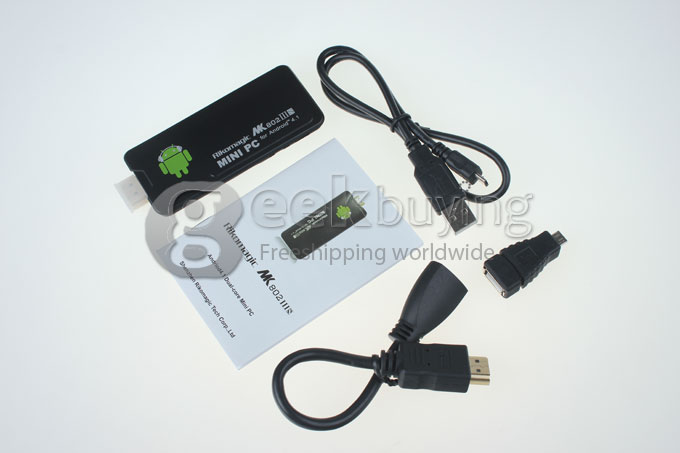 Accessories:a manual ,a USB cable ,a HDMI cable and a USB adapter (Micro USB to USB female ).
Also let's open the MK802 IIIS, check the inside: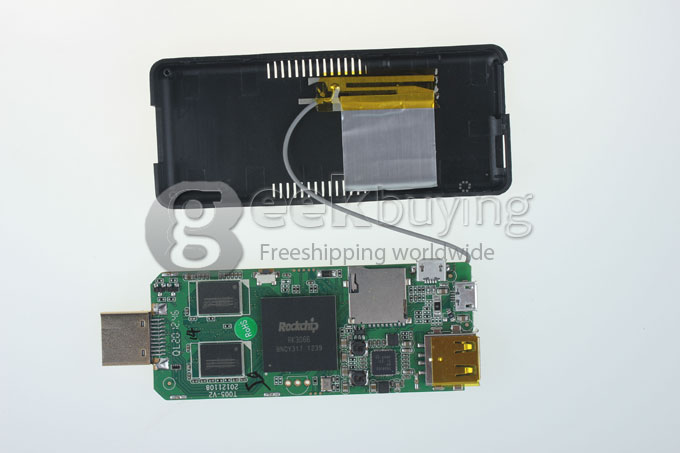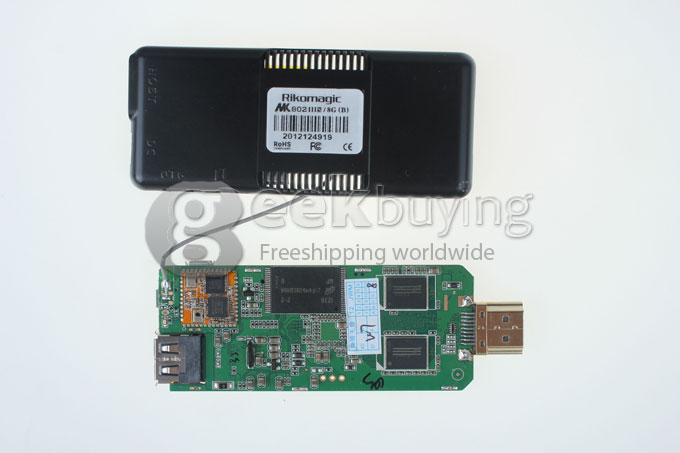 Now ,let's know some more system and function information .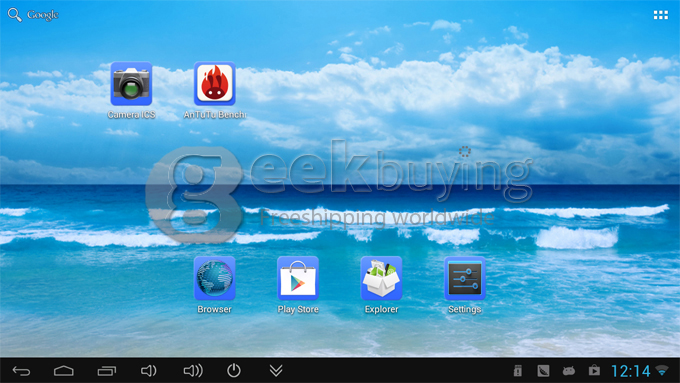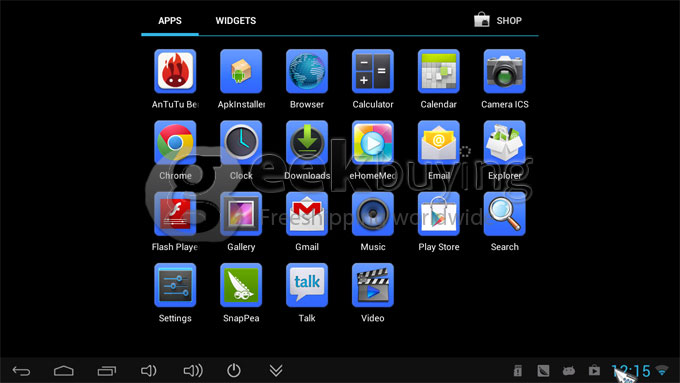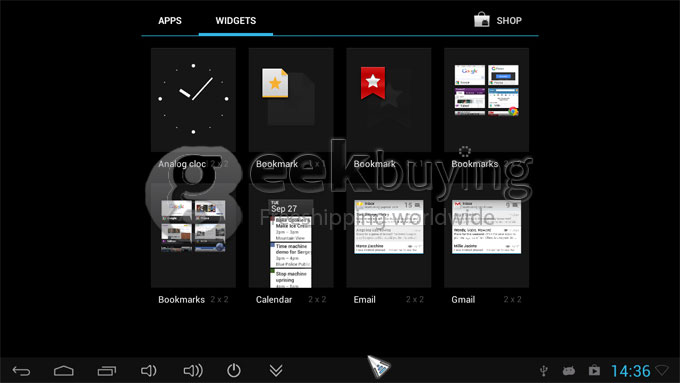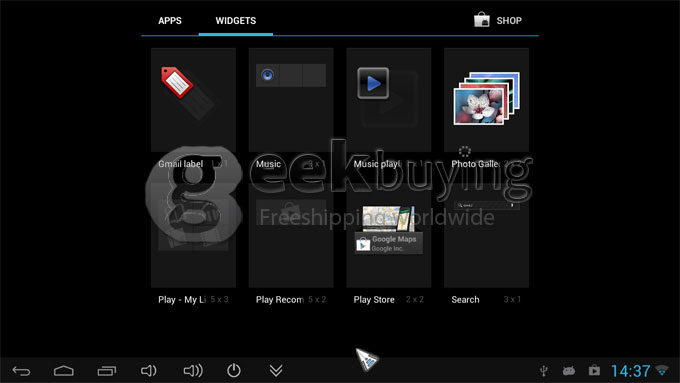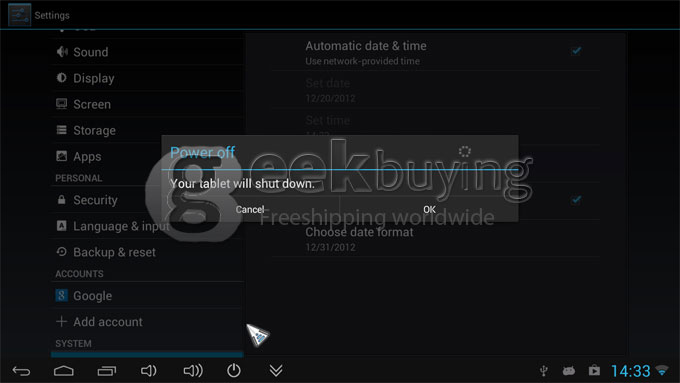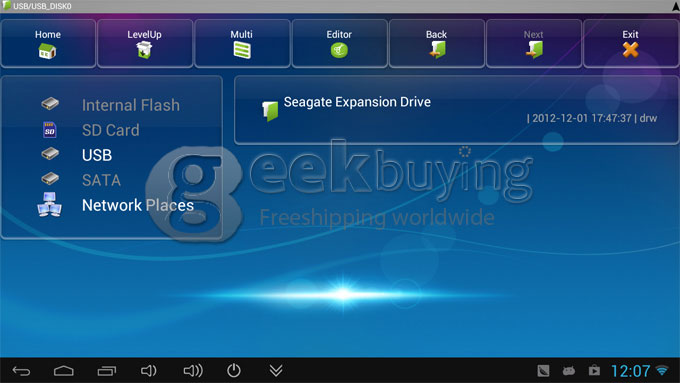 Test with Seagate 1TB Hard Driver, works!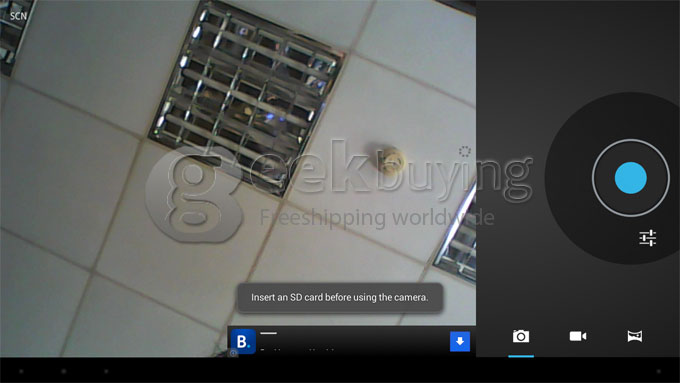 Support external Webcam, our test device is Logitech C170 Webcam.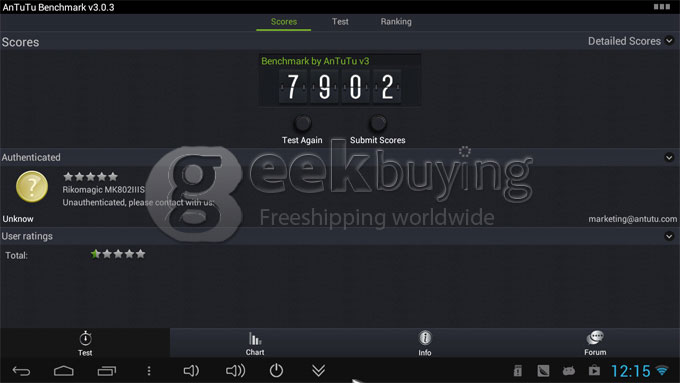 AnTuTu score is 7902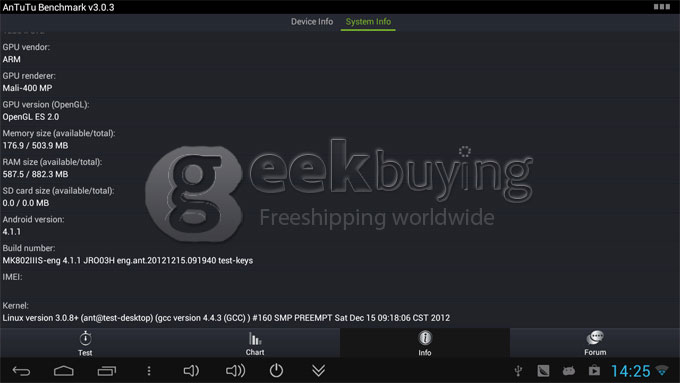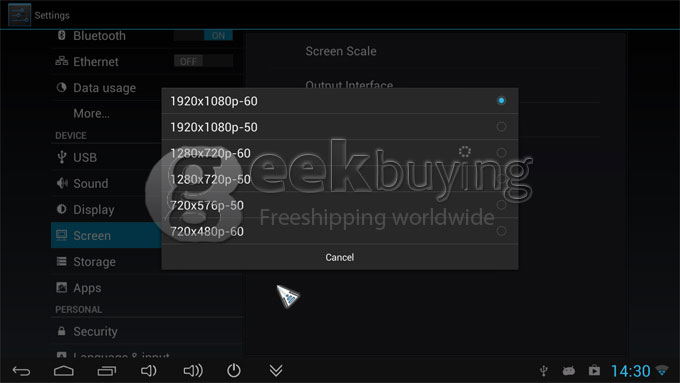 System information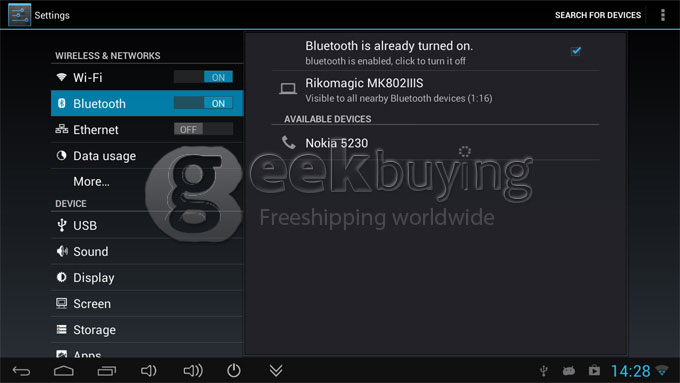 MK802 IIIS supports Bluetooth.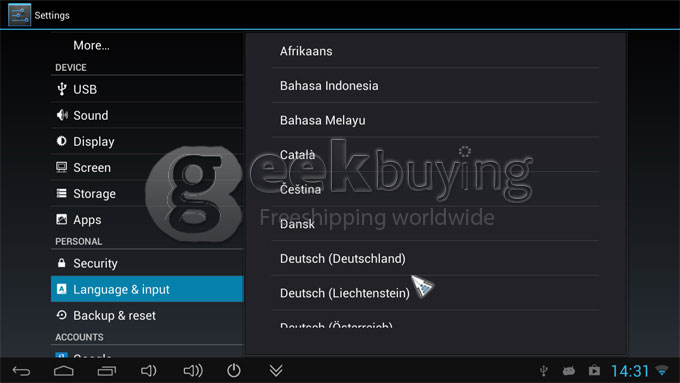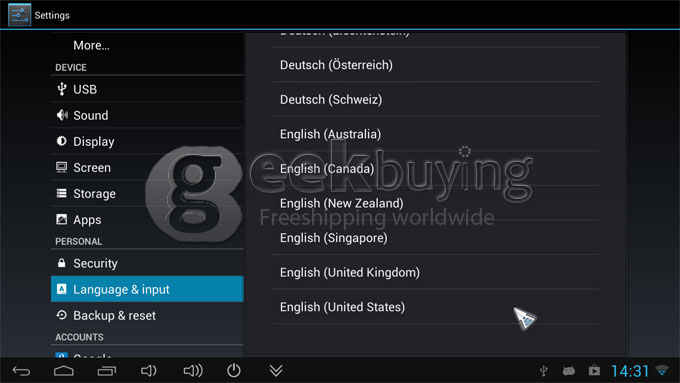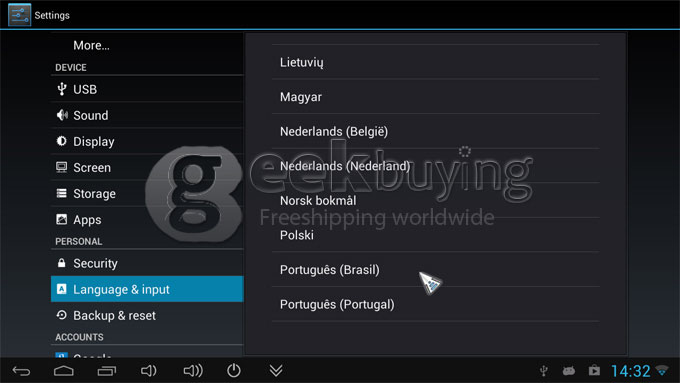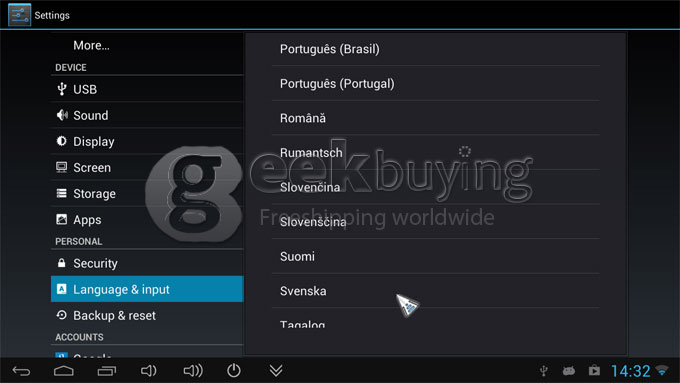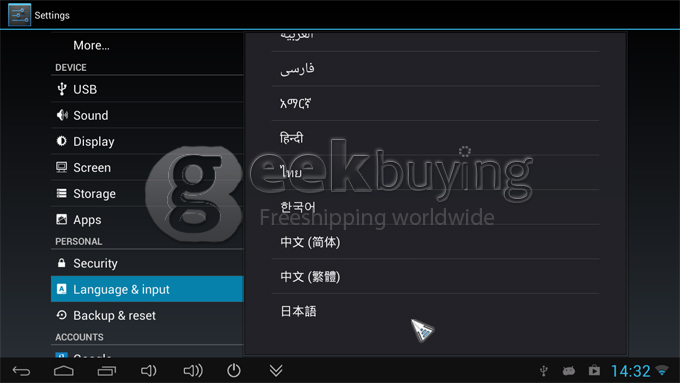 MK802 IIIS supports multi-languages.
Here is the video review for Rikomagic MK802 IIIS performance:
http://www.youtube.com/watch?v=gvZI0xHPjZY

Next ,I'll introduce a very important function to you .
Amazing functions,even no fly mouse,no wireless keyboard,you can use your smart phone to control your MINI PC freely!
Download APK "MK802 III" from google store first and install into your smart phone or tablet pc.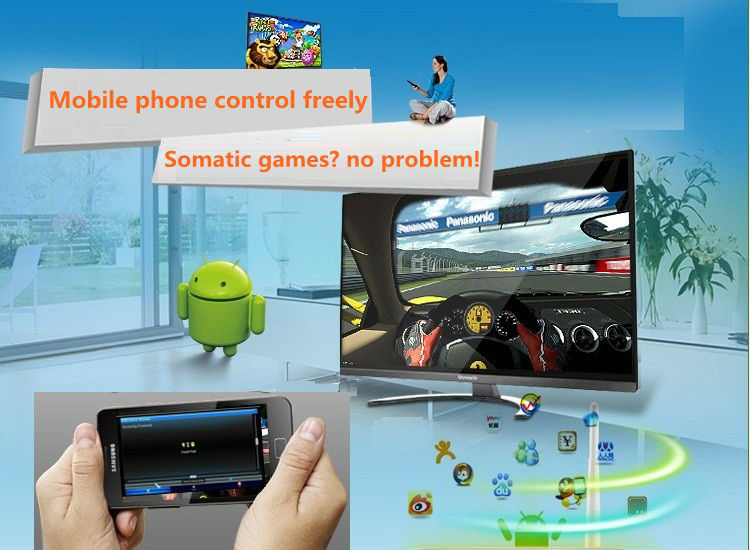 Screen on your smart phone is: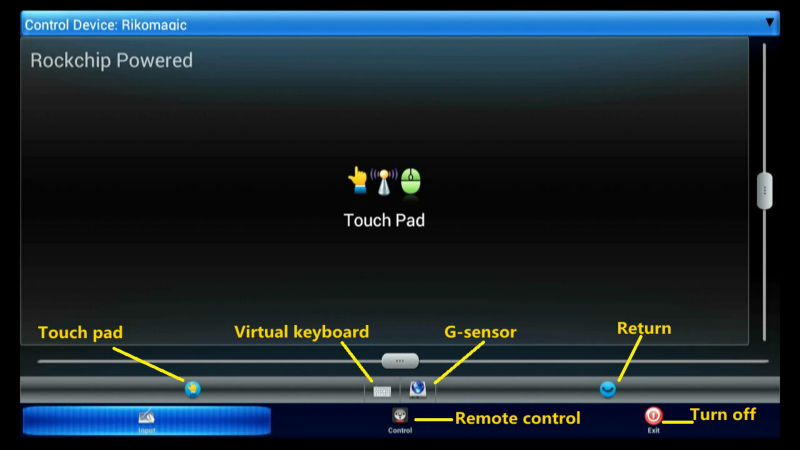 DLNA, share multimedia files from your mobile to big screen!
enjoy with family together!
Shopping link for Rikomagic MK802 IIIS:
http://www.geekbuying.com/item/Rikomagic-MK802-IIIS-Dual-Core–Android-4-1-Jelly-Bean-Mini-PC-RK3066-1-6Ghz–Cortex–A9-1G-RAM-8G-ROM-HDMI-Wifi—Black-313499.html
Remote control interface,simple screen: