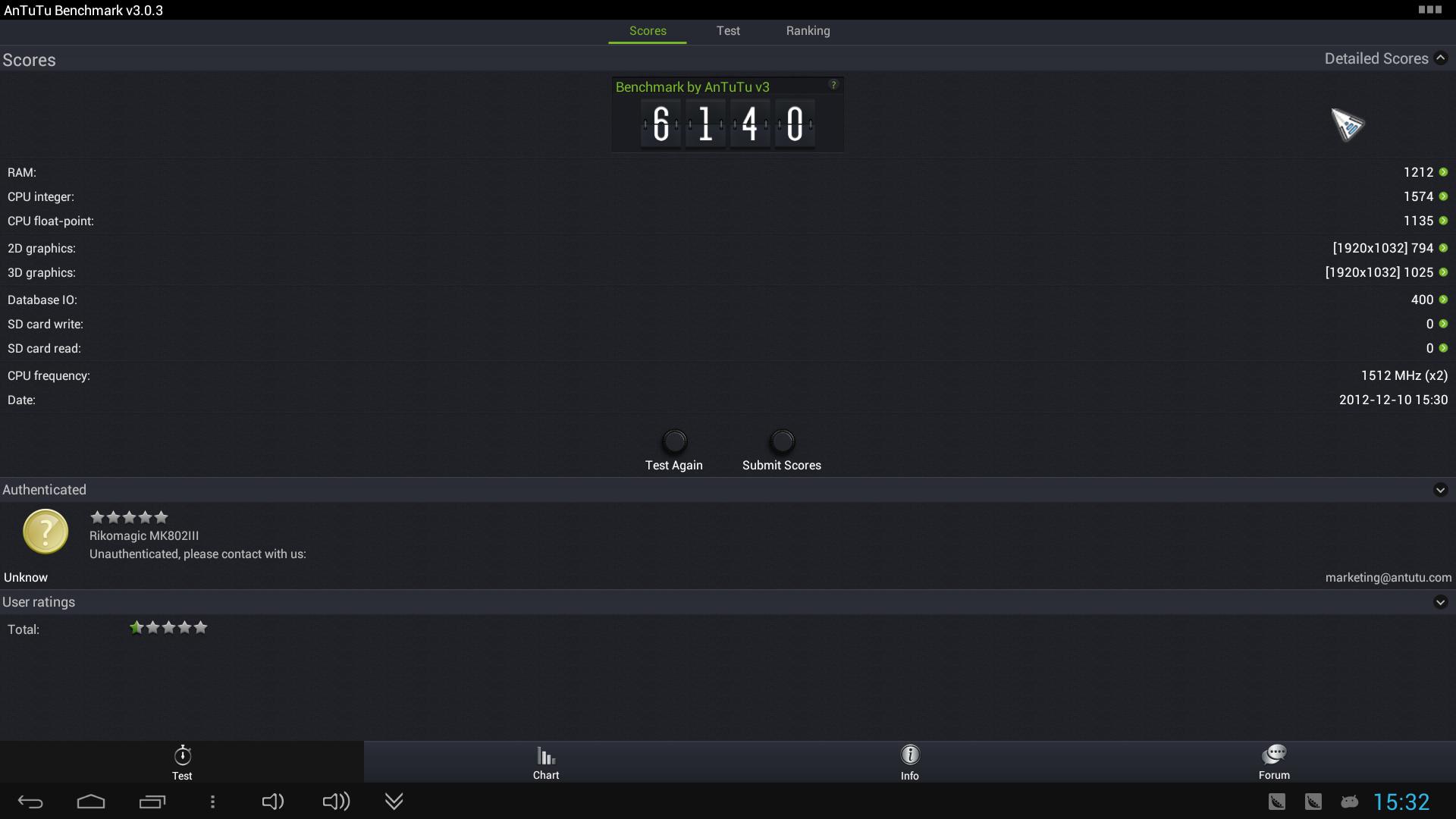 Hi guys:
Again, in the help of our Developer Team(big thanks to their support!!!), we made a real 1080P rom for Rikomagic MK802 III Mini PC.
Here is the firmware download link:
https://www.dropbox.com/s/ls2dl3hcnelfpnr/GeekBuying%201080p_11_15_2012_MK802_III.7z
Password: geekbuying.com
Detail:
-Rooted
-Split boot.img and kernel.img
-1080p Kernel
Here is some screenshot after you update this firmware:
Update instruction:
Download the following two files:
Rockchip USB Driver:
https://www.dropbox.com/s/2eqo5dcsu5bbhki/RockusbDriver.rar
RK flash tool:
https://www.dropbox.com/s/u2ce4lfx0t9asc6/flash%20tool.rar
1)Installation of"Rockchip USB Driver"
1.How to install "Rockship USB Driver? first ,you should connect your MK802 III to your pc or laptop(note:you must connect the OTG port ,not DC 5V charaging port),and then open MK802 III settings: USB—click"connect to pc"—–developer options—-click"USB debugging" —–Storage—click"mass storage".so your MK802 III will recognize your PC or laptop,an installation interface will pop up.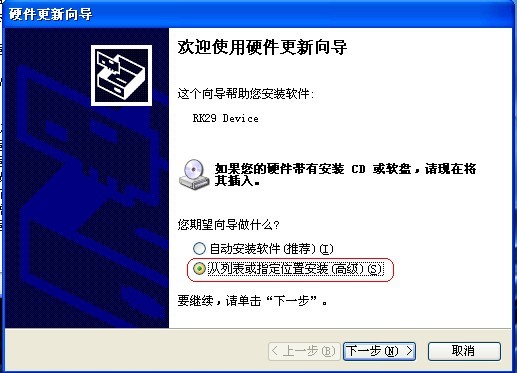 2.Click "Browse" button to select the corresponding system, according to the actual situation of the drive path, click on the "Next" button, follow the instruction in the picture,and the installation has been done: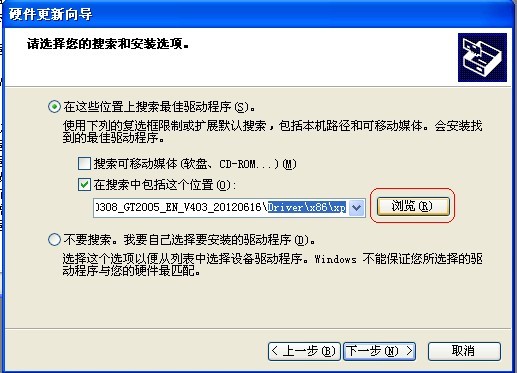 2)Open your download tool"flash tools\RKBatchTool.exe",and choose "update.img",Then the screen will appear the picture below.And choose the pre-downloaded new firmware update ,follow the picture instruction .

3) Use the USB to micro USB cable to connect your PC and TV(note:you must connect the OTG port ,not DC 5V charaging port), and then open your MK802 III settings:Settings–>Storage–>(Menu)USB computer connection–>Mass Storage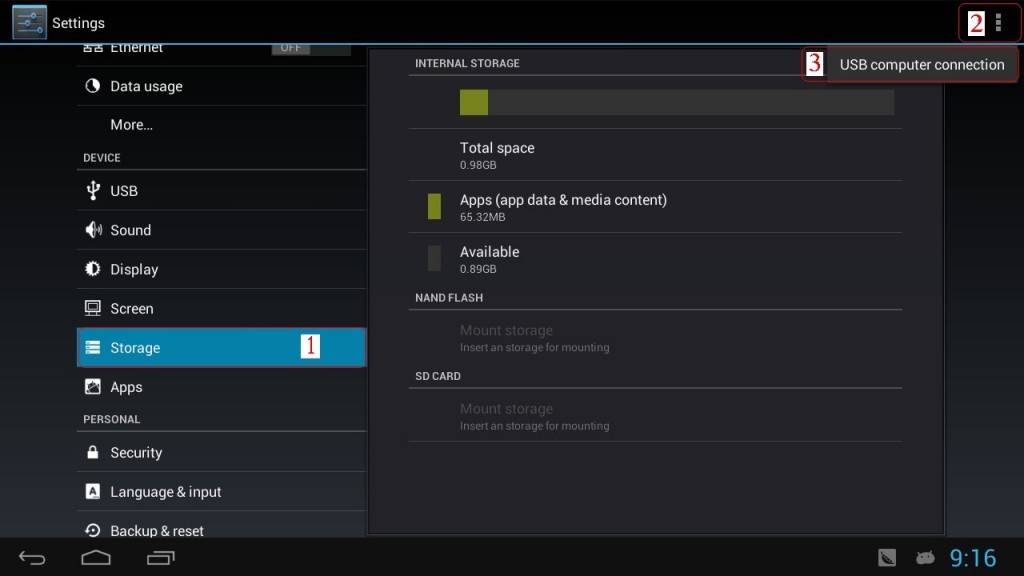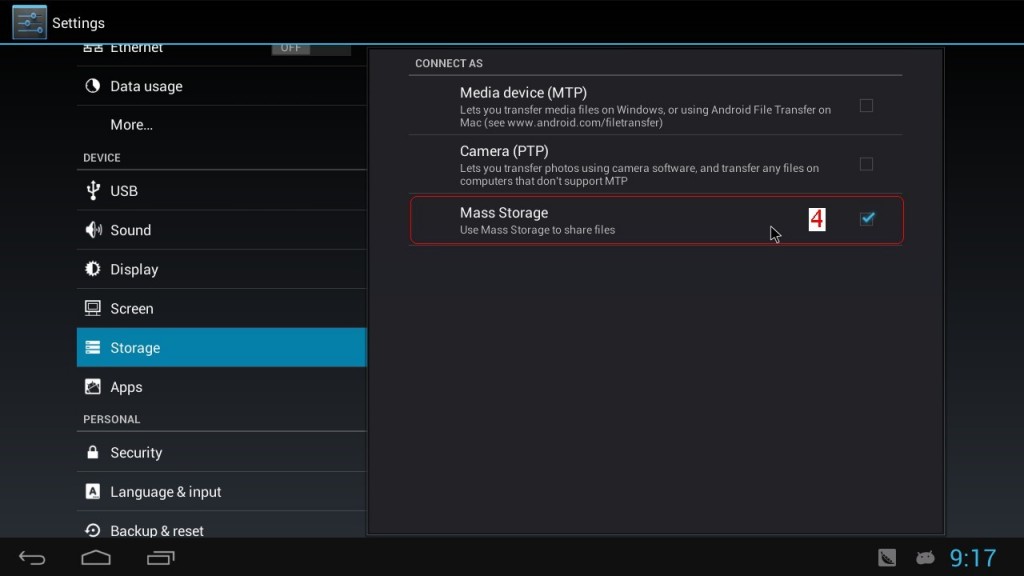 4)Close MK802 III setting: settings—-developer options—delete"USB debugging".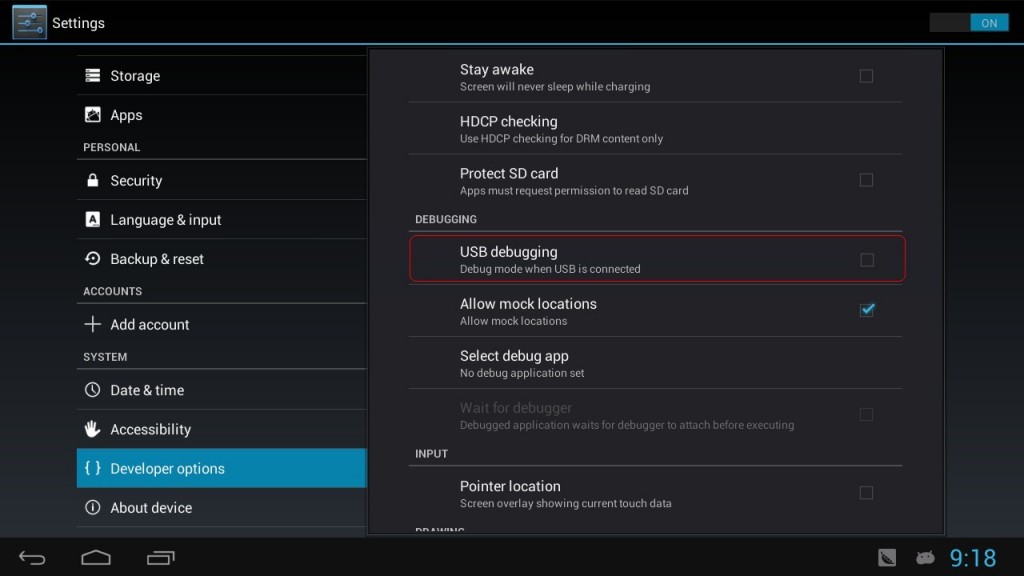 5)When all of settings you have done ,you will see your "flash tools\RKBatchTool.exe as follow,the tool will recognize MK802 III and the purple light will turn on.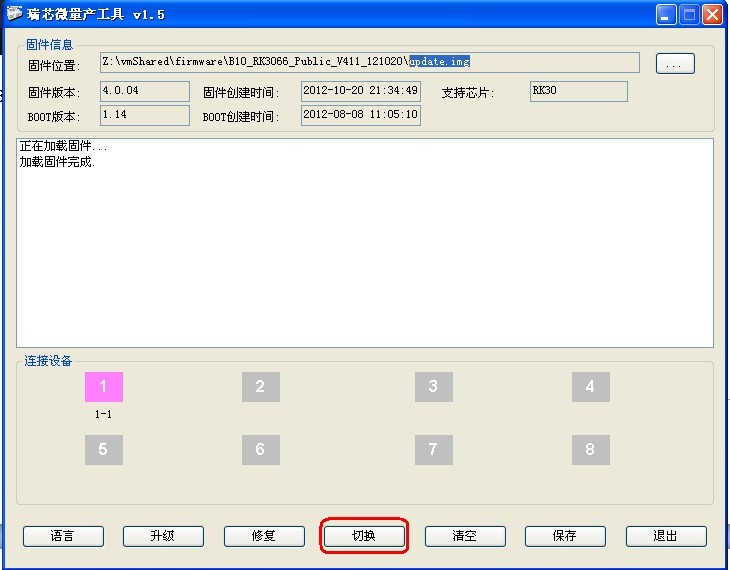 5)The last step is to click update" button, If all went well ,the green light will turn on, you have updated MK802 III successfully.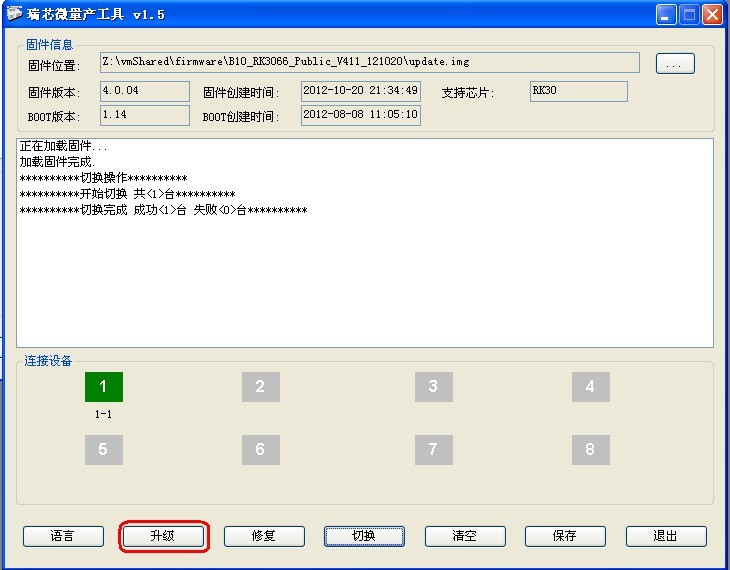 We are not just selling TV stick, we also support Tech support for our customers all the time!!!